Product Details
Basic Info.
Model NO.:WVA29125
Certification:TS16949
Type:Brake Pads
Material:Semi-Metal
Position:Rear
Export Markets:Global
Additional Info.
Packing:Box, Carton, Pallet
Standard:TS16949, ISO
Origin:Qingdao
HS Code:87083010
Production Capacity:10000sets/ Per Month
Product Description
Fh12 Fh16 FM9 FM12 Fl6 Brake Pads WVA29125 for Volvo
1). Material: Semimetal, ceramics, asbestos free
2). Delivery time: 15-25 days
3). Stable coefficient friction
4). Less noise, no dust
5). Pass ISO and TS16949 certificate
6). Small wear rate and dual wear
7). Good performance of heat
8). MOQ: 100 sets
9). Packing: Box+carton+pallet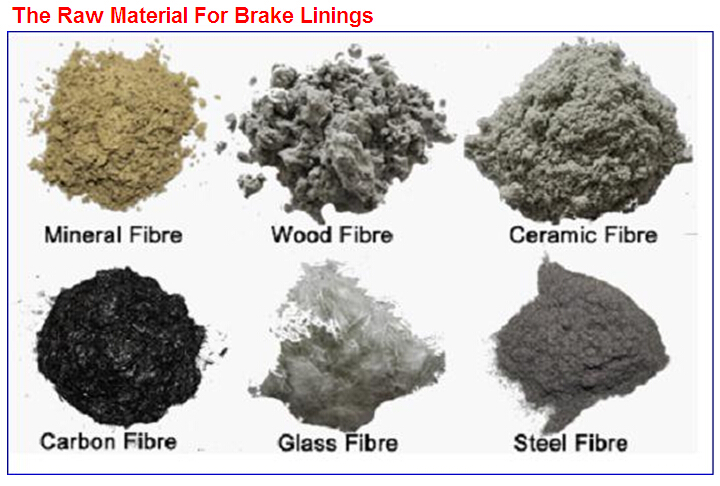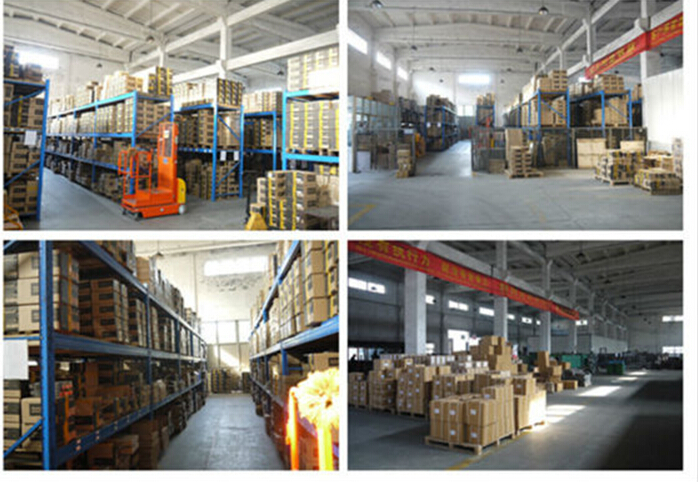 Q:I want to buy a motorcycle, but I don't want to just go out and buy one without knowing how to ride. And how do I practice riding?? Is some guy really going to let me test-drive his motorcycle without me being licensed or experienced.??

Google a local motorcycle safety course. It's usually just a 20 hour (or so) weekend program where you spend a Friday afternoon and Saturday morning in a classroom then a Saturday afternoon and Sunday morning riding tiny little 250cc road bikes. The bikes are seriously not much bigger than a bicycle, so they're super easy just for learning how to shift and brake, etc. At the end, you take a SIMPLE written test and then they give you a card to take to the DMV. You head to the DMV on Monday and they give you the endorsement just like that. It costs like $150 or so, but it's definitely worth it. They give you the basics, and once you start to ride, you learn really fast. Don't get a moped haha.
Q:i am a student of mechanical engineering and intend to undertake my final year project on employing ABS in motorcycles.Does anyone have a line diagram or figure or anything of the sort to help me know how to get started?

BMW came out with ABS on their bikes way back in the 1980s. Almost all the major manufacturers have ABS on at least one of their models these days. Probably best to just contact one of them, Triumph, Harley, BMW, any Japanese company. The state of the art uses computers (of course) to control when the ABS kicks in. There were older systems, going back to maybe WW2, that used mechanicals to try to detect if the wheel was slowing faster than it should, tried first on aircraft I believe. Good luck, sounds like an interesting project. Some of my college buds built an EFI system-from scratch-for one of their design projects.
Q:I bough a used bike and after learning all the various necessary checks, realized that the dealer left the brake fluid at the low fill lines. I want to top up and got the recommended fluid for my Triumph Speedmaster (DOT 4). But I have no idea what brand is in there. I have to assume it is also the recommended DOT 4. Would it be safe to top up? Also, are you supposed to discard what's left in the bottle after a top-up?

It depends on the vehicle. Many mini-trucks need to have springs to locate the rear axle, so an air bag system may not remove those unless you go with a more expensive four-link conversion. Other kits replace the springs entirely.
Q:I own a 2011 model of Honda Unicorn. After the 5th service i experienced that front disc brakes is not so effective as it used to be. Our service manager suggested me to change our brake pads once every 6000km ours has run about 5935km. Is it true or he is just faking so he could make money out of it. And how much does a brake pad cost in Bangalore?
Q:yamaha or honda

THe Gsxr 6 and the Yamaha R1 are good motorcycles. i offered a carburated bike and ended up getting a Ninja 6R(636). for extra or less $4000-$5000 you will get an exceptionally good bike. i'm somewhat skeptical approximately that GS500 yet do in spite of you want. i'm in basic terms bored stiff with human beings announcing Oh no , it truly is too lots for a green driving force , get a 250ccITS A WASTE of money!! After a pair of months you would be ill of it that it is sluggish and additionally you would be wanting some thing extra appropriate , and finally end up getting a extra valuable bike. So why no longer get the bike you want the 1st time be cautious with it and be taught on it.Why get a 250cc than bypass to a 1000cc and might desire to relearn the way it handles Get my element? Now while you're finding for good gas milleage than it truly is yet another tale. So my element is get in spite of feels best for you , and don't be scared that it is too huge. in basic terms take it truly ordinary untill you get some adventure, holiday secure , take some MSF classes in case you have the money , and don't be a hero or educate off.you will injury your self and the bike. Peace
Q:I say hogwash, but can't find proof. Uncle says all the weight moves to the front and that equals stopping faster. I say apply that to trains made of steel and iron and trains made of cardboard and cardboard train obviously stops first.

Here's the thing. You want enough weight to stop the front skidding but the more weight you have the more grip you need sorather than do the maths, if the bike can do a front wheel stand which many can then it means you have enough weight. Any more is pointless. Since the front wheelstand is the limit to how fast you can stop, a long bike is what you want. These are harder to lift the rear with.
Q:How does it feel like to ride your motorcycle without a front brake. I heard some bike builders ride with no front brakes to give them a more adrenaline pumping feeling and that it feels like they are riding on a hand grenade. But I heard from others that its not so safe. What are your opinions about riding with no front brake, is it more fun riding without one or not worth it? Thanks.

2 axels unless you are pulling a trailer or something.
Q:How does the clutch and gears work. If your braking does the gears go down by itself or you have to gear it down by yourself. I wanna know how the gears work when slowing down and going. One more thing and how to brake correctly.Thanks )Thank you
Q:sportsbike

If you're using the brake just to slow down a bit, you don't need to use the clutch. If you're braking to a stop, then you'll have to pull in the clutch before you stop, or you'll kill the motor. And then, if you were in a high gear, you'll have to shift back down to 1st to take of again. When you're first learning to ride, learning to let out the clutch and get rolling in 1st gear, the thing to remember is that to stop you just squeeze both levers, the clutch and the brake. It's easy for a beginning student to remember.
Q:I have a 2000 Suzuki Bandit S. Sometimes when I'm at a light, for some reason it wont switch into first gear. Other times it's really easy. What can be causing this?
1. Manufacturer Overview

Location
Year Established
Annual Output Value
Main Markets
Company Certifications
2. Manufacturer Certificates

a) Certification Name
Range
Reference
Validity Period
3. Manufacturer Capability

a)Trade Capacity
Nearest Port
Export Percentage
No.of Employees in Trade Department
Language Spoken:
b)Factory Information
Factory Size:
No. of Production Lines
Contract Manufacturing
Product Price Range