Highest quality for Portland cement CEM I 52.5N
Loading Port:

China main port
Payment Terms:

TT OR LC
Min Order Qty:

1000 m.t.
Supply Capability:

500000 m.t./month
OKorder Service Pledge
Quality Product
Order Online Tracking
Timely Delivery
OKorder Financial Service
Credit Rating
Credit Services
Credit Purchasing
---
Add to My Favorites
---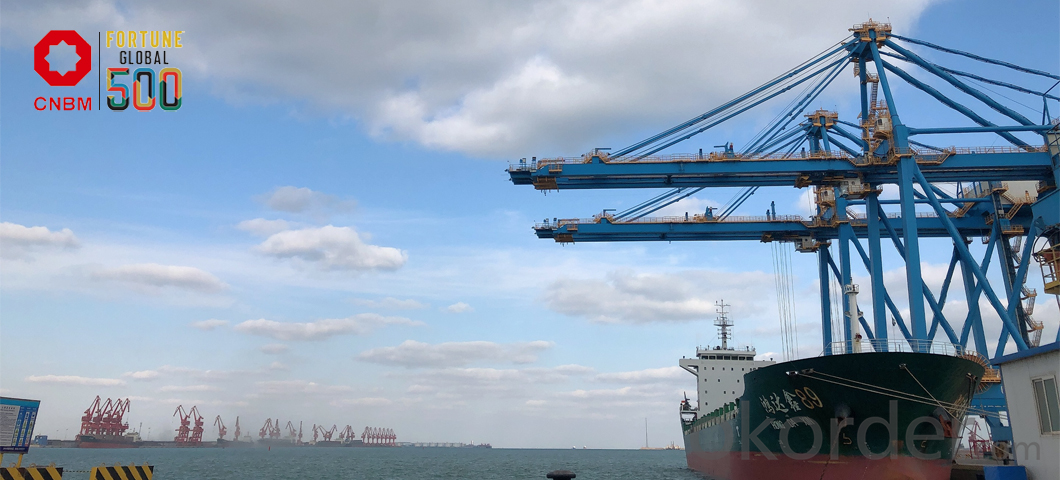 PORTLAND CEMENT

Portland cement is the most common type of cement in general use around the world, used as a basic ingredient of concrete, mortar, stucco, and most non-specialty grout.
It is a fine powder produced by heating materials in a kiln to form what is called clinker, grinding the clinker, and adding small amounts of other materials.
Several types of Portland cement are available with the most common being called ordinary Portland cement (OPC) which is grey in color, but a white Portland cement is also available.
Application

CNBM Cement can be used for all types of architectural or structural concrete construction. Such application as pre-cast panels and systems, cast-in-place, masonry units, tilt-up panel systems, roofing tiles, terrazzo floors, highway median barriers, tile grout, swimming pools, stucco, culture stone,colored masonry products, cement paints and coatings, and ornamental precast concrete items.
CNBM INTERNATIONAL CORPORATION (short for the Company) is a subsidiary of China National Building Material Group Co., Ltd. (short of CNBM Group). China National Building Material Group is a state owned enterprise under directly management of the State-owned Assets Supervision and Administration Commission of the State Council, and ranked 187 in the world's top 500 in 2019. China National Building Materials Group is the world's largest comprehensive building materials industry group, the world's leading new material developer and comprehensive service provider, and has the strongest scientific research strength in the field of building materials and non-metal new materials. CNBM INTERNATIONAL CORPORATION is a brand-new platform built by China National Building Materials Group that focuses on non-metallic materials trading.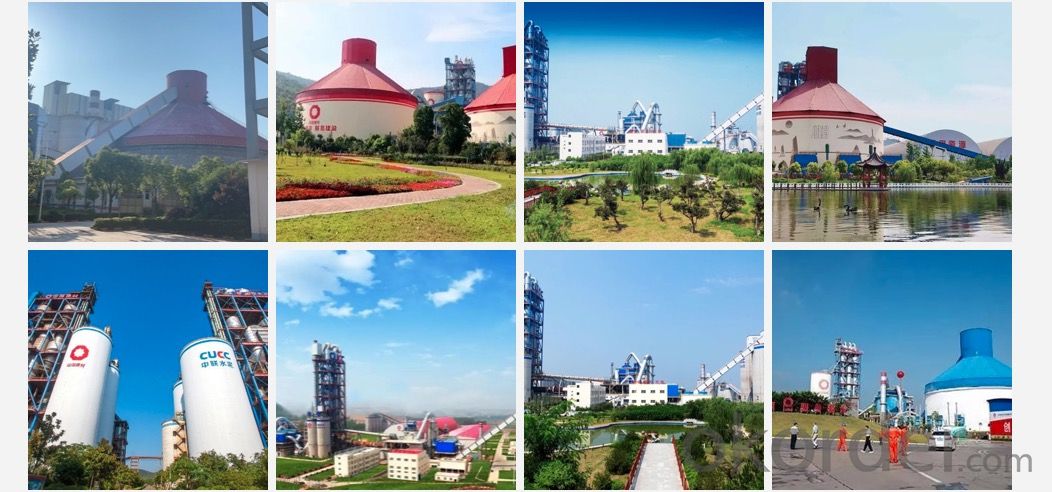 Q:Are you a trading company or manufacturer?
A:CNBM is a large-scale central governmental industrial group with its own manufacturing sector, research and development sector, trading sector and logistics sector.
Q:I have some special requirement about specifications.
A:We have a well-rounded product range, which endows us with the capability of applying many special specifications. Please feel free to contact us with yours.
Q:Do you accept OEM service?
A:Yes, we do.
Q:What is your delivery time?
A:It depends on the size/complexity of your order and our own production schedule. Usually we provide a faster delivery than the industry's average.
Q:What is the payment term?
A:TT and LC are both Okay.
Q:Can I have my own logo on the product?
A:Sure, we can apply your own logo on the products according to your drawings.
Q:estimate the heat-flow rate for a solid cement wall of a typical-size house. assume the wall is 5.0 m wide and 2.5 m tall.please show work and equations if possible! thanks everyone, i appreciate it!

42 W/m degC as a thermal conductivity value for light concrete. This means that .42 W will flow through a concrete wall 1 meter thick if the temperature difference on opposite sides of the wall is 1 deg C if the wall is thinner or the temperature difference is bigger then more will flow this makes sense, if it is hotter outside and the wall is thinner more heat comes in so, if it is 30 deg C outside, and 20 deg C inside, the temperature difference is 10 deg C if the wall is about 8 inches thick (or say .2 meters) then our flow is .42*10*(5*2.5)/.2 W/m-degC m*m/m = 263 Watts if I didn't make an arithmetic mistake, then then that should be a reasonable estimate
Q:I know the cement board is supposed to be cut 1/4 inch above the rub flange, but what if you install the cement board and there is a big enough gap between the tub and the wall that when installing tile, the tile still would not be even with the tub flange let alone go over the flange? After installing the cement board, there is still about a .5 inch gap from the wall to the tub. I assume you can install tile and then caulk along the small gap from the tub flange to the tile. But let me know your thoughts.

Sounds like you should have furred out you framing before installing the cement board. Short of removing the cement board you could add another layer.
Q:I have a waterfall, built with cinder block, covered in flat slate and other flat slate I need to add dimension as it looks like like a cemetery marker. I need to add some rock, slate and shale but do not know what would be a quick set or how to go about it. It is a neat heavy waterfall about 4 feet tall with a stair step sidesWe are very handy and can do anything so we need real honest experience d answers from people in the know.We live in Fl. so we are rain filled in the afternoons so it has to be quick dry.Thanks for all your informationTwo Seniors

The two best, quick-setting bonds you can achieve are Hydraulic Cement (used for patching concrete, even under water) and epoxy. Either will work to hold pieces together and both are water proof. If you are wanting to actually for and pour a concrete structure I recommend sakrete brand pre-mixed concrete. It isn't expensive and is easy to work with. Like other concrete products, it will set underwater but you can't adequately finish it; it would be more of a 'natural' finish. You can float it off but troweling is nearly impossible. If neither of these are what you meant leave an update with more info and I'll check back later. I have over 30 years of experience in construction so I may be able to provide info on other ideas. Good luck and enjoy!
Q:we just put wooden post into the ground and put cement around it a couple of days ago, and we heard that cement could eat the wood, and we did not put plastic on the end of them.

If you sloped the cement away from pole to let water run off ,your grandchildren will see them out, in other words, a bloody long time. I found that after a week the cement seems to shrink slightly around the top ,you squeeze silicone sealer between cement and timber, cause water will rot the pole before cement, but still a bloody long time.....So sit down with a coldie and enjoy your new fence or whatever without a worry.
Q:We installed bamboo fencing on our garden to add height to our outdoor wall. when rain falls, the poles get filled with water. We thought of placing an improvised metal roofing on it as what we see on other houses' fencing but we thought it will make the fence's look a lot awful. So we decided to fill each poles with concrete. will this do harm to the quality of the poles? Is it wrong to fill bamboo poles with cement?

filling them with cement or like material will keep any moisture trapped in there and also weight them down. fill them with lightweight expanding foam and after it is completely dry you can cut away the excess so it looks the same
Q:Are there any paper cement that has no harmful odors ?Are odors or vapors from paper cement considered harmful ?

the terrific thank you to handle clutter field smell is the information the field on the least as quickly as consistent with day. many human beings scoop greater frequently than that. bear in mind that kitten poop is via some distance the smelliest stuff around. it is going to smell fairly much less whilst your kitten matures. i choose to propose unscented scoopable clutter because some cats would be indignant via scents and circumvent the clutter field. save it meticulously sparkling. something is in basic terms area of having a cat.
Q:ive just got my braces fitted today, and at the back of my mouth i have some cement to stop me biting hard and breaking my braces. The problem is i find this cement really uncomfortable. will the cement wear down a bit ? or i will i get used to it? please help x

Both. I had braces years ago and it gets to a point where you don't even notice them anymore. If the problem continues just go back to the orthodontist and they should fix it.
Q:different test on portland cement?

The standard tests for cement are 1) Chemical composition 2) Fineness 3)Compressive strength 4)Tensile strength 5)Consistency 6)Setting times 7)Soundness
Q:When installing cement backer board, is it necessary to put down some thin set mortar and then lay the board and screw in place, or can I do without the thin set?

Backerboard is used to stiffen the wood subfloor when you lay tile. This is important so the subfloor doesn't deflect when additional weight is put onto it (thus, breaking the tiles). Since you have a cement floor, putting down a backerboard wouldn't make any sense, but the floor does need to be level. You can pick up self-leveling compound at the hardware store. It's going to be in the same aisle as grouts, tools, etc.
Q:ok, can the mixture of sperm and female ejaculate cause you to get stuck if no cleaned up for hours?

Of course! This is how they make cement. Why do you think so many people want to get a job at a cement factory?
1. Manufacturer Overview

Location
Year Established
Annual Output Value
Main Markets
Company Certifications
2. Manufacturer Certificates

a) Certification Name
Range
Reference
Validity Period
3. Manufacturer Capability

a)Trade Capacity
Nearest Port
Export Percentage
No.of Employees in Trade Department
Language Spoken:
b)Factory Information
Factory Size:
No. of Production Lines
Contract Manufacturing
Product Price Range