Description of Chinese Knot With Viscose Carpet
Chinese Knot With Viscose

Size

90x2750px,120x4250px,150x6250px,160x5750px,customized size

Color

Any color available

pile height

can be from 1.5 cm to 6.0cm

pile weight

1400-4000g/m2

backing

cotton canvas with latex adhesive

character

shaggy

certification

SGS

use

Home, Hotel, Bedroom, Prayer, Outdoor, Decorative, Bathroom, Toilet,

Sample

available, but freight of DHL/FedEx/EMS/UPS by customers

Packing

Rolled & packed by poly bag, each rug each bag

Container Holding

20' container----1800 to 2200 SQM

40' container-----3800 to 4200 SQM

40 HQ container-----4500 to 6000 SQM

Production time

25 to 35 days

Payment

Deposit + TT/ LC
Detail photoes of Chinese Knot With Viscose CarpetPackage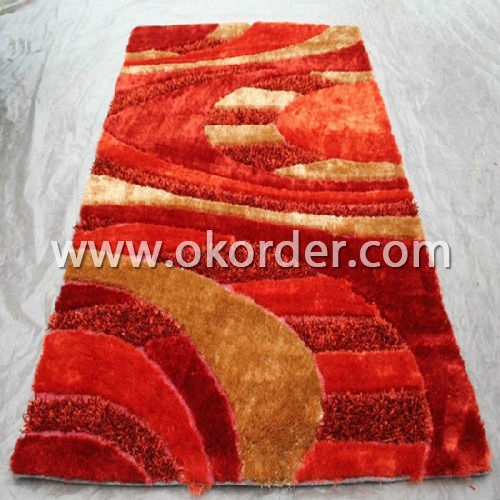 Packing of Chinese Knot With Viscose CarpetPackage
Package :Each piece of rug be rolled up in an individual standard plastic bag.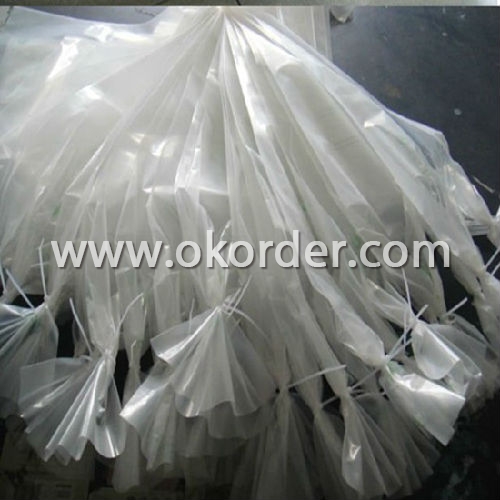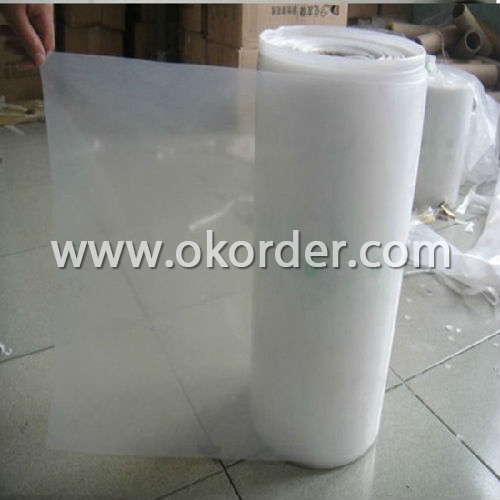 Q:nan
Q:i spilled a little bit of color shine for shoes and its black how do i get it out i spilled it on a carpet in my mom and dads room. HELP!!!

Hey Dont worry about that. There are various products for carpet cleaning. One product that i know is hydra extract that is non-foaming carpet cleaning shampoo removes old stains and marks. It contains optical brighteners which brighten cleaned carpets and will clean and restore most kinds of synthetic and natural carpets. It is very easy to use. Dont worry about your mom and dad they will be quiet happy for this product when you gonna buy this hydra extract. Hope you will be gonna like this product. Thanx
Q:The difference between synthetic and blended carpets

Artificial fiber: viscose fiber made from wood and grass fibers. It is a kind of regenerated fiber. According to the shape and use of artificial fiber, it is divided into three kinds: rayon, artificial cotton and synthetic wool. Important varieties are viscose fiber, acetate fiber, copper ammonia fiber and so on. Concrete can be divided into: regenerated cellulose fiber, cellulose ester fiber, protein fiber and other natural high polymer fiber.Compared with the synthetic fiber, the properties of the fiber are lower, the moisture absorption is good, and the dyeing is easy. The products are filament (rayon) and short fiber. It is a kind of synthetic chemical fiber made up of some linear natural polymers as raw materials, dissolved or prepared by solvent directly, dissolved in solvent, and then spun. Concrete can be divided into: regenerated cellulose fiber, cellulose ester fiber, protein fiber and other natural high polymer fiber. Compared with the synthetic fiber, the properties of the fiber are stronger, the aromatic is slightly lower, the moisture absorption is good, and the dyeing is easy. The products are filament (rayon) and short fiber.
Q:The original carpet in the house is now trying to remove the carpet glue

Hand cream. First, the surface of the printed products tear off, and then put some hand cream on top, slowly rub with your thumb, rub for a while, you can rub the residual gum are rubbed down. Just slow down. Hand cream is a kind of grease, which is not compatible with gum. Remove glue is to use this characteristic.
Q:I want to ask my mom if I can put carpet in my room, because right now its hardwood. We live where it gets cold, so it would be nice to walk on in the winter. It also more comfortable to walk on, and would look better. How much would it cost to carpet my room if its about 13 by 13 foot?

Measure your room and figure out how big of a rectangle would work. Assume that you would leave a little space around the edges (maybe 6-12?). Go to carpet stores and ask about remnants in the size you need. They always have leftovers from carpeting jobs and are more than happy to sell them. Some may already be bound at the edge, others may need to be bound and you would have to pay for that. You can install a remnant by just rolling it out. You could add a pad underneath as well, but it is not necessary.
Q:I have a little 3x5 brown and beige zebra striped pottery barn rug in here, but I want to move it into my bedroom because my mom painting some amazing zebra paintings for it, and the rug simply goes with my decor in there. I love that this rug is a little eccentric in my living room- that it's mismatched in a matching kind of way. I need to do this with another rug. I'm really drawn to cream flokati rugs, and it'd be a nice neutral in here (because my paintings are very colorful).

Don't okorder /
Q:I have a large oriental rug that needs fringe. On one end, the fringe has been cut off completely. The other end has a few inches of the mesh rug backing at the end. Is there a way to add fringe and make it look fairly original to the rug?

If the rug is valuable, don't do anything! If it's a cheap one, sew on new fringe, but make sure you replace the fringe on the other side, to match
Q:what is the best cleaning solution for cleaning carpets?

Ask an honest carpet man! :You will find the only thing really recommended is water! NO soap (the residue attracts more dirt!)...Just steam with water, do NOT soak carpet, but keep it lightly misted and vacuumed up with a carpet cleaner...if the dirt does NOT all come up with the first cleaning, wait until it dries, then do it again. Dirt makes its way down into the carpet and will keep coming up as the carpet dries if you get the carpet too wet. Good luck
Q:Carpet types are divided into two categories according to material, one is natural material and the other is synthetic material. Natural materials are divided into silk, wool, flax, cotton, bamboo fiber, etc. Synthetic is divided into polypropylene, acrylic, polyester, chemical fiber, plastic, etc.

"Synthetic fiber carpet The price of synthetic fiber carpet is similar to that of pure cotton carpet., One is made of polypropylene, with anti-skid rubber at the bottom. It has a wide range of patterns and styles, is not easy to fade and is easy to clean. It is suitable for restaurants, children's rooms, bathrooms and other areas; The other is made of chenille like tufted material, which is much cheaper than carpet, with relatively poor visual effect and easy to generate static electricity. Blended carpet There are many kinds of blended carpets, which are often blended with pure wool fibers and various synthetic fibers, and woven with wool and synthetic fibers, such as nylon and nylon. The wear resistance of this mixed carpet is much higher than that of pure wool carpet, and it also overcomes the disadvantage that chemical fiber carpet is easy to produce static electricity and the disadvantage that pure wool carpet is easy to corrode insects. Suede carpet Suede carpet color is relatively single, not so many colors. Generally, most of them are smoke gray or nostalgic yellow. The material is made of crushed cow leather. The price is relatively expensive, generally more than 800-1000 yuan. It is suitable for dry areas such as living room, studio and study. Pure wool carpet Common wool carpets are made of two materials: brushed and plain woven. Because the workmanship of pure wool is relatively fine, the price is generally more than 800-2000 yuan (the size is about 140 * 200cm). Advantages of wool carpet: wear resistance, pollution resistance, good heat insulation performance, not easy to deform, good elasticity, high comfort, natural composition disadvantages: high price, poor corrosion resistance and easy to be eaten by insects. Pure wool carpet is more suitable to be placed in the bedroom. It feels very comfortable and has the best texture. When purchasing, try to choose the style with dark color and pattern. Pure cotton carpet Pure cotton carpet is not easy to shed wool, with strong antistatic ability, strong water absorption, soft and comfortable foot feeling. Common pure cotton carpets are made of plain weave, thread blanket, chenille and other materials, with high cost performance. The price is generally between 300-800 yuan (the size is about 140 * 200cm). If carpets are laid in the living room, natural fiber carpets such as wool or pure cotton carpets can be selected. It has a wide range of applications, both in the living room and bedroom."
Q:Stars walk the quot;red carpetquot; at premiers. Where does this idea of the quot;red carpetquot; come from?

In the age of Kings and Queens it was beneath royalty to walk upon the soiled....umm....soil. So they had a large roll of red carpet that they'd walk on. Hence the phrase Roll out the red carpet.
We produce beautifully patterned carpets, exquisite craftsmanship famous. After years of development, we have formed a series of distinctive varieties, by foreign merchants of all ages and trust. There are more than 2000 kinds of product design, color fidelity, novel designs. Fruits and vegetables, animals, figures and other colorful designs products to meet the needs of our customers and consumers, due to the traditional designs and modern decor, decoration combining our products more applicable to all grades of homes, restaurants and hotel.
1. Manufacturer Overview

Location
Tianjin, China
Year Established
2004
Annual Output Value
¥10,000,000 - 20,000,000/year
Main Markets
North America; Australia; European
Company Certifications
ISO 9001 Certificate
2. Manufacturer Certificates

a) Certification Name
Range
Reference
Validity Period
3. Manufacturer Capability

a)Trade Capacity
Nearest Port
Xingang
Export Percentage
50%
No.of Employees in Trade Department
3 - 5 people
Language Spoken:
English; Chinese
b)Factory Information
Factory Size:
6000 square meters
No. of Production Lines
Contract Manufacturing
Design Service Offered
Product Price Range
Hot Searches
Related keywords