Packaging & Delivery
| | |
| --- | --- |
| Packaging Detail: | 1.Box packing:Our brand box or yours. 2.Outer packing: ten sets of brake pads in one carton box. |
| Delivery Detail: | 30days after receive deposit payment. |
Specifications
Bull Brake has four different types of brake pads that are semi-metallic,ceramic,taxi and scorched brake pads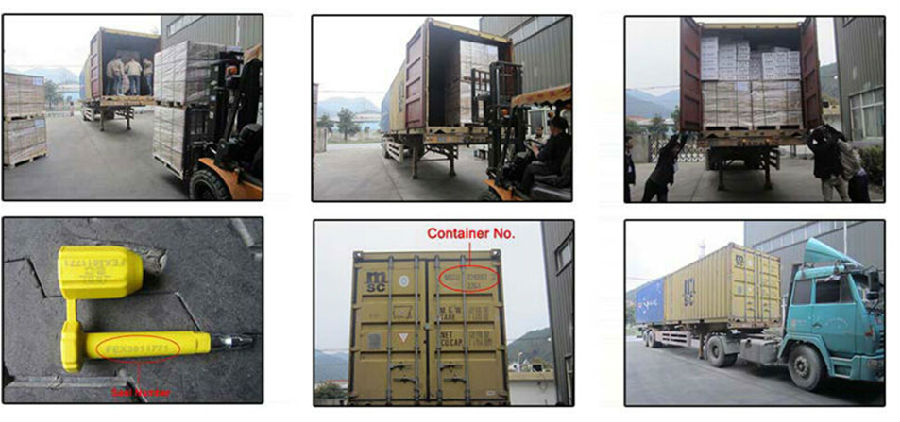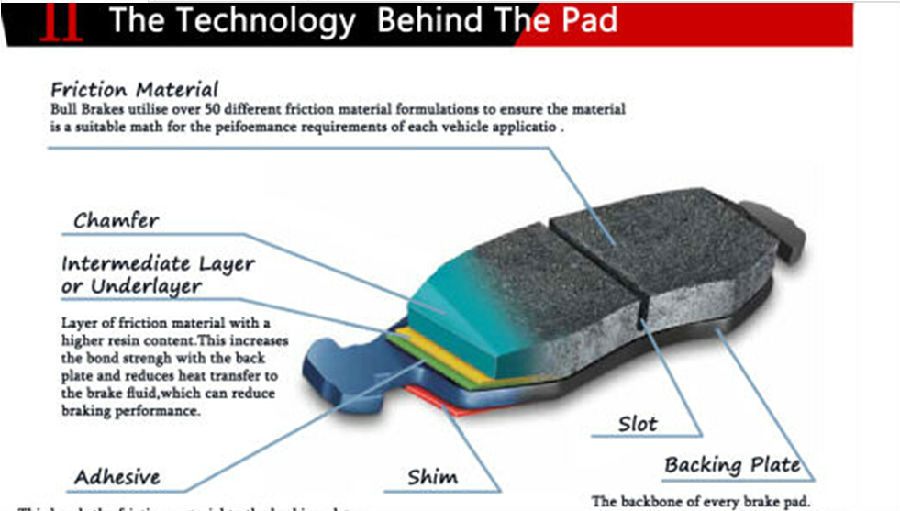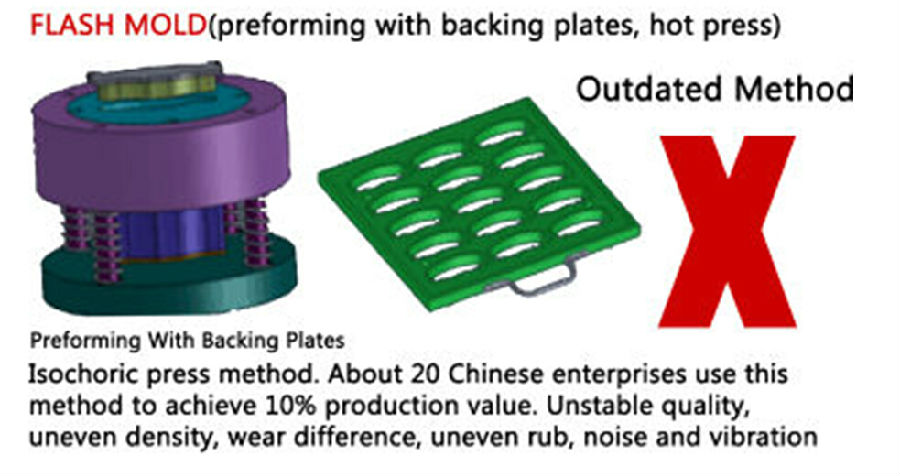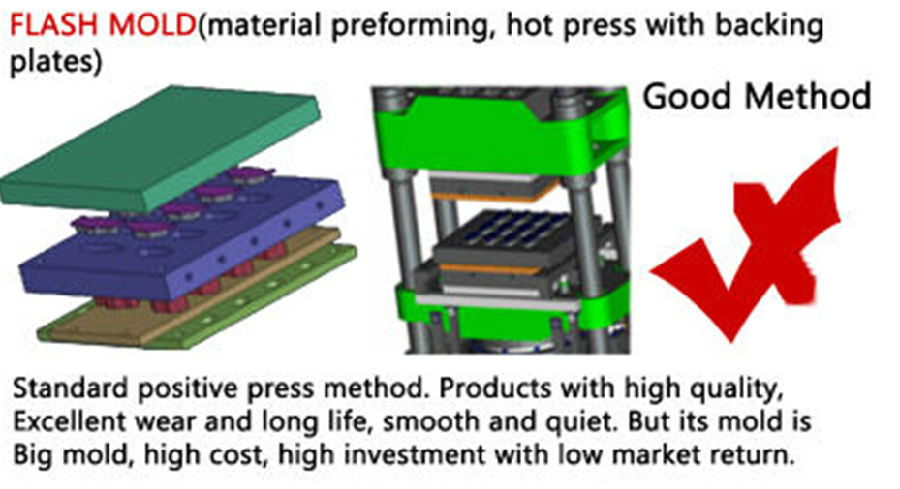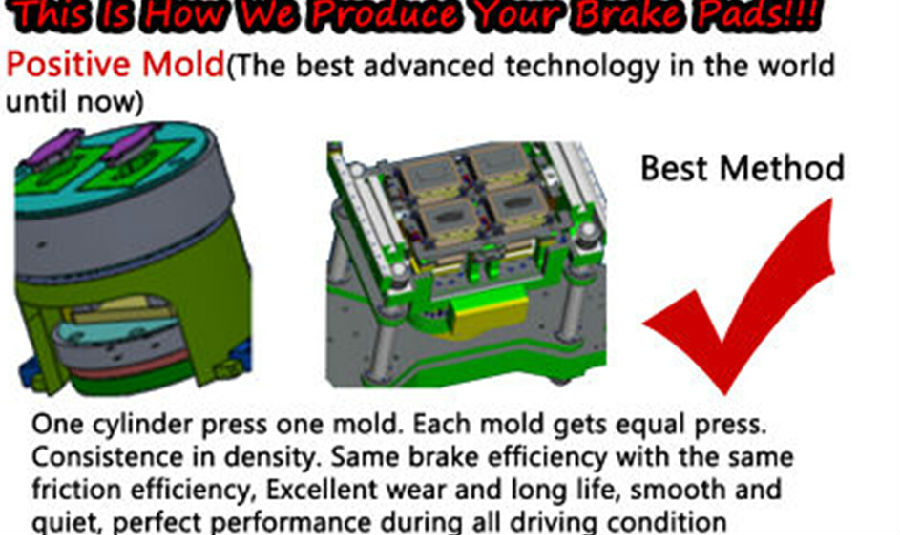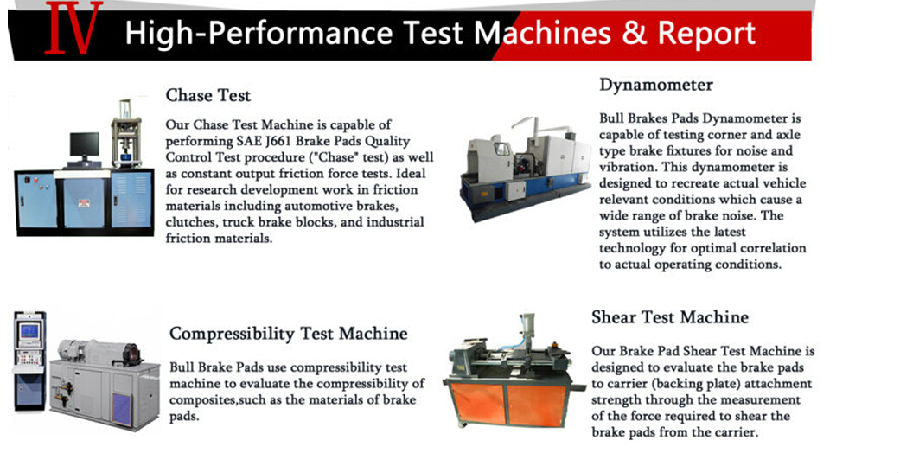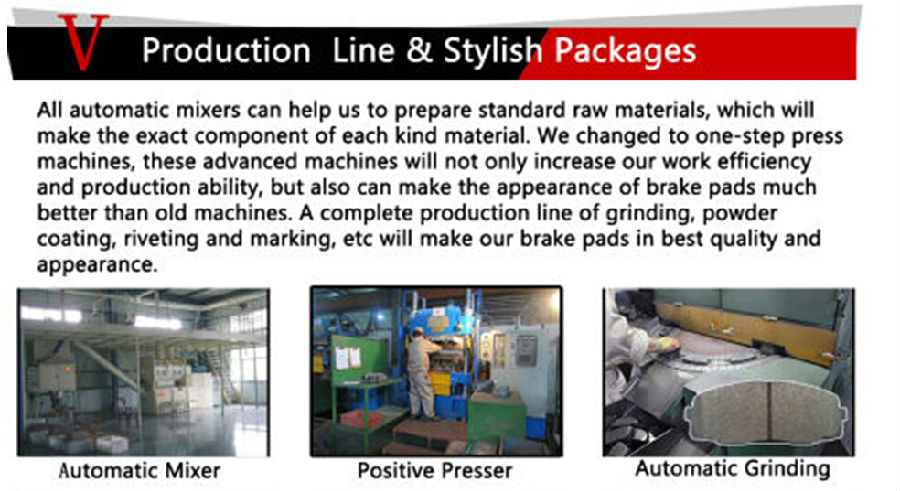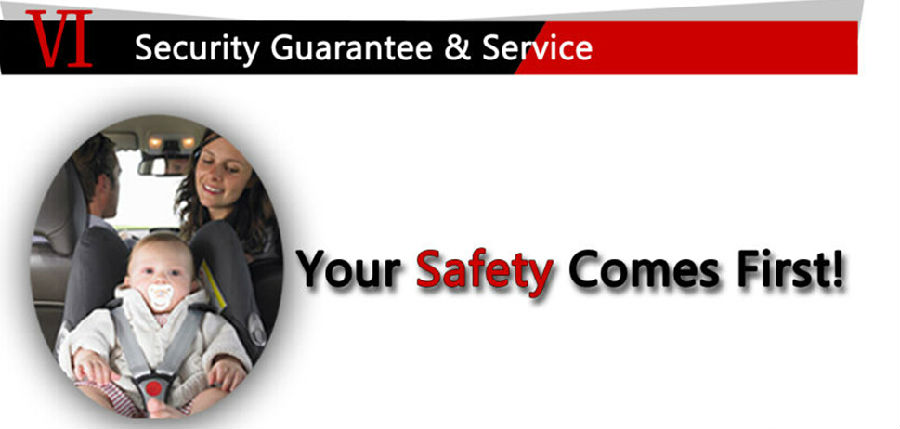 Q:It seems that I only know what a street bike and road bike is, what are the other ones called?
Q:What does that mean? I'm going for my CDL class B but whats the whole air brake and M endorsment?

M is a Motorcycle endorcement 99.99% of the time, you must be in a weird state that used it for something else. Air Brakes is not an endorcement, it's a restriction. Seems like the person posting that ad isn't really up on stuff. May want to call and double check. Your common endorcements are H HAZMAT N Tanker T Doubles/Triples X HAZMAT w/Tank at the same time The restrictions are a long list.
Q:Pedal motorcycle which side is the front brake which is the rear brake

First; to see what car, pedal motorcycle left rear brake, right front brake
Q:Hey there,I want to get my CBT soon, and I have a bike in mind to buy (Honda NSR 125) but I'm slightly worried. How different is riding a motorcycle to a push bike and can you guys give me any pointers to be aware when riding a motorcycle? Thanks James

The basic mechanics of riding a motorcycle are the same as riding a push-bike, but the machine is much heavier and you will have to get used to using the controls which are a little different (shifting is typically one hand/foot while braking is the other) and using the engine for power. The NSR 125 is a good choice to start, plenty juicy (it's a 2-stroke) without being too powerful or heavy for a beginner. Get started in a vacant car park working on starting, stopping, shifting, low speed; you'll be comfortable inside the hour I'm sure.
Q:i bought a motorcycle recently and ive been looking it over pretty good today, i noticed when i pushed the bike across the property that i could hear a little bit of a rattle/jingle sound coming from the front rotor areas, i felt around and found that the brake pads (not the calipers just the pads) can be wiggled around pretty easily they dont move far but they can very very easily be moved 1/8 inch to maybe 3/16 this is the same on both rotors (dual disc front brakes) but is more loose feeling on one then the other. i know on my truck the pads dont feel sloppy like that but thats my only reference. is this normal ? if not what could be wrong with them that would allow for this looseness. the bike stops fine, some minor intermittent squeeking is heard when braking at low speeds but no other noises and no vibrations coming from front end. what do you think?

When I once removed the spring loaded plate that holds the pads down from my old ZX7RR, it did the same thing, and the brakes were fine. Probably missing that part on your calipers. No biggie.
Q:What kind of brake fluid should I use?

Look on the brake resevoir cap. It is stated on the cap in 9 out of ten circumstances. Dot 3 is the most common fluid in cars. Motorcycles usually require DOT4. It would be best to contact the manufacturerbut usually safe with dot 4. if it's not a full synthetic fluid.You can't use dot 3 for dot 4 applications, but you can use dot 4 for 3. Just some more help:)
Q:A motorcycle is moving at 34 m/s when the rider applies the brakes, giving the motorcycle a constant deceleration. During the 4.0 s interval immediately after braking begins, the speed decreases to 12 m/s. What distance does the motorcycle travel from the instant braking begins until it comes to rest?

34-12 is the change in acceleration you multiply that by the seconds and that tells you the distance in meters Think about canceling out the signs, (22 m/s)*4s this cancels the seconds and ends up with just meters
Q:Bikes can be one's with cylinder capacity in the range of 100cc to 2500cc

Not stock from the factory. Brake bias on motorcycles is a minimum of 80% front to 20% rear which is why you find one or two large disc brakes on the front and one small disc on the rear. Some custom bikes run two calipers on the rear (one foot activated and one hand brake) and no front brakes,lousy engineering and crappy performance all for questionable cosmetic appeal. Almost as moronic as hanging a caliper on a chain driven sprocket. Oil on the chain, oil on the brake padsno brakes. All show, no go!
Q:sportsbike

To stop yes you do, to slow down no you don't.
Q:A motorcycle and rider have a total mass equal to 300 kg. The rider applies the brakes, causing the motorcycle to accelerate at a rate of -5 m/s2. What is the magnitude of the net force on the motorcycle? ______N

With one of these cgi.OKorder .uk/CIRCULAR-TILE-CUTT.
1. Manufacturer Overview

Location
Year Established
Annual Output Value
Main Markets
Company Certifications
2. Manufacturer Certificates

a) Certification Name
Range
Reference
Validity Period
3. Manufacturer Capability

a)Trade Capacity
Nearest Port
Export Percentage
No.of Employees in Trade Department
Language Spoken:
b)Factory Information
Factory Size:
No. of Production Lines
Contract Manufacturing
Product Price Range