Auto Brake Pads for Nissan Patrol (41060-VB290 41060-VC091)
Loading Port:

Qingdao
Payment Terms:

TT OR LC
Min Order Qty:

100 set
Supply Capability:

50000 set/month
Inquire Now
Customer Service
OKorder Service Pledge
Quality Product
Order Online Tracking
Timely Delivery
OKorder Financial Service
Credit Rating
Credit Services
Credit Purchasing
---
Add to My Favorites
---
Basic Info.
Model NO.:Toyota HIACE
Certification:TS16949, ISO9001, ISO9002
Type:Brake Pads
Material:Semi-Metal
Position:Front
Width:145.4mm
Height:56.9mm
Thickness:15.5mm
Oe:04465-25040
Fmsi:D1344-8455
Wva:21468
Trw:Gdb3059
Export Markets:Global
Additional Info.
Trademark:According to the customers′ requirements
Packing:Neutral Packing/Genuine Packing/Customer′s Request
Origin:Dezhou, Shandong, China
HS Code:8708301000
Production Capacity:200, 000 Sets/Month
Product Description
We promise to provide the highest quality products for every customers!

You give me a chance, I'll give you a satisfactory service

Our Advantage

1> We have rich friction material formula system for every car series.

2> Most of our raw material are imported from Japan, German, France and Netherlands.

3> We have all the craft, process and technology in brake pads producing line in the world.

4> We have big bench test instrument to promise the braking performance of our products.

And every our new formula are tested by installing on our local taxi.

5> We can produce as your samples.

6> We can supply you with OE quality brake pads.

Detailed Specification

1. Non-asbestos disc brake pad

2. Material: Semi-metalic/ceramic

3. Certification: TS16949/ISO9001

4. Packing detail: Inner packing: Heat shrink bags/boxes; Outer packing: Cartons

5. Comfortable braking performance: No noise, no dust, less wear loss, less fade, better recovery

6. Minimum order quantity: 200sets

7. Port of shipment: Qingdao or Tianjin

8. Supply ability: 30000sets per month

9. Delivery time: 7 working days after receive the deposit

10. Payment terms: T/T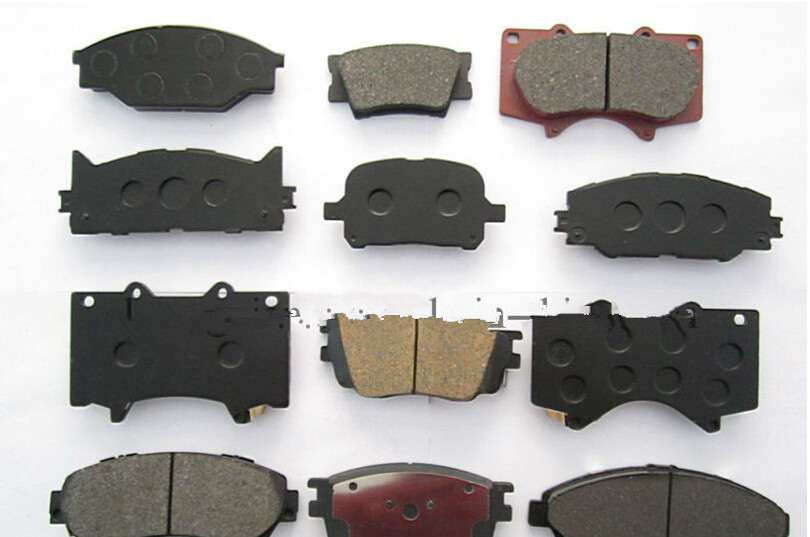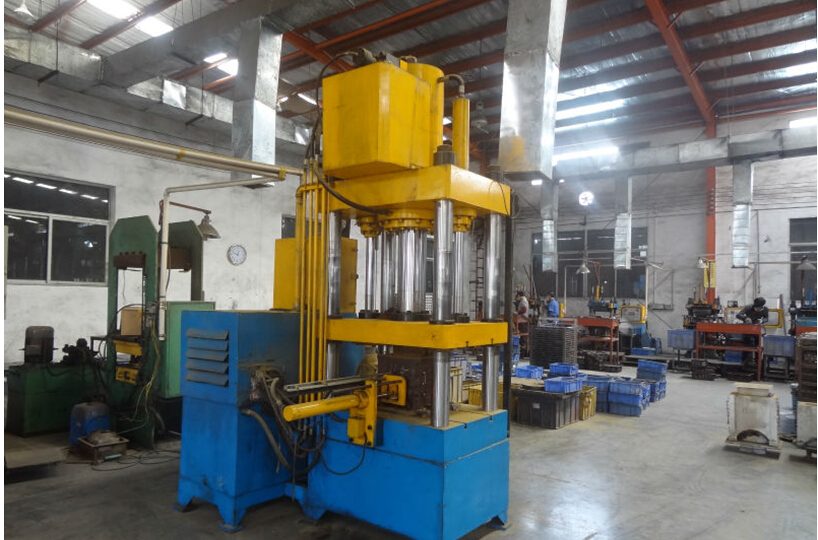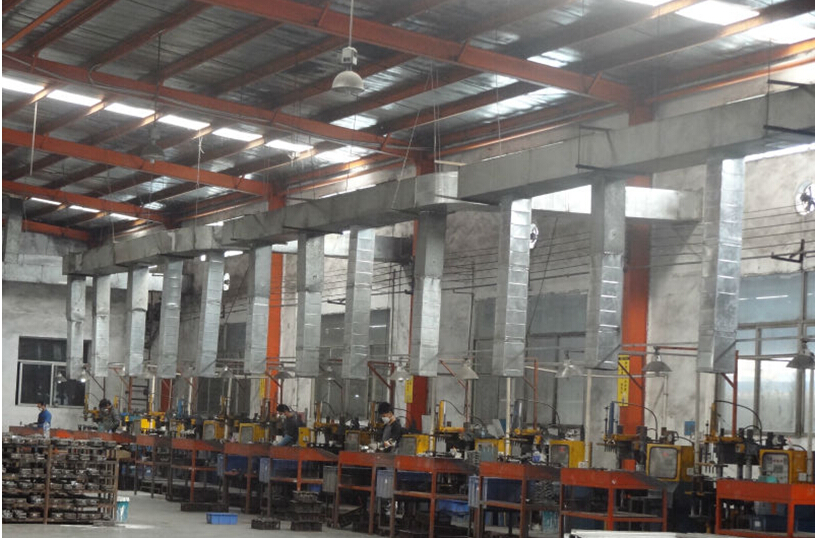 Q:does anyone know what is being checked while getting a safety on a motorcycle in ontario or anywhere in generelplease be specific lights , reflectors ,frame etc. thanks alot

Head light - high low beam Tail light F R brake light Turn signals No cracked lenses - head light, tail light, turn signals. Tires - 2/32 inches tread depth in the center and no dry-rot on side walls. Horn - must be loud enough to hear in traffic (not like a limp duck). Brakes - not worn down to wear limits. Mirror - at least one and not broken Steering bearings - can't be loose, or have any indents. Fork seals - no leaks. No leaks of any fluids In the USA these are the quick checks (must have, most important). If the inspection station dis-likes you, they can think up some technicalities. If this stuff passes your own inspection and the inspection station won't pass your bike, take it to another inspection station.
Q:Three thousand can buy a good performance of what kind of motorcycle.

Curved beam car is good, you can consider
Q:There was a bill put forth in Florida giving stiff penalties (and confiscation) of motorcycles going more than 30MPH over the speed limit.What is your opinion? Should these bikes be banned, or should they have special licensing, or what? You tell me!

No. Bans are bad. All types. Perhaps it's time for graduated licenses. To be honest, I think if we do begin with graduated licenses it should be across the board. All vehicles. Not specifically one type (motorcycles). Make them drive slow small cars first. Want a bigger car? Prove you can handle it. Want a pickup? Prove you can handle it. Want a larger motorcycle? Prove you can handle it. There actually is a graduated system of sorts in use in the States already. Called a CDL. If you want a tank, get the endorsment. Air brakes, endorsement. Larger truck? Different class of CDL. It works. We live in a world where buttheads and politicians abound. The two will cause something we don't like unless we do something about it. But what?
Q:I'm going from stock ride height to cafe racer racer height or a little higher on my 1980 kz 440.
Q:why liquids are used as brake fluids?

Brake fluid is a type of hydraulic fluid used in brake applications in motorcycles, automobiles, light trucks and some advanced bicycles. It is used to transfer force under pressure from where it is created through hydraulic lines to the braking mechanism near the wheels. It works because liquids are not appreciably compressible. Braking applications produce a lot of heat so brake fluid must have a high boiling point to remain effective and must also not freeze under normal temperatures. These requirements eliminate most water-based solutions. In the USA brake fluid comes in a number of forms, standardized under by the United States Department of Transportation (DOT). DOT 2 is essentially castor oil; DOT 3, DOT 4, and DOT 5.1 are composed of various mineral oils, glycol esters and ethers; some are synthetic oil based, and DOT 5 is silicone-based. As of 2006, most cars produced in the U.S. use DOT 3. Glycol based fluids are two times less compressible than silicone type fluids, even when heated. Less compressibility of brake fluid will increase pedal feel (firmness), but in either case this effect is minimal.
Q:You are on a good, dry motorcycle has good brakes and tyres. What is the is the braking distance at 50 mph?

Varies. Not only does it depend on the motorcycle, it depends on how much and why you are braking. My current cycle is more than twice the weight of some of my other ones. 50mph means I'm on a major road with a good sight-line.
Q:DOWNSHIFT AND BRAKE IS RIGHT OR BRAKE AND DOWNSHIFT IS RIGHT-----IN A MOTORCYCLE?

It's called a jack but if you want to be technical it's proper name is John.
Q:Pedal motorcycle downhill brake failure how to do

Downhill brake failure, can not use the vehicle's own parts to control the speed, the driver should be decisive use of natural obstacles, such as roadside rocks, trees, etc., to the car caused resistance. If you can not find the right terrain, the object can be used, the emergency situation can be the side of the body closer to the mountain to friction to increase resistance, and gradually reduce the speed.
Q:If they made bicycles so the front brake was on the right, it would be less hazardous and confusing when you rode a motorcycle. Are there other countries where the brakes are on the other side?

Like SVTCOBRA stated. you are comparing apples to oranges. The only thing that bicycles and motorcycles have in common is each has two wheels. Up until the mid 70's, British motorcycles had the shifter on the right foot and the rear brake on the left foot. American and Japanese motorcycles we opposite of this. To my knowledge, all motorcycles sold in the US must have the shifter on the left and the rear brake on the right for uniformity. This puts the brakes, front and rear on the right side of the motorcycle and the shifter and clutch on the left side. Maybe one of our friends from Great Britain could tell us if it is that way in their part of the world or whether it is still right shifter and left foot rear brake. Good luck.
Q:Do not start the motorcycle brakes

Do not brake with a foot brake?
1. Manufacturer Overview

Location
Year Established
Annual Output Value
Main Markets
Company Certifications
2. Manufacturer Certificates

a) Certification Name
Range
Reference
Validity Period
3. Manufacturer Capability

a)Trade Capacity
Nearest Port
Export Percentage
No.of Employees in Trade Department
Language Spoken:
b)Factory Information
Factory Size:
No. of Production Lines
Contract Manufacturing
Product Price Range