Disel Generator Supply For Emergency Power
Loading Port:

Fuzhou
Payment Terms:

TT or LC
Min Order Qty:

1 set
Supply Capability:

1000 set/month
Inquire Now
Customer Service
OKorder Service Pledge
Quality Product
Order Online Tracking
Timely Delivery
OKorder Financial Service
Credit Rating
Credit Services
Credit Purchasing
---
Add to My Favorites
---
CUMMINS series diesel generator power coverage from 16kw~220kw 。
Adopting DCEC Cummins, it's manufacturing base invested by Cummins in China, who is specializing in low or medium power diesel engine .The prime products are 4B,6B,6C,6L series diesel engine Gen-set. with globally uniform quality standard, compact structure ,reliable capability, high ly durability, safety and emission.
Power coverage from 16kw~200kw
Model: GF: Open type &GFS: Soundproof /Silent/Supper silent type
Engine: DCEC Cummins
Speed: 1500/1800rpm

Alternator: Stamford /Leroysomer /Marathon/ABB
IP &Insulation Class: IP22-23 &F/H
Frequency: 50/60HZ
Controller: Deepsea/Comap/Smartgen/DKG/Others
ATS System: Smartgen/ABB/SOCOMIC /Others
Silent&Supper silent Gen-set Sound level: 63-75db(at 7m sid

Specifications
non-insulated aluminum flexible duct
extension rate:1:10
Low /medium pressure central HVAC system
flame and heat resistant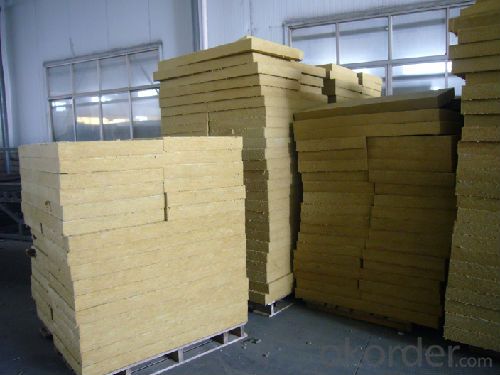 FAQ
We have organized several common questions for our clients,may help you sincerely:
① How about your company?
A world class manufacturer & supplier of fiber cement board,is one of the large-scale professional investment mineral production bases in China. Exported to markets in Asian, American, Middle East, African. OEM service available according to customer's requirements.
②How to guarantee the quality of the products?
We have established the international advanced quality management system,every link from raw material to final product we have strict quality test;We resolutely put an end to unqualified products flowing into the market. At the same time, we will provide necessary follow-up service assurance.
③How long can we receive the product after purchase?
In the purchase of product within one week days, We will arrange the factory delivery as soon as possible. The pecific time of receiving is related to the state and position of customers. Commonly two weeks working days can be served.
Q:Diesel generator sets which good?

Now there are many diesel generator sets manufacturers, manufacturers of different sizes.
Q:husband is looking for something that he can use for power that is more economical. (no natural gas lines)

Do you really mean as electric source and not as emergency back-up? Diesel would probably be the best choice for fuel economy/reliability. (Since it's not for roadway use, you can probably arrange to buy it untaxed.) For back-up power, you'd have to have a lot of long outages to recover the extra cost of the diesel engine set. For 'Prime power' - 24/7 , you're not going to beat electric utility energy rates even with diesel, as the required size generator for your peak loads will be idling most of the time. (Engine/generators are very fuel-inefficient at low loadings. - With a water-cooled unit, you can capture waste engine heat for house heat in winter though.) If by total electric' you mean heating as well, long term, you'd probably save on fuel if you had a smaller 'back-up' unit to carry the smaller home load when the heating system isn't required.
Q:I want to start my own business in industrial field i'm ready to invest money but i don't have qualifications like B-Tech, or any Degree or Diploma. I have completed my industrial training and i am working as a design engineer in small company. I can operate Auto CAD Unigraphics software and i can design anything (mechanical). I want to do business which helps to our eco system i.e. Acoustic Enclosures for Diesel Generators sets which makes a lot of noise and sounds etc etc.And ofcourse I have ideas about office system which will help to increase my business.I JUST WANT ADVISES WHICH CAN BE HELFUL FOR MY BUSINESS AND ME

Actually setup your own company is not necessary to have any professional qualification. I am not very sure is your this business needed? Most of the big hi-tech company director also not in their major study in U. Just go and do it as what you intend to do. Dont waste your time and wait here and there. I am doing accounting services but i am also not from this accounting background but i still go ahead and i have my own company now.
Q:Any help regarding my question would be greatly appreciated.I have a 1991 Prevost Marathon Mirage LE Luxury Motorcoach and I am wanting to remove the Engine (Detroit 8v92) is this a job to hard for a reasonably experienced Diesel mechanic to conquer? I have all the space in the world in my game room to do this. Just wanting to know if the engine is on a slide track and it slides out (I have seen other coaches do this) or do i have to totally unmount the engine to get it out to where I can work on it? I know this is a stupid question and I don't know exactly how to word it. But any help regarding my question again would be greatly appreciated.any diesel mechanics out there? Is there a video posted somewhere on the web that may show a backyard mechanic doing this so it may enlighten me. lol

Sir, Engine Dismantling Very Responsible Job Once Removed The Parts You Should Reassemble That Is - The Problem.Total Repairs Anybody Will Do But Once Removed By You Nobody Give Attention Keep in Mind. Firstly Remove The Battery Store It Safe Location.Disconnect The ,Diesel lines,Wirings,Cables,- Sesors, Modules, Then Disconnect,Gear BellHousing,Torque Coverter If There,Engine Mountigs, All Water Lines,A/c Connections,Front Grill,If You Need The Bonnet Also, Put The Rope Put Cross Bar- Tie Properly Care The Mudguards,Pull The Engine With Sufficiant Manpower Or Crane Nor Lifter. Check Once More before Takeout The Engine Assy-Wheel Blocks,Support To The Gear Box,Door Lock, Safe The Key,Nobody Not Allowed Inside The Car, Before Pullout Check Again And Make Sure Nomore- COnnections Arrange The Table Keep Everythings Ready Pullout Keep On The Table Check Externals. Make More Dismantling The Engie Take To Machine Shop They Knows What Nee for Your Engine. If Over machine Work Bring To Spot Selct New Parts What You Need Do Accordingly.
Q:Hi GuysOkay i have been given the task of fitting a 240v generator to an RV in to one of it's closet spaces.It needs to power one 240v socket, charge the RV battery (standard battery on trickle charge) and power the shower which doesn't have a boiler as such it heats the water on a 'as and when' basis. Low wattage lighting also two 40W lightsThere is plenty of space. so I thought how about try and fit a generator than runs on renewable energy.I just need to know what direction I should be looking in. HydrogenSolar (Doubt it)Bio-FuelAnything else?Also, is it best to convert an existing design of generator, buy a new one or build one from scratch to fit?Any help would be truly awesomePeace

You need the power level, and I suspect it is very high. The shower is the problem, as it will use several thousands of watts only for a few minutes, then zero power for the rest of the time. Everything else is a hundred watts or so. If you could switch to a tank hot water storage system, where you can heat the water slowly, with perhaps 500 watts over hours of time, so it is ready for those showers. Perhaps even less. Hydrogen is not practical, as it is not readily available, neither is bio-fuel. Your best bet is solar, as you have plenty of space on the roof for the panels. You will need a charge controller, a few sealed deep-discharge 12 volt batteries, and an inverter. The batteries can store up power for the times you need it. The number of batteries will be determined the needed power levels. Again, the shower predominates. Get readings of watts used and time lengths, so you can calculate the number of batteries. .
Q:I am building a food van with a generator housed in the rear and would like to feed the fuel from the main tank fitted to the vehiclewho would I contact for this information?

its depend upon the sector u going to invest
Q:Can u plz help me to solve following problems:1.After an AC generator has been paralleled explain how the following are achieved for the incoming generator(i)Correct kW load sharing(ii)Correct load current when the generator has a different power factor to the other generators2. the cumulative damage that may be caused when the alternators are incorrectly synchronized3.For alternators operating in parallel the consequences of:(i)reduced torque from the prime mover of one machine(ii)reduced excitation on one machine

1. (i). Each engine should carry the SAME LOAD PERCENTAGE-wise, eg. 80%, to minimize the load change burden on the rest. (Smaller engines may run at full load, since their contribution may go unnoticed.) Since the overall kW bus load is constant, each generator will pickup a percentage of it, by controlling the torque on each prime mover. If it is a steam turbine, by throttling steam flow. If it is a diesel engine, by throttling fuel, and so. (ii). Each alternator should be adjusted to carry the SAME POWER FACTOR, by adjusting excitation accordingly, eg, .85, to avoid stability issues. Running alternators at leading power factors may turn the system unstable and force loss of synchronism 2. Considerable mechanical damage will be caused by incorrect synchronization to windings, shaft and keyways. 3. (i) reducing torque on one a prime mover is done when preparing to take it out of service. This has to be done gradually, so that other machines can pickup the load slowly. When close to unloaded, the generator can be taken off the grid. Power should never be reduced to the point of allowing the generator to be motored, i.e., reverse power flow, which can cause unpredictable damage to the turbine and system instability. (ii) reduced excitation is a very dangerous condition which will cause the power factor to turn leading, i.e., capacitive, weakening the synchronizing torque with possible loss of synchronism and forcing the bus voltage up. .
Q:Hi, this may be a stupid question but im a city slicker planning on campong and i want to buy a honda generator, What kind of fuel does it use? where do i get it? thanks.

ask the people in the store where you purchase the generator. most generators use regular gasoline, but some bigger ones use diesel.
Q:I live in KARNATAKA,INDIA.Due 2 powercuts i am plannin 2 buy 1 of the aboveI want my answer URGENTLY

diesel generator is your best bet. solar battery inverter is very inefficient.
Q:If oil prices went super crazy.

If we run out of oil just were will the electricity come from is a question that is often on my mind. So electric locomotives are not the answer, the transmission of power is only one more place to loose the amount of energy generated. Solar Turbines at one time had a wood chip fired turbine that could generate electricity and that might be adaptable for mobile applications. Our rail system is reaching the point of saturation, and many of the rail lines that have been abandoned can not be reclaimed. Which means we had better develop the transporter beam and do away with so many other methods of transportation. Beam me up Scotty, there is no intelligent life here!
1. Manufacturer Overview

Location
Year Established
Annual Output Value
Main Markets
Company Certifications
2. Manufacturer Certificates

a) Certification Name
Range
Reference
Validity Period
3. Manufacturer Capability

a)Trade Capacity
Nearest Port
Export Percentage
No.of Employees in Trade Department
Language Spoken:
b)Factory Information
Factory Size:
No. of Production Lines
Contract Manufacturing
Product Price Range
Hot Searches
Related keywords