custom Lithium Ion Batteries Rack mounted household Power Energy Storage Lithium Battery NCQ
Loading Port:

SHANGHAI
Payment Terms:

TT OR LC
Min Order Qty:

10 unit
Supply Capability:

100 unit/month
Inquire Now
Customer Service
OKorder Service Pledge
Quality Product
Order Online Tracking
Timely Delivery
OKorder Financial Service
Credit Rating
Credit Services
Credit Purchasing
---
Add to My Favorites
---
Parameters

Product Model

ES-BOX12

ES-BOX12 PRO

ES-BOX12 PLUS

ES-BOX12 MAX

Product Specification

51.2V 100Ah

51.2V 150Ah

51.2V 200Ah

51.2V 280Ah

Nominal Voltage

51.2V

51.2V

51.2V

51.2V

Nominal Capacity

100Ah

150Ah

202Ah

280Ah

Cell Type

(LFP)

(LFP)

(LFP)

(LFP)

Standard Charge Voltage

58.4V(adjustable)

58.4V(adjustable)

58.4V(adjustable)

58.4V(adjustable)

Max Charge Current

100A

150A

150A

200A

Discharge Cut-off Voltage

40V(adjustable)

40V(adjustable)

40V(adjustable)

40V(adjustable)

Max Discharge Current

100A

150A

150A

200A

Display

LED

Parallel Function

Support 10 Units In Parallel

Support 15 units

In Parallel

Support 15 Units

In Parallel

Support 15Units

In Parallel

Communication interface

RS485、RS232.CAN(Optional)

Cycle Life

≥6000 Cycles (80%DOD)

Charge Temperature Range

0~65℃

Discharge Temperature Range

-20~65C

Dimensions

480*600*15OMM

480*650*18OMM

480*650*225MM

480*650*225MM

Weight

47Kg

80Kg

93Kg

130Kg

Installation Method

Wall Mounted / Stand
Source with confidence
√ Direct from Verified Custom Manufacturer
Order!Order!Order!
CONVENIENT AND BEAUTIFUL ENERGY STORAGE DEVICE, TO ENSURE THAT YOU CAN GET THE LIGHT AT ANY TIME AND PLACE. TO ORDER IT, QUALITY SERVICE, REASONABLE PRICE AND PERFECT AFTER-SALES.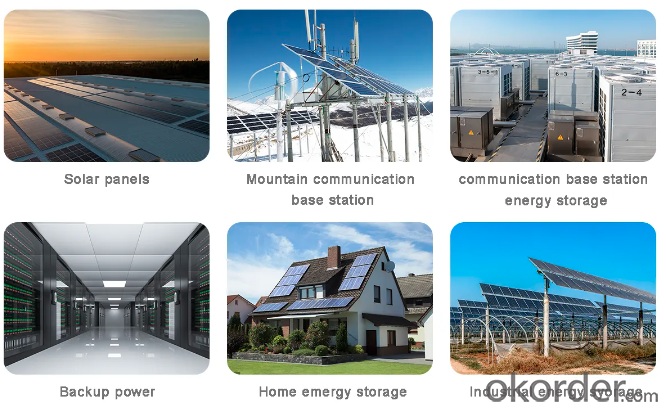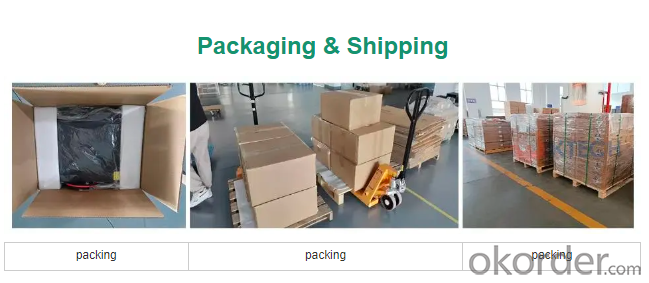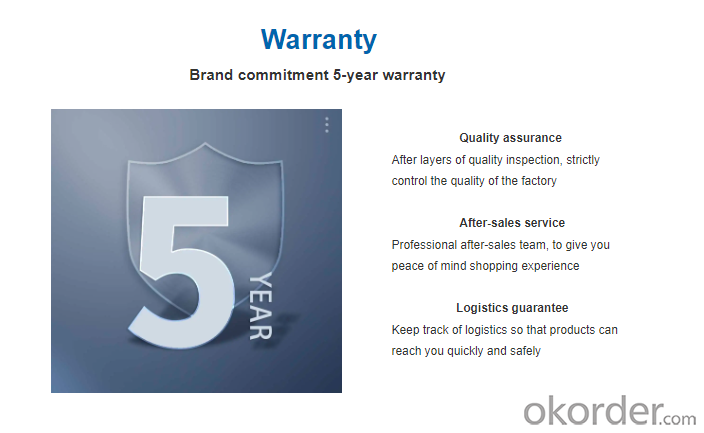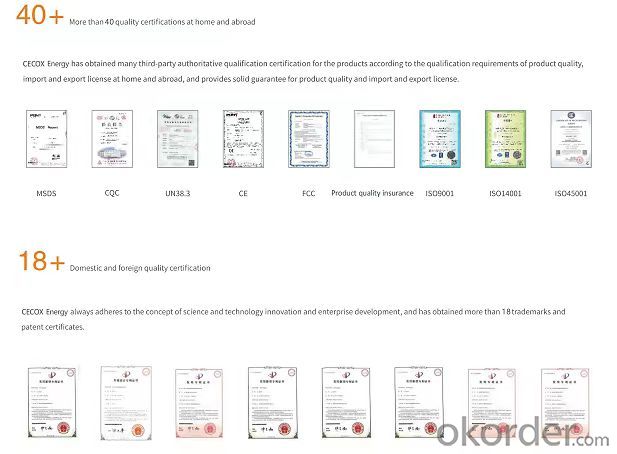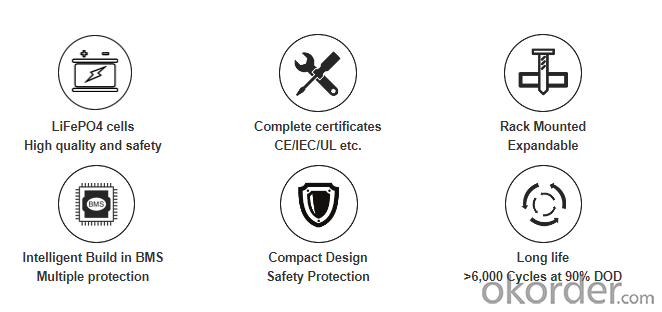 FAQ:
Q1. Can I have a sample order?
A. Yes, welcome sample order to test and check quality.
Q2. How about after-sales service?
A. We will provide you with a 3 years warranty. If there are any problems, please let us know and we will provide you with a positive solution.
Q3. What about the lead time?
A. Sample 5-10 days, mass production time 3-5 weeks depending on order quantity.
Q4. Do you have any MOQ limit?
A. Yes, but low MOQ, 10pcs order is available.
Q5. How do you ship the goods and how long does it take to arrive?
A. We usually ship by DHL, UPS, FedEx or TNT. It usually takes 3-5 days to arrive. Bigger order shipped by air or by sea.
Q6. How to proceed with an order?
A. 1st, please let us know your requirements or application. 2nd, We offer our quotation. 3rd, customer confirms the samples and make a deposit for formal order. 4th, We produce your order.
Q7. Can you print my logo on the product?
A. Yes. Please supply us the artwork before mass production.
Q:I have a Leviton rocker light switch and i want to some how wire it to a battery pack to power a light. Is this possible?

gentle switches are especially person-friendly to swap. Yours in all risk have been given wiped out (some piece of the plastic in all risk broke off interior). rather of calling an electrician, spend approximately $25 to get a house fix e book. I certainly have one and that's supplied in obtainable. you do not ought to do each and every thing your self, however the e book fairly helps to appreciate the easy stuff. So, once you get that e book (or maybe seem up changing gentle switches on the internet), purchase a sparkling swap, save on with all secure practices rules (quantity a million precedence!), turn off the potential from the fuse container, and alter out the swap.
Q:i have a 7.2V Ni-CD AAx6 700mAh RC Battery Pack and was wondering if i bought one with a higher milliwatt would that ruin my mp5 airsoft gun? (just by a little bit)

It depends on your hop-up and your mechbox, if you have like systema grade internals it will be fine but if you have a v1 or v2 mechbox it has the potential possibly to ruin it yes
Q:I have a new electric snowblower and it works well, except plugging in the cord and keeping it straight it a pain. I'm wondering if they make battery packs that you can charge and then hook up to the snow blower (kind of like they have for most weed whackers now). Does anybody know if there's something like this, and where to find it?

Sorry, you get no sympathy hereif you do not want to use cords, then purchase a gasoline snow blower! A battery pack to operate something like a snow blower would weigh a ton and be very expensive! Rethink your position here!
Q:i just recently bought a M15 ( hk33e) both elephant airsoft rifle, a 9.6v battery pack was included. the battery pack itsself says (Ni-MH 2/3A1200mAh 9.6V) the charger says (input:120v 60hz 6.9woutput:9.6V 250Ma)so i havent the slightest idea how long it should be chargedplease help.

it should say somewhere on the package
Q:i have an old laptop with only 1 battery pack in the back. How do i make it work?

looks like your charger as long gone down this happened to my dell for no reason in any rejoice with it stopped charging i theory it became as quickly as as quickly as the battery and purchased a clean one, it became out to be the charger. purely suitable fortune have been given a substitute ment from OKorder for 20 quid purchase it now
Q:I just got a new laptop battery pack for christmas and I'm having issues charging it fully. I put it in my computer and hooked the AC adapter up to my laptop and into an outlet. Usually when the battery is full the light in the front will turn blue but it's been purple for a couple days now that I've had it plugged in. I turned my computer on and unless I have the AC adapter hooked up my laptop wont turn on. The battery indicated on my computer shows 8% full. It's been like this for the two days now. I dont know how to get the battery pack to charge correctly. Are there any setting on my computer or anything special I have to do in order for it to charge the right way? If it helps, on the first day I turned it on it charged up to 6% and showed me how long it would take to fully charge, when I turned it on the second time it was 8% and the time it would take no longer appeared.

Sounds like the pin/blades which connect to the battery in the battery bay could be bent, thus not charging. Else the charging unit needs to be replaced.
Q:I had the camera fully charged, taken a couple of shots and the next time I used it, the change battery pack appeared. When I closed the camera and opened it again, it worked just fine.This has happened every once in a while since then--way before the low battery sign appeared. I've only had this camera for a month so I don't know why it's acting up already.Any answer or suggestion will be greatly appreciated.Thanks! )

it sounds to me that you have a short circuit, I hope that you have a warranty, I just notice that you have had your camera for more then a month! sorry to say that your camera more then a month, that means that the warranty is expired! this repair will cost money out of pocket. sorry for the bad news! Thanks Bob
Q:I am using My Canon 6D to take photography for an event running from 7-12. Will my battery die before this or will I be good with one battery the whole night?

It is the standard and only battery Canon offers for the 5D Mark II. I use it in both the 5DmkII and the 7D. Not much to say other than it works as advertised and won't void your camera's warranty should something go wrong. If you need longer battery life, get the BG-E6 battery grip for the 5DmkII and run two batteries instead of one.
Q:I have an e-bike using a 36 volt-9 amp battery pack.Can I use the same smart charger if I increase the capacity to 48 volts-9 amps?

Would not topic which charger you buy, in the event you let your battery's go absolutely useless you have got ruined them, depending on how your battery's are configured as in six 6 volt battery's in parallel or three 12 volt in parallel you will be in a position to save lots of them, just now not with a standard 36 volt charger, you'd desire a desulfator, and the knowledge to rejuvenate them, unluckily lots of the retailer bought desulfators will simplest do 12 volt, and would assume a 36 volt desulfator would on no account be low cost, so you'll have got to smash them right down to 12 volt banks, and many of the retailer boughts wont do a thoroughly useless battery, so you can ought to give them a surface charge from a common 12 volt charger to get them started, or if you happen to had been fairly handy just build a Bedini SSG charger desulfator, where case with just a little of residence work you could tweak that to do 36 volts, even though just a little time consuming as you are going to need to cycle the battery's once or twice, as in cost discharge them, you can bring them back to higher than new, you probably have a single 36 volt lithium battery and now not a financial institution of gel or sealed lead acid parallel batterys you might be out of luck, as wholly draining a lithium is a demise sentance for it.
Q:How to connect rc LiPo saddle pack batteries? Would you tell me?

You can buy some to test, generally it is banana adapter plug. Lol
1. Manufacturer Overview

Location
Year Established
Annual Output Value
Main Markets
Company Certifications
2. Manufacturer Certificates

a) Certification Name
Range
Reference
Validity Period
3. Manufacturer Capability

a)Trade Capacity
Nearest Port
Export Percentage
No.of Employees in Trade Department
Language Spoken:
b)Factory Information
Factory Size:
No. of Production Lines
Contract Manufacturing
Product Price Range
Hot Searches
Related keywords