Rack Mounted Lifepo4 5KW Lithium Battery 100AH NCQ
Loading Port:

SHANGHAI
Payment Terms:

TT OR LC
Min Order Qty:

10 unit
Supply Capability:

100 unit/month
Inquire Now
Customer Service
OKorder Service Pledge
Quality Product
Order Online Tracking
Timely Delivery
OKorder Financial Service
Credit Rating
Credit Services
Credit Purchasing
---
Add to My Favorites
---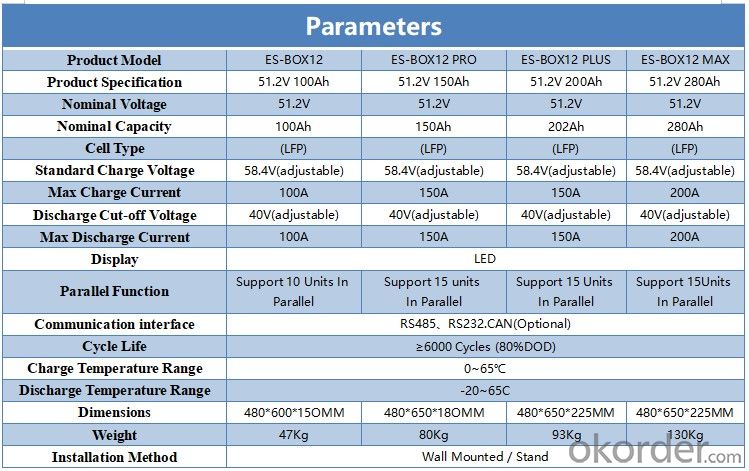 Source with confidence
√ Direct from Verified Custom Manufacturer
Order!Order!Order!
CONVENIENT AND BEAUTIFUL ENERGY STORAGE DEVICE, TO ENSURE THAT YOU CAN GET THE LIGHT AT ANY TIME AND PLACE. TO ORDER IT, QUALITY SERVICE, REASONABLE PRICE AND PERFECT AFTER-SALES.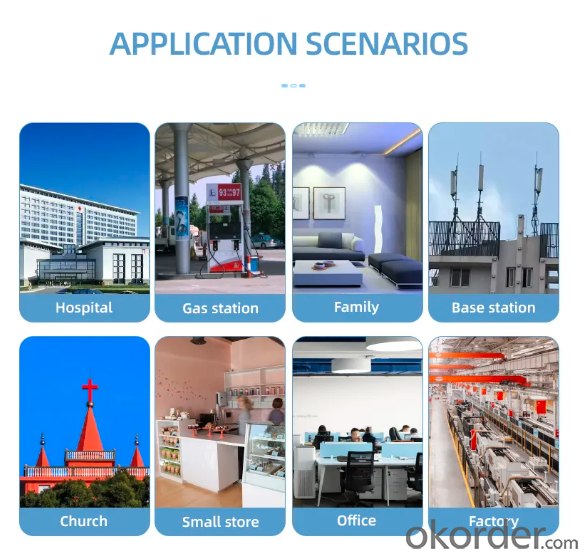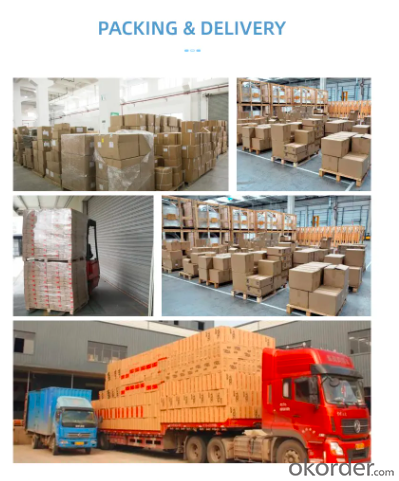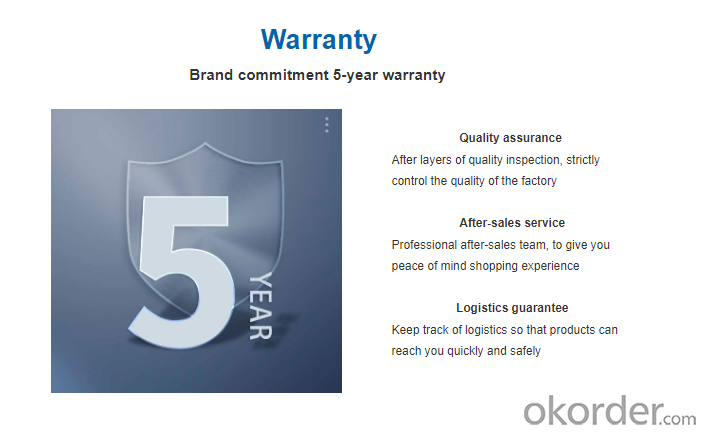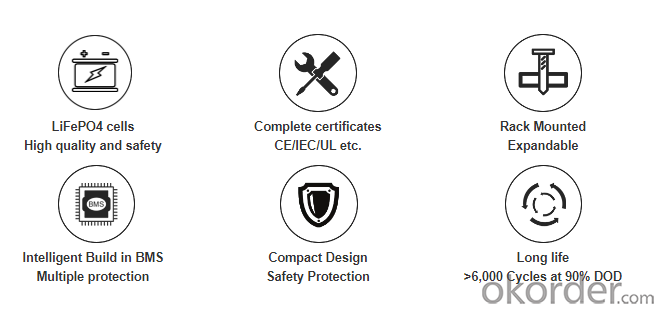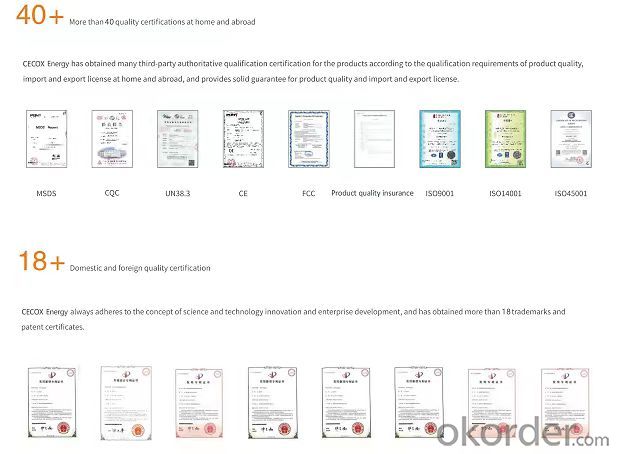 FAQ:
Q1. Can I have a sample order?
A. Yes, welcome sample order to test and check quality.
Q2. How about after-sales service?
A. We will provide you with a 3 years warranty. If there are any problems, please let us know and we will provide you with a positive solution.
Q3. What about the lead time?
A. Sample 5-10 days, mass production time 3-5 weeks depending on order quantity.
Q4. Do you have any MOQ limit?
A. Yes, but low MOQ, 10pcs order is available.
Q5. How do you ship the goods and how long does it take to arrive?
A. We usually ship by DHL, UPS, FedEx or TNT. It usually takes 3-5 days to arrive. Bigger order shipped by air or by sea.
Q6. How to proceed with an order?
A. 1st, please let us know your requirements or application. 2nd, We offer our quotation. 3rd, customer confirms the samples and make a deposit for formal order. 4th, We produce your order.
Q7. Can you print my logo on the product?
A. Yes. Please supply us the artwork before mass production.
Q:I bought an external battery pack recently to charge my phone on the go. My phone's battery has a 1900mAh capacity and the pack has a capacity of 5200mAh, a little over twice the size of my phones battery. However, the battery pack only has enough juice to charge my phone fully once, and then about a quarter full. The pack is advertised to only have enough to charge an iPhone 4's battery twice, which is a 1450mAh battery, so the company didn't falsely advertise. But I want to know why if it's capacity is twice the amount of my phone, it can only charge it fully, once.The pack charges 1amp at 5V. I was thinking maybe some of the power is lost through heat during the transfer? Cause after all no cable or battery is 100% efficient at power transfer/storage, but that seems an awful lot to lose while it's charging. Anybody know what the problem most likely is?

Might be the false advertisement, company's do this all the time, just so they get more purchases and more more unsatisfied customers.
Q:Electric car battery pack capacity 156ah on behalf of several electricity?

A few times is the power, the unit is: kWh KWh, battery capacity is: AH
Q:hey, my xbox 360 batteries in the battery pack dont last long at all. i use duracell batteries an i go through a 20 pack too fast. im going to get a charger that plugs into the top of my controller soon, but im worried if it will charge my duracell batteries or not? if not, what batteries do, an if you dont know can yieu suggest the batterys you use an recharge using the cord charger. thanks

energizer artwork nicely for me, yet I many times purely use some rechargeable batteries, so while the 1st 2 die, i've got been given the 2nd 2, and then i will permit those can charge collectively as i exploit the sparkling ones. in basic terms a thought
Q:Can you make your wireless controller a wired controller by just using the charger cord without the battery pack? Do you recommend it?

Xbox Play And Charge Kit
Q:I have Rock Band drums that take 3 AA batteries and I don't want to waste batteries. Is there a way to make something that plugs into the wall and connects to the battery sockets (1.5 volt)?

I assume there's no external power connector on your drums (bad design in my opinion). There are some products in the market that do what you say, but they are specially made for specific devices such as professional flashes and cameras. The problem is that each battery compartment is different, and you also have a problem with the door. I think you're way better off by getting a good set of rechargeable batteries and a wall charger. Buy brand (Energizer, Sanyo, etc), you'll save money in the long run.
Q:I am trying to build my own battery pack to fit my needs for me and my robot. And I was wondering if their are any good tutorials, books or websites out their on this topic. Thank you.

It depends on the required voltage and power needs. Different batteries have different voltages (difference of potential between the + and - terminals) and Amp-hour (total potential hours of operation at one Amp of current) ratings. If you need a power source that isn't currently available for sale, try stringing together many of the same type of battery (same voltage and Amp-hour rating), connected in series. If this is a store-bought robot, I have to assume it came with a battery pack, probably a series of rechargeable AAs in a heat-shrunk package. If you made the robot yourself, you need to know the required voltages for each of its subcomponents and may have to have multiple power supplies. Or just find the nearest Radio Shack.
Q:Will ups battery backup time how to count?

Battery capacity * Number of battery blocks * 12 * 0.8 / total power = backup time.
Q:I bought a black rechargable battery pack and the only way it will charge is with play and charge but my other 2 battery packs thats are white will charge just fine.

because if they're the same as mine then they're a different brand and a different kind so they won't charge. They should of come with a charge station.
Q:I have a Canon PowerShot camera. It does take batteries, it takes those square battery pack things. Do those things need to be replaced a lot? I've had mine for less than a year but, I take tons of pics and my battery won't work now even after I charge it--How often do they need to be changed?

Your digicam makes use of an Li-ion battery and that they are able to final for no less than ten years. Mine have after all. you're able to desire to deal which includes your batteries wisely. on no account enable them to take a seat down completely discharged, this might do extra injury than the different element you're able to desire to do The nighttime beforehand you opt for to apply the digicam, placed the battery in its charger and enable it fee in one day there may be yet another concern and Canon can help you with it. 800.ok-CANON
Q:I drive a 2000 Lexus LS400 I was told a sedan consumes less amps than a SUV or pick up

There's okorder
1. Manufacturer Overview

Location
Year Established
Annual Output Value
Main Markets
Company Certifications
2. Manufacturer Certificates

a) Certification Name
Range
Reference
Validity Period
3. Manufacturer Capability

a)Trade Capacity
Nearest Port
Export Percentage
No.of Employees in Trade Department
Language Spoken:
b)Factory Information
Factory Size:
No. of Production Lines
Contract Manufacturing
Product Price Range
Hot Searches
Related keywords