Highest quality for Portland cement of TYPE IL
Loading Port:

China main port
Payment Terms:

TT OR LC
Min Order Qty:

100 m.t.
Supply Capability:

500000 m.t./month
OKorder Service Pledge
Quality Product
Order Online Tracking
Timely Delivery
OKorder Financial Service
Credit Rating
Credit Services
Credit Purchasing
---
Add to My Favorites
---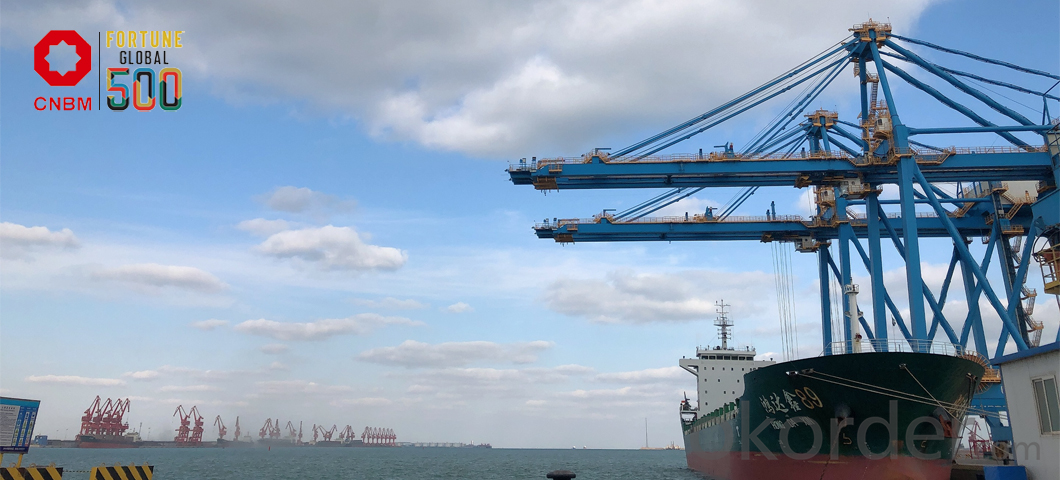 PORTLAND CEMENT

Portland cement is the most common type of cement in general use around the world, used as a basic ingredient of concrete, mortar, stucco, and most non-specialty grout.
It is a fine powder produced by heating materials in a kiln to form what is called clinker, grinding the clinker, and adding small amounts of other materials.
Several types of Portland cement are available with the most common being called ordinary Portland cement (OPC) which is grey in color, but a white Portland cement is also available.
Application

CNBM Cement can be used for all types of architectural or structural concrete construction. Such application as pre-cast panels and systems, cast-in-place, masonry units, tilt-up panel systems, roofing tiles, terrazzo floors, highway median barriers, tile grout, swimming pools, stucco, culture stone,colored masonry products, cement paints and coatings, and ornamental precast concrete items.
CNBM INTERNATIONAL CORPORATION (short for the Company) is a subsidiary of China National Building Material Group Co., Ltd. (short of CNBM Group). China National Building Material Group is a state owned enterprise under directly management of the State-owned Assets Supervision and Administration Commission of the State Council, and ranked 187 in the world's top 500 in 2019. China National Building Materials Group is the world's largest comprehensive building materials industry group, the world's leading new material developer and comprehensive service provider, and has the strongest scientific research strength in the field of building materials and non-metal new materials. CNBM INTERNATIONAL CORPORATION is a brand-new platform built by China National Building Materials Group that focuses on non-metallic materials trading.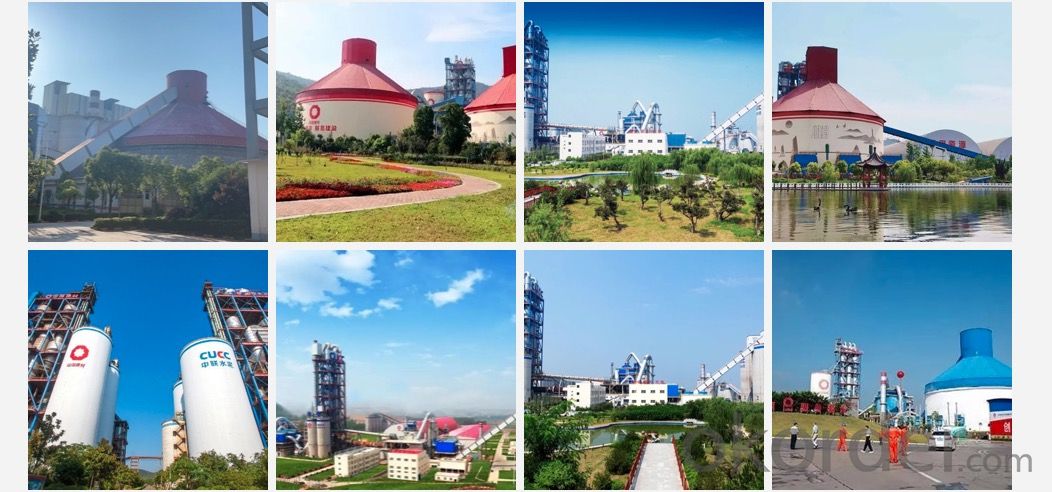 Q:Are you a trading company or manufacturer?
A:CNBM is a large-scale central governmental industrial group with its own manufacturing sector, research and development sector, trading sector and logistics sector.
Q:I have some special requirement about specifications.
A:We have a well-rounded product range, which endows us with the capability of applying many special specifications. Please feel free to contact us with yours.
Q:Do you accept OEM service?
A:Yes, we do.
Q:What is your delivery time?
A:It depends on the size/complexity of your order and our own production schedule. Usually we provide a faster delivery than the industry's average.
Q:What is the payment term?
A:TT and LC are both Okay.
Q:Can I have my own logo on the product?
A:Sure, we can apply your own logo on the products according to your drawings.
Q:I have a crown that keeps coming loose and the dental cement does not seem to keep it attached. My husband seems to think I should try to super glue it back on. I think he is sniffing the super glue. What do you think?

Please do not use superglue to restore anything that goes into your mouth guys....Dentists use a specially formulated dental cement which is made to be bio compatible with the human body. Im assuming your crown is a permanent one and if so you need to go back to the dentist and he needs to examine the issue of why the crown is not staying cemented correctly. If it is a temporary crown then I can see why it is coming loose, the cement used for temp crowns must not be too adhesive that it cannot be removed hence the reasons they can come off.
Q:I have some cement cracks and i was wondering how to fix it. any sugsetions?

Cracks oftentimes do no longer restoration unquestionably or efficiently. the main suitable you may commonly do is seal them with caulk made for the activity (see your interior reach ironmongery shop). you may attempt to possibly escalate the cracks to a million extensive and prepare an epoxy bonding agent and a competent non-decrease grout to the crack to fill them in. however the main suitable ingredient to do to repair severe cracks is to jackhammer out the undesirable part of concrete, make optimistic the backside is compacted decrease than the section, and re-pour the concrete.
Q:How is cement used to make concrete?What are the principle types of concrete and how are they made?

We added sand, rock and water to cement to make a boat ramp, diving board platform, a seawall secured with pilings that went across two lots that included a patio and boat dock. We used different concrete mixtures since the seawall was poured in a form with reinforced steel that was in the water. The cement was poured through a large plastic tube. The pilings also had a plastic tube which we had water running through to help get them into the ground. And on one the learning channels I remember that the Autobahns has held up better than our roads because it had a deeper foundation, I believe it was 2 inches deeper. I imagine that there are different mixtures for concrete depending on the purpose it is for and the weather. This is from 45 years ago memories, so check it out.
Q:I need to semi-permanently hang items on a cement wall. What is the best way to go about doing so?

Hook and loop (velcro) tape. Glue one side to your item, and one side to the cement....larger pictures will need tape around all four edges to be secure, but it does work - I've done it before. Hope this helps. Good luck!
Q:I need a 20 ft by 16 ft concrete pad for a pavilion. Should I use a concrete truck or quikrete? Costs are a factor.

This Site Might Help You. RE: Cement truck or quikrete? I need a 20 ft by 16 ft concrete pad for a pavilion. Should I use a concrete truck or quikrete? Costs are a factor.
Q:There is no mosaics cement in our country..... Advice me please

(A)For outdoor work the ideal adhesive to use is cement based. Either a cement based tile adhesive or a sand and cement mix. Of course the tile adhesive MUST be both water-proof and frost-proof. Cement base adhesives can be bought in bags from 2kg up to 22kg. They must be mixed to a firm consistency and applied to a dry surface. Your mosaic tiles are then pressed into the mortar to give a good contact. Work with a small amount at a time as you will normally have about 20 minutes working times with each batch. To help improve the flexibility and adhesive properties of the mortar add a plasticizer or polymer additive to the mix one part additive to two parts water. This is the preferred mix if you are making a mosaic for a predominantly wet location. Add this to the cement until the required consistency is reach. If using sand and cement mix use the ratio 3 or 4 parts fine sand to 1 part Portland cement. Mix thoroughly and add water. Mix to the required consistency. It is advisable to wear gloves whenever you are dealing with cement based products. To improve the adhesive and strength properties of the mortar, the setting time should ideally be long and slow. So if you can cover each days work with a polythene sheet to protect the work and help the setting.
Q:So I got my spacers and brackets put on at the orthodontist next week they're putting in the wires and finishing all that. They put cement on 2 bottom molars so my brackets wont break and come intact. I cannot eat and I'm in pain. Will they remove this cement when I go get my wire put in? The cement doesnt let me eat and its not even. Should I tell my ortho, that its completely uncomfortable and painful? Please I need answers! Lol.

Chill! The first few days hurt like crazy. But after that your teeth get used to that. Sometimes the cement wears off as you eat.
Q:(in pounds)

I think there needs to be more data. For example, how much volume does one pound of cement fill....or something like that in order to complete the equation.
Q:make a backsplash i have some molds at 6''x6'' and i want to make a backsplash with cement in my kitchen will the cement tiles work if i seal them or can you tell me a site to look up so info.

They will work and there's many patterns and colors you can add too. You'll have to use a good construction adhesive on the backside to glue them in place on the wall but I'm not sure which one right now. You can butt them together along the wall or leave a gap for some tile grout to add later (tile grout comes in different colors too). Be sure to use a ready to use (ready-mix) cement mix (it has the sand in it already you only need to add water) and not a concrete mix (concrete has stones in it), some of the DIY projects do use concrete for patio stones or stepping stones but for wall tiles you only need to use a ready to use cement. There are many other sites out there too, just do a Google search for making cement tiles.
Q:I am buying a home and would like to 'dress up' the back patio area, but don't want to spend a fortune on tile for outdoors...was thinking about staining the front porch and back patio...but I don't know what this would entail...any help? THANKS!

Instead of stain look into surface coats. White Cap is a high end contractor supply store and they have some excellent products.
1. Manufacturer Overview

Location
Year Established
Annual Output Value
Main Markets
Company Certifications
2. Manufacturer Certificates

a) Certification Name
Range
Reference
Validity Period
3. Manufacturer Capability

a)Trade Capacity
Nearest Port
Export Percentage
No.of Employees in Trade Department
Language Spoken:
b)Factory Information
Factory Size:
No. of Production Lines
Contract Manufacturing
Product Price Range