Highest quality for Portland cement TYPE I/II
Loading Port:

China main port
Payment Terms:

TT OR LC
Min Order Qty:

100 m.t.
Supply Capability:

500000 m.t./month
OKorder Service Pledge
Quality Product
Order Online Tracking
Timely Delivery
OKorder Financial Service
Credit Rating
Credit Services
Credit Purchasing
---
Add to My Favorites
---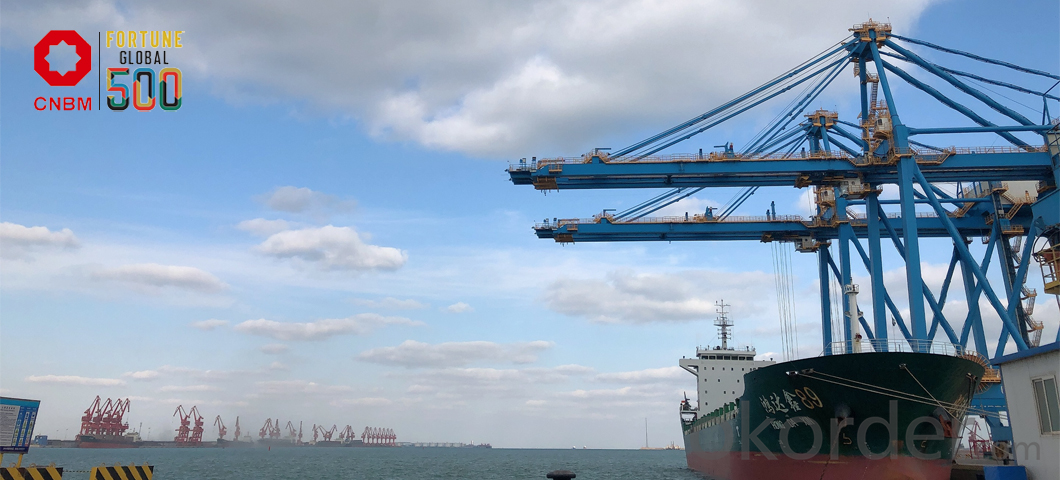 PORTLAND CEMENT

Portland cement is the most common type of cement in general use around the world, used as a basic ingredient of concrete, mortar, stucco, and most non-specialty grout.
It is a fine powder produced by heating materials in a kiln to form what is called clinker, grinding the clinker, and adding small amounts of other materials.
Several types of Portland cement are available with the most common being called ordinary Portland cement (OPC) which is grey in color, but a white Portland cement is also available.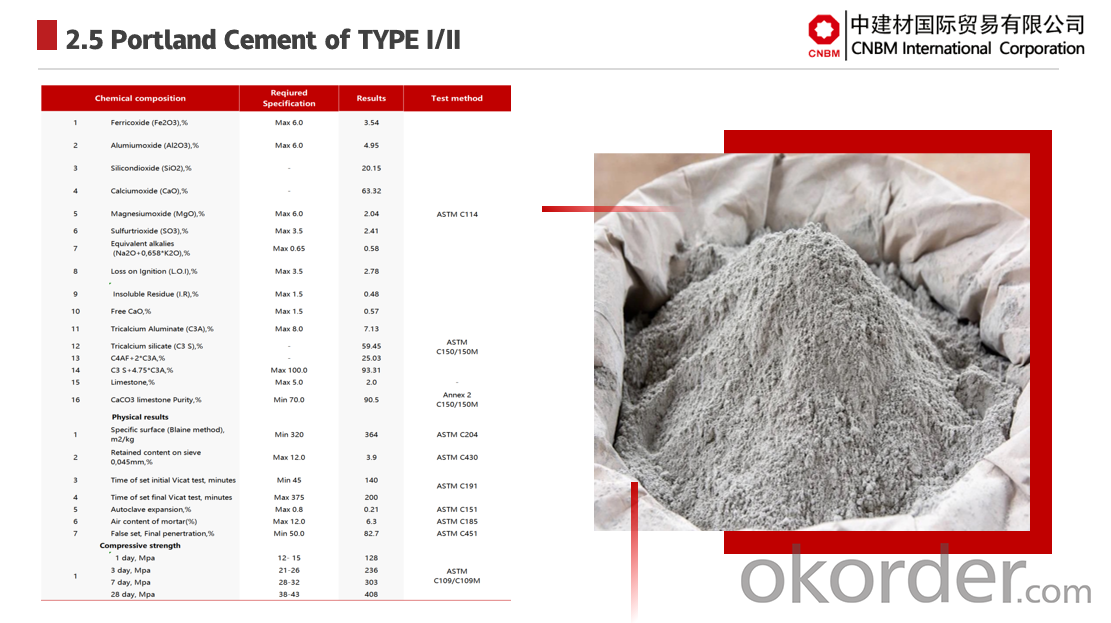 Application

CNBM Cement can be used for all types of architectural or structural concrete construction. Such application as pre-cast panels and systems, cast-in-place, masonry units, tilt-up panel systems, roofing tiles, terrazzo floors, highway median barriers, tile grout, swimming pools, stucco, culture stone,colored masonry products, cement paints and coatings, and ornamental precast concrete items.
CNBM INTERNATIONAL CORPORATION (short for the Company) is a subsidiary of China National Building Material Group Co., Ltd. (short of CNBM Group). China National Building Material Group is a state owned enterprise under directly management of the State-owned Assets Supervision and Administration Commission of the State Council, and ranked 187 in the world's top 500 in 2019. China National Building Materials Group is the world's largest comprehensive building materials industry group, the world's leading new material developer and comprehensive service provider, and has the strongest scientific research strength in the field of building materials and non-metal new materials. CNBM INTERNATIONAL CORPORATION is a brand-new platform built by China National Building Materials Group that focuses on non-metallic materials trading.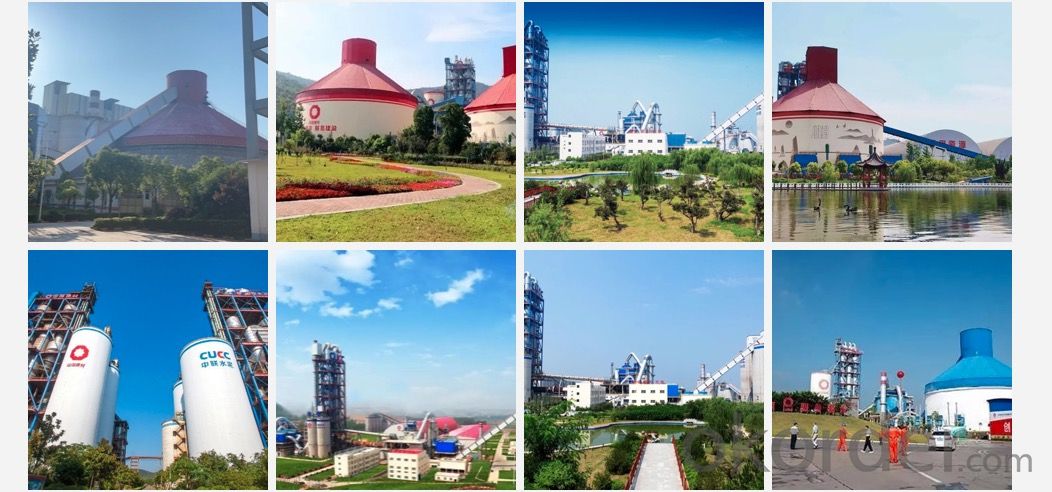 Q:Are you a trading company or manufacturer?
A:CNBM is a large-scale central governmental industrial group with its own manufacturing sector, research and development sector, trading sector and logistics sector.
Q:I have some special requirement about specifications.
A:We have a well-rounded product range, which endows us with the capability of applying many special specifications. Please feel free to contact us with yours.
Q:Do you accept OEM service?
A:Yes, we do.
Q:What is your delivery time?
A:It depends on the size/complexity of your order and our own production schedule. Usually we provide a faster delivery than the industry's average.
Q:What is the payment term?
A:TT and LC are both Okay.
Q:Can I have my own logo on the product?
A:Sure, we can apply your own logo on the products according to your drawings.
Q:do i have to put any thing down on the painted floor FIRST?

if the floor is concrete then apply thin set ( this is not cement applied thinly) with a notched trowel. back butter the tile and drop in in. you can't install ceramic or stone directly to wood or plywood. even painted. you could use wonder board or hardie backer applied first, but I've had this stuff fail before. old skool way for wood get expanded steel mesh ( wire lath ) and put it on floor and nail or staple it to the floor. IT IS SHARP so wear gloves. you don't need to get it real neat and a gap uf a few inches is ok as long as that's not a grout line. then apply a good quality polymerized setting mortar, right hrough the mesh, such as versabond. you don't need additives just water.. you could also use flexbond if you want a little extra quality. when the floor sets up you have a very durable monolithic piece on the floor. I have been doing floors this way for years and I have never had a failure. I've even used it in applications where the deflection of the floor over it's span has exceeded the amount allowed. no failure and that's my ex, you gotta know that she would let me know. been 10 years if you don't get it right or skip the underlay or use mastic the floor will fail.. as noted by the grout coming out. the only cure for this is rip it out and start over.
Q:we are interesting in using larger travertine tile

most tile is put down on cement so your alright there. go to your hardware store and thy will fix you up but you need a mortar that is good for out side like what you would use for a shower don't for get to put a sealer on it or all your hard work will be for nothing
Q:What actually happens to make it set

Wait a really long time
Q:Im trying to level my floor with self levelling cement. I know its supposed to be runny but i may have put too much water on it. Unfortunately i already dumped it on the floor. Will it eventually dry up.

maybe. at best you will probably have a solid concrete layer with a layer of water over it. the concrete will not be smooth. you may be able to sop up the excess water and smooth the concrete before it cures.
Q:I need to semi-permanently hang items on a cement wall. What is the best way to go about doing so?

Hook and loop (velcro) tape. Glue one side to your item, and one side to the cement....larger pictures will need tape around all four edges to be secure, but it does work - I've done it before. Hope this helps. Good luck!
Q:what would happen if someone where you flush cement down the toilet? And should I do it?

What do you even mean? YOU ARE NOT SPEAKING IN COMPLETE SENTENCES.
Q:quot;What date was cement made?

1.Cement is made by heating powdered limestone and clay. 2.It is used in mortar and concrete - mortar is used to join bricks together and is made by mixing cement with sand and water - concrete is made by mixing cement with sand, water and aggregate (crushed rock) 3.it sets and hardens quickly so building is faster. 4. Portland cement mortar was invented in 1794 and patented in 1824. It gained in popularity over lime mortar by the latter part of the 19th century and by 1930 has all but replaced lime mortar for new construction. Lime mortar was first used in Mesopotamia and was made by heating up limestone to drive out the water, then grinding it to a powder, which had sand added to it for greater strength. To use it, water was mixed to it to form a paste which slowly hardens. It was used in the Pyramids.
Q:What type of cement should I use what is waterproof? and What type of glue should I use?

Check out Fosters Smith aquarium catalog. There are special glues used for marine application. I don't think the the foam or cement will work. The fish will want to eat the foam and you will have to use a special type of cement that is non toxic. Try creating a rock wall with the marine glue. In addition you can make an interesting back drop that is placed behind the glass. Remember what ever you place in the tank will have to be removable so you can clean it. Fish dirt will collect in those areas with no filtration or current.
Q:what is the best kind of cement for filling cracks in foundations?

Epoxy
Q:i'm deciding on either white cement 4s 2012, or stealth 3s. i already have military blues but im starting not to like them, however i am not selling them. I reallydnt want another pair of 4s but the white cements are probably one of my favorite jordans. Which should i get?

I love the white cement 4s. They are very clean and good looking and can match with alot of stuff and cant really be hated on. The Stealh 3's are also pretty nice but thats more for workouts and in the gym shoes. Go with the White Cements.
1. Manufacturer Overview

Location
Year Established
Annual Output Value
Main Markets
Company Certifications
2. Manufacturer Certificates

a) Certification Name
Range
Reference
Validity Period
3. Manufacturer Capability

a)Trade Capacity
Nearest Port
Export Percentage
No.of Employees in Trade Department
Language Spoken:
b)Factory Information
Factory Size:
No. of Production Lines
Contract Manufacturing
Product Price Range