Remote Arming/Disarming Car Alarm 1887 with Automatic Door Lock/Unlock
Loading Port:

China Main Port
Payment Terms:

TT or LC
Min Order Qty:

100 SETS set
Supply Capability:

10000/MONTH set/month
Inquire Now
Customer Service
OKorder Service Pledge
Quality Product
Order Online Tracking
Timely Delivery
OKorder Financial Service
Credit Rating
Credit Services
Credit Purchasing
---
Add to My Favorites
---
SPECIFICATION OF CAR ALARM 1887
●Remote arming/disarming
●Silent arming
●Panic/car finder
●Auto rearming
●Auto arming
●Lock/unlock when auto arming(selectable by jumper)
●Closing door reminder when arming
●Door unclosed warning while drive
●Door lock/unlock with remote
●Power/vacuum type central door lock (selectable by jumper)
●Automatic door lock/unlock
●Remote trunk release(+)
●Siren chirp
●Parking lamp output
●Door trigger(+/-)
●ACC trigger
●Hood trigger(-)
●Ultrasonic/shock sensor ports
●Remote sensor bypass
●Power window(-)
●Temporary chirp disable
●Led status indicator
●Intrusion memory and notice
●Zone violated identification
●Three independent triggering zone with memory
●Power interrupted memory
●Anti-hijacking
●Ignition/start disable
●Emergency override
●Anti-false alarm
●Code learning
●Valet mode
●2nd Stage unlock
●Dome light output(-)
●shock sensor inside
●Car horn/Electronic siren selectable
●Door sensor auto-deactivate
lTechincal parameters:
lVoltage:12V +/-3V
lCurrent:≤ 20MA
lFrequency:315MHz~433.92MHz
lSiren:105 to 125dB
PICTURE OF OUR WORKSHOP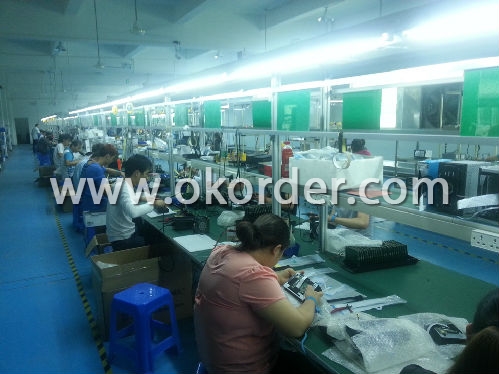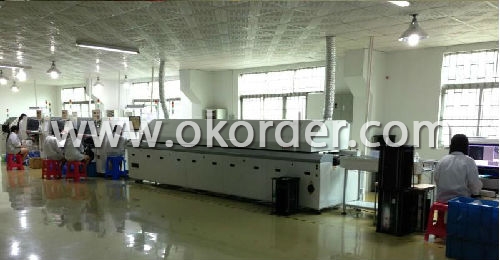 Q:My car alarm keeps going off. I know no one is trying to get in it.I sat there and watched it go off on its own. But it keeps going off. I'll push the button on the clicker to shut it off then 20 minutes or so later it goes off again. The other night I did this for about 3 hours then decided just to leave the thing unlocked. I replaced the batteries in the clickers, and it did it again. Can anyone help please???

RE: How do I placed wiring with the aid of a stud from an electric powered outlet to a sparkling gentle fixture? I've drilled a hollow indoors the wall the region i'm setting up a sparkling gentle fixture, and pulled out the wiring from the outlet decrease than, yet there's a stud between the wiring and the present day hollow. What's the least complicated thank you to furnish the cord to the present day area? I don't have get good of get admission to to to the wall in front of.
Q:3 weeks ago I installed a car alarm for my car. it worked without issues. only lately while driving, the doors lock automatically without any order also on other times the alarm siren triggers as if I stole the car (this happens while I am driving) then I have to stop the alarm using the remote control. what should I do? I took it back to the mechanic but he doesn't have any idea about what is going on

most mechanics scheme a lot of the work they do and often don't know anything intelligent about cars. Be careful which one you choose. sounds like a wiring mistake which would be very hard to catch unless you really knew a lot about cars.
Q:we lost the fob for this car and the alarm goes off when you open the door with the key. can it be disabled?

Try this first! Open the hood, and look between the radiator and A/C condenser (mounted in front of radiator) and check the front of the condenser, too. Make sure there's no leaves or other stuff crammed in there blocking the air flow, clean out anything that's in there. It's free and easy, and is often overlooked. If that's all good, or you clean it and it continues overheating, then check to make sure one of the radiator fans is turning on. It should come on when it reaches a certain temperature. If it doesn't come on, it could be a coolant temperature sensor/switch, relay, or the fan motor itself gone bad. May need to take it to your mechanic to have them check which is causing the problem if you don't know how to. If the fan comes on like it should, then go ahead and replace the thermostat if it hasn't been changed recently, it's fairly cheap and easy to do. If it still overheats after that, then it is something blocking the flow internally. First thing to try then is flushing out the system. If that doesn't work, it might need a radiator, or other work. Again, might consider taking it somewhere to have it checked out instead of throwing parts at it if you get this far.
Q:Ford Ranger XLT 2004

Move. But seriously, there are so many different types of car alarms, and labor prices vary a lot around the country it's real hard to say. I would think you could get it done for $200-300 dollars.
Q:what kind of stores carry car alarms i need stores in westminster md

Auto supply Wal mart I had a club on the steering wheel my wasn't touched 2 others with alarms got broken into
Q:ok i have th clifford alarm in stalled to my car with remote starti have some rims on it, but i have heard that their are alarm for your shocks/ springs or somethingI'm wondering whats the actual name for itthe alarm is something like, if someone was to jack up your car the alarm would go offseniors for your shocks : basicallyi knoe clifford is a good alarm but i dont knoe if it triggers the shock if someone was tryna lift my car up or to steal my rims.pleaze help

Ive had a Clifford Concept 500 on my 4X4 for 6 years now without a break in, despite several aborted attempts. If you get one fitted by an authorised dealer you have a life time, unconditional warranty. Just google blackjax!!!!!
Q:Basically I cant see the car from my apartment window, I'm a big guy, but I worry about confronting a potential thief, What would you do.There is no way I could accidentally set it off from inside the apartment.My parking lot is barely lit and it's 2am.

Your shake sensor is too sensitive - it's going off anytime some sound causes it to vibrate. Adjust it for lower sensitivity, WAY lower, then if it goes off, investigate - something will really be happening.
Q:I'm looking for a 2-way car alarm that provides top-of-the-line security and a long range for the pager feature. Which would you recommend and why?Thanks!

Look at the Viper alarm systems but remember that the longer the distance the more likely the vehicle will be gone when you get there so if you want to keep your vehicle then I would say look into the LoJack, best on the market
Q:OK. My car alarm keeps going off no matter what i do. My remote seems to work, because the little light shows when i push unlock. Even when i put my key in the door and unlock it that way the alarm still goes off. I also looked under the steering wheel and there is no switch to turn iti off.What should I do? the alarm is called K-9 anti theft system and the car is a honda.

Smash your remote with a rock.
Q:I would rather do it myself, even if it takes me hours. Is it pretty easy by just hooking everything together or is there other work required?

steal one from a Chevy Geo tracker they are definitely the best in quality and they are a perfect fit. your welcome pal!
With a dedicated team of experienced staff and proficient R&D engineers, we manufacture cost-effective and innovative auto accessories. Our product lines include one way car alarm system, tow way car alarm system, GSM car alarm system, motorcycle alarm system, central locking system, keyless entry, auto immobilizer, remote control duplicator, power window kit, power window control module, ultrasonic sensor, microwave sensor, shock sensor, glass break sensor, and pin switch.
1. Manufacturer Overview

Location
Guangdong,China
Year Established
2003
Annual Output Value
Main Markets
Company Certifications
2. Manufacturer Certificates

a) Certification Name
Range
Reference
Validity Period
3. Manufacturer Capability

a)Trade Capacity
Nearest Port
Export Percentage
No.of Employees in Trade Department
Language Spoken:
b)Factory Information
Factory Size:
No. of Production Lines
Contract Manufacturing
Product Price Range