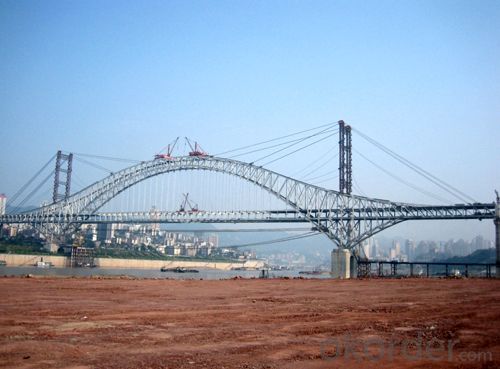 Detailed Product Description
| | |
| --- | --- |
| Model Number | B |
| Material | Metal |
| Drawing for design | According to your requirement.We can quote according to your drawing. |
| Surface Treatment | Hot galvanized,painted,powder coated |
Packing Details
a)Steel strip.
b)According to the customers' requirement
Payments and Shipping Terms
| | |
| --- | --- |
| MOQ | 25 Ton |
| Supply Ability | 100 ton/Month |
| Payment Term | a)L/C b)T/T |
| FOB Shanghai Price | USD1000-1200/Ton |
Check Below for more imformation on placing an order
1.

Inquiry-Professional quotation.
2.

Confirm the price, lead time, payment term etc.
3.

Our

sales send the Proforma Invoice.
4.
Customer make the payment for deposit and send us Bank receipt

.
5.We will arrange the production & inform the estimated time.
6. Middle Production:send photos to show the production line which you can see your products in .
Confirm the estimated delivery time again.
7. End Production:Mass production products photos will send to you for approval.
You can also arrange the third party Inspection.
8. Clients make payment for balance and we Ship the goods .Also can accept payment term-Balance against B/L Copy Or L/C payment Term. Inform the tracking number and check the
status for clients.
9. Order can be say "finish" when you receive the goods and satisfy with them .
10. Feedback to us about Quality , Service, Market Feedback & Suggestion. And we will do
better.
Q:

Steel agricultural buildings are typically constructed using a combination of prefabricated steel components and traditional construction methods. The process involves erecting a steel frame made of beams and columns, which are bolted or welded together. The frame is then covered with steel sheets or panels that provide the exterior walls and roof. This construction method allows for quick assembly and durability, making it a popular choice for agricultural structures.
Q:

When designing steel structures for agricultural buildings, several considerations need to be taken into account. Firstly, the load-bearing capacity of the structure should be carefully calculated to accommodate the weight of agricultural machinery, equipment, and stored produce. Additionally, the design should incorporate proper ventilation and natural lighting to create an optimal environment for livestock or crops. The building should also be designed to withstand the specific weather conditions of the agricultural area, including wind, snow, and seismic loads. Furthermore, the layout should allow for efficient access and movement of equipment, while considering future expansion or modifications. Lastly, cost-effectiveness and ease of construction and maintenance should be considered to ensure the longevity and practicality of the steel structure in agricultural operations.
Q:

Steel structures are highly durable against wear and tear. Due to their inherent strength and resistance to corrosion, steel structures can withstand harsh environmental conditions, including extreme temperatures, moisture, and seismic activities. Additionally, steel's flexibility allows it to absorb and distribute stress evenly, reducing the risk of structural damage over time. This makes steel structures a reliable and long-lasting choice for various applications, such as bridges, buildings, and industrial facilities.
Q:What is the difference between rigid connection and hinge in steel structure?. Are all high strength bolts connected just now?

The difference between the rigid connection and the hinge is whether the support passes the bending moment. Rigid transfer moment, hinge not transfer moment. Simply supported is hinged, solid support is rigid. High strength bolts are mainly used for shearing, and whether they are connected directly or not.
Q:

There are several advantages of using steel structures in the automotive manufacturing industry. Firstly, steel is known for its exceptional strength and durability, making it ideal for constructing vehicles that need to withstand harsh conditions and impacts. Secondly, steel structures offer excellent protection to passengers as they provide a rigid and stable framework, ensuring safety during accidents. Additionally, steel is relatively lightweight compared to other materials, which helps improve fuel efficiency and overall vehicle performance. Lastly, steel is readily available and cost-effective, allowing manufacturers to produce vehicles at a more affordable price while maintaining high quality and safety standards.
Q:

Steel windows are fabricated by cutting and shaping steel frames according to the desired specifications. The frames are then welded together to create the desired window size and shape. Glass panes are then installed into the frames using specialized gaskets or silicone sealants. During installation, the steel window frames are securely anchored to the surrounding structure using screws or bolts. Proper insulation and weatherproofing measures are also applied to ensure energy efficiency and durability.
Q:

There are several different types of steel curtain wall systems, including stick-built, unitized, and hybrid systems. Stick-built systems involve assembling individual components on-site, while unitized systems consist of pre-assembled panels that are installed as a single unit. Hybrid systems combine steel framing with other materials, such as glass or aluminum, to create a customized aesthetic and performance.
Q:

Steel structures are commonly used in the construction of warehouses and storage facilities due to their strength, durability, and cost-effectiveness. Steel frames provide the necessary support for large open spaces, allowing for efficient storage and easy movement of goods. Additionally, steel structures can be easily customized and expanded, accommodating the changing needs of the facility. Overall, steel structures offer a reliable and flexible solution for constructing warehouses and storage facilities.
Q:

There are several types of steel canopies and awnings available, including fixed awnings, retractable awnings, cantilevered awnings, and freestanding canopies. Each type offers unique features and benefits, catering to different preferences and requirements.
Q:

Steel structures are commonly used in the construction of educational campuses due to their strength and durability. They provide structural support for buildings such as classrooms, laboratories, and gymnasiums, ensuring the safety and longevity of the campus. Steel is also flexible in design, allowing for large open spaces and expansive windows, creating a conducive learning environment. Additionally, steel structures are efficient to construct, reducing construction time and costs, making them a popular choice for educational projects.
1. Manufacturer Overview

Location
Year Established
Annual Output Value
Main Markets
Company Certifications
2. Manufacturer Certificates

a) Certification Name
Range
Reference
Validity Period
3. Manufacturer Capability

a)Trade Capacity
Nearest Port
Export Percentage
No.of Employees in Trade Department
Language Spoken:
b)Factory Information
Factory Size:
No. of Production Lines
Contract Manufacturing
Product Price Range