High-pressure Laminate for Decorative of High Quality
Loading Port:

China main port
Payment Terms:

TT OR LC
Min Order Qty:

1000 m²
Supply Capability:

500000 m²/month
Inquire Now
Customer Service
OKorder Service Pledge
Quality Product
Order Online Tracking
Timely Delivery
OKorder Financial Service
Credit Rating
Credit Services
Credit Purchasing
---
Add to My Favorites
---
1.Description :
Fireproof board, fireproofing veneer) also known as fireproof board, formerly known as layer is a thermosetting resin impregnated paper, high pressure decorative veneer, English abbreviation for HPL, surface decoration with refractory building materials a, rich surface color, decorative pattern and special and convenient processing. It is widely used in interior decoration on the surface of the material
HPL are high quality decoration material , which are widely applied to furniture,kitchen cabinet,cupboard, countertop, window, door skin, wall lining, partition, ship lining ,ceiling, lift lining, shop fitting,shelving, etc .
Fireproof board / refractory plate is base paper after melamine resin and phenolic resin processing, main physical properties is unfolded by the characteristics of the resins. After the melamine resin thermosetting moulding have luster good, good transparency, high surface hardness, wear-resisting, withstand high temperatures, impact resistance, surface pores small is not easy to be contaminated, chemical resistance, water resistance, resistance to solvent, flame resistance and other excellent performance, mechanical strength, electrical insulation, resistance to arc good and is not easy to aging. Phenolic resin thermoset molding after heat and hard performance. Two kinds of resin combination, fireproof board / refractory plate contains both the performance.
2.Feature :
1) Finishied via impregnating the decorative paper and kraft paper in melamine,drying and high temperature and presure
2) Outstanding resistance to abrasion,high tempreature,dirty,shocking,cigarette ignition and open flame
3) Exceptional mould proof performance ,has very wide application and very big market potential
4) Decorative surface material for both indoor and outdoor use
5) Widely used in surface decoration of rooms, offices, compartments, partitions, kitchens, sideboards, furniture and laboratory table tops
6) wear-resistant, fire-resistant, anti-static, chemical resistant
7) Acid resistance and alkali resistance
8) Abrasive resistance
9) Amazing colors and rich in colors. High glossy and matte is available.
10) Easy to clean
3. Images: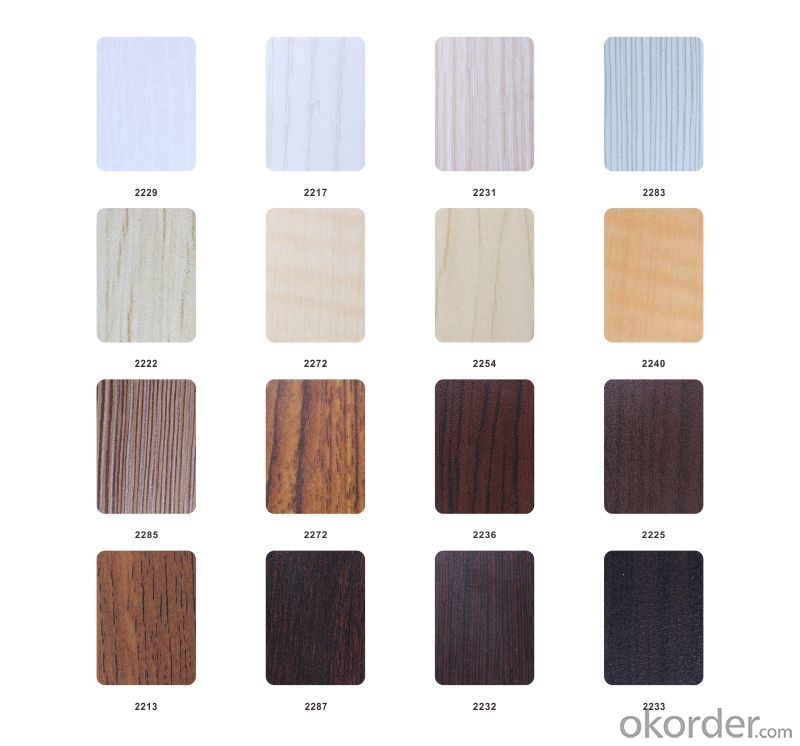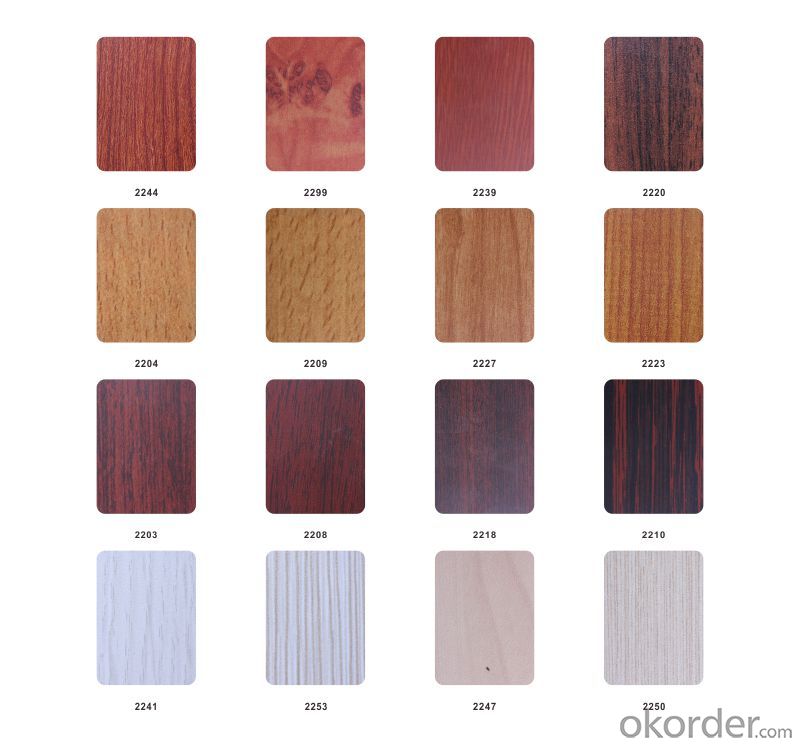 4.Specifications:
1. size
1220mmx2440mm 1220mmx3050mm 1310mmx2440mm 1310mm x3050mm
2. thickness
Standard HPL: 0.5mm~1.0mm.
Post-forming HPL: 0.5mm~0.6mm.
Metallic HPL: 0.7mm~1.0mm
Compact: 1.0mm~12mm.
3. color
Solid/plain color, fantastic color, wood grain color, metal, wooden veneer or customized color
4. surface finishing Glossy, Matt, Texture and some other special surfaces.
5. packing Wooden case for HPL/ wooden Pallet for Compact Laminate
0.5mm: LOAD: 14 cases per 20ft container, 600pcsX14cases=8400PCS
WEIGHT: 2.2KGX8400PCS+80kgX14cases=19.60TON
0.6mm: LOAD: 14 cases per 20ft container, 500pcsX14cases=7000 PCS
WEIGHT: 2.7KGX7000PCS+80kgX14cases=20.02TON
0.7mm: LOAD: 14 cases per 20ft container, 450pcsX14cases=6300 PCS
WEIGHT: 3.1KGX6300PCS+80kgX14cases=20.65TON
0.8mm: LOAD: 14cases per 20ft container, 400pcsX14cases =5600 PCS
WEIGHT: 3.6KGX5600PCS+80kgX14cases=21.28TON
5.FAQ
1. What kind of certificate do you have?
ISO9001, CE, UL,CARB, CNAS
2. What color can you produce?
Solid color wood grain color or according to customs' requirements.
3. How about the samples?
For the samples, it will be prepared ASAP.
4. Do you charge for the Samples?
According to our company policy, we will charge you the express fee in the first time but the sample will be free. While we start our business, we will reimburse the money for you
5. Can you produce according to customer's design?
Sure, we are professional manufacturer, OEM are welcome. While the beginning you need to pay the moulded open fees and Orders meet the minimum ordering quantity of special products
Q:Decoration decoration materials, fire performance in line with the technical standards of fire how to apply for documents?

Supplier of the test report (a qualified inspection agency issued, preferably the National Fire Building Materials Quality Inspection and Supervision Center report), some places require on-site sampling, then, according to their flower lambs can be cut off the snow Grinding rules do it....
Q:Is plastic as a fireproof material?

No, generally with pvc steel
Q:Polyurethane fireproof material really effective?

The effect is not burning, but smoke will not fire
Q:Class C fire door with what material

Generally multi-purpose wood or steel. The new fire door GB: GB-2008 promulgated, the provisions of Class C fire door fire resistance limit of 0.5 hours, Class A 1.5 hours, Class B 1.0 hours.
Q:Construction of the building when the need to set up a firewall, the most common way is to use solid brick, then do not have this, out of indignation when the fissure when the river with what other can replace, which is better? More

There are a lot of fireproof materials, but the price is generally higher than ordinary bricks, if you use other fireproof materials can certainly replace, but your cost will increase, so for investors is not worthwhile.
Q:Conventional gypsum board fire rating is several levels?

Refractory plaster board B1 level, ordinary paper gypsum board is no fire rating.
Q:Brother and sister! I would like to get a fire on the material of the network in the demise of the silence, but do not know where to do online, in addition to Google and Alibaba, do fire products more obvious website, products are; fire bags, fire Blocking materials and other products. Thank you so! I have a little points please Thank you so! More

I am dedicated to the site, you call me, I give you contact, the price is good to say.
Q:If you really have this kind of material, please tell me, if you can tell where you can find it really is so much more thanks

Ice, I told you! By the way tell you can be found in the fridge! you are welcome! Help others for the sake of happiness Well
Q:Can the interior cement board be used? Is it a fireproof material?

Would you like to ask if your cement board is in what position? Please explain it in detail? Interior decoration with cement board can be. Is a fireproof material.
Q:What is a level of fire. Secondary fire, three fire (steel)

1, which refers to the fire resistance of building materials grade 2, the steel structure, the use of components in different parts, according to the requirements of the fire level must meet the different refractory limit. For example, a fire rating of the pillars, fire resistance limit of 3h, two refractory grade pillars, fire resistance 2.5h, three of the 2h; for the beam, then, one, two, three fire rating, the fire resistance For 2h, 1.5h, 1h. Steel is usually only 15 minutes of fire resistance, so in this case, are to brush fire protection.
1. Manufacturer Overview

Location
Year Established
Annual Output Value
Main Markets
Company Certifications
2. Manufacturer Certificates

a) Certification Name
Range
Reference
Validity Period
3. Manufacturer Capability

a)Trade Capacity
Nearest Port
Export Percentage
No.of Employees in Trade Department
Language Spoken:
b)Factory Information
Factory Size:
No. of Production Lines
Contract Manufacturing
Product Price Range