Customized Fiber Cement Board / External Wall Board / Wall Panel
Loading Port:

Shanghai
Payment Terms:

TT or LC
Min Order Qty:

10000 m²
Supply Capability:

300000 m²/month
Inquire Now
Customer Service
OKorder Service Pledge
Quality Product
Order Online Tracking
Timely Delivery
OKorder Financial Service
Credit Rating
Credit Services
Credit Purchasing
---
Add to My Favorites
---
Fiber cement board, using high quality fiber and mineral substances as main content,was made with forming by advanced technique & technological process & through high temperature & high pressure maintenance & special treatment.
Product Applications:
1.Indoor ceiling of industrial and resident building.
2.Partition of industrial and resident building.
3.The ceiling and partition of the bathroom and other wet condition building.
4.Indoor ceiling and partition as base board of the decoration for operation room,clean room of hospital or laboratory .
5.The fireproof board of the air passage.
Product Advantages:
1)excellent fire-proof
2)excellent damp-proof
3)Durability and long service life
4)high strength
5)stable dimensions
Main Product Features:
It's 100% free of asbestos, formaldehyde, benzene and other harmful substances and with excellent performance like high strength, large size, light weight, fire and water proofing, green and environmental friendly, high efficient and energy-saving. Therefore, this kind of new material is vigorously developed and recommended by the country.
Product Specifications: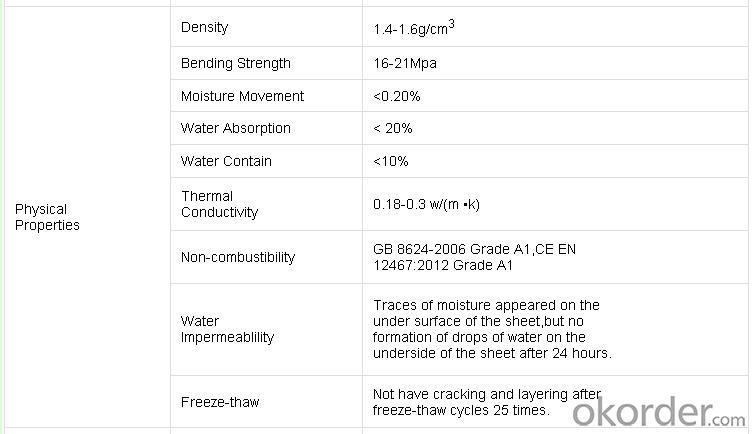 FAQ:
1. Which port do you choose for FOB ?
Answer: FOB Shanghai Port.
2. What's your delivery time of your products?
Answer: About 20 days after confirm the order.
3. What about the terms of payment?
Answer: 30%TT advanced payment, balance seven days before shipment.
Other terms of payments also can be negotiated.
4. What's your Minimum order quantity(MOQ) of your product?
Answer: Generally, MOQ is 1x20' container. Others can contact with me directly.
Images: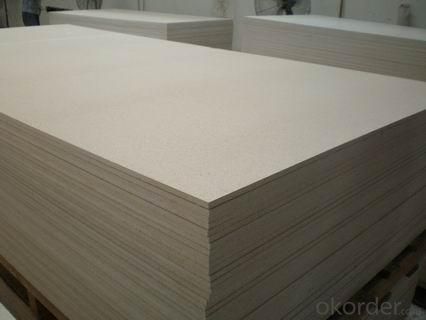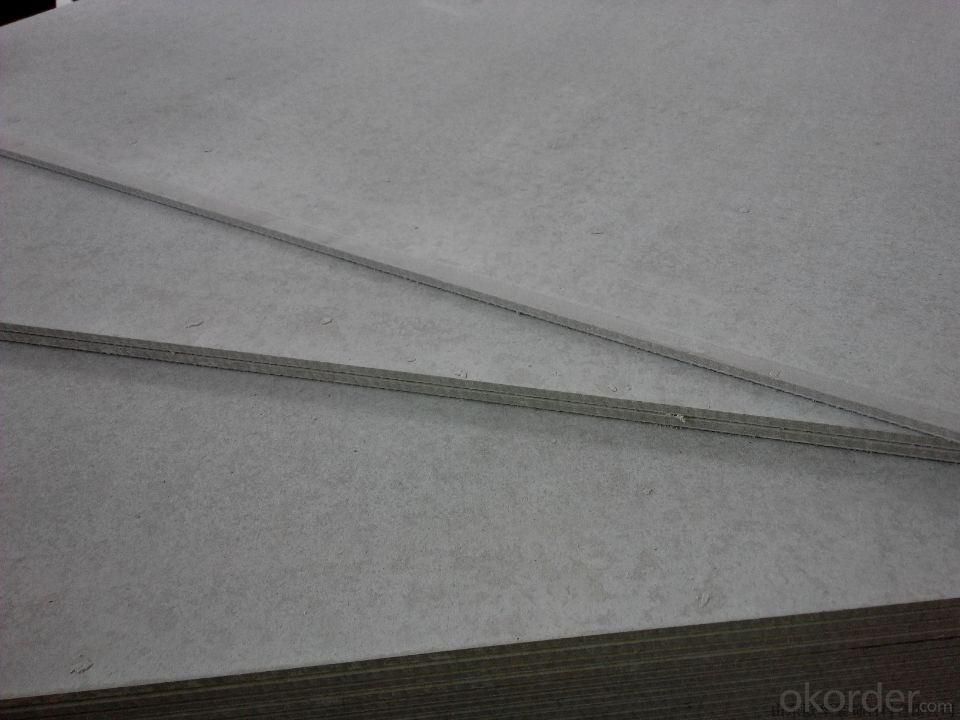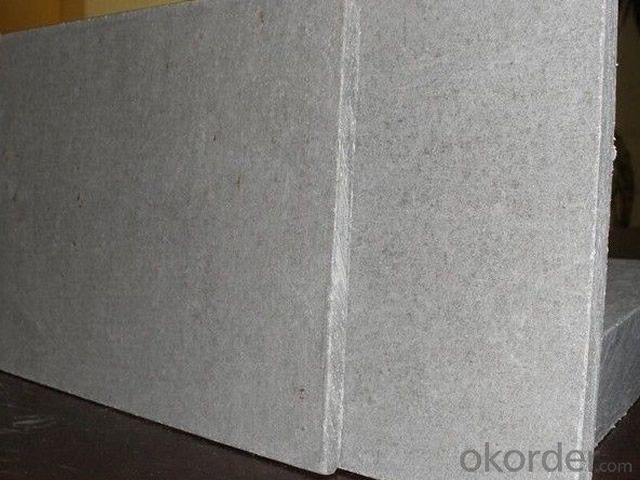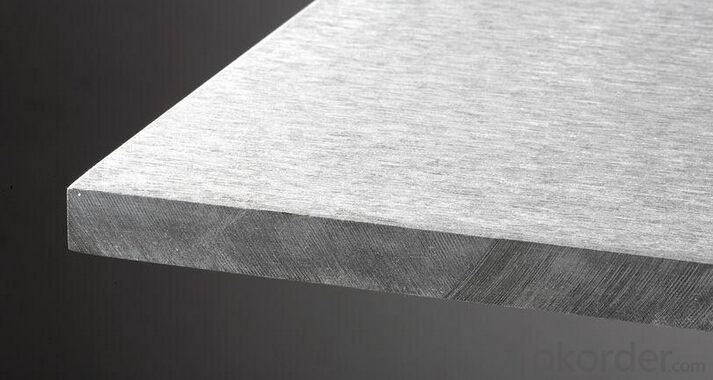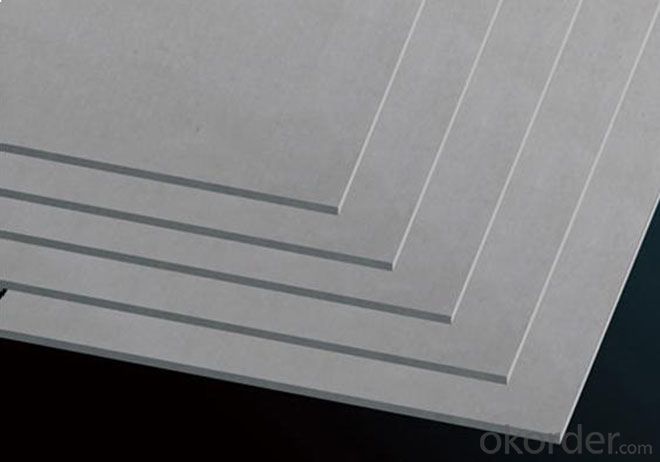 Q:I would like to build 4 steps on a incline. It is above a retaining wall but will be a good foot away from the wall all on firm packed dirt. I have a couple questions. One side of the steps would be next to the garage wall.1. Can I pour cement up against the cinder wall?2. If so how would someone build steps form without any boards against the one side. So basically just have the one side and front plate.3. Or would you recommend having a board against the wall. Or pull it out after the form has set?

have you thought of buying a precast fiberglass step, they go well with weather, they are strong and you can pain them if you like. Home Depot might have some
Q:I have so many people and floor co. telling me that one is better than the other! I am retired so I need to get the most out of my money and want to do it correct one time. So which is better to us on a raised floor for tile, floating cement or cement backer board? Please help thanks!!

I would say backer board. If planned on doing marble or granite floors that is when you would use cement. Also they will end up charging you more if you do floating cement, make sure to read through your estimates thoroughly before agreeing to anything. Hope that helps!
Q:Then I have to install marble in replace of this tile. I have laid a lot of ceramic tile but I being told that marble is a real pain in the but. I just started my business and this will be my first big job. Please give me your input. I live in Denver Colorado. Thank you

As a business, you need time saving tools. they make a reciprocating flat bladed, heavy duty chisel that is made specifically for blasting off tile and linoleum- buy it at carpet and tile stores, about $200.00. do not bother with the handy man types, they will burn our on the first job. If you can't afford one, go rent one for your first few jobs- believe me, they are money makers. then uses mastic fill or heavy duty grinder to level the backing and get all the old adhesive off. the surface has to be perfect- and I mean perfect! to do the job right. Marble is a tough one, but if you take your time, you can do it ok- the trouble you will have with it is mostly accurate cutting. measure twice, use cardboard templates, what ever it takes to do it perfect. As a pro, you customer will expect perfect. If you mess up with marble, you have to go buy another piece and start over- no hasty "hidey-fixies" , or your reputation will be shot really quick and you'll be back to bummer work. If you demand absolute perfection of yourself, believe me, you will be covered up with work, even in this economy. I knew a tile guy - that's mostly a one man show, as you know- who was such a perfectionist, one time I watched him knock out a whole completed job because it did not meet his standards- he replaced the whole thing at his own expense. The thing was, that action of him smashing what we all thought was a perfect job, got around all the contractors. we all said, Wow! If he would do that just for a very minor, invisible mistake, he is the man I want!" I would wait three extra weeks just to get him on all my jobs and even paid premium for him. He was in huge demand and became very wealthy- In slump times, he was always working when his competitors would all be idle..
Q:I'm pulling up the linoleum and replacing it with ceramic tile, 12x12. it's a small bathroom, on the 2nd floor.Under the linoleum is wood. Do i need to lie down cement board before I put the mortar mix down? Or will it be fine to put tiles on the mortar mix on the wood?

You should have a backer of some type. There are a number of options available now so the choice is yours and dependant on the circumstances of your project regarding which one would be best. While many people do install tile directly over a wood sub floor that does not make it right. Tile has considerable permanence. It is somewhat involved to properly install and difficult to remove if the installation is not done correctly. The final outcome of a tile installation, like so many other projects depends largely on the preparation. So many people skip many of the necessary early steps that really do not cost that much extra but make a huge difference on the outcome. Use a backer system. G. Borders Home Repair, Improvement, & Handyman Service Plano Home Repair
Q:i'm going to be putting in durock in my shower? what kind of screws do i use? do they have cement board screws?

Anodized drywall screws
Q:Aluminum-plastic board Aite board lighting board are used in what place

Aluminum plate and the purpose of the board should be roughly the same, such as the inner wall and the wall and cut off! The But the Etter board is the fiber cement board can do LOFT mezzanine.
Q:What is the process of using a cement pressure plate to dry the tile? What do I need to know about the specifications of the light steel keel, how thick the board

This process is the traditional practice, said in front of the keel of course, is 50 and 75 of the main, depending on the wall area, keel spacing is the same, a large area of 400-600MM can accept, if the package, duct Of course, depending on the size of the pipeline.
Q:What is the prc in the building?

PRC Fiber cement board flame retardant foam concrete
Q:how do those karate guys break cement and wood pieces by jsut like one hit, why doesnt it hurtthem or break there hands and feet?dont gimme a BS answer,im lookin for an actual reasonable explanation

The big answer is technique. And of course conditioning. If you don't have the proper technique you might end up to hurt yourself even though you are conditioned. For instance, when you condition your fist to be able to punch you work on your two big knuckles (it's where you punch) but if you don't have the right technique you might end up to punch in a circular manner that will result by punching with your little finger knuckle. At that point if you hit hard you might get a boxer fracture. Also why people don't get hurt? First: Conditioning. That way you first kill the small nerves that creates pain and then your bone gets thicker in answer of the trauma you are causing it, it's a defense mechanism. Second: simple law of physic ACTION REACTION If you go through your board or your brick the energy that you created by breaking the board is mostly lost in the air outside the board. So there is not much energy coming back to your fist. However, if you hit really hard and you don't go through, well... You get it all back... It's how I hurt my fist. But again I didn't have the proper technique... I was a bit too close so my energy wasn't at its full potential. Just a small trick in order to have maximum potential energy you should focus your power about a inch (if it's hand technique) behind the last board and about 2 inches if it's a foot technique
Q:How to fix the cracks in the ceiling

How to repair the concrete layer, the thickness of the concrete, the strength of the concrete, the steel structure can not affect the structural safety of the quality of the problem, the floor of the floor, And then according to the nature of the fracture (whether it is force or non-force) to the corresponding crack repair
1. Manufacturer Overview

Location
Year Established
Annual Output Value
Main Markets
Company Certifications
2. Manufacturer Certificates

a) Certification Name
Range
Reference
Validity Period
3. Manufacturer Capability

a)Trade Capacity
Nearest Port
Export Percentage
No.of Employees in Trade Department
Language Spoken:
b)Factory Information
Factory Size:
No. of Production Lines
Contract Manufacturing
Product Price Range
Hot Searches
Related keywords