Winda 195/50R15 for Passenger Car Tires EU Standard Semi Steel Radial Tyre Passenger Car Tires
Loading Port:

China Main Port
Payment Terms:

TT or LC
Min Order Qty:

1X20'GP pc
Supply Capability:

150000 Pcs Per Month pc/month
Inquire Now
Customer Service
OKorder Service Pledge
Quality Product
Order Online Tracking
Timely Delivery
OKorder Financial Service
Credit Rating
Credit Services
Credit Purchasing
---
Add to My Favorites
---
Asymmetric pattern design provides different zoom function and strong grip. Asymmetric pattern design helps increase sidewall outer contact area to enhance grip for confident maneuvering and tread even wearing during tire turning.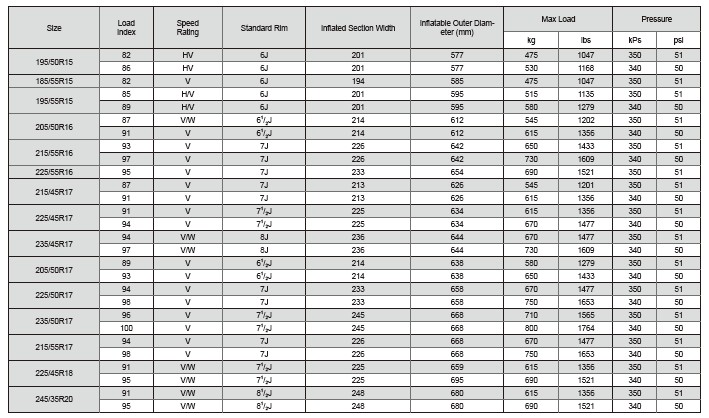 Q:i just blew out my rear right tire and i just got them probably less than a month ago. should i just replace that one tire? and can i drive it to the place to replace it? or should i not drive on a blown tire

Put them in a plastic shoe box you can get them at WalMart and get some coconut fiber and put some in the shoe box and ad a Little bit of water and keep it moist don't throw the eggs out keep them for 2 months and see what happens. Good luck.
Q:I took my car to a shop to have 2 rear tires put on once I pulled out of the parking lot the car was shaking a little bit and was doing until febuary when the rear passenger side tire went flat the tire was shredded when I pulled over I went and got a new tire put on and now that tire is going flat to the car was still shaking when I drive it after putting the new tire on what are things that could be causing this?

I know exactly what could be wrong sounds like you have a bent wheel issue. This usually happens when you hit a pot hole. Go back to the shop and tell them to check the wheel and bead on the tire. If the bead on the tire is damaged in any way then the tire is no good and has to be replaced. But since you said you been feeling vibrations it is a high possibility the wheel is bent. If the wheel is bent the tire will still mount on the tire and hold air but your wheel assembly will still be leaking slowly were you can't notice it until you start seeing that its getting flat slowly. When you take your vehicle back to the shop have them spin the wheel assembly on the tire balancer and look how the tire is spinning. The wheel assembly should be spinning smoothly with no hop. If it is bent you will see the assembly hoping while spinning. Also it can be that the bead on the wheel has corrosion or if it's a chrome wheel chrome peel.
Q:How does tyre recycling work?Such as recycle to what kind of products, the recycling process......I want any information about tyre recycling!

Have worked in tyres for 30+ years so have got a bit of knowledge now! Many ways to recycle tyres....... Tread rubber is 'crumbed' and made into soft surfaces for playgrounds, horse exercise yards etc. The rubber crumb is now being used in tarmac to resurface roads. Whole tyres are sometimes used to 'engineer' groundworks but it is illegal to landfill whole or part tyres. Whole tyres are strung together and sunk of the coast to form artificial reefs for fish breeding. The most environmentally friendly disposal method is to use the tyres cut up into 2" squares and then used as a fuel in cement kilns. The volcanic temperature attained ensures the tyre and any residue actually dissappears! It also provides a readily available cheap fuel for the kiln. Want to know any more - give me a shout
Q:What is the difference between all season tires and all weather tires? I was looking for new tires but came across both kinds. I'm leaning towards the all weather but they are expensive..like 168/tire for my car and rims

depending on where you live and the amount of snow or rain fall, either of those tires should work for you. But go with a name brand, like Goodyear and you wont regret it.
Q:my scion tc came with 215/45zr17 tires. will i be able to fit 225/45zr17 tires on the stock wheels? i have the opportunity to get a good deal on a pair of good tires

The 10mm wider is only about 3/8 inch total really, and should not be a problem at all. Going one size up or down doesn't make a difference unless you have lowered the car or something like that.
Q:this weekend on the highway my back passenger tire shredded and I was curious what the chances are my other tires will also?

It will happen all the time if you don't put air in your tires. A partially flat tire builds up tremendous heat and the heat helps destroy the tire. You MUST check your tire air pressure every month and before going on a longer trip. You should walk around the vehicle ocassionally to check for a low tire. The same is true of the fluids in your car. Don't forget the spare tire. When you have a flat tire on the road, what does the road service guy need? A good tire fully inflated for your car and the tools to remove and remount it.
Q:I check my tyre pressures every 2 weeks. I use a digital pressure gauge in conjunction with a double barrel foot pump to set the pressures. However I feel they may be up to 1.0 PSI out. Is this going to matter much?

Most tire pressure gauges have an accuracy range of 2-3psi even digital - unless you spend some big money for a really good quality gauge like they use in auto racing. Jay P has it right - just checking and keep the pressure within the range on a regular basis is the best habit don't over think a couple of PSI.
Q:I have a 2000 ford taurus. For 2 Falken tires with a 65,000 mile limited warranty, there was a slight discount, put on tires, balanced, labor, taxes it all came to $203. Is that a good price for the two tires and them putting them on? And are Falkens good? This is what I got 5 months back on front, but now I need the rears and wasn't sure if I should stick with the same, and with tires plus, or if I should get different tires, and try a different place. Recommendations?

That's an average price. Though I don't really buy tires with a warranty so. You should get the falkens on the back otherwise you'll go out of alignment MORE easily. Falken is an okay brand.I recommend Dunlop for performance tires.these aren't performance tires if they have a warranty.
Q:Why tyre exploded in summer

your gain by adding this cold air will be about 4 - 7 hp and about 2-3 torque - so you are looking at a small amount of gain if that is all ou are gonna upgrade , is 100-150 dollars worth a 4-7 hp gain??
Q:I just bought a new rear tire for my 2006 Suzuki GSX-R 600. Last night I noticed it was nearly flat. After inspection I found a small nail near the top of the tire (about an inch from the top to be exact). The nail is not on the side of the tire. Can I get a plug for the tire?

I bought a Trek SU200 for my girlfriend. Not a woman specific bike and it's an Urban bike but you could ride this over any thing so long as it's not ultra muddy or snow covered. A real solid ride for the money!
The company has successfully passed through certificates of ISO9001quality management system,China national C.C.C. and DOT,ECE,G.C.C.,Imetro and etc.Due to an excellent quality and performance of tires.The company's BOTO brand tires is very popular in the country and exported to over 90 countries and regions across the world.
1. Manufacturer Overview

Location
Shandong,China
Year Established
2004
Annual Output Value
Main Markets
North America,Europe,Asia,Africa,Middle East and South American
Company Certifications
ISO9001 international quality system,DOT,ECE,China national CCC
2. Manufacturer Certificates

a) Certification Name
Range
Reference
Validity Period
3. Manufacturer Capability

a)Trade Capacity
Nearest Port
Export Percentage
No.of Employees in Trade Department
Language Spoken:
b)Factory Information
Factory Size:
No. of Production Lines
Contract Manufacturing
Product Price Range