Product Specifications:
Specification

Model No.: HK 1718

Brand Name: OEM

Size:17*23*18mm

Net weight: 0.018kg

Material: Chrome steel

Cage: Brass, Steel

Features:

1) Precision: P6 P5 P4 P2

2) Noise level: Z1, Z2, Z3, Z4

3) Vibration Level: V1, V2, V3, V4

4) Clearance: C2, C3, C4

5) Hardness: 58-63 HRC

6) Greese: As your requirement, such as SRL, PS2, Alvania R12 and so on.

Packing

1.Industrial packing: box

2.Commercial packing: box then into standard carton/wooden Box

3.According customer's requirement

Payment

T/T, L/C, Western Union

Delivery time

About 3 to 5 working days

Services

Warrantee: 1 year

Samples: available

OEM: available

Free technical support and after-sales service
Product Applications:
Needle roller bearings are mainly used in car engines, transmissions, compressors, cranes, etc.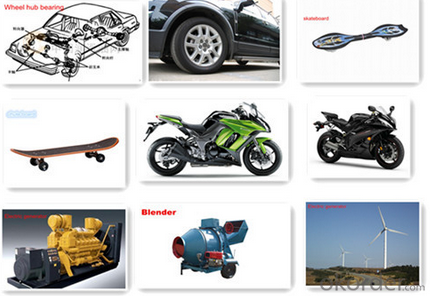 Our Advantages:
1. Excellent and high quality control
2. Prompt delivery
3. Competitive price
4. Small order accepted
5. Customers' drawing or samples accepted
6. OEM service
FAQ:
WHY CHOOSE US ???
1.More than 28 years export experience
2.Strict quality control
3.Delivery in time
4.OEM service are available with good price
5.Low MOQ
QC:
We have complete process for the production and quality assurance to make sure
our products can meet your requirement. And our quality can compare with the
most chinese famous bearing manufacture. we have the same technology. Such as
1. Assembly
2. Windage test
3. Cleaning
4. Rotary test
5. Greasing and gland
6. Noise inspection
7. Appearance inspection
8. Rust prevention
9. Product packaging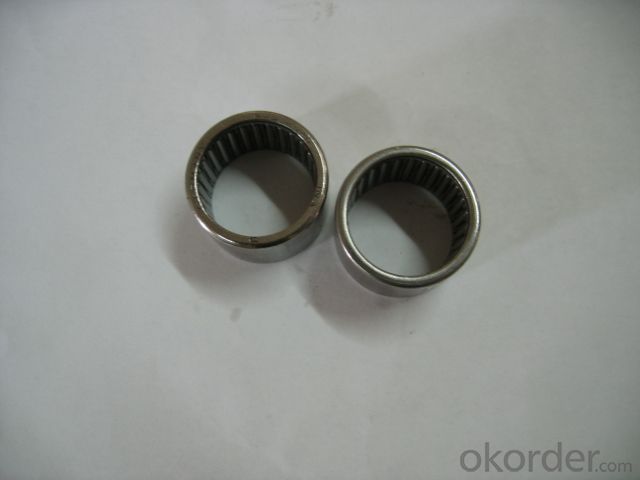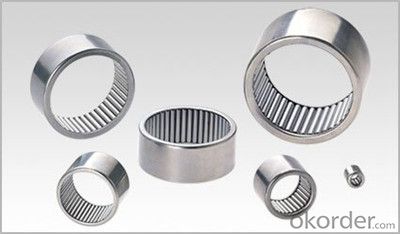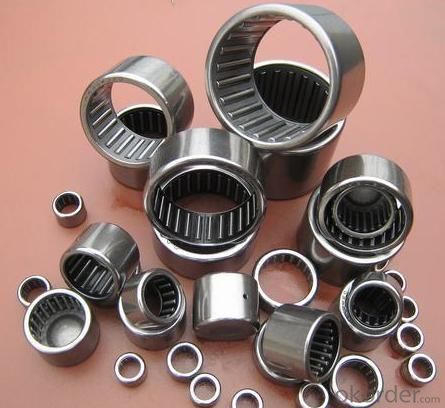 Q:I was cleaning my bearings and the balls and the inner ring came out how do i fix this please help me

I have found that impossible to put back in, trying to do that with skateboard bearings. I would rather recommend replacing the bearings with a new set. Since the balls have broken out of the race way, it will not perform too good. Either grinding unevenly against the walls of the race way, or not spinning at all.
Q:I've been using just reds for a long time now and I think it's time to upgrade hah. Are bones swiss bearings much smoother and faster than just reds?

Heck yeah. Bones Swiss are, flat-out, the best bearings you can buy for skateboarding. That being said, they're also expensive and you have to take good care of them (clean and lubricate them regularly). I've got a couple boards set up currently and I've got Reds on one and they pretty much suck when compared to my other board which I've got the Bones Super Swiss Six (or something like that). I HIGHLY recommend them. They're MUCH faster than Reds, but not nearly as expensive as the full-blown Swiss or ceramics. Give 'em a try if you've got $30 laying around.
Q:nan

Rinse it a couple times with fresh gas , dump those out and fill with fresh gas , shouldn't be a problem.
Q:I have 8 bearings like any other skateboard. all 8 are crappy because my bro takes it out in the rain. Damn. And one of the 8 is all smashed up(long story). So im riding to school and when at fast speed it starts to wobble ALOT even on flat smooth ground. Would buying new red bone bearings fix this?thanks

Buying any new bearigns would fix this. Bones are the best brand and I recomend them always just because I've used them forever and they work better than any other brand i've used. There is no fixing the smashed one up you could fix it from being wet by taking them out and cleaning them and then relubing them. I lube my bearings at least once a week more if I skate everyday. Don't ever use wd-40 on bearings it leaves behind a residue that collect dust and dirt making your bearings even more crappy. If you buy some beaings get some lube for them also. Bones red and some lube would cost about $25 total at a skateshop and the lube will last years. If not then buy lube later bones bearings are about $15-20 online and at skateshops.
Q:nan

ABEC stands for Annular Bearing Engineering Council and it is a rating of how good bearings are. Basically the higher the number after ABEC-, the better the bearing is supposed to be. The scale goes ABEC-1, ABEC-3, ABEC-5, ABEC-7 and ABEC-9. Bones Bearings (Swiss, Ceramic) are Skate Rated and are basically better than most of the bearings rated on the ABEC scale.
Q:thanks for your help

If okorder /... If you're talking about dismantling the actual bearing... Take off the shield with a needle or something, hit bearing multiple times until it breaks. Gather pieces.
Q:nan

It basically means nothing. The use of ABEC ratings was an accident in inline skating. It is about bearings used in machinery that runs at extremely high speeds. Nothing about rolling better under the weight load or speeds for inline skating. Some of the bearings used for the early inline skates were so poor that any ABEC rating guaranteed that the bearings were reasonable. Then the manufacturer's got their advertising people into the act by bragging about a number that isn't important or expensive.
Q:I'm buying this old classic 1983 yz125 for like 200 bucks. The guy said it needs a piston and bottom end bearings. I'm just a little confused on what bottom end bearings are. Like crankshaft bearings? Also if you know where I can find parts for an 83 that would also help to lol.

The bottom end rod bearings on that model are roller bearings. If they need to be replaced a dealer has to pull apart the 2 piece crank and press it back together. Not a do it yourself job. I can't help you with finding parts
Q:I have seen two different types of spacers and can;t seem to find much on the net about the differences between them. One type just goes in between the two bearings and the other type has a smaller end that goes into each bearing. My question is simply whats the difference between the two and whats better? (Inline skate/hockey/general question)

The difference is the axle diameter that they are for. If you measure the bearing, the opening is 8mm (5/16) Better skates come with 8mm axles and cheaper ones with 6mm axles (1/4) Since 8mm axles fit the inside of the bearings the spacers just take up the space on the axle between them. The spacers for 6mm axles have to have the small ends extending into the bearings to make up for the gap between the axle and the bearing.
Q:i want which provides us about bearings that means i have seminar on ISO standards--Roller elements bearings

I have seminar too. So I want that which means seminar ISO standards Journal Bearings, so that makes it OK.
1. Manufacturer Overview

Location
Year Established
Annual Output Value
Main Markets
Company Certifications
2. Manufacturer Certificates

a) Certification Name
Range
Reference
Validity Period
3. Manufacturer Capability

a)Trade Capacity
Nearest Port
Export Percentage
No.of Employees in Trade Department
Language Spoken:
b)Factory Information
Factory Size:
No. of Production Lines
Contract Manufacturing
Product Price Range