Item specifice
Type:
Alloy Steel
Shape:
Steel Sheet
Standard:
AISI,JIS,GB,BS,DIN,API,EN,ASTM
Thickness:
0.13-1.5mm
Technique:
Hot Rolled,Cold Rolled,Cold Drawn,ERW,Forged,Saw,Extruded,EFW,Spring
Shape:
Square
Surface Treatment:
Galvanized,Coated,Copper Coated,Color Coated,Oiled,Dry,Chromed Passivation,Polished,Bright,Black,PVDF Coated
Steel Grade:
Q195,Q215,Q235,Q215B,Q235B,RHB335,HRB400,200 Series,300 Series,400 Series,600 Series,SS400-SS490,10#,20#,A53(A,B)
Certification:
ISO,SGS,BV,IBR,RoHS,CE,API,BSI,UL
Width:
600/650/665/762/800/914/1000/1200
Net Weight:
0.85kg
Length:
customized
---
Corrugated Galvanized Steel Sheet Metal Roofing Sheet
Specification of the Corrugated Galvanized Steel Sheet Metal Roofing Sheet
NAME
PPGI
GALVANIZED
GALVALUME/ZINCALUME
CERTIFICATE
ISO9001:2008
STANDARD
EN10142
JIS G3302
GB/T-12754-2006
ASTM A653M
JIS G3302
GB/T2518
EN 10142
ASTM A792M
JIS G3321
JIS G3317
EN 10215
GRADE
CGCC
CGCH
CGCD1-CGCD3
CGC340-CGC570
DX51D+Z/DX52D+Z/S250GD+Z
S300GD+Z/S350GD+Z/S550GD+Z
SGCC/SGCH/SGCD1-SGCD3/SGC340-SGC570
G2+Z/G3+Z/G250+Z/G300+Z
G350+Z/G550+Z
DX51D+AZ/DX52D+AZ/S250GD+AZ
S300GD+AZ/S350GD+AZ/S550GD+AZ
SGLCC/SGLCD/SGLC300-SGLC570
G2+AZ/G3+AZ/G250+AZ/G300+AZ
G350+AZ/G550+AZ
COATING
RAL COLOURS
Z60g/m2 to Z275g/m2
AZ30g/m2 to AZ150g/m2
SIZE
(0.13mm-1.5mm)X1000mm OR as requirements
(0.13mm-4.0mm)X1500mm OR as requirements
(0.12mm-4.0mm)X1500mm OR as requirements
TYPE
Steel coil
Steel sheets/plates
Corrugated steel sheets/plates
Steel coil
Steel sheets/plates
Corrugated steel sheets/plates
Steel coil
Steel sheets/plates
Corrugated steel sheets/plates
TECHNIQUE
Hot rolled-cold rolled
-galvalume /galvanized
-PPGI/PPGL
Hot rolled-cold rolled
-galvanized
Hot rolled-cold rolled
-galvalume /Aluzinc
SURFACE
TREATMENT
Mini/regular/big/zero spangle,Chromate treatment /chromate-free treatment /untreated unoile/oiled,
TENSION LEVELLER SKIN PASS
anti-fingerprint/un-anti-fingerprint,
Coating,color
Mini/regular/big/zero spangle,Chromate treatment /chromate-free treatment /untreated unoile/oiled,TENSION LEVELLERT SKIN PASS anti-fingerprint/un-anti-fingerprint,Coating
APPLICATION
Structural use ,roofing, commercial use, household appliance, industry, family
Roofs and outside walls of civilian and industrial buildings, garage doors, fencings and window blinds;
Outer clad sheets for washing machine, refrigerator, televi-sion, air conditioner and ventilation system, explosion-proof strip, solar water heater and appliance parts;
Muffler, heat shields of exhaust pipe and catalytic converter, auto parts & accessories under the frame, signboard in high -way;
Electric control cabinet, industrial refrigeration equipment, automatic vending machine;
Wear resistant steel, high- strength - steel plate
Supplier of the Corrugated Galvanized Steel Sheet Metal Roofing Sheet
CNBM International Corporation is the most import and export platform of CNBM group(China National Building Material Group Corporation) ,which is a state-owned enterprise, ranked in 270th of Fortune Global 500 in 2015.
With its advantages, CNBM International are mainly concentrate on Cement, Glass, Iron and Steel, Ceramics industries and devotes herself for supplying high quality series of refractories as well as technical consultancies and logistics solution.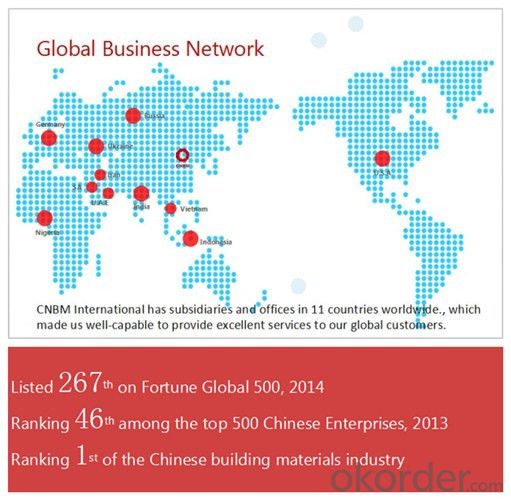 Delivery of the Corrugated Galvanized Steel Sheet Metal Roofing Sheet
| | |
| --- | --- |
| Packaging Detail | Sea worthy packing /as per customer's packing instruction |
| Delivery Detail | 15 ~ 40 days after receiving the deposit |
Products Show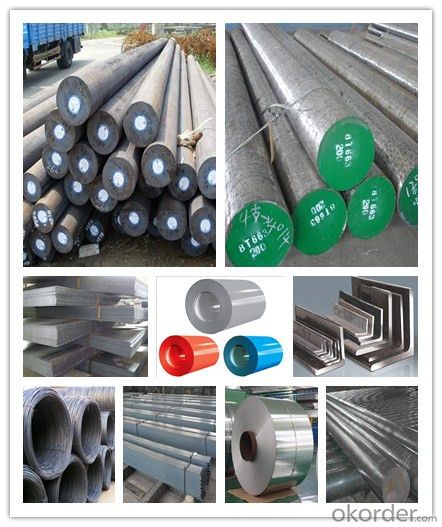 FAQ:
Are you a trading company or manufacturer?

Manufacturer

What's the MOQ?

3 metric ton

What's your delivery time?

15-35 days after downpayment received

Do you Accept OEM service?

Yes

what's your delivery terms?

FOB/CFR/CIF

What's the Payment Terms?

30% as deposit,70% before shipment by T/T

Western Union acceptable for small amount.

L/C acceptable for large amount.

Scrow ,Paybal,Alipay are also ok

Why choose us?

Chose happens because of quality, then price, We can give you both.

Additionally, we can also offer professional products inquiry, products knowledge train (for agents), smooth goods delivery, excellent customer solution proposals.

What's your available port of Shipment?

Main Port, China

What's your featured services?

Our service formula: good quality+ good price+ good service=customer's trust

Where are your Market?

Covering more than 160 countries in the world
Q:

Wear-resistant steel possesses several key properties that make it highly effective in withstanding wear and abrasion. These properties include high hardness, excellent toughness, good strength, and resistance to impact and fatigue. It also exhibits a low coefficient of friction, which reduces the frictional forces acting on the material, thereby minimizing wear. Additionally, wear-resistant steel is often characterized by high corrosion resistance, ensuring its durability in harsh environments. Overall, these properties make wear-resistant steel a reliable and long-lasting material for applications where wear and abrasion are significant concerns.
Q:

Yes, special steel can be used in the production of gearboxes. Special steel, such as alloy steel or tool steel, offers higher strength, durability, and wear resistance, making it suitable for use in gearboxes that require heavy-duty performance and efficient power transmission.
Q:

Special steel is used in various applications within the textile supply chain, primarily in the manufacturing of textile machinery and equipment. It is utilized for components such as shafts, bearings, gears, and springs, which are crucial for the smooth functioning and efficiency of textile machinery. Special steel's high strength, durability, and resistance to wear and corrosion make it an ideal material for these demanding applications. Additionally, special steel may also be employed in the production of textile cutting tools and needles, further enhancing the quality and precision of textile products.
Q:

Special steel is used in the construction manufacturing process for its unique properties such as high strength, durability, and resistance to corrosion. It is commonly used to fabricate structural components, reinforcement bars, and other critical elements in buildings, bridges, and infrastructure projects. Additionally, special steel alloys are utilized in the production of specialized tools and machinery used in the construction industry.
Q:

The cutting tools used for machining special steel include carbide inserts, high-speed steel (HSS) tools, ceramic tools, and diamond-coated tools. These tools are designed to withstand the high temperatures and hardness of special steels, ensuring efficient and precise cutting operations.
Q:

Special steel, with its unique properties and characteristics, plays a crucial role in the food processing industry. It is widely used in various equipment and machinery for processing, handling, and packaging food products. Special steel's corrosion resistance, high strength, and durability ensure that the equipment remains hygienic, safe, and reliable throughout its lifespan. Additionally, special steel's heat resistance makes it suitable for applications that involve high temperatures such as ovens, grills, and industrial cookware. In summary, special steel's contribution to the food processing industry lies in its ability to provide the necessary strength, resilience, and hygiene required for efficient and safe food production and processing.
Q:

Special steel is widely used in defense vehicles for its exceptional strength, durability, and resistance to extreme conditions. It is primarily utilized in the manufacturing of armored vehicles, tanks, and military aircraft, providing enhanced protection against ballistic threats and explosions. Special steel is also crucial in the production of components such as engine parts, suspension systems, and weapon systems, ensuring optimum performance, reliability, and longevity in challenging battlefield environments. Additionally, its corrosion resistance properties make it suitable for marine defense vehicles, submarines, and naval vessels, enhancing their structural integrity and operational efficiency.
Q:

Yes, special steel can be used in the recycling industry. Special steel, also known as alloy steel, has specific properties that make it suitable for various applications. In the recycling industry, special steel can be recycled and processed to create new products, reducing the need for raw materials and conserving resources. Its durability, corrosion resistance, and high strength make it valuable in the recycling process, where it can be melted down and transformed into new steel products.
Q:

Aluminum alloys possess several important properties, including lightweight yet strong and durable characteristics, excellent corrosion resistance, high thermal and electrical conductivity, and good formability for various shaping processes. They also exhibit good machinability, weldability, and recyclability, making them highly versatile in a wide range of applications across industries such as aerospace, transportation, construction, and packaging.
Q:

Machining special steel can present several challenges due to its unique properties. One of the main challenges is its high hardness, which requires specialized cutting tools and techniques to effectively shape the steel. Another challenge is the tendency of special steel to work harden, making it more difficult to machine as the process progresses. Additionally, special steel often contains alloying elements that can cause increased tool wear and heat generation during machining, necessitating careful selection of cutting parameters to maintain tool life and prevent thermal damage. Finally, the inherent toughness of special steel can also pose challenges in terms of chip formation and control, as well as potential tool breakage. Overall, machining special steel demands expertise, precision, and appropriate tooling to overcome these challenges and achieve desired results.
1. Manufacturer Overview

Location
Year Established
Annual Output Value
Main Markets
Company Certifications
2. Manufacturer Certificates

a) Certification Name
Range
Reference
Validity Period
3. Manufacturer Capability

a)Trade Capacity
Nearest Port
Export Percentage
No.of Employees in Trade Department
Language Spoken:
b)Factory Information
Factory Size:
No. of Production Lines
Contract Manufacturing
Product Price Range
Hot Searches
Related keywords