High Pressure Laminate of Woodgrain Series
Loading Port:

China main port
Payment Terms:

TT OR LC
Min Order Qty:

1000 m²
Supply Capability:

200000 m²/month
Inquire Now
Customer Service
OKorder Service Pledge
Quality Product
Order Online Tracking
Timely Delivery
OKorder Financial Service
Credit Rating
Credit Services
Credit Purchasing
---
Add to My Favorites
---
1.Description of HPL:
Fireproof board, fireproofing veneer) also known as fireproof board, formerly known as layer is a thermosetting resin impregnated paper, high pressure decorative veneer, English abbreviation for HPL, surface decoration with refractory building materials a, rich surface color, decorative pattern and special and convenient processing. It is widely used in interior decoration on the surface of the material
2.Feature of HPL:
1) Finishied via impregnating the decorative paper and kraft paper in melamine,drying and high temperature and presure
2) Outstanding resistance to abrasion,high tempreature,dirty,shocking,cigarette ignition and open flame
3) Exceptional mould proof performance ,has very wide application and very big market potential
4) Decorative surface material for both indoor and outdoor use
5) Widely used in surface decoration of rooms, offices, compartments, partitions, kitchens, sideboards, furniture and laboratory table tops
6) wear-resistant, fire-resistant, anti-static, chemical resistant
7) Acid resistance and alkali resistance
8) Abrasive resistance
9) Amazing colors and rich in colors. High glossy and matte is available.
10) Easy to clean
3.Images of HPL: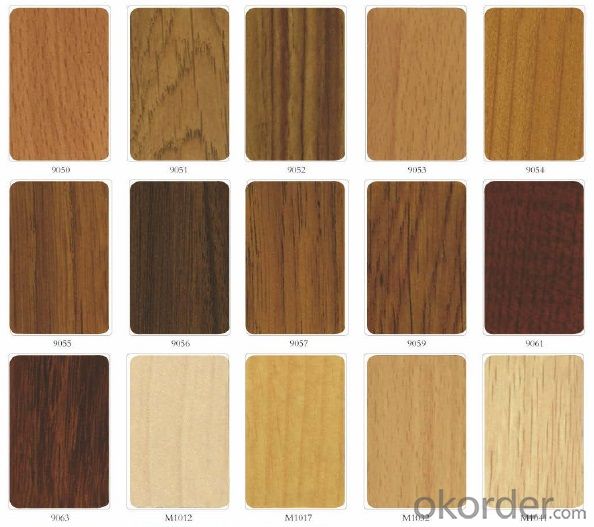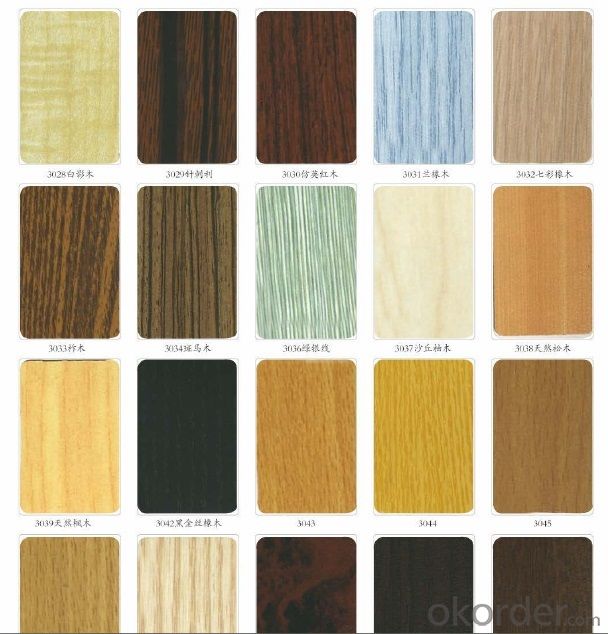 4.Specifications of HPL:
1. size
1220mmx2440mm 1220mmx3050mm 1310mmx2440mm 1310mm x3050mm
2. thickness
Standard HPL: 0.5mm~1.0mm.
Post-forming HPL: 0.5mm~0.6mm.
Metallic HPL: 0.7mm~1.0mm
Compact: 1.0mm~12mm.
3. color
Solid/plain color, fantastic color, wood grain color, metal, wooden veneer or customized color
4. surface finishing Glossy, Matt, Texture and some other special surfaces.
5. packing Wooden case for HPL/ wooden Pallet for Compact Laminate
0.5mm: LOAD: 14 cases per 20ft container, 600pcsX14cases=8400PCS
WEIGHT: 2.2KGX8400PCS+80kgX14cases=19.60TON
0.6mm: LOAD: 14 cases per 20ft container, 500pcsX14cases=7000 PCS
WEIGHT: 2.7KGX7000PCS+80kgX14cases=20.02TON
0.7mm: LOAD: 14 cases per 20ft container, 450pcsX14cases=6300 PCS
WEIGHT: 3.1KGX6300PCS+80kgX14cases=20.65TON
0.8mm: LOAD: 14cases per 20ft container, 400pcsX14cases =5600 PCS
WEIGHT: 3.6KGX5600PCS+80kgX14cases=21.28TON
5.FAQ
1. What kind of certificate do you have?
ISO9001, CE, UL,CARB, CNAS
2. What color can you produce?
Solid color wood grain color or according to customs' requirements.
3. How about the samples?
For the samples, it will be prepared ASAP.
4. Do you charge for the Samples?
According to our company policy, we will charge you the express fee in the first time but the sample will be free. While we start our business, we will reimburse the money for you
5. Can you produce according to customer's design?
Sure, we are professional manufacturer, OEM are welcome. While the beginning you need to pay the moulded open fees and Orders meet the minimum ordering quantity of special products
Q:Fire-resistant coatings are generally water-based or oily

Common fire-resistant coatings on the market are also water-soluble (oily). Fire retardant coating from the dispersion medium can be divided into: water and solvent-based two. Water-based fire retardant coating: water as a dispersion medium, the emulsion for the film-forming material, in a variety of flame retardants, filler composition of water-based fire retardant coating. Solvent (oil) fire retardant coating: organic solvent for the thinner, resin for the film-forming material, in a variety of flame retardants, fill the composition of solvent-based fire retardant coating. The difference between the two: water-based fire retardant paint green, environmentally friendly fire-resistant coating, is the national and industry recommended species. Solvent-based fire retardant coating because of the organic film in the process of drying, benzene, xylene and other needs to be volatile, so people and the environment have a certain impact, but in a certain environment, solvent-based fire retardant coating fire resistance, water resistance Chemical resistance is water-based fire retardant coating can not reach. With the continuous progress of technology, the future may be completely eliminated solvent-based fire retardant coating.
Q:Class C fire door with what material

Generally multi-purpose wood or steel. The new fire door GB: GB-2008 promulgated, the provisions of Class C fire door fire resistance limit of 0.5 hours, Class A 1.5 hours, Class B 1.0 hours.
Q:What are the standards for national fire-resistant materials?

Fireproof material grade: Class A: incombustible building materials, almost no burning material. A1 level: non-combustible, can not afford to fire A2 level: non-combustible, to measure smoke, to qualified. B1 level: flame retardant building materials: flame retardant materials have a better flame retardant effect. It is in the air in case of fire or in the role of high temperature difficult to fire, it is not easy to spread, and when the fire destroyed after the fire immediately stop. B2 grade: flammable building materials: combustible materials have a certain role in flame retardant. In the air in case of fire or under high temperature will immediately fire burning, easy to lead to the spread of fire, such as wooden pillars, wooden truss, wooden beams, wooden stairs and so on. B3 level: flammable building materials, without any flame retardant effect, easy to burn, fire a great danger.
Q:What are the fireproof materials currently used in construction and decoration? Master, talk about it

Are made of polystyrene board, rock wool board.
Q:Members colleagues, brother just into the Bank, it is necessary to use the Mylar film, what Mira is the material. Thank you more

1 Ingredients Mylar Sheet (MYLAR Sheet) PET polyester film is a film made by the reaction of dimethyl terephthalate and ethylene glycol under the aid of a related catalyst, followed by transesterification and vacuum polycondensation, biaxially stretching The 2 classification Mylar film appearance of milky white, black, natural, transparent color and other color classification. Mylar tablets have a variety of materials, such as PET Mylar, PVC Mylar, PC Mylar, Fire Mile and so on. Applications are divided into: insulation, cushioning, wear-resistant, sealed and the appearance of decorative type Mylar. 3 features a stable, straight and excellent anti-tear strength, heat and cold, moisture and water resistance, chemical resistance, and has superior insulation properties, excellent electrical, mechanical, heat resistance, chemical resistance. 4 use can be used for motors, capacitors, coils, cables, insulation materials, but also with the barley paper made of composite insulation materials. It is widely used in electrical insulation industry, suitable for electronics, household appliances, instruments, monitors, motor slots, computers and peripheral equipment 粻 hungry thirsty leek blood clot gasket, file, screen and protection. Attachment: can replace the general tape, suitable for electronic components in the machine when packaged for packaging, so that electronic components can be used in the more secure. Hope to help you! If you need to purchase Mylar tablets can contact our company absolutely cheap price for quality goods! Hope to create a win-win with your company!
Q:Fire safety knowledge

Basic requirements Primary school students do not play with fire. O (∩ _ ∩) O Thank you
Q:What are the grade I fireproof materials? Which can replace joinery and gypsum board?

Fireproof materials I know there are rock wool, glass magnesium, our company's production of rock wool purification board, glass magnesium purification board are A-level, there are some materials is also. Hai Zhen purification materials Co., Ltd., you can go to Google search on the corporate website to look at, here can not send the site!
Q:What is Class A Fire What is Class B Fireproof?

Class A, B level in two different standards, please do not confuse. A-level assessment criteria for the GB8624-1997, and B-level GB8624-2006. GB8624-1997 medium-level mainly: A-class, B1 level, B2 level, the current standard has been void, replaced by GB8624-2006. In the GB8624-2006, the general material classification: A1 grade, A2 grade Chuanchuan devaluation collision turtle sandstorm, B, C, D, E, F, floor material: A1fl level, A2fl AC, insulation, insulation material: A1L level, A2L level, BL level, CL grade, DL level, EL level, FL level, the above level are from high to low level, Bfl level, Cfl level, Dfl level, Efl level, Ffl level arrangement. GB8624-1997 A level can correspond to GB8624-2006 in the A1 and A2 level. The difference between the old and the new standard is that the A-level is only tested for incombustibility, while the A1 level detects the incombustibility and total combustion calorific value, the A2-level test incombustibility, the SBI monomer combustion test (or the total combustion calorific value, the SBI monomer combustion test , One of the two). While the B-level test items for the SBI monomer combustion test, flammability and so on. Details if you need, please leave the mailbox, I sent you.
Q:In addition to rock wool sandwich panels which plate

The The
Q:What is fireproof material? Fireproof material and insulation materials, refractory material is the same thing?

Not the same, fireproof materials used to prevent the burning of the tripod foot Jiabing yellow wilt wear burning, to prevent burning. The refractory material is able to withstand high temperature fire, play the effect of insulation and withstand the role of high temperature furnace
1. Manufacturer Overview

Location
Year Established
Annual Output Value
Main Markets
Company Certifications
2. Manufacturer Certificates

a) Certification Name
Range
Reference
Validity Period
3. Manufacturer Capability

a)Trade Capacity
Nearest Port
Export Percentage
No.of Employees in Trade Department
Language Spoken:
b)Factory Information
Factory Size:
No. of Production Lines
Contract Manufacturing
Product Price Range