Galvanized Tie Wire With ISO Certificate
Loading Port:

Tianjin
Payment Terms:

TT OR LC
Min Order Qty:

5 m.t.
Supply Capability:

50000 m.t./month
OKorder Service Pledge
Quality Product
Order Online Tracking
Timely Delivery
OKorder Financial Service
Credit Rating
Credit Services
Credit Purchasing
---
Add to My Favorites
---
Item specifice
Material:
Galvanized Iron Wire,Iron Wire
Cross Sectional Shape:
Round
Application:
Construction Wire Mesh
Type:
U Type Wire,Loop Tie Wire
Wild in Width:
1.1M
Surface Treatment:
galvanized
Metal Wire Drawing:
Cold Drawing
Status:
In Hard State
Thickness:
Metal Thick Wire
Galvanized Technique:
Hot Dipped Galvanized,Electro Galvanized
---
Construction Binding Wire/ Galvanized Wire/ tie wire
Gauge:BWG8#-BWG30#
Diameter:0.26mm-4mm
Zinc coated: 10-15g/m2
Base material:Q195 Q235 low carbon steel wire rod
Tensile strength:400N-600N
Elongation:10%-25%
Package form:coil, spool, U type wire, straight cut etc.
Simple Production Processing
Steel rod-Drawing modeing-Pickling derusting-electro galvanized-Chilling- Finished products.
Application:
Galvanized wire is widely used in the industrial fields and the daily lives. It can be as the basic material of many meshes, like weld wire mesh, crimped wire mesh, diamond mesh, hexagonal wire netting, hardwire cloth, slope protect wire mesh, gabion box, filter screen, mine screen mesh, chain link fence, fence netting etc.
It also used in other fields like galvanized wire mesh fenceing for the protection of agricultural and commercial properties; used in various automotive components; communication equivaments; packaging products; manufacture of galvanized barbed wire; galvanized wire rope of low and high strength; used in medical components etc.



Galvanized Wire




Wire Gauge




SWG(mm)




BWG(mm)




Metric(mm)




8




4.05




4.19




4.00




9




3.66




3.76




4.00




10




3.25




3.40




3.50




11




2.95




3.05




3.00




12




2.64




2.77




2.80




13




2.34




2.41




2.50




14




2.03




2.11




2.50




15




1.83




1.83




1.80




16




1.63




1.65




1.65




17




1.42




1.47




1.40




18




1.22




1.25




1.20




19




1.02




1.07




1.00




20




0.91




0.84




0.90




21




0.81




0.81




0.80




22




0.71




0.71




0.70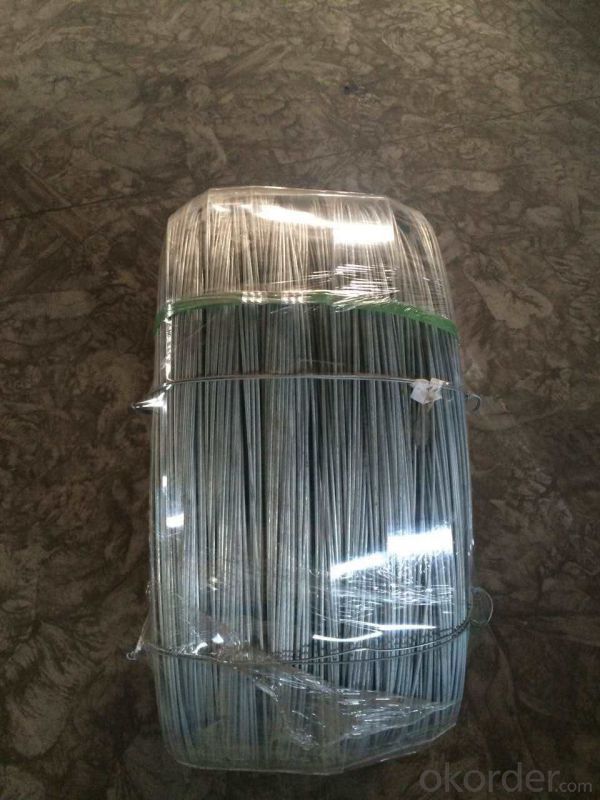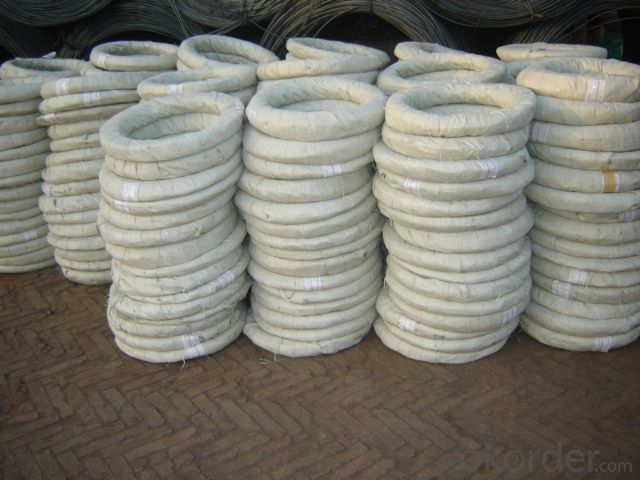 Q:I already tried wire cutters, and they just bend it!

Need more information: How thick (heavy) is the wire? What's it used for? What kind of wire cutters are you using? Is it one strand or multiple strands?
Q:How do I wire MULTIPLE ones? I checked many sites and yes, I do get schematics, I've seen a billion schematics, but now I don't know how to actually put it together.My big question is, can I just solder two wires running from my 5V + terminal like that? Would there be problems?So if I have a 5V battery.

simple enough just connect all positive terminals altogether and all negative terminals connected to each other
Q:How do you properly wrap copper wires? We have been using electrical tape and it's melting the tape. This is in a camper, and it's in the electrical box. We're using this tape because the wires kept touching and arcing off of each other...I'm guessing :/

its the TROLL
Q:wiring diagrams

Usually just find a spare socket to plug it into. Difficult bit is getting the plumbing right - read all the information supplied with the pump or look on the web before you buy it.
Q:I have two kicker cvr 12s looking to wire them to an acoustic 601se amp can someone please tell me how to wire them like by matching the dots up and stuff.

Wire okorder / You want the series coils /woofers in parallel option.
Q:I have an old house and am replacing a dimmer switch in the kitchen.The old switch is has only 2 wires coming out of the switch that are both black. From the wall 2 wires connect to the 2 black wires on the switch, one is black which I have concluded is hot and the other is red, which must be the common wire. My question is that there is a 3rd wired that is pushed into the electrical box that is capped and not being used. This wire is white. I can only assume that would be a ground wire, but why would it be white in color. Can you tell me what the coloring scheme was for wiring old houses? Now I can connect the switch and use only the black and red wire, but would like to ground it properly if possible.

Since this is an old house I would not assume anything, I may hook up a new switch wire per wire, but unless I opened the light fixture and confirmed the connection I would not connect any unconnected wire. That being said, since you have two colored wires then the white should only be used as a neutral. The hot and switch leg back to the light should be black and red, but which is which is anybodies guess. A ground wire is probably not present in the j-box you are dealing with, it was not required for many years, and probably do not have any grounded connection point in the light j-box either. You would just be connecting the boxes together if you used this spare wire, but not actually grounding anything, and could create a larger hazard by doing so.
Q:i have 4 wires going to a ac unit #10 wires 2 wires for each cir. and i need to know how many amps can I run with 2 #10 copper for one side of the breaker

10 wire is rated for a maximum of 30 amps. This size wire can not be run in parallel to carry more current. I suggest that you have a local qualified professional electrician do the work since you seem unsure about what you are asking.
Q:I want to install an LED and I need to splice into a wire.How exactly do you connect a new wire to an old wire? Do I cut it? Then what? Solder?

They make a part which wraps around the old wire clamps together with a connection for the new wire you want to add. See an auto part store.
Q:Would crepe paper stick on chicken wire?

Crepe paper needs an adhesive to make it stick to a surface, such as white glue. However, it gets messy once dampened, as the colors may bleed. Instead, I would consider working with paper mache or plaster gauzing strips, which would provide a strong skin over the chicken wire. Both can be primed with gesso then decorated with acrylic paints. If this is a sculptural piece you want to keep, we would also suggest varnishing it for protection.
Q:Question:What is the point of new wires? Everyone keeps saying thicker wire. What does that thicker wire do? Does it carry a different force? I thought the ligature bands is what gives the wire the force? I'm kind of confused!Also, do you get a thicker wire everytime? Is this thicker wire visibly thicker and noticable?Does the thicker wire cause a drastic diff in pain?Thank you for your help and answering my question about my previous question.

No, you can't physically see the difference in the thicker wire, but you can feel the difference when they first put it in. It will feel kind of heavier and tighter. It won't last long though...maybe 2 or 3 days and you'll get used to it. No, you won't get a thicker wire at every visit.
1. Manufacturer Overview

Location
Year Established
Annual Output Value
Main Markets
Company Certifications
2. Manufacturer Certificates

a) Certification Name
Range
Reference
Validity Period
3. Manufacturer Capability

a)Trade Capacity
Nearest Port
Export Percentage
No.of Employees in Trade Department
Language Spoken:
b)Factory Information
Factory Size:
No. of Production Lines
Contract Manufacturing
Product Price Range