FRP Fitting Fiberglass Reinforced Plastic Fitting Tee
Loading Port:

Lianyungang
Payment Terms:

TT OR LC
Min Order Qty:

1000 pc
Supply Capability:

1000000 pc/month
OKorder Service Pledge
Quality Product
Order Online Tracking
Timely Delivery
OKorder Financial Service
Credit Rating
Credit Services
Credit Purchasing
---
Add to My Favorites
---
FRP Fitting Description
Made from the high quality corrosion resistant resin and continuous fiber winding without alkali, filament winding FRP fitting possesses the characteristics of lightness, high strength, distinguished corrosion resistance and expedient installation and maintenance etc.,
1)Drinking water transmiting
2)Sewage pipeline,rainwater pipelin
3)Angricultural irrigation
4)Seawater desalination system
5)Other kinds of liquid transmiting
6)Municipal engineering construction
Main Features of the FRP Fitting
1)Corrossive resistant
2)Light weight,high intensity.,long service life
3)Low installation and mainence costs
4)Design flexibility and short period of model-changing
5)Widely used in kinds of areas
FRP Fitting Images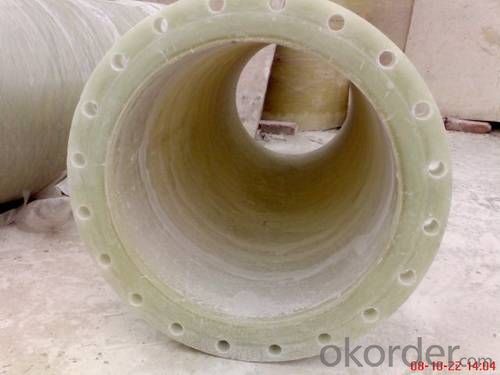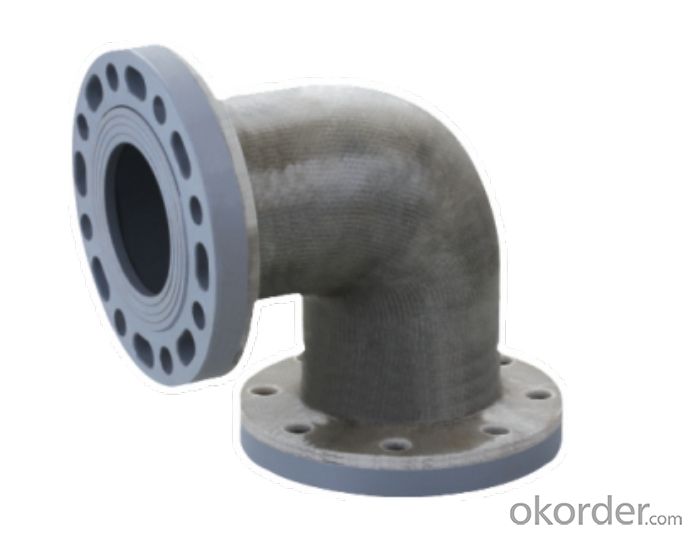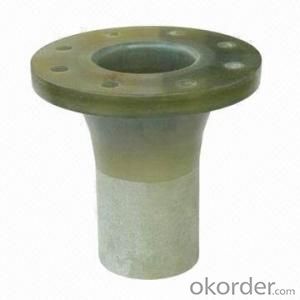 FRP Fitting Specification
1)Corrossive resistant
2 )Light weight,high intensity.,long service life
3)Low installation and mainence costs
FAQ of FRP Fitting
Q: What is fiberglass composite?
A: Fiberglass composite is a laminate made from glass fibers or filaments and thermosetting resin. It is commonly known as RTRP, RTMP, FRP, GRP, GRE and GRV.
Q: Are fiberglass fittings fragile?
A: Due to the elastic nature of the resin which holds the clothlike glass fibers together, fiberglass is strong and flexible. FPI products meet the rigorous "Impact Test" requirements of the international standard e.g. BS, API, ...
Q: Are fiberglass pipes an 'off the shelf' item?
A: No. FPI's fiberglass pipes are bespoke products engineered to the highest international standards and specifications.
Q:Is the installation of FRP pipes required qualification?

However, some industries may have corresponding requirements, and some owners may also require it. For example, apply fiberglass pipes to shipyards
Q:What are the main materials used for steel pipes?

The ventilation pipe in the industrial and construction projects, mainly related to application: purification system of electronic industry clean workshop, purifying system of medicine and food aseptic workshop, hotels, hospitals, shopping malls and office buildings factory of central air-conditioning system, industrial pollution control, dust, oil and smoke exhaust pipe, industrial environment or position by giving comfort the wind pipe, coal mine gas drainage system, gas pumping for coal mine environment control air supply system and so on..;
Q:How to prevent the glass fiber reinforced plastic pipe from being damaged by aging or over pressure, causing the liquid to splash and hurt people

When you are in the production design, you should have adequate requirements for the service life, pressure, stiffness, so that there will be no aging and overpressure problems
Q:Glass fiber reinforced plastic GRE pipe broken hole how to repair and repair?

Resin selection of good points, the general also line, as well as accelerators, curing agents, high-quality glass fiber cloth.
Q:The difference between FRP process tubes and GRP tubes

Process tubes are mostly pure glass steel, not sand, and sand pipe, of course, is added sand.
Q:A basic overview of FRP pipes

FRP pipes are made of resin (feed water, food grade resin), glass fiber and quartz sand as raw materials and made by special process.
Q:FRP duct material plan is how to mention?

Process design according to user's requirements and choose what material to use. Then according to the drawings and process, calculate the amount of various materials. According to the delivery date and production schedule, you can write the material schedule.
Q:How can FRP tanks be connected to steel tubes?

FRP pipe and glass fiber reinforced plastic fittings (three passes, elbows, etc.) generally speaking, the best way is on-site bonding, the quality is stable and convenient.
Q:Slurry circulation glass fiber reinforced plastic pipe

Slurry circulation glass fiber reinforced plastic pipeline has good corrosion resistance. FRP pipes are resistant to acid, alkaline, and non fluid erosion. In general, the service life of the steel pipe is 15 years, the cast iron pipe is 5 - 10 years, and the glass tube can be used for 50 years.
Q:Is it useful to make gas pipelines with glass steel pipes? Or the idea that the technology is mature?

I don't think it's enough, because the strength of FRP is not enough, it can easily be brittle and easily perforated in the field for a long time!
1. Manufacturer Overview

Location
Year Established
Annual Output Value
Main Markets
Company Certifications
2. Manufacturer Certificates

a) Certification Name
Range
Reference
Validity Period
3. Manufacturer Capability

a)Trade Capacity
Nearest Port
Export Percentage
No.of Employees in Trade Department
Language Spoken:
b)Factory Information
Factory Size:
No. of Production Lines
Contract Manufacturing
Product Price Range