Composite Pipes DN50
Loading Port:

China Main Port
Payment Terms:

TT or L/C
Min Order Qty:

100Meters m
Supply Capability:

600Meters/Day m/month
Inquire Now
Customer Service
OKorder Service Pledge
Quality Product
Order Online Tracking
Timely Delivery
OKorder Financial Service
Credit Rating
Credit Services
Credit Purchasing
---
Add to My Favorites
---
Advantages of Composite Pipes DN50:
1) Good in corrosion resistance and there is no affection to the water quality.
2) Anti pollution and mothproof
3) Good in heat and frozen resistance
4) Low weight for itself, high strength and convenience for transportation and erection.
Size: DN 500
Length: 300~12000mm;
Application of Composite Pipes DN50:
1)water transportation;
2)chemical transportation;
3)oil transportation;
4)salt water transportation;
5)sewage transporatation etc
Packing & Delivery of Composite Pipes DN50
Packaging Detail: sawn timber
Delivery Detail: 30days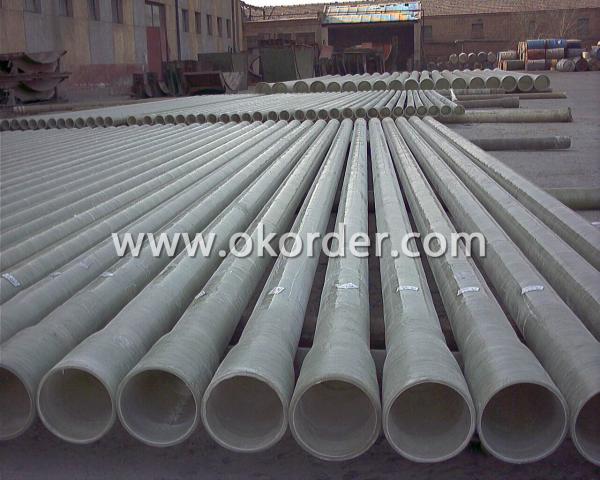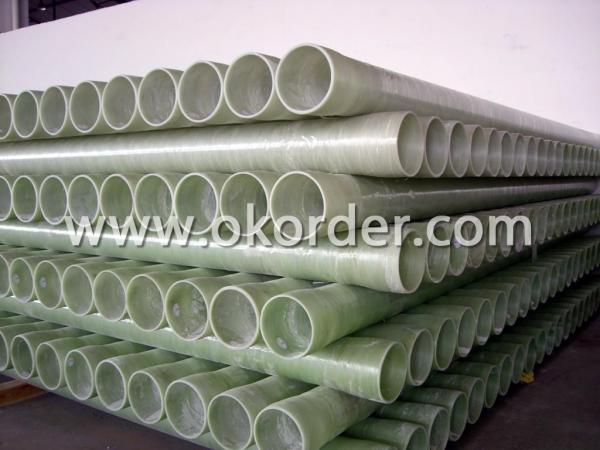 Q:The outer thermal protection layer of the pipeline is made of GFRP. Which guy knows the construction method?

One is to finish insulation wrap (Qin material cloth) and then wrapped a layer of glass paper....... The other is a glass lined steel pipe outside the pipe and then foamed and insulated inside
Q:FRP pipe and 0.7 thick galvanized pipe which cost is low?

The best material in glass steel mould rubber production 20 years, customers in all aspects
Q:The difference between GRP cable duct and PVC cable pipe

Glass fiber reinforced plastic cable pipe is a kind of pipe made of resin as matrix, with continuous glass fiber and fabric as reinforcing material, and controlled by computer, winding process or pultrusion process.
Q:What epoxy resin is used for anticorrosion of pipeline glass fiber reinforced plastics?

General glass fiber reinforced plastic, no corrosion protection.If buried with epoxy coal pitch can be, anti rust grade Sa2.5, six oil four cloth can.
Q:Characteristics of FRP pipes

The main pipe forming process of FRP is controlled by a computer for agricultural irrigation, as specified on the mandrel and tube glass fiber winding process the same manufacturing gel lining, according to design good linear and winding structure layer thickness, and the quartz sand and resin sand slurry mixed entangled in the structure layer. The outer protective layer. Raw and auxiliary materials: resin, short cut fiber, continuous glass fiber and quartz sand.
Q:How to prevent the glass fiber reinforced plastic pipe from being damaged by aging or over pressure, causing the liquid to splash and hurt people

Can be in the pipeline within the glass fiber reinforced plastic, you can meet your requirements.
Q:Winding method of glass fibre reinforced plastic pipeline anticorrosive glass fiber cloth

1) FRP reinforcement, length of rectangular duct is greater than 900mm, and the pipe length is more than 1250mm, should be strengthened. The reinforcement shall be made of bulk material (fiber reinforced plastic) and reinforced plate at the maximum stress, so as to increase the modulus of the section and increase the overall strength of the tube. FRP reinforcement can also be in the wind pipe production is completed, the treated metal or other corrosion resistant material for reinforcement, reinforcement and FRP as a whole, and with the same pipeline body cementitious material sealing gap2) hobas pipe surface thickness of the slurry to flatten the glass fiber mesh cloth texture is appropriate (see:). No dense air holes and grout leaks are allowed on the wall of the pipe to avoid the stress concentration under the bending tensile stress (positive air pressure) and the bending compressive stress (negative wind pressure).3) FRP pipe and flange corner should transition arc, transition radius to wall thickness of 0.8 ~ 1.2 times, improve the bearing capacity and the cantilever flange to avoid stress concentration. Fiberglass mesh shall be extended to the duct at the flange of the duct.
Q:What is the compressive strength of all kinds of FRP materials?

Heat resistance, frost resistance: at -30 DEG C, still has good toughness and high strength, can be used for a long time in the range of -50 DEG C 80 DEG C, the temperature of resin with special formula can be more than 110 DEG C. 4) of light weight, high strength, convenient transportation and installation by fiberglassreinforcedplastic pipe winding fiber production, the proportion of 1.65 - 2, 1 / 4 only of steel, but the glass steel hoop tensile strength is 180 300MPa, the axial tensile strength of 60 150MPa, similar to alloy steel. Therefore, its specific strength (strength / density) is 2-3 times that of alloy steel, so that it can be designed according to different requirements of users to meet all kinds of internal and external pressure requirements of the pipeline. For the same diameter of single FRP tube, only carbon steel (steel plate) 1 / 2.5, 1 / 3.5 of the cast iron pipe, about 1 / 8 of prestressed reinforced concrete pipe, so the transportation is very convenient for installation. The GRP pipe is 12 meters per length, and can be reduced by 2/3 from the concrete pipe. The socket connection mode of the utility model has the advantages of quick and simple installation, low hoisting cost and improved installation speed. 5) small friction resistance, high transport capacity: glass tube wall is very smooth, roughness and friction resistance is very small. The roughness coefficient is 0.0084, while the n value of concrete pipe is 0.014, and the cast iron pipe is 0.013. Therefore, glass fiber reinforced plastic pipe can significantly reduce the loss of fluid pressure along the course and improve the conveying capacity.
Q:What are FRP pipes used for making? What raw materials?

So people began to think, if you can make a kind of glass has both hardness, high temperature resistance, corrosion resistance of the nature, but also with steel as hard, not broken characteristics, then this material will be of great use. People have made such a composite material after research and experiment. It is a glass pipe and steel, can stand shoulder to shoulder.
Q:Slurry circulation glass fiber reinforced plastic pipe

The slurry circulation glass fiber reinforced plastic pipe has good heat resistance and frost resistance. It can be used in the range of 40 to 80 degrees for a long time. If the resin is specially formulated, it can work at temperatures above 110 degrees celsius.
Based on our complete after-sales services, we spread our high quality products to all over the world. Dedicated to unceasing self-improvement, we will manage our company on the basis of high technology, high quality and high standard. We sincerely look forward to your visit and cooperation. We do hope, with our joint efforts,we would establish long-term and friendly business relationships . .
1. Manufacturer Overview

Location
Zhejiang,China
Year Established
1999
Annual Output Value
Main Markets
Eastern Europe; Mid East Africa
Company Certifications
ISO9001:2000
2. Manufacturer Certificates

a) Certification Name
Range
Reference
Validity Period
3. Manufacturer Capability

a)Trade Capacity
Nearest Port
Export Percentage
No.of Employees in Trade Department
Language Spoken:
b)Factory Information
Factory Size:
10000 square meters
No. of Production Lines
Contract Manufacturing
Product Price Range