Static Electronic Railway Weighing Scale
Loading Port:

Qingdao
Payment Terms:

TT OR LC
Min Order Qty:

1 set
Supply Capability:

20 set/month
Inquire Now
Customer Service
OKorder Service Pledge
Quality Product
Order Online Tracking
Timely Delivery
OKorder Financial Service
Credit Rating
Credit Services
Credit Purchasing
---
Add to My Favorites
---
GCS railway scale can weigh four-axle wagons that meet the requirements of national railway department. It is suitable for quick automatic measuring for large amount goods in port, railway station and mine, factory with special railways. It can also automatically control bulk material in mine, factory, warehouse and wharf. The scale can be designed according to special requirements of users.
It makes single or coupling static weighing on four-axle wagon that meets national railway operating requirements. The product uses high accuracy digital load cell as weight conversion component, and has various functions such as accurate weighing, automatic weight display and automatic weighing result recording.
The product has mature technology, stable performance, rational structure, high accuracy, good reliability, simple operation and strong adaptability. Since many years, the product obtains praise from various industrial users such as railway, coal, metallurgy, power, petroleum, chemical and port. After production for over twenty years, our company accumulates much practical experience, and takes the first position in market share in China.
The system mainly consists of various parts such as platform, load cell, weighing indicator, computer management system (option) and railway circuit insulation system (option).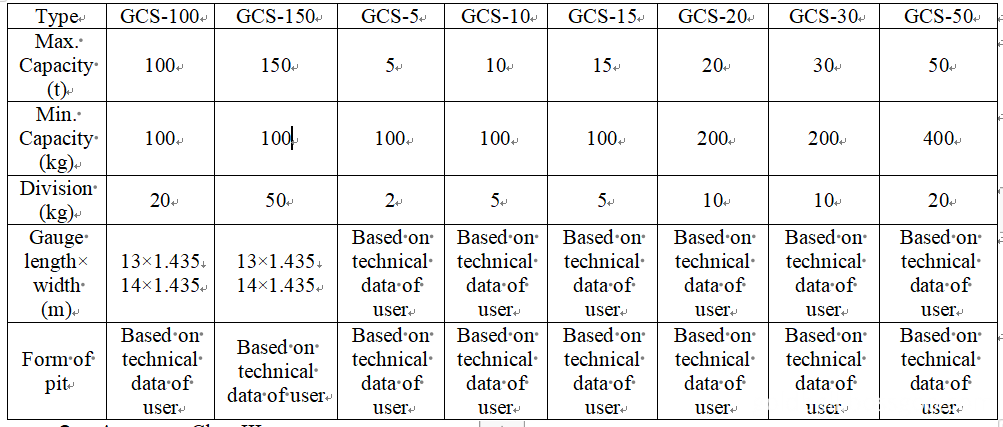 1. Manufacturer Overview

Location
Year Established
Annual Output Value
Main Markets
Company Certifications
2. Manufacturer Certificates

a) Certification Name
Range
Reference
Validity Period
3. Manufacturer Capability

a)Trade Capacity
Nearest Port
Export Percentage
No.of Employees in Trade Department
Language Spoken:
b)Factory Information
Factory Size:
No. of Production Lines
Contract Manufacturing
Product Price Range