Parameters

Product Model

Watt 1-s

Watt 1

Nominal Energy

2.5KWH

5KWH

Nominal Voltage

25.6V

51.2V

Nominal Capacity

100Ah

100Ah

Cell Type

LFP

LFP

Standard Charge Voltage

29.2V

58.4V

Max Charge Current

100A

100A

Discharge Cut-Off Voltage

20v

40V

Max Discharge Current

100A

100A

Parallel Function

Support parallel

Support 15 Units in Parallel

Communication Interface

No Communication

RS485、RS232、CAN(Optional)

Calendar Life

15+Years @25C 80%DOD

Cycle Life

≥6000 Cycles (80%DOD)

Charge temperature range

0~65℃

Discharge temperature range

-20~65℃

Certification

Cell: UL1642/IEC62619/CE/ROHS/ MSDS/UN38.3 Pack: MSDS/UN38.3

Dimensions

430*600*105mm

570*690*105mm

Weight

28Kg

46Kg
Source with confidence
√ Direct from Verified Custom Manufacturer
Application:
Household,Hospital, Bank, Airport, Power plant and other systems.
Solar energy storage cabinet
Long last UPS battery.
Phone switch, Telecom room SMR hospitals.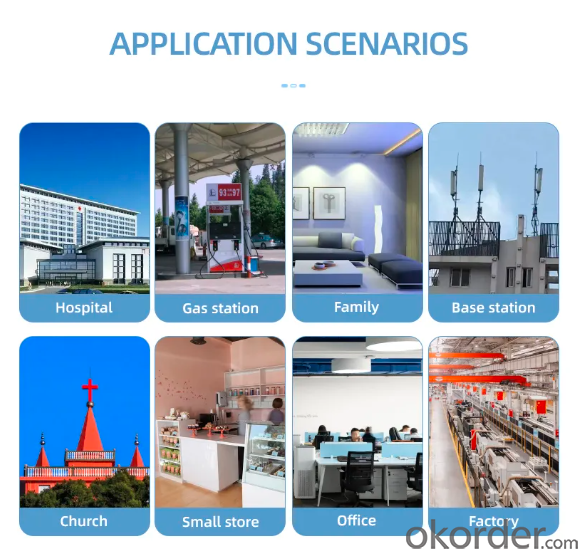 ADVANTAGES
About 2000-6000 cycles, up to 10 times longer life span compared to lead-acid batteries.
More Usable Capacity
100% depth of discharge (DOD),25-50% more usable capacity than lead-acid batteries.
Lightweight
Average 70% lighter than the same size traditional lead-acid batteries.
Fast &Safe Charge
High charge/discharge rate, charge much faster than traditional lead-acid batteries.
Built-in Protection
Every battery comes with a built-in battery protection system.
Drop-in Replacement
A variety of BCI standard sizes or custom solution for easy drop-in replacement.
Eco-friendly
Ultimate clean energy, no gassing, no fumes, no pollution, on-hazardous batteries.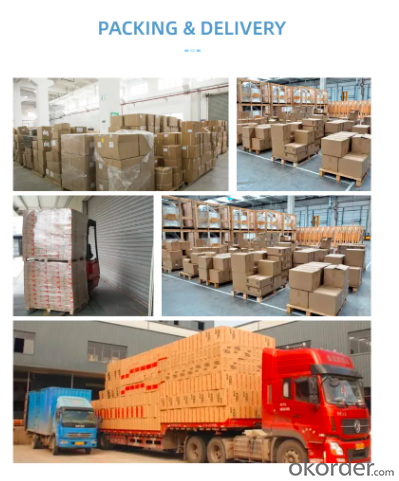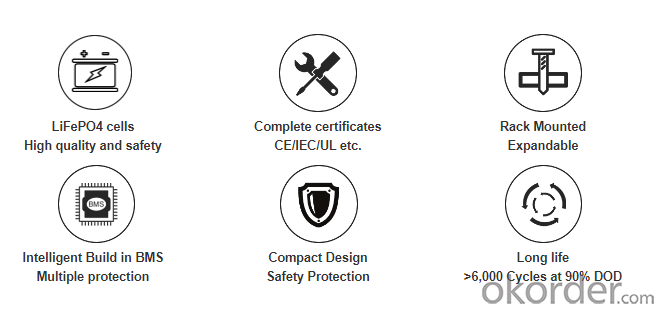 Order!Order!Order!
CONVENIENT AND BEAUTIFUL ENERGY STORAGE DEVICE, TO ENSURE THAT YOU CAN GET THE LIGHT AT ANY TIME AND PLACE. TO ORDER IT, QUALITY SERVICE, REASONABLE PRICE AND PERFECT AFTER-SALES.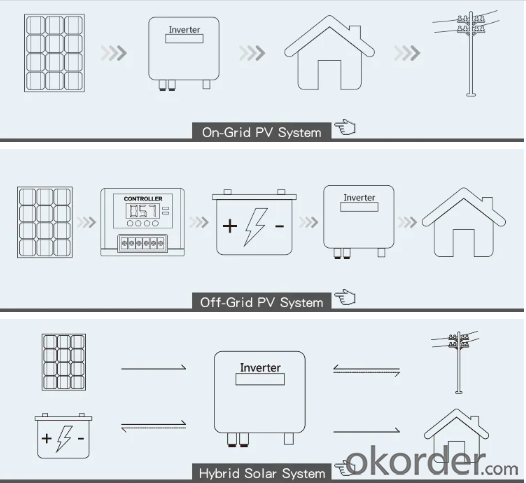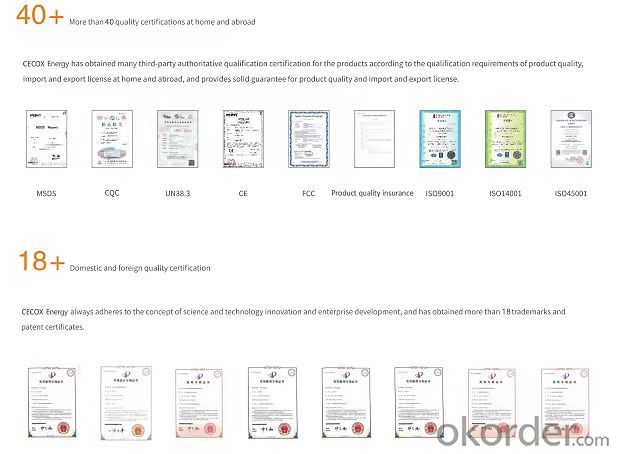 FAQ:
Who are we?
We are based in Beijing, China, start from 2004,sell to all countries. There are more than300 people in our office.
How can we guarantee quality?
Always a pre-production sample before mass production;
Always final Inspection before shipment;
What can you buy from us?
Energy Storage System,Power Storage Battery,Solar Panels,Energy Etorage Battery,LiFePO4 Battery Storage System
Why should you buy from us not from other suppliers?
Focus on the R&D, production and sales of power batteries & energy storage system.
What services can we provide?
Accepted Delivery Terms: FOB,CFR,CIF,EXW,DDU,Express Delivery;
Accepted Payment Currency:USD,CNY;
Can I have a sample order?
Yes, we welcome sample order to test and check quality.
Would you accept to use our logo ?
All of our products are accepted to print your logo on the enclosure and package box,it depends on the amount, from 200pcs to1000pcs.
What kind of certificate you have ?
CE/TUV/MSDS/ISO/CB/UL/ROHS certificates.etc.
How to choose suitable inverter?
If your load is resistive loads, such as: bulbs, you can choose a modified wave inverter. But if it is inductive loads and capacities loads,we recommend using pure sine wave power inverter.
How do I choose the size of the inverter?
Different types of load demand for power are different. You can view the load power values to determine the size of the power inverter.
Q:if u have lithum ion cell with a voltage 3.7 and capacity of 2.6ah how many cells do u need to make a battery pack for 14.8 volts , and whats the capacity of it The answer is 8 cells!!!!! and 5.2ah can some one explain why it is not 4 cells and at 10.4 ah

In your question you left out that a 5.2 ampere hours capacity is required. Also having the batteries in series adds 3.7 volts for each battery. However, a series connection does not add ampere hours. Ampere hours would add when batteries in parallel, but voltage would not.
Q:i lost the charger for my battery pack for my camera. i was wondering if it was possible to charge the battery by plugging my camera into my computer? anything helps, thanks!

in many circumstances, a single cellular could degree a million.2 volts. possibly your 'cellular' is nicely produced from 3 single cells. Getting heat could be a undesirable factor, as warmth can shorten battery existence. in case you have a volt meter. degree your 'cells' one after the other, and could incredibly be charged one after the other besides to insure a appropriate can charge. that's what i could do.
Q:I have a NIMH battery pack that is a 4.8v 1600mah. I want to replace the cells but can't find any 400mah replacement cells. Can I safely upgrade the cells to say 900mah per cell for a total of 3600mah without harming anything. The volts will be the same, just not sure how high I can go. I'm assuming all I'll have to deal with is longer charging times and that the mah difference wont matter on anything else. Am i right?

I'd just recommend buying a new pack.
Q:Bought an xbox 360 arcade for the kids for xmas and a second wireless controller for it and the battery packs and charger station both controllers workfine with AA batterys in them yet when we try and use the 2 battery packs that came with the charging station only 1 of them will connect to the console at a time unless I use AA in one of the controllers and one battery pack in the other and it does not matter which controller 1 or 2 as long as we have 1 with AA's and 1 with the rechargeable pack yet we did the connect and they both are connected without using 2 rechargeable packs

Is it always the same battery pack that is unable to connect? Have you checked, that both battery packs are fully loaded? Put both packs into the charging station and let them charge until the lights both turn green. Normally both controllers should be able to connect correctly.
Q:How do you make your own battery pack?

Find a waste battery, the battery pack to the positive and negative negative battery level.
Q:I just bought a Canon 50D, and i've heard from many people on how long the first charge should be. I'm confused but do not want to try and end up spoiling the battery. Can somebody advise how long should the battery be charged for the first time?I've heard people telling me 2hrs is enough but some tell me its too short and you'll undercharge the battery.Others say you have to charge for at least 12 hours. Will this overcharge the battery and shorten its lifespan?Please help me!

Just charge it fully. The charger will let you know when it's done by giving you a green light. If it's a genuine Canon charger it will not overcharge the battery, no matter how long you leave it in.
Q:I heard it was possible to make a portable 12v source by combining 1 transistor battery and 2 double A's. The reason being is because I am wanting to test some 12v cold cathode lights that I bought for my car and test out different positions in the car before I hard wire them.Will this work? Are batteries DC?

Your best bet is a lawn and garden battery. It's only about 8 lbs. They have good power for $20 and are 12 v dc.
Q:I took out the extra battery pack and tried working it with the battery slot inside it. I've fully charged the battery but the camera just won't turn on anymore! Is there something I'm doing wrong? Please Help !

Your description doesn't quite make sense. You camera only has one battery slot, the only way you can use an extra battery pack at the same time is with a battery grip. Are you you using a BG-E5 battery grip? If so, are you saying you removed the grip, put a charged battery in the camera and it does not work? Does it work if you put the grip back on the camera? Have you tried contacting Canon at 1-800-OK-CANON (1-800-652-2666)?
Q:I have a red controller, I want to buy a new rechargeable batter pack. I bought the red controller like the week it came out, so I have used it a lot. Now I have to charge it like every 2-3 hours and that is getting pretty annoying. If anyone can help me find a place to buy a new one it is okay, if they don't sell what other colors would look good with the red. I think there is white, black, blue, and pink.

I had a Rechargeable Battery Pack for Nintendo Wii. And it still works well. The following link will guide you to your wanted battery pack. It is a pleasure to help you.
Q:I have an electric scooter with a brand new 24 volt battery pack. When I charge the battery the voltage gets as high as 28 volts or more. I bought a brand new charger that has a 1.8 amp output rating. The charger light stays red while charging and should shut off when it turns green. So far I have not let the charger charge until the green light comes on. I am concerned that I am overcharging the battery. Right now my multimeter reads 28.48 volts. Is this normal? Thanks in advance.

28 1/2 volts doesn't worry me; many sealed lead acid batteries charge to more than 2.3 volts per cell. At 29 volts I'd get concerned and at 30 volts I'd call it quits. However, the real issue is whether the batteries are getting hot. If they are just slightly warm they are still converting the energy to chemistry, but if they develop a fever (call it above 110 F) they are just turning the charge into heat they are fully charged.
1. Manufacturer Overview

Location
Year Established
Annual Output Value
Main Markets
Company Certifications
2. Manufacturer Certificates

a) Certification Name
Range
Reference
Validity Period
3. Manufacturer Capability

a)Trade Capacity
Nearest Port
Export Percentage
No.of Employees in Trade Department
Language Spoken:
b)Factory Information
Factory Size:
No. of Production Lines
Contract Manufacturing
Product Price Range