Fire-resistant glass hang wall (Borosilicate float glass 4.0)
Loading Port:

Shanghai
Payment Terms:

TT OR LC
Min Order Qty:

1000 pc
Supply Capability:

10000000 pc/month
Option:

4-12mm
Inquire Now
Customer Service
OKorder Service Pledge
Quality Product
Order Online Tracking
Timely Delivery
OKorder Financial Service
Credit Rating
Credit Services
Credit Purchasing
---
Add to My Favorites
---
Item specifice
Inorganic silicate:
High borosilicate glass
---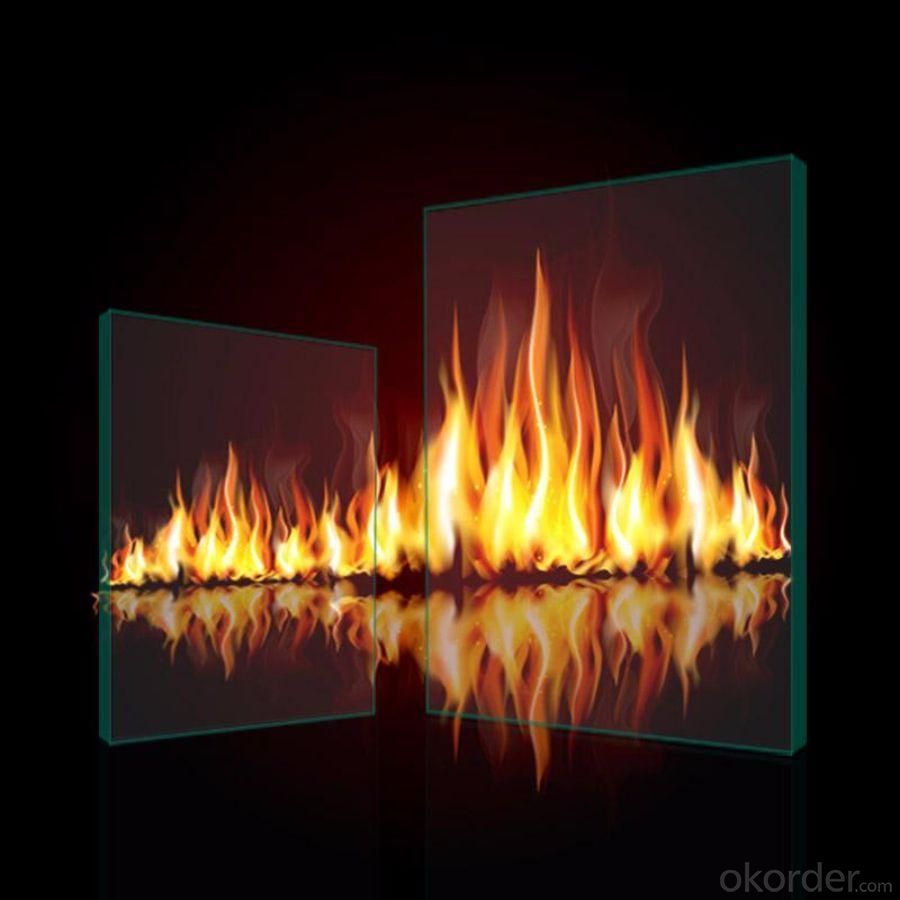 Product introduction:
---
Borosilicate glass is a kind of float glass produced by float process with sodium oxide, boron oxide and silicon dioxide as basic components. This kind of glass has a high content of borosilicate, so it is called borosilicate glass.
Glass is required to have excellent stability when used as the fire-resistant glass partition.The fire resistance stability of this glass is currently the best among all fireproof glass, and the stable fire resistance duration can reach 120 min (E120).
Moreover, borosilicate glass also has high transmittance at high temperatures.This function is critical in case of fire and poor visibility. It can save lives when evacuating from buildings. High light transmittance and excellent color reproduction mean that it can still look beautiful and fashionable while ensuring safety.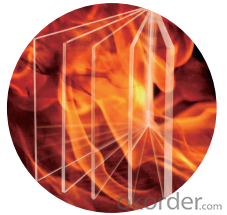 Advantages
---
Fire protection duration exceeding 2 hours


Outstanding mechanical strength, 8-10 times stronger than ordinary glass


Small specific gravity, more than 8% lighter than ordinary soda lime silica glass

Higher light transmittance


Stable chemical property

Without self-explosion

Excellent ability at thermal shack

Actual measured parameters of triumph borosilicate glass (for reference):
---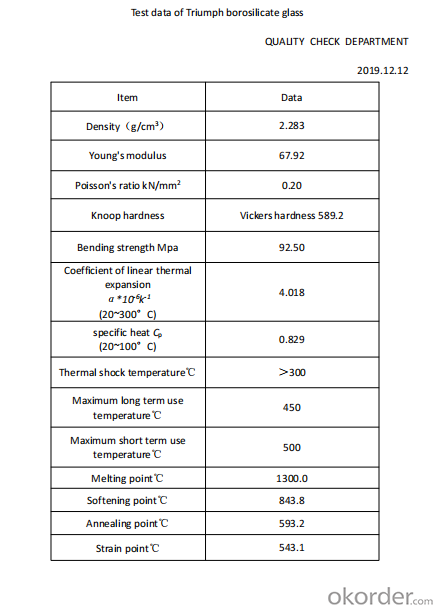 Thickness Processing
---
The thickness of the glass ranges from 4.0mm to 12mm, and the maximum size can reach 4800mm×2440mm(The biggest size in the world).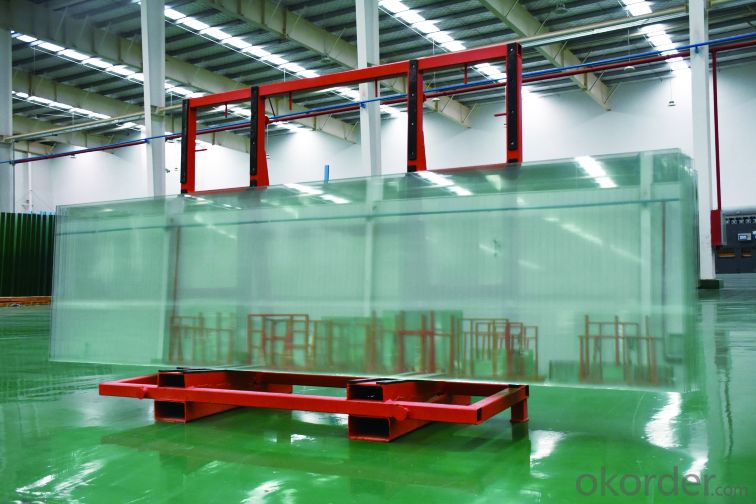 The biggest size in the world:4800mm×2440mm
Processing

---
Pre-cut formats, edge processing, tempering,drilling, coating, etc
Package and transport
---
Minimum order quantity: 2 tons, capacity: 50 tons/day, packing method: wooden case.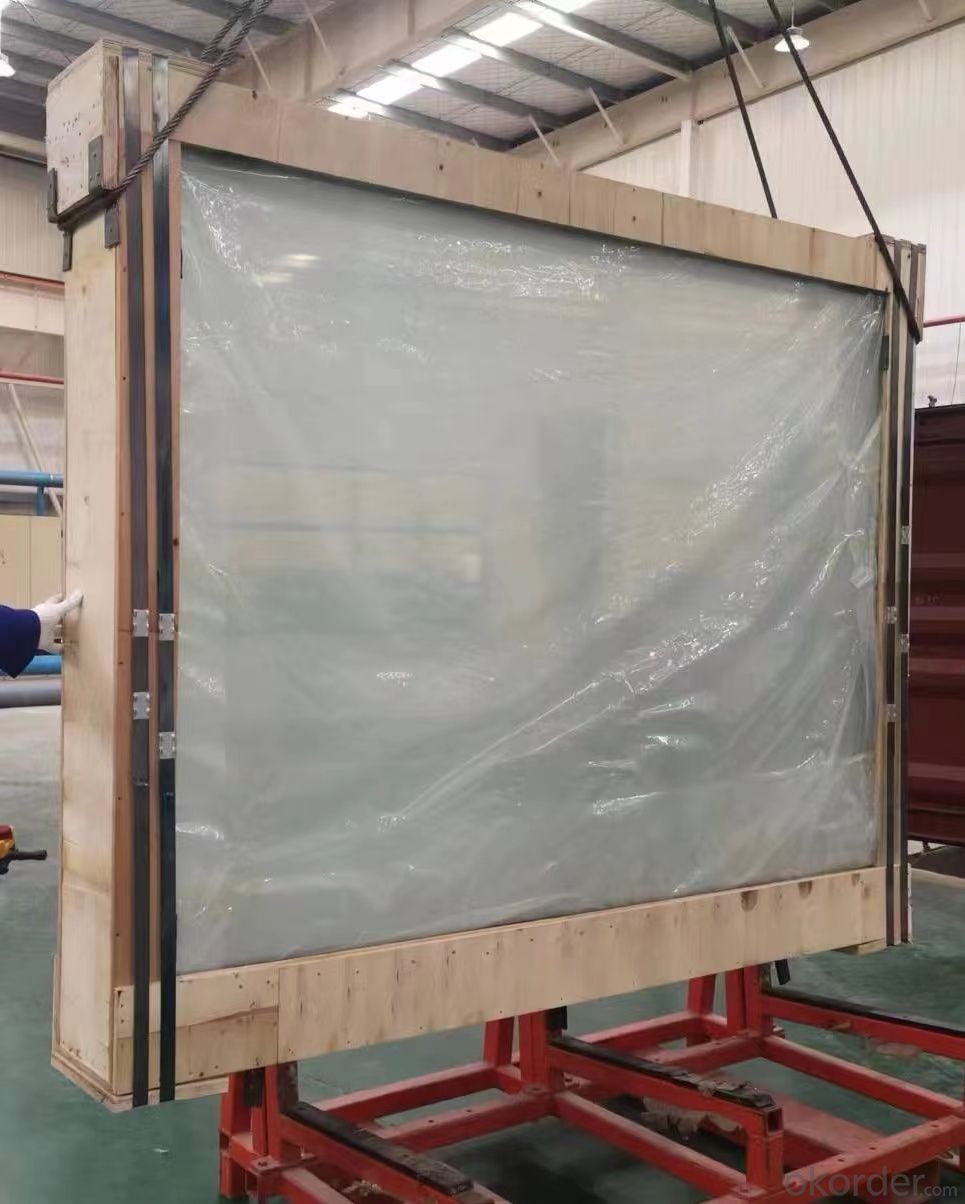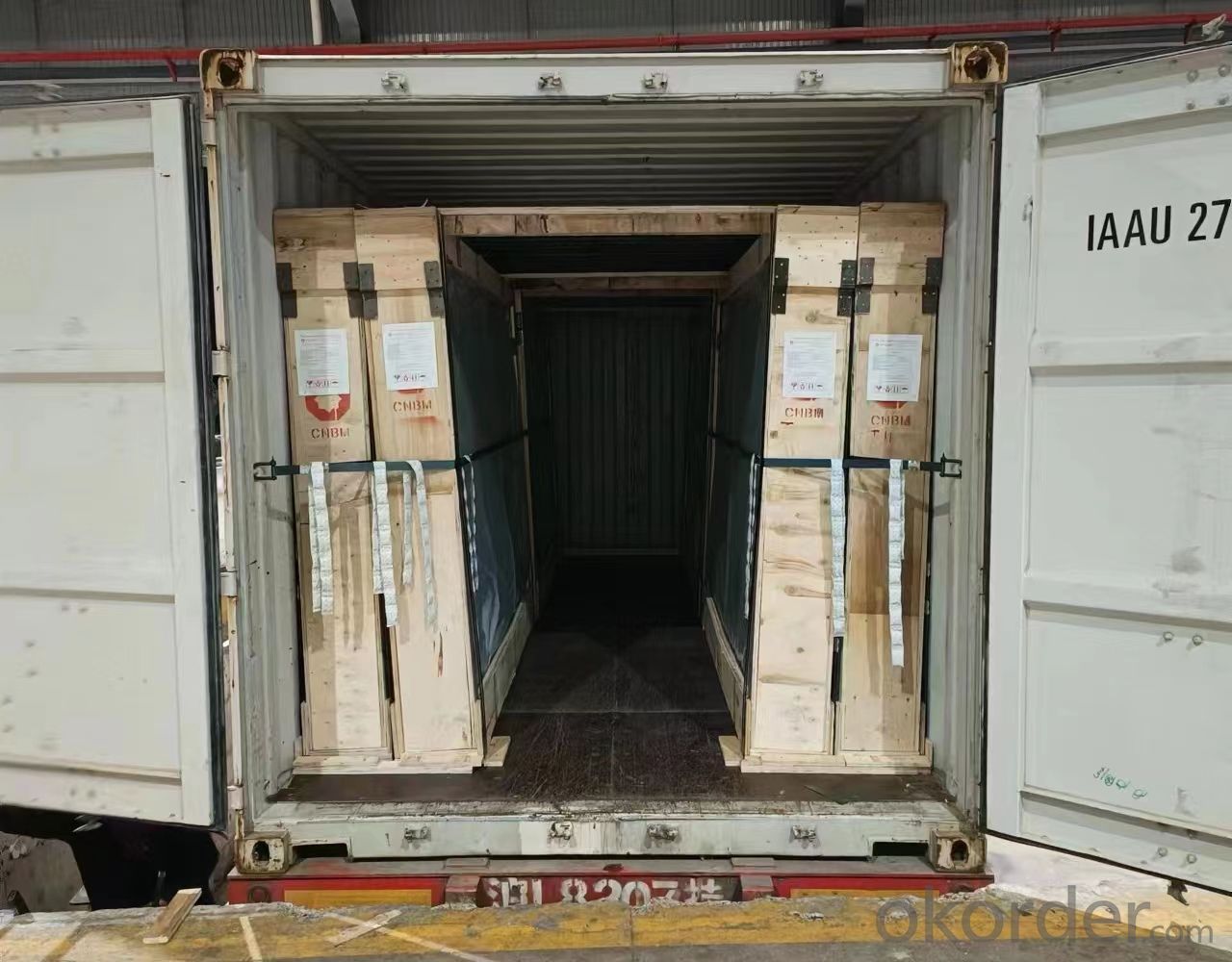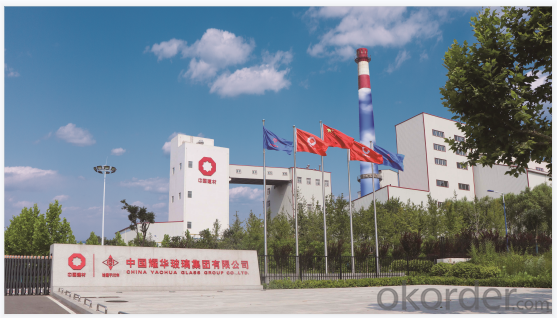 Company introduction
---
Founded in 1922,China Yaohua Glass Group Co.,Ltd.(hereinafter referred to as "Yaohua Group") is a second-tier subsidiary of Triumph Science&Technology Co.,Ltd..It is the first manufacturer in Asia to continuously produce flat glass by machine,and is known as "the cradle of Chinese glass industy".
Yaohua Group, as the core platform of Triumph Science & Technology Group for high-quality float and special glass, now has 14 independent legal entity enterprises, with assets of over 10 billion yuan, annual revenue of more than 5 billion yuan and total annual profit of more than 1 billion yuan. The group covers 10 prefecture-level cities in six provinces including Heilongjiang,Hebei, Shandong.,Henan, Anhui and Sichuan, with 4000 employees.
It has three glass plates.They are float glass ,special glass and deep-processing glass. The special glass unti is composed of ENGYANG TRIUMPH SILICON MATERIALS CO., LTD. 、 Qinhuangdao Scinan Specialty Glass Co.,Ltd.、Triumph Bnegbu Glass Co.,Ltd. and CNBM(PUYANG) PHOTOELECTRIC MATERIALS CO., LTD.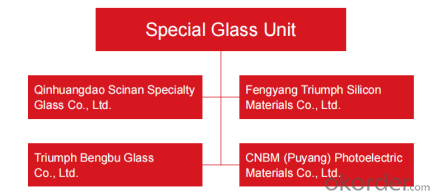 Fengyang Triumph Silicon Materials Co., Ltd. Is the subsidiary of China National Building Material Group Co., Ltd., a Fortune 500 company. Fengyang Triumph production line adopts oxygen combustion + electric boosting technology + platinum system technology with completely independent intellectual property rights.The company mainly produces borosilicate float glass 3.3 and borosilicate float glass 4.0.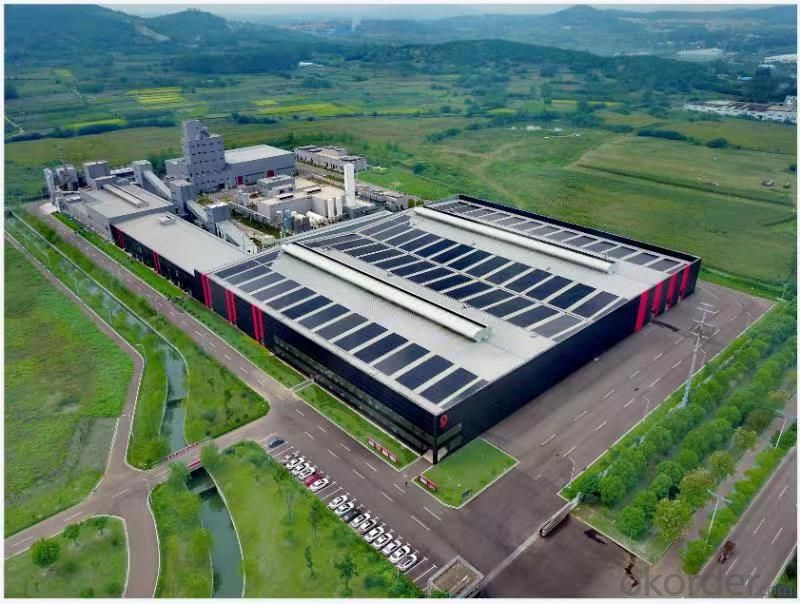 The company plans to build a fully electric fused borosilicate float galss 3.3 production line with a melting capacity of 30t/d. It is expected that the ignition conditions will be available in 2023.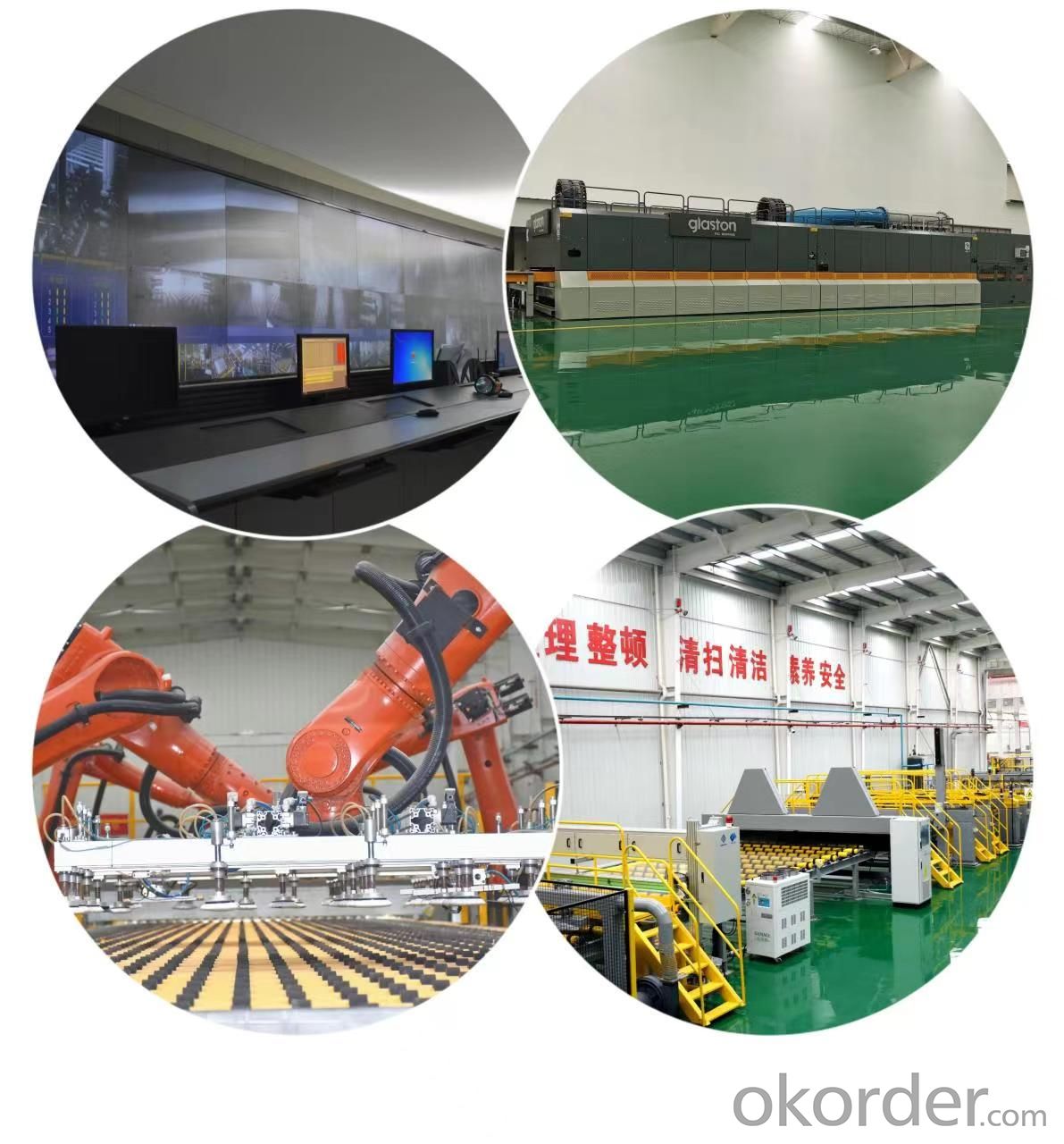 Our company has passed the SGS certification 、SISO9001:2015 certification, and we have also passed the Certificate China National Compulsory Product Certification.Our company has obtained more than 20 national patents,and fireproof glass test report.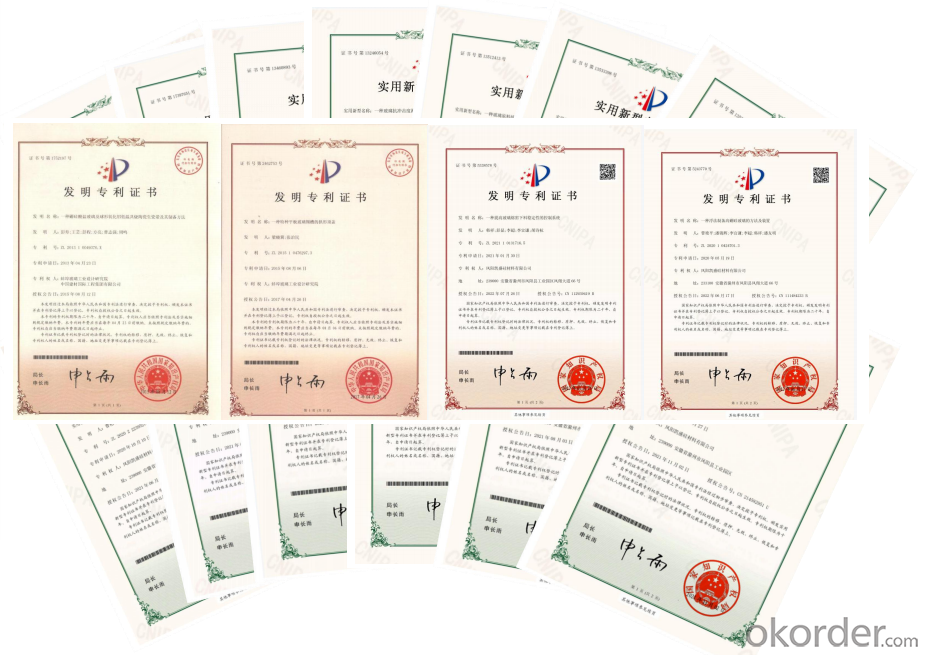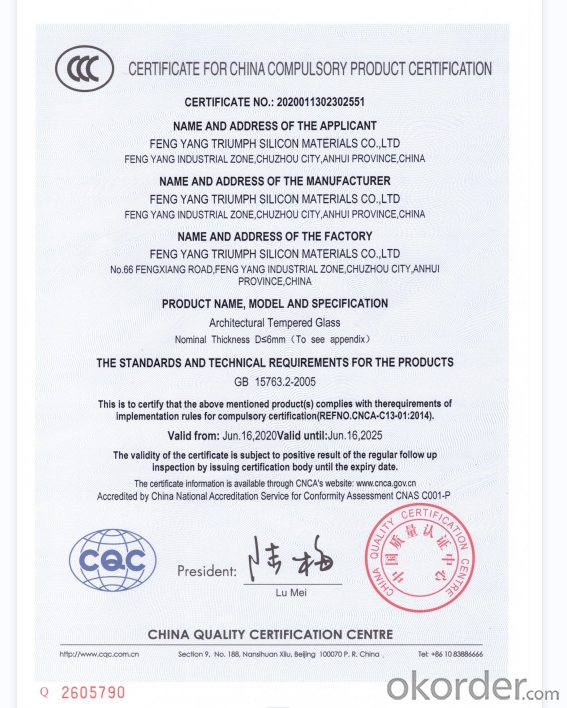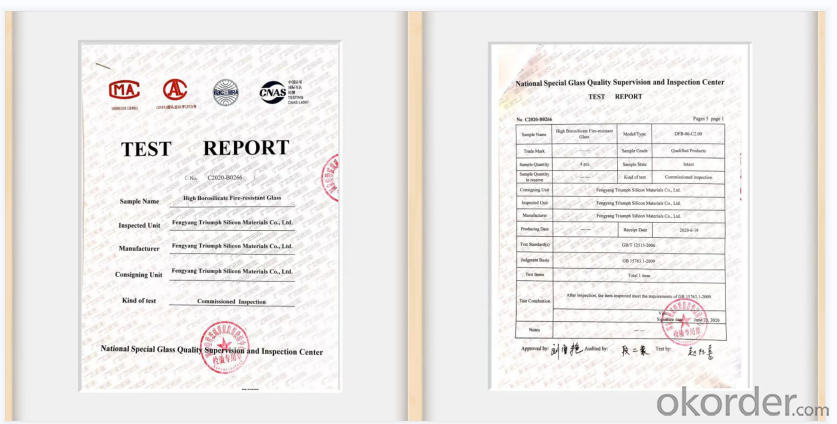 Q:Building glass curtain wall in the construction of what important provisions
Q:How to identify the glass film is good or bad? Identify glass sheets should pay attention to those matters?

There is a special instrument for testing the membrane. The If you have questions about the membrane. You call the business directly on the spot test film. The Under normal circumstances. Businesses will have a special test film equipment.
Q:Domestic architectural glass list?

Domestic third-tier and small factories of the brand: Luo glass (mainly the production of float glass), Blue Star, gold glass
Q:Clip glass anti-theft glass, folder wire glass, discoloration glass, heat-absorbing glass and eating glass information.

Are you a fifth grade last semester? You should be looking for this: folder silk glass Clamp glass also known as shredded glass or wire glass. It is produced by the calendering method, that is, in the glass melting state will be preheated steel wire or wire into the middle of the glass, the annealing, cutting made. The glass surface can be embossed or polished, and the color can be made into a colorless, transparent or colored. Clamp glass is characterized by good safety and fire resistance. Clamp glass due to the role of steel mesh skeleton, not only to improve the strength of the glass, and when the impact or the sudden change in temperature and damage, the fragments will not fly, to avoid the debris on the human injury. In the event of fire, when the flame extension, folder glass glass heat burst, due to the role of metal wire, glass can still be fixed, isolated flame, it is also known as fire glass. According to the national industry standard JC433-91 stipulates that the thickness of the laminated glass is divided into: 6,7,10mm, size is generally not less than 600mm × 400mm, not more than 2000mm × 1200mm. At present, China's production of laminated glass is divided into folder embossed glass and folder polished glass two categories. Clamp glass can be used for building doors and windows, skylights, lighting roof, balcony and other parts. Am i right??
Q:What parts of the building curtain wall project?

The construction materials include: project approval documents (preparation documents and management documents), supervision documents, construction documents (construction management records, design changes, product quality certification documents, engineering inspection data, construction records, safety and functional testing) Construction plans, audio and video information, project bidding information, project settlement information, project safety management information, and the relevant units of the documents.
Q:Find the role of several new glass features, to concentrate a little Hurry Short point, a little concentration, tomorrow to use acridine!

Flat glass is not processed by other flat glass products, also known as white glass or clean glass. According to the production method is different, can be divided into ordinary flat glass and float glass. Flat glass is the largest in the building glass, the most used one, mainly for doors and windows, from lighting (visible light transmission than 85% 90%), enclosure, insulation, sound insulation and other effects, but also further processed into other technical glass The original film.
Q:The general specification is to ask the length and width of the glass at the time of shipment and the length of the cut, the number of cuts, and the method. In the question of whether the two companies in the data of the two materials can be provided? Behind can be chase points.

Each series are different, there are 55 series, 50 series, 65 series, 80 series, these series are how to divide it, see the following figure: is broken bridge profile to set the width, 55 refers to 5.5cm, 65 refers to 6.5cm, and so on. Different widths, different prices 55 series 2, the hollow thickness is determined by the profile, the wider the profile, the greater the thickness of the hollow can be achieved. This four, there are three to do 55 series of profiles, one said to be able to do 15mm hollow, but there are two that do not recommend doing, they do not do that home do not do 55 series of businesses do 65 series, but They do not do 15mm hollow, only 12mm hollow. (5 +) + 15 + (5 +) of the window, as shown in the following picture on both sides of the glass has no space to use, only can only be used to do the same Side of the use of pressure, the other side of the fight black glass glue, this can do, but the result is to play black glass glue has a great drawback, that is much worse durability, a long time after the black rubber may fail, so I personally strongly recommended We do not use 55 series profiles to do (5 +) + 15 + (5 +) window, I personally guess that the *** home window is marked with vinyl, rather than the use of pressure on the pressure. As for everyone really want to do thick hollow, you can use the 80 series of broken bridge aluminum, but the price is very expensive Oh. 3, broken bridge aluminum thickness is not necessarily fixed, the amount of the thickness of the four, the thinnest some less than 1.2mm, but we all know that they should be more professional business, usually broken bridge aluminum thickness of 1.4 ~ 1.5mm. Broken pipe aluminum thickness uniformity is acceptable 4, for everyone to look at the import of steel profiles it, it is Shide no way than ah, look inside the steel lining, but the price is quite good, with the broken bridge aluminum prices are similar, there is a price than broken bridge aluminum Still high
Q:So in developing apartments buildings what is the best material to use for the building. Like glass,steel ?etc?

You mean for building apartment buildings? It varies but probably is brick or block. Go look at a few apartment buildings in the same city and whatever they are made of is probably the right stuff to use.
Q:Curtain wall energy conservation generally use what material

The curtain wall itself uses hollow glass (more stringent can use LOW-E glass), broken bridge insulation aluminum. Curtain walls and building cracks using fire insulation materials (commonly used rock wool) filled.
Q:What is architectural glass?

Architectural glass (architectural glass) is the main varieties of flat glass, with a smooth surface, translucent, sound insulation, insulation, wear resistance, climate change, material stability and so on. It is made of quartz sand, sandstone or quartzite, limestone, feldspar, dolomite and soda ash as the main raw material. It is made by crushing, sieving, batching, high temperature melting, molding, annealing, cooling and processing. The function of architectural glass is no longer just to meet the lighting requirements, but to have to adjust the light, thermal insulation, security (bulletproof, anti-theft, fire, radiation, anti-electromagnetic interference), art decoration and other characteristics. With the continuous development of demand, glass molding and processing technology has also been a new development. Now, new technologies such as interlayer, tempered, ion exchange, glazed decoration, chemical thermal decomposition and cathodic sputtering have been developed to increase the amount of glass in the building and become the third largest building behind cement and steel material. Let you know about building glass.
1. Manufacturer Overview

Location
Year Established
Annual Output Value
Main Markets
Company Certifications
2. Manufacturer Certificates

a) Certification Name
Range
Reference
Validity Period
3. Manufacturer Capability

a)Trade Capacity
Nearest Port
Export Percentage
No.of Employees in Trade Department
Language Spoken:
b)Factory Information
Factory Size:
No. of Production Lines
Contract Manufacturing
Product Price Range