Specifications of Bearing Steel Round Bar
Grade

AISI 52100, ASTM E52100, DIN 1.3505,JIS SUJ2, GCr15

Dimensions

Diameter: 30-60mm

Length: 2000-13000mm or as required

Shape

Round Bar

Type

Alloy Steel Bar

Delivery Condition

Black Surface

Material

Bearing Steel

Technique

Hot Rolled
Usage and Applications of Bearing Steel Round Bar
Bearing steels are used for ball and roller bearing applications and are comprised of low carbon steels and high carbon through harden able steel.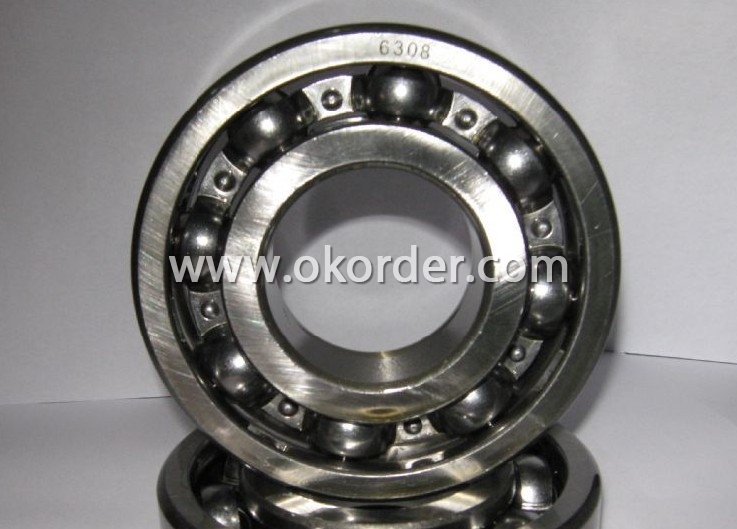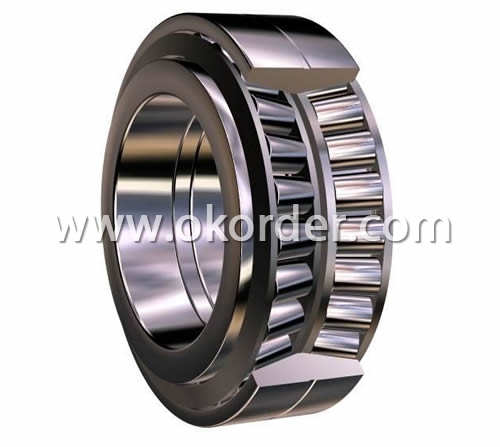 First the famous 1C-1.5Cr steel from which the majority of bearings are made. Its structure is apparently well-understood and the focus is on purity in order to avoid inclusions which initiate fatigue during rolling contact. Then there is the M50 steel and its variants, from which bearings which serve at slightly higher temperatures in aeroengines are manufactured, based on secondary-hardened martensite.
Tapered roller bearing are generally used to support combined load mainly consisting of radial load. Their cups are separable for easy assembling ,During mounting and using, radial clearance and axial clearance can be adjusted and preloaded mounting can be made.
Packaging & Delivery of Bearing Steel Round Bar
Packaging Detail: ASTM 52100 Steel in seaworthy packing or on customer request; Packed in bundles with standard export sea-worthy package or as customer require
Delivery Detail: 45 days after confirmed
Trade terms: FOB, CFR, CIF ou as customer's required
MOQ: 25 tons or at customer's demands. If the quantity is good, the price will be better.
Processing of Bearing Steel Round Bar
The processing of Bearing Steel Round Bar is hot rolled (strictly control sulphur, phosphorus and non-metallic inclusions content and distribution)
Chemical Composition of Bearing Steel Round Bar
C

Si

Mn

Cr

Ni

Cu

Equal or less than

0.95-1.05

0.15-0.35

0.25-0.45

Cr:1.40-1.65

0.30

0.25
All products' chemical composition and specification can be design according to customers' requirement.
Note of Bearing Steel Round Bar
1. According to national standard (GB) for our products, if not, supply according to national standards (GB) or agreement.
2. We can not only provide electric furnace +LF+VD and electros lag re-melting (ESR) steel forging materials, but also forging products of piece, bar, etc.
3. Our company is equipped with roll equipment and can provide our customers with roll billets or finished.
4. Please send us your detailed specifications when inquire. We will reply to you ASAP.
5. Certificate of quality is issued in English, in addition the normal terms, production process, the mechanical property (yield strength, tensile strength, elongation and hardness. forged ratio, UT test result, Grain size, heat treatment methods and the sample of is shown on the certificate of quality.
Q:

Yes, special steel can be used in the oil and gas industry. Special steel alloys such as stainless steel, duplex steel, and super duplex steel are widely utilized in various applications within the industry due to their exceptional corrosion resistance, high strength, and heat resistance properties. These specialized steels provide increased durability and performance in harsh environments, ensuring the safe and efficient operation of oil and gas equipment and infrastructure.
Q:What grade of iron powder should be used for processing special steel? Are there any other elements on the request? How much are they?

The main special steel carbon structural steel, carbon tool steel, carbon spring steel, alloy spring steel, alloy structural steel, bearing steel, alloy tool steel, alloy tool steel, high-speed tool steel, stainless steel, heat-resistant steel and high-temperature alloy, precision alloy, gold and other electric heating.
Q:

Some of the surface treatment methods used for special steel include electroplating, hot-dip galvanizing, powder coating, and nitriding.
Q:

Special steel is used in the aerospace industry for various applications, including the manufacturing of critical components such as jet engines, landing gear, and airframe structures. Due to its exceptional strength, corrosion resistance, and heat resistance properties, special steel ensures the safety, durability, and performance of aircraft while operating under extreme conditions.
Q:

Special steel has low magnetic permeability, meaning it exhibits little to no magnetic properties. This enables it to perform well in magnetic fields by minimizing interference, distortion, or attraction to magnetic forces.
Q:

Special steel performs exceptionally well in high-pressure environments due to its unique composition and properties. It is designed to withstand extreme pressure and temperature conditions without deforming or losing its structural integrity. The high tensile strength and hardness of special steel enable it to resist the forces exerted by high pressures, making it an ideal material for applications such as oil and gas pipelines, pressure vessels, and hydraulic systems. Additionally, special steel's excellent corrosion resistance ensures its durability and longevity in aggressive environments, further enhancing its performance in high-pressure settings.
Q:

Nitrogen alloyed steel is used in the production of high-strength bolts to enhance their mechanical properties. By adding nitrogen as an alloying element, the steel becomes stronger, more resistant to corrosion, and exhibits improved toughness. This makes the bolts suitable for applications requiring high levels of strength and durability, such as in construction, automotive, and aerospace industries.
Q:

Special steel contributes to aerospace material cost reduction in several ways. Firstly, special steel is known for its high strength-to-weight ratio, which allows for lighter and more fuel-efficient aircraft. This reduction in weight leads to lower fuel consumption and operational costs. Additionally, special steel offers excellent corrosion resistance properties, reducing the need for frequent maintenance and replacement of parts. This results in cost savings in terms of maintenance and downtime. Furthermore, special steel's durability and reliability ensure a longer lifespan for components, reducing the frequency of part replacement and associated costs. Overall, the use of special steel in aerospace materials helps to optimize performance, enhance fuel efficiency, and minimize maintenance expenses, leading to cost reduction in the aerospace industry.
Q:

Wear-resistant stainless steel is commonly used in the production of cutting tools due to its high hardness and resistance to wear and corrosion. This steel alloy is essential for making durable and long-lasting cutting tools, such as knives, blades, drills, and saws. The wear resistance of stainless steel ensures that these tools can withstand the friction and abrasion involved in cutting various materials, leading to improved performance and extended tool life.
Q:

There are several different types of electrical steel, including grain-oriented electrical steel (GOES), non-grain-oriented electrical steel (NGOES), silicon steel, and amorphous steel.
FORWARD is specialized in special steel, die steel, including: plastic die steel, hot work steel, cold work steel, alloy structural steel, bearing steel, high speed tool steel, carbon steel, stainless steel and so on with different specification. We sincerely provide high quality and favourite price. Our company keeps the principle of "reputation is fisrt, customer is our god". Honest, pragmatic spirit are directing our production and sale, in order to serve our valued customer with convenient, top speed and best from here.
1. Manufacturer Overview

Location
Guangdong, China
Year Established
2005
Annual Output Value
Above US$ 100 Million
Main Markets
korea, India, Malaysia, Brazil, Germany, Belgium, Middle East
Company Certifications
2. Manufacturer Certificates

a) Certification Name
Range
Reference
Validity Period
3. Manufacturer Capability

a)Trade Capacity
Nearest Port
Guangzhou
Export Percentage
50%-80%
No.of Employees in Trade Department
21-100 People
Language Spoken:
English; Chinese
b)Factory Information
Factory Size:
23,000 square meters
No. of Production Lines
1
Contract Manufacturing
OEM servise offered
Product Price Range
high; average
Hot Searches
Related keywords