Timber-beam H20 for formwork and scaffolding systems
Loading Port:

Tianjin
Payment Terms:

TT OR LC
Min Order Qty:

50 m²
Supply Capability:

1000 m²/month
Inquire Now
Customer Service
OKorder Service Pledge
Quality Product
Order Online Tracking
Timely Delivery
OKorder Financial Service
Credit Rating
Credit Services
Credit Purchasing
---
Add to My Favorites
---
Characteristics:
◆ Standardized production lines.
Supply capability: 3000m/day, Lmax = 6600mm.
◆ Finger jointing of the flange and web, the strength of timber beam is highly improved.
Max. shearing force failure load:40KN
◆ Well treated to prevent from water penetration or erosion, so the service life maximally extended.
Normally, CNBM timber beam H20 can be used for 4 to 5 years, the exact using time would depend on maintenance & storage.
◆ Robust caps at the end of the girders protect against damages.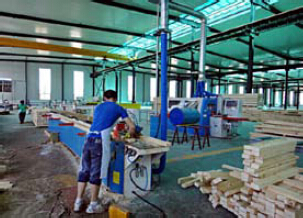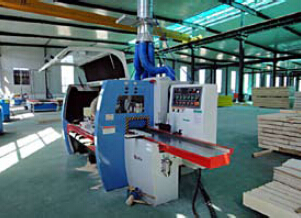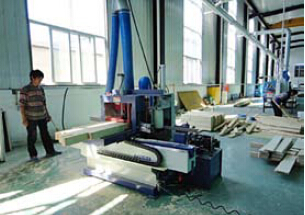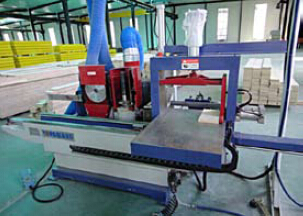 Q:What is the difference between the steel template and the wood template? When to use steel formwork? When to use a wooden template?Now what kind of use

Can use a combination of steel templates can also be used in large format steel formwork
Q:What are the advantages and disadvantages of the application of the steel formwork and the plywood formwork in the construction?

From the aspect of Construction: the construction speed of the large steel formwork is fast, the quality effect is good; the wood formwork is assembled slowly, and the bulging phenomenon is easy to occur;
Q:Types of building templates? What is clear water template?

Plastic template: at present, there are many companies to develop a variety of plastic template, such as hard template, reinforced plastic wood plastic composite template, GMT plastic, plastic and plastic floor template template template system, reduce wood cutting, replacing the traditional technology with new technology, to believe that the future will widely used in building materials industry.
Q:Production of steel plate for bridge steel plate SPHC and Q235 which material is good? What is the difference?

Equivalent to GB GB699 (high quality carbon structural steel national standard) in the 10#, 15# steel hot-rolled plate, their carbon content range is about 0.1-0.15%.Q235 is the national standard GB700 (carbon structural steel national standard)
Q:Plastic building templates where there is an urgent need to solve

Three, release simple. The concrete does not touch the surface, without the release agent, easy demoulding, easy to clear ash.Four, stable weather. The mechanical strength is high, under the condition of the temperature of -20 DEG C to +60 DEG C, the utility model has the advantages of no shrinkage, no expansion, no cracking, no deformation, stable size, alkali resistance, corrosion resistance, fire resistance, water resistance and insect repellent
Q:Are all steel plates used for beam slab prefabrication

Prefabricated components according to the number of times to determine the turnover, the same specifications of the components to reach more than 10, the general use of stereotypes steel template, the specification of the component is less, the general use of steel or steel formwork formwork
Q:PVC building template introduction

PVC building template is also called wood plastic formwork, plastic formwork, plastic formwork.PVC building template is an energy-saving and environment-friendly products, after the wooden template, composite steel formwork, bamboo plywood, all steel template and a new type of product. Can completely replace the steel formwork, formwork, timber, traditional energy saving and environmental protection, low cost amortization.
Q:What are some of the components of the combined steel template, what role?

3, the connector has a U shaped card L - shaped bolt, hook head bolts, fastening bolts, pull bolt, dish shaped fasteners, 3 - shaped fasteners, such as plate type pull rod.4, support tools supporting steel pile, steel column, steel column hoop, hoop steel, steel beam, steel pipe clamp fixture pillar (supporting), steel brace. Planar adjustable steel frame, wood, etc..5, the isolation agent commonly used waste oil and diesel oil (1:1 ~ 4) and silicone co hydrolysate and gasoline (1:10), etc.
Q:Types of building templates? What is the clear water template

3: bamboo plywood is the earliest use of plain bamboo plywood template, has developed a bamboo bamboo plywood coated template, bamboo plywood, wood coating or coating bamboo plywood etc.. Commonly used in Shandong, Guangxi.4 wood plywood (water templates): currently widely used in the solid wood plywood formwork, should promote the use of wood covered plywood. Commonly used in Guangdong area of Eucalyptus wood membrane.
Q:Who used plastic building template? How is the effect? What are the advantages and disadvantages?

Plastic building template is an energy-saving and environment-friendly products, after the wooden template, composite steel formwork, bamboo plywood, all steel template and a new type of product. Can completely replace the steel formwork, formwork, timber, traditional energy saving and environmental protection, low cost amortization
1. Manufacturer Overview

Location
Year Established
Annual Output Value
Main Markets
Company Certifications
2. Manufacturer Certificates

a) Certification Name
Range
Reference
Validity Period
3. Manufacturer Capability

a)Trade Capacity
Nearest Port
Export Percentage
No.of Employees in Trade Department
Language Spoken:
b)Factory Information
Factory Size:
No. of Production Lines
Contract Manufacturing
Product Price Range