Solar System Low Price 200AH 100AH lifepo4 Battery Wallmounted NCQ
Loading Port:

SHANGHAI
Payment Terms:

TT OR LC
Min Order Qty:

10 SET
Supply Capability:

100 SET/month
Inquire Now
Customer Service
OKorder Service Pledge
Quality Product
Order Online Tracking
Timely Delivery
OKorder Financial Service
Credit Rating
Credit Services
Credit Purchasing
---
Add to My Favorites
---
Parameters

Product Model

Watt 1-s

Watt 1

Nominal Energy

2.5KWH

5KWH

Nominal Voltage

25.6V

51.2V

Nominal Capacity

100Ah

100Ah

Cell Type

LFP

LFP

Standard Charge Voltage

29.2V

58.4V

Max Charge Current

100A

100A

Discharge Cut-Off Voltage

20v

40V

Max Discharge Current

100A

100A

Parallel Function

Support parallel

Support 15 Units in Parallel

Communication Interface

No Communication

RS485、RS232、CAN(Optional)

Calendar Life

15+Years @25C 80%DOD

Cycle Life

≥6000 Cycles (80%DOD)

Charge temperature range

0~65℃

Discharge temperature range

-20~65℃

Certification

Cell: UL1642/IEC62619/CE/ROHS/ MSDS/UN38.3 Pack: MSDS/UN38.3

Dimensions

430*600*105mm

570*690*105mm

Weight

28Kg

46Kg
Source with confidence
√ Direct from Verified Custom Manufacturer
Application:
Household,Hospital, Bank, Airport, Power plant and other systems.
Solar energy storage cabinet
Long last UPS battery.
Phone switch, Telecom room SMR hospitals.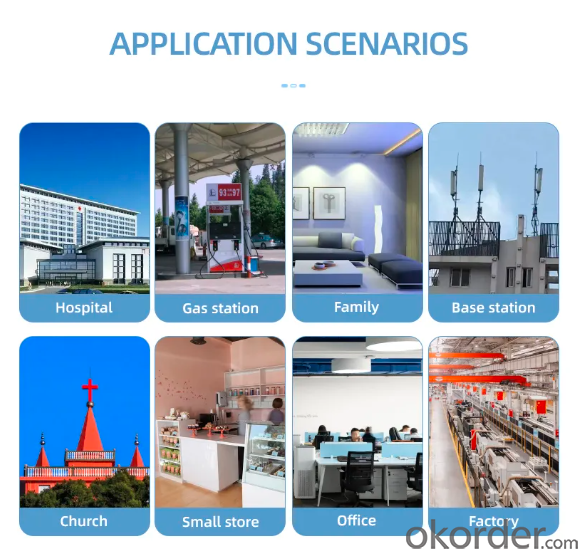 ADVANTAGES
About 2000-6000 cycles, up to 10 times longer life span compared to lead-acid batteries.
More Usable Capacity
100% depth of discharge (DOD),25-50% more usable capacity than lead-acid batteries.
Lightweight
Average 70% lighter than the same size traditional lead-acid batteries.
Fast &Safe Charge
High charge/discharge rate, charge much faster than traditional lead-acid batteries.
Built-in Protection
Every battery comes with a built-in battery protection system.
Drop-in Replacement
A variety of BCI standard sizes or custom solution for easy drop-in replacement.
Eco-friendly
Ultimate clean energy, no gassing, no fumes, no pollution, on-hazardous batteries.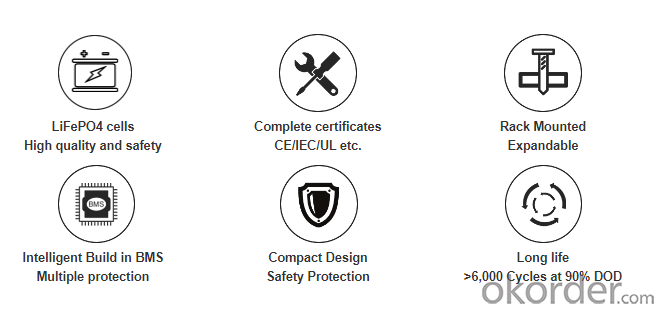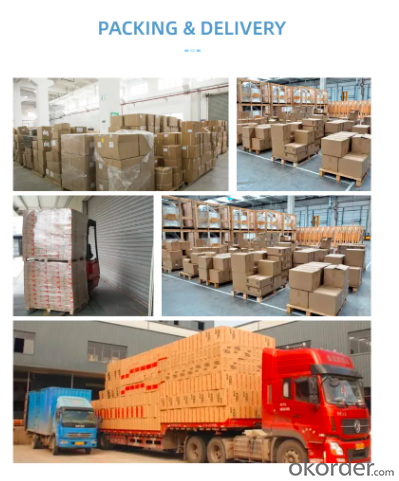 Order!Order!Order!
CONVENIENT AND BEAUTIFUL ENERGY STORAGE DEVICE, TO ENSURE THAT YOU CAN GET THE LIGHT AT ANY TIME AND PLACE. TO ORDER IT, QUALITY SERVICE, REASONABLE PRICE AND PERFECT AFTER-SALES.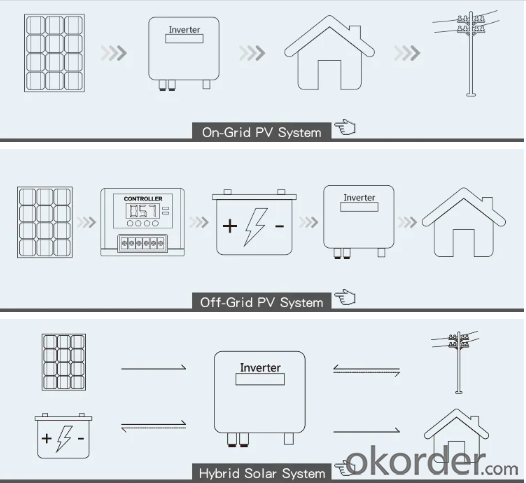 FAQ:
Who are we?
We are based in Beijing, China, start from 2004,sell to all countries. There are more than300 people in our office.
How can we guarantee quality?
Always a pre-production sample before mass production;
Always final Inspection before shipment;
What can you buy from us?
Energy Storage System,Power Storage Battery,Solar Panels,Energy Etorage Battery,LiFePO4 Battery Storage System
Why should you buy from us not from other suppliers?
Focus on the R&D, production and sales of power batteries & energy storage system.
What services can we provide?
Accepted Delivery Terms: FOB,CFR,CIF,EXW,DDU,Express Delivery;
Accepted Payment Currency:USD,CNY;
Can I have a sample order?
Yes, we welcome sample order to test and check quality.
Would you accept to use our logo ?
All of our products are accepted to print your logo on the enclosure and package box,it depends on the amount, from 200pcs to1000pcs.
What kind of certificate you have ?
CE/TUV/MSDS/ISO/CB/UL/ROHS certificates.etc.
How to choose suitable inverter?
If your load is resistive loads, such as: bulbs, you can choose a modified wave inverter. But if it is inductive loads and capacities loads,we recommend using pure sine wave power inverter.
How do I choose the size of the inverter?
Different types of load demand for power are different. You can view the load power values to determine the size of the power inverter.
Q:Hey Recently I got a mini dvd player and I the only things that came with it where: a power adapter for plugging into a wall, a rechargeable battery pack, and duh the dvd player.I was wondering how do you charge the battery pack?!!?!?!??!?!? My battery pack is rb-li 15 if it matters. How do you charge it? There is no way to charge it as far as I can see. I thought you would like take off the cord on the battery then put in the other plug in the ac adapter then charge it like that but noooooooo they have to make it impossible.Oh and I got no remote or manual. Do other remotes like universal work with the mintek dvd player?the mini dvd player number model or w/e is MDP-58605 TFT MONITOR PORTABLE DVDHELP

Need to know please
Q:I am building a robot and i do not want to use a lead acid battery, one because it is so heavy and two because i need a lot of energy in a some what small area. If you dont think the lithiums would do the job can you tell what would do a better job. Also do you know of any cheep hydrogen power stations. Thank you

Very Very carefully! Quoting the article below: What happens if a lithium-ion battery is inadvertently overcharged? lithium-ion is designed to operate safely within their normal operating voltage but become unstable if charged to higher voltages. When charging above 4.30V, the cell causes plating of metallic lithium on the anode; the cathode material becomes an oxidizing agent, loses stability and releases oxygen. Overcharging causes the cell to heat up. If left unattended, the cell could vent with flame. Flame is bad! The chargers for lithium-ion and NiMh are magical devices. They require more design then most amatures can provide (myself included). Look for battery and charger combinations on the auction web sites. Good Luck!
Q:I bought two new battery packs earlier today, and while I knew they were rechargeable, I wasn't aware of the fact that you can't put batteries in it yourself. Is there any way to charge them up without having a charge kit, because I don't have one.

I assume you're talking about Xbox 360 controllers. While there is no way to charge the battery pack without a kit of some kind (due to the unique port), you can buy battery packs that use two AA batteries, and you can use recharchable batteries in them. Swing by a game store or order one for cheap online.
Q:I bought a shaver that came with two rechargeable battery packs (2 x AA 900mAh 1.2V)Both packs powered the shaver fully for awhile until the energy was drained. However, the adapter (AC: 200V~50Hz DC: 3V 500mA) it came with does not charge either battery pack. When I plug the adapter to the battery pack, the red light comes on, so I know contact is being made, but no matter how long I leave it there, either battery pack does not charge.I'm not electrically skilled, so I was hoping someone on here could help me out.

Check if you have followed properly the battery polarity connection to its terminal. The contact must be positive to positive and negative to negative. If it was not followed the charger's red light will still comes on,but the battery pack will not charge because there is a reverse polarity circuit protection inside the charger. This is to protect the battery in case it was inserted in reverse position (polarity). The power supply current will not charge the battery or goes to battery. It will be blocked by the diode protection that is connected in series, This diode allows current passing in one direction only (polarized forward) and does not in the opposite (reverse polarization).
Q:I want to replace the batteries for my portable printer so I opened up the battery pack and inside were four cells. They all say ICR18650S2.

They are battery cells, you can not buy them separately. You need to buy the actual battery pack itself (yes, that big fat case). You can easily buy them from Amazon by searching your printer model
Q:I think it's impossible! This is surely a stupid question, it just doesn't explain it anywhere. Are they stuck in there?

Just shake the battery pack up and down. The batteries should slide right out. They're designed to stay in the pack tightly so that they do not rattle and make annoying noises, and so when you take the battery pack off, they don't just fall on the floor. But with a simple shake, they should just come out.
Q:Hi I have dead NiCd battery that measured 0 volts.No matter how long you put this thing in the carger, it just woudn't hold any charge?Is there any known way to resurrect this battery? Non-commercially?

I have done this many times. Take a voltmeter and put it across the cell (don't do cells in series, do them one at a time). Get a current limited power supply (bench power supply), set it to about 3 to 5V, and limit the current to something between 3 and 20 amps (yes, I have used as high as 20A and not hurt the battery). BRIEFLY (one second or less) touch the power supply wires across the battery. Watch the voltage. It should come up. If it reaches 1.2 V, stop, and charge it immediately. Be careful not to overheat the battery - it may explode.
Q:How do i use it it came with just the battery part that you plug into the back of the controller but nothing else how is it supposed to be rechargeable.how do i recharge the rechargeable batteries

you just plug the recharge cable into the controller and the xbox and it charges, if it doesn't the cable or the battery pack is bad
Q:Hi, I need to know a good battery pack for this camcorder, the battery that came with it only lasts about 60 minutes, I want one that lasts at least two hours, because I am about to go on a trip.

From Canon. BP-2L14 You can use the original as a spare - while one is in use, the other is charging Get the CB-2LW Battery Charger, too.
Q:does battery world repack batteries? if they do, how much does it cost?

some Anton Bauer battery packs are made with individual cells ( D size) internally. they can be re-celled (not repacked) yourself or by a technician. i used to do this at various television stations i worked at. i am not aware of any other type battery pack that is can be done with. it would cost about 1/4th the price of a new pack.
1. Manufacturer Overview

Location
Year Established
Annual Output Value
Main Markets
Company Certifications
2. Manufacturer Certificates

a) Certification Name
Range
Reference
Validity Period
3. Manufacturer Capability

a)Trade Capacity
Nearest Port
Export Percentage
No.of Employees in Trade Department
Language Spoken:
b)Factory Information
Factory Size:
No. of Production Lines
Contract Manufacturing
Product Price Range
Hot Searches
Related keywords