Mono Solar Panels CNBM 280W-300W
Loading Port:

China Main Port
Payment Terms:

TT or LC
Min Order Qty:

100 pc
Supply Capability:

10000 pc/month
Inquire Now
Customer Service
OKorder Service Pledge
Quality Product
Order Online Tracking
Timely Delivery
OKorder Financial Service
Credit Rating
Credit Services
Credit Purchasing
---
Add to My Favorites
---
Introduction of Mono Solar Panels CNBM 280W-300W
CNBM Solar photovoltaic (PV) Panel is designed for large electrical power requirements.
It is the optimal choice for both on-grid and off-grid power systems.
CNBM Solar panel offers high performance of power per square foot of solar array.
Monocrystalline silicon(c-Si): often made using the Czochralski process.
Single-crystal wafer cells tend to be expensive, and because they are cut from cylindrical ingots, do not completely cover a square solar cell module without a substantial waste of refined silicon.
Hence most c-Si panels have uncovered gaps at the four corners of the cells.
Applications of Mono Solar Panels CNBM 280W-300W
On-grid or off-grid solar power system;
MW Solar Power Plant;
Commercial and industrial building roof-top systems;
Home and official appliances power supply solar systems;
Characteristics of Mono Solar Panels CNBM 280W-300W
I.Solar Cell : High efficiency crystalline solar cell. Even if under the weak light, the solar module can produce maximum power output.
II.Tempered glass (toughened glass): Anti-reflecting coating and high transmission rate glass increase the power output and mechanical strength of solar module.
III.EVA and TPT: Using high quality EVA and TPT to prevent destroying and water.
IV.AI frame: Without screw, corner connection. 6 holes on the frame can be installed easily.
V.Junction box: Multi function junction box with water proof.
VI.Long lifetime: ≥25 years; Less power decrease.
VII.Good performance of preventing from atrocious weather such as wind and hails.
VIII.Resisting moisture and etching effectively, not effected by geology.
IX.The certificate issued by international authority: UL, TUV, IEC, VDE, CE.
Standard Test Conditions of Mono Solar Panels CNBM 280W-300W
The opto-electrical specifications shown below are stabilized values being measured at Standard Test Conditions, Irradiance: 1000W/m2, Spectrum: AM1.5 at 25°C, The info below is subject to manufacturing tolerances. Where appropriate minutes of measurement are available and are used for the dimensioning of the installation.
Advantages of Mono Solar Panels CNBM 280W-300W
• CNBM Solar performance guarantees for 25 years
• 12 years guarantee for workmanship
• Timeliness of delivery
• Quality Products certified (TÜV, UL, CE, VDE, ISO)
Datasheet of Mono Solar Panels CNBM 280W-300W
Characteristics of Mono Solar Panels CNBM 280W-300W

Max Power Voltage Vmp(V)

36.2

36.2

36.2

36.7

36.7

Max Power Current Imp(A)

7.74

7.87

8.01

8.04

8.17

Open Circuit Voltage Voc(V)

44.9

44.9

44.9

45.5

45.5

Short Circuit Current Isc(A)

8.36

8.50

8.65

8.68

8.83

Max Power Pm(W)

280W

285W

290W

295W

300W
Temperature Coefficient of Mono Solar Panels CNBM 280W-300W

NOCT

45℃±2℃

Temperature Coeffucients of Isc (%/℃)

0.0492

Temperature Coeffucients of Voc (%/℃)

-0.3374

Temperature Coeffucients of Voc (%/℃)

-0.4677
Mechanical Data of Mono Solar Panels CNBM 280W-300W

Dimension

1957 × 992 × 50 mm

Weight

26 kg

No. of Cells and Connections

72 (6 × 12 )

Tolerance

0 ~ + 5 W

Cell

Monocrystalline Cell 156 × 156 mm

Packing

506 Pcs / 40ft(H) Container
Limits of Mono Solar Panels CNBM 280W-300W

Operating Temperature

-40℃ to +85℃

Storage Temperature

-40℃ to +85℃

Max System Voltage

1000VDC(IEC)/600VDC(UL)
Guarantees of Mono Solar Panels CNBM 280W-300W

Products Guarantee

10 yrs free from defects in materials and workmanship

Performance Guarantee

No less than 90% within 10yrs and no less than 80% within 25yrs

Certificates

TUV(IEC61215&IEC61730),VDE(IEC61215&IEC61730),UL,CE
The IV Curve of Mono Solar Panels CNBM 280W-300W

Picture 1. The factory of Mono Solar Panels CNBM 280W-300W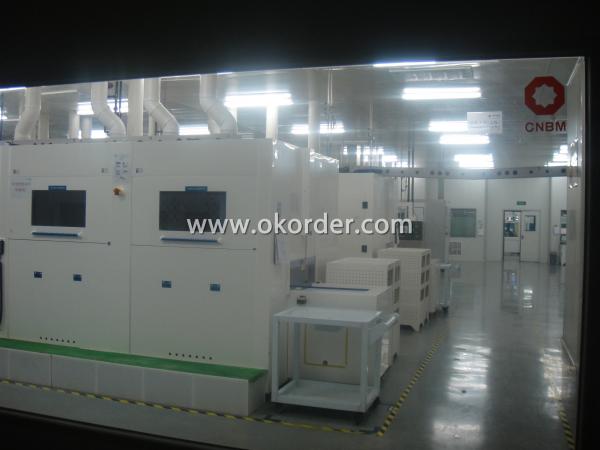 Picture 2. Production of Mono Solar Panels CNBM 280W-300W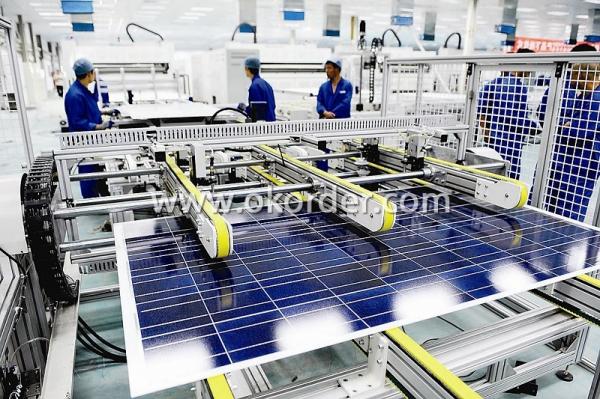 Picture 3. Packages of Mono Solar Panels CNBM 280W-300W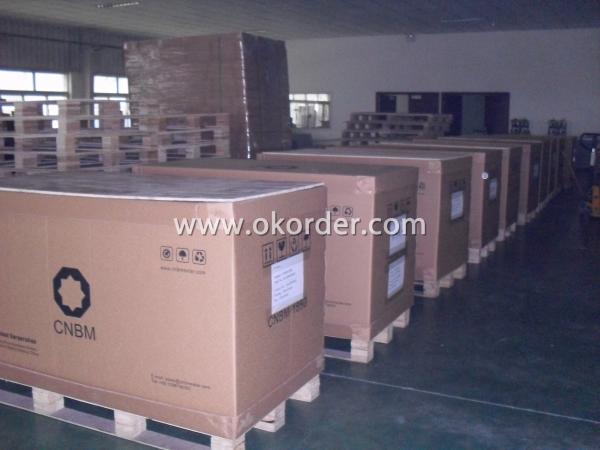 WHY CHOOSE US?
1. Excellent efficiency, Easy Installation & Maintenance
2. Outstanding performance in Low-Light
3. High transparent, Low-Iron, Tempered Glass
4. Ability to withstand High Wind-Pressure and Snow-Load
5. Advanced module sealing technology to eliminate leakage and frame deformation
6. Competitive price to save your cost!
Q:I know the basics of how solar panels work. Solar panels convert sunlight into DC electricity which is stored in batteries which would need to be run through an inverter to convert it to household AC. But is there a way for the appliances to use the solar panels electricity FIRST and any additional power from the grid? Is that how it works or do they only run specific devices(water heater, pool pump, etc)?

The batteries are inefficient and expensive. Lead acid batteries are 95% efficient at discharging but only 50% efficient at charging so you need double your power consumption in solar panels for a battery based system. The big breakthrough was in grid tied inverters, these can be connected to the grid and synchronizes it's frequency to the grid thereby selling the solar power to the grid. The house electric system remains on the grid so you buy back the power when you need it effectively turning the grid into a 00% efficient battery by accounting. This saves you the cost of the batteries and the inefficiencies of the batteries halving the number of panels that you need. Grid tied solar can be a third the price of a comparable battery based system. The utilities will usually still have a service fee and may have limitations such as you can only sell the amount of power that you use and the sale can only be credits versus future energy purchases. There will also be the inefficiencies of the grid tied inverter but it would be at full load which is when it is the most efficient often 95% whereas the partial load use of a battery based system operates the inverter at an average of 65% efficiency which is why DC appliances are highly recommended for a battery based system.
Q:if i was to put a solar panel (sp) just outside of the earths atmosphere ans another solar panel (sp2) 0km away towards the sun. which one would generate more power (sp or sp2)? and how much more? is there a ratio to work out the power output and distance from the sun? would the 0km distance between the panels make a large difference in power output?many thanks in advance

Given identical panels the one closer to the sun would generate more power, but a difference of only 0 km at 93 million miles, the difference would be very small. Light intensity is inversly perportional to the square of the distance from the source.
Q:Plz also label the price for the panel. I want a small panel but can produce a sufficent amount of energy. thank you :)

Canadian tire
Q:Is there a material that is capable of absorbing enough UV radiation to make it worth using as a flexible solar cell?Not flexible as in aluminum, but a material such as plastic (polycarbonate).

Yes it depends on the material of the bearings fixed, on the to be Moved pivots!/--Fulcrums/turning points/hinges.etc. but the wiring for commands has to reach them keeping them moveable in unhospitibale temperatures.The heating effect of an electric current is benificial too.
Q:So I reckon it's time to install some of these bad boys. it's come to point where electricity providers are charging such extortionate amounts that I can definitely see these reaping huge rewards before long. (Okay I might be exaggerating a little - they are pretty costly themselves).The problem is I've read around that they're only fitted to south facing houses? Why so? Why can't they be installed on the rear side of the roof - the side facing the garden? My house is facing north, so the front door leads north. Could I have solar panels installed on the back? (That's basically my question, with a bit of a rant too lol).Cheers.

You want the panels facing south because that is where they would get the most sunlight throughout the day. If your front door is facing north, then the back of your house would be facing south, right? So put them up in the back where they are facing south...haha wtf..
Q:I've heard that solar panels have back-up batteries for when it is cloudy or rainy that day.. is this true?

depending whether the solar array is back to grid or stand alone. Back to grid refers to the array being connect through the inverter to the main electricity supply grid. So when you are producing electricity from the solar array it feeds back into the main grid. Now if you are using more electricity than your array is producing then none will feed into the grid. The stand alone systems require batteries, which are charged from the electricity produced by the solar array. Solar arrays produce electricity on cloudy and rainy days but at a greatly reduced rate ; therefore little to no usable electricity is produced. Stand alone systems require batteries to store the electricity for use at night time and other times when the array is not producing . The back to grid systems require little to no maintenance as the electricity produced is fed back into the electricity network and stored there. Your meter is replaced with a dual meter . It reads your usage and your production. If in Australia you will get paid for the electricity you feed back into the grid. hope this helps.
Q:i dont wanna buy a solar panel becuase its too exspensive, i dont want use technical stuff i want to use every day materiels, but i need to know asap plzzzz.

Solar panel is a sheet of highly expensive, purest Silicon manufactured in a factory of exceptional killingly stringent specifications. You can't do that as a cottage industry, at least the material.
Q:I have a 2 volt deep cylce Everstart battery with 845 cranking amps, and a Grape Solar GS-S-250-Fab5 250-Watt Monocrystalline Solar Panel . I use them to power a 48Flat screen TV, a Roku, my 65 watt consuming MacBook Pro, and a 65 watt Fan.I know from previous experience that just the battery, an inverter, and the fan, that the fan will blow for 0 hours straight.Should I really be concerned with a Charge Controller?

Should I really be concerned with a Charge Controller? Yes. The main purpose of the charge controller is to protect the battery from over charging. Over charging reduces battery life. And spending extra money for a MPPT type controller will get more more useable power out of your solar panel. Would another battery of the same magnitude be helpful in preventing an accident? How much storage capacity does your current battery have (measured in kWH)? A ~$20 Kill-a-Watt meter would take a lot of uncertainty out of how much power you actually use. Even deep cycle batteries suffer reduced battery life from deep discharges. The battery sounds too small for the loads you describe so I would think you would want more. ---------------------------------------... After reading the other answer In a nutshell, with your small 2 volt starting battery, 24 volt panel and a mix of unknown loads, (which is correct), I thought I would elaborate. I had not considered the possibility that you bought a 24 volt panel for your 2 volt battery. Hooking the panel you bought directly to the current battery is a horrible idea. I you were lucky it would just cook the battery in a short period of time. You basically bought the wrong type of panel for a 2 volt system. I assume that there are no controllers on the the market for this situation. If that's the case, I don't know of any good way match the 24v panel to the 2 volt battery.
Q:I'm building a solar panel for the first time and have the tabbed solar cells. I put together 4 strings of 9 cells. And the cells are each 0.55V, 3.6A.Because I'm going to be using the panel indoors and leaning it up against a window pane, I put them in a 24x36 inch poster-size frame. The frame has a plexiglass cover and a thick cardboard backing. My question to you is this. Will the cardboard backing up against the metal underside (positive side) of the solar cells be ok? I don't know if it may catch fire or if holes may burn through when there's full sun.My guess here is it should be ok. But maybe I'm wrong. If I am wrong, or if something should be put in between, please let me know what I should use.Thanks everyone!

Build okorder /
Q:I've run out of things to keep me entertained recently and as part of a larger project, I was curious if its possible to 'McGuyver' up a solar panel out of common materials?

It okorder /
1. Manufacturer Overview

Location
Jiangsu, China
Year Established
2004
Annual Output Value
Below US$1 Million
Main Markets
Australia;Asia;South East Asia; South America;North America; Europe;Africa
Company Certifications
ISO 9001:2008; CE; TUV; UL
2. Manufacturer Certificates

a) Certification Name
Range
Reference
Validity Period
3. Manufacturer Capability

a)Trade Capacity
Nearest Port
Shanghai
Export Percentage
1% - 10%
No.of Employees in Trade Department
200-300 People
Language Spoken:
English;Chinese
b)Factory Information
Factory Size:
Above 8,000 Square meter
No. of Production Lines
6
Contract Manufacturing
OEM Service Offered;Design Service Offered
Product Price Range
Average