Fire Fighting Truck with 16m3 Water Tank
Loading Port:

Shanghai
Payment Terms:

TT OR LC
Min Order Qty:

1 PCS
Supply Capability:

1000 PCS/month
OKorder Service Pledge
Quality Product
Order Online Tracking
Timely Delivery
OKorder Financial Service
Credit Rating
Credit Services
Credit Purchasing
---
Add to My Favorites
---
Fire Fighting Truck with 16m3 Water Tank
Product Details
Basic Info.
Model NO.:HOWO FIRE TRCUK
Type:Aerial
Certification:ISO9000, CCC, TS16949
Volume:>10000L
Emission Standard:Euro 2
Transmission Type:Manual
Engine Type:4 Stroke
Payload:16
Fuel:Diesel
Drive Wheel:4×2
Horsepower:150-250hp
Condition:New
Fighting Marierial:Foam and Water
Export Markets:Global
Additional Info.
Trademark:HOWO
Packing:Nude
Standard:SGS
Origin:China
Production Capacity:500, 000 Unit/Year
Basic Information

Vehicle name

FIRE ENGINE

Chassis:

SINOTRUCK HOWO

Outline size(L×W×H) (mm)

10025 ×2500×3600

Cargo inline size(L×W×H)(mm):

/

Rating mass(kg)

12350

Empty mass(Kg):

14800

Full mass(kg)

27600

Emission standard

Euro 2 /3

Engine Information

Model

WD615.92E

Type

6 Cylinder Diesel engine

Power/displacement(KW/ML)

196/9726

Manufacture

SINOTRUCK

Chassis Information

Wheelbase(mm):

4600+1350

Axle load(kg) F/R

7000/18000

Tire

11.00-20,11.00R20

Max speed (km/h):

90

Front suspension(mm)

1500

Rear

2445,2420

Front track(mm)

2022,2041

Rear track(mm)

1830

Approach angel(°)

16

Departure angle(°)

13

Steering

Power steering

Brake

Air brake

Cabin

Straight head ,2 rows , 4 doors, allow 6 people

Special function

Tank capacity(m³)

Water:12000 Foam 3000L

Fire monitor

Model:PS50 Water range:≥60m/1.0Mpa

Fire pump

Normal Pressure pump CB10/60 Flow :60L Pressure: 1.0Mpa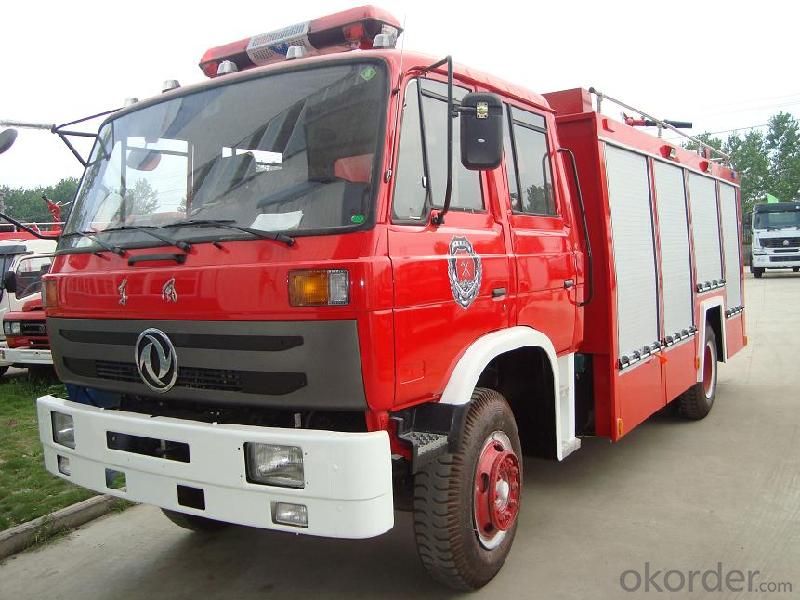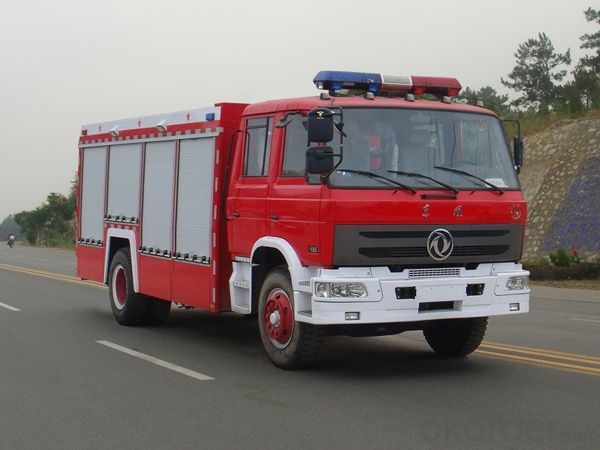 Q:Is there a "fire passage and entrance"?

6.0.9 the net width and clearance height of fire lane shall not be less than 4.0m. For the space where the fire engine stops, the slope shall not exceed 3%.Barriers between fire lane and factory building (warehouse) and civil building should not be set up to hinder the operation of fire engines.The 6.0.10 ring fire lane should have at least two lanes connected to other lanes. The end of the fire lane should be back lane or return field, the return area should not be less than 12.0m * 12.0m; for large fire engines, it should not be less than 18.0m * 18.0m.The fire fighting work site and road surface, the pipes and drain etc. should be able to withstand the pressure of large fire truck.Fire lane can use traffic road, but it should meet the requirement of fire vehicle passing and stopping.You look at you with the actual area above can meet, join can not meet, you can complain to the local public security fire department, fire department after receiving complaints, should immediately check to the scene, at the same time to reply to the complainant.
Q:Article 2 of the fire law stipulates that no parking is allowed on the fire passage

Best answerThe "People's Republic of China fire" sixteenth organs, organizations, enterprises, institutions and other units shall perform the following duties: (four) the fire safety evacuation passageway, safety exit, fire channel unimpeded, the fire and smoke compartmentation and fire spacing comply with fire technical standards;If sixtieth units violate any of the following acts in violation of this law, they shall be ordered to make corrections and shall be fined not less than five thousand yuan but not more than fifty thousand yuan:
Q:Is the fire engine charged?

If there is a fire accident, call 119, the alarm is the public security fire brigade, fire engines are free of charge.If you dial "119" alarm, then the general alarm and rescue is the public security fire, which is the traditional sense of the fire brigade, they are armed police sequence, fire fighting fees, nor charge any fees.
Q:Is the fire engine carrying water when it goes to fire?

In fact, after firefighters to the scene is a clear division of labor, will be responsible for looking for ground fire hydrant and underground fire hydrant, and many of them are directly into the team operation, the first is the use of the water in the tank fire or foam, and then quickly find the alien water for fire fighting.
Q:What words do police cars, fire engines and ambulances use to describe their voices?

The ambulance is a second tone, flat sound one second, interval of one second, cycle repeated. Ma old man described it: "Alas ~ ~ yo ~ ~!"
Q:The fire vehicle fire when the fire should be charged?

(four) use of adjacent buildings and related facilities;(five) in order to rescue personnel and important materials, to prevent the fire from spreading, dismantle or destroy buildings, structures or facilities adjacent to the fire scene;(six) to mobilize water supply, power supply, gas supply, communication, medical aid, transportation, environmental protection and other units to assist in fire fighting and rescue.In accordance with the urgent needs of fighting fires, the local people's governments concerned shall organize personnel and mobilize necessary materials to support fire fighting.
Q:Fire lane from the outside wall of the building should not be less than 5m, should not be greater than 15m, from what norms?

Following are two rules for fire lane regulations, "no less than 5m", from "high standard", "no more than 15m", there is no relevant provisions.GB50016-2006 code for fire protection of architectural design6.0.1 street should be considered within the road fire trucks, and the distance between the center of the road should not be greater than 160.0m. When the length of the building along the street portion is greater than 150.0m or the total length is greater than 220.0m, a fire lane through the building shall be provided. When there is a problem, the ring fire lane should be provided.
Q:Social morality and fire cut

Forty-seventh fire trucks and boats to perform fire fighting or emergency rescue mission, under the premise of ensuring safety, without driving speed, driving route, driving direction and traffic signals, ships and other vehicles, pedestrians should be given
Q:What is the standard slope of the fire lane?

Other specifications provide for the road. The fire lane is the same as other lanes. There is no special regulation for the lane slope in the fire codeSuggest that you design according to < < national civil engineering design technical measure > > construction (2003) Regulation DesignOther specifications also have requirements, but are too scattered to find easily
Q:Is there a charge for the fire service?

The fire law of the People's Republic of China shall come into force on May 1, 2009, and forty-ninth of which are clearly stipulated
1. Manufacturer Overview

Location
Year Established
Annual Output Value
Main Markets
Company Certifications
2. Manufacturer Certificates

a) Certification Name
Range
Reference
Validity Period
3. Manufacturer Capability

a)Trade Capacity
Nearest Port
Export Percentage
No.of Employees in Trade Department
Language Spoken:
b)Factory Information
Factory Size:
No. of Production Lines
Contract Manufacturing
Product Price Range