1.Brief Introductions
Chopped Strands for BMC are compatible with unsaturated polyester, epoxy resin and phenolic resins.
The end-use applications include transportation, building & construction, electronic & electrical, mechanical, and light industry.

2.Product Features
Extremely low resin demand, delivering low viscosity to BMC paste
High impact strength; High LOI rate
High strand stiffness; Compatible with rubber

3.Product Specifications

Property

Fibre diameter

Moisture Content

Size Content

Chop

(%)

(%)

(%)

(%)

Mathods

IS01888

ISO3344

ISO1887

3mm

±10

≤3.0

0.1±0.05

98

6mm

9mm

12mm
Special specification can be produce according to customer requirements.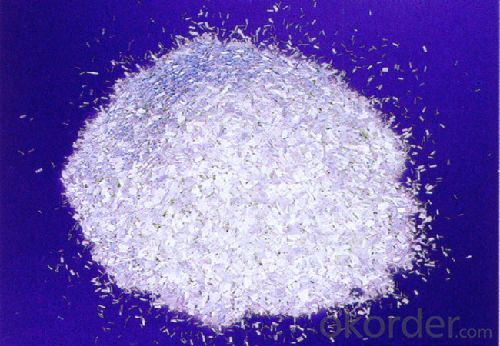 4.FAQ
Packaging:
Each bag can be taken (15-25kgs)。 Could also take a big container bag.
Storage:
Unless otherwise specified, It should be stored in a dry, cool and rain-proof area. It is recommended that the room temperature and humidity should be always maintained at 15℃~35℃ and 35%~65% respectively.
1. Manufacturer Overview

Location
Year Established
Annual Output Value
Main Markets
Company Certifications
2. Manufacturer Certificates

a) Certification Name
Range
Reference
Validity Period
3. Manufacturer Capability

a)Trade Capacity
Nearest Port
Export Percentage
No.of Employees in Trade Department
Language Spoken:
b)Factory Information
Factory Size:
No. of Production Lines
Contract Manufacturing
Product Price Range