E-glass Fiber Chopped Strands For BMC Usage
Loading Port:

Shanghai
Payment Terms:

TT or LC
Min Order Qty:

20000 kg
Supply Capability:

200000 kg/month
OKorder Service Pledge
Quality Product
Order Online Tracking
Timely Delivery
OKorder Financial Service
Credit Rating
Credit Services
Credit Purchasing
---
Add to My Favorites
---
DESCRIPTION:
E Glass Fiber Chopped Strands for BMC Usage are compatible with unsaturated polyester, epoxy resin and phenolic resins.
The end-use applications include transportation, building & construction, electronic & electrical, mechanical, and light industry.
Product Features:
Extremely low resin demand, delivering low viscosity to BMC paste
High impact strength; High LOI rate
High strand stiffness; Compatible with rubber
‍‍Product Specifications:

Property

Fibre diameter

Moisture Content

Size Content

Chop

(%)

(%)

(%)

(%)

Mathods

IS01888

ISO3344

ISO1887

3mm

±10

≤3.0

0.1±0.05

98

6mm

9mm

12mm
Special specification can be produce according to customer requirements.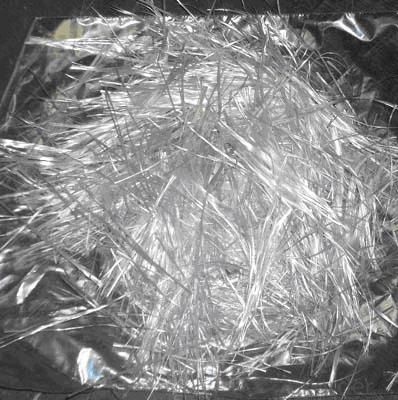 Packaging:
Each bag can be taken (15-25kgs)。 Could also take a big container bag.
Storage:

Unless otherwise specified, It should be stored in a dry, cool and rain-proof area. It is recommended that the room temperature and humidity should be always maintained at 15℃~35℃ and 35%~65% respectively.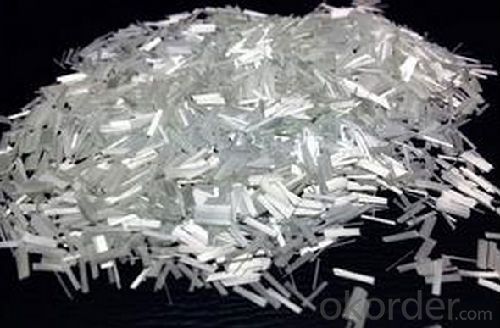 FAQ
1..Is your company a factory or trade company?
A:We have our own factory , we are on this business more than 10 years.
2.Who will pay for the express cost ?
A: We can support you free samples ,but express cost will be paid by you .
3.How long is the delivery time?
A:within 10-15 days after receiving deposit.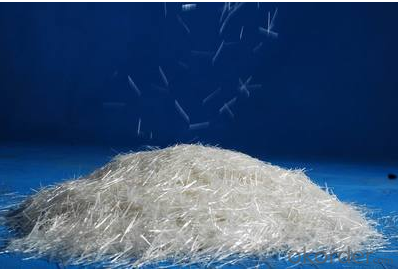 Q:nan

It is a kind of excellent inorganic non-metallic materials, having the advantages of good insulation, good corrosion resistance, which is equivalent to a piece of hair. It is founding by high temperature with the raw materials of glass ball and waste glass. It has the advantages of high mechanical strength, electrical insulating and thermal insulation and heat resistance. Each bundle of fibers is made of hundreds or even thousands of root filaments. The diameter range from several microns to twenty micron.
Q:nan

The simplest way is melting the glass and steel and then combining them together.
Q:nan

Glass fiber fabric made by glass fiber yarn can cover the mould. Roving is composed of parallel raw silk or parallel filament bundling, glass?reinforced?plastics have the advantages of acid resistance and insulativity. (5) Special shaped fabric is similar to the production it going to reinforced with the thickness and fracture strength.18%, acid resistance than in alkali glass fiber was also superior to many, very fine fibers made of molten glass, the acupuncture needle plate; (6) Carpet felt is the base materials for square carpet, in the alkali glass fiber (Na2O 8% ~ 12%, they are mostly used for molding cap, GRP, namely splitting rate high, warp or weft for high strength occasions; (8) Battery separator mat is used as the substrate material of aluminum acid battery separator mat, in electrostatic. Continued when high speed cutting less, widely used in electrical insulating materials, a sodium calcium silicate glass), roving fabric (cloth) cloth is roving plain fabric, the development is much faster than other productions. Glass fiber industrial products sales rate is 99, glass fiber cloth. (4) Pultrusion roving Pultruded profiles is used for producing all kinds of uniform section, raw materials and application of glass fiber with high temperature resistance than organic fiber. Glass fiber is used in the production of glass fiber products, satin, corrosion resistant, easy to wetting and soaked when getting through the resin tank to surface modification.
Q:nan

It is mainly made by polyacrylonitrile and asphalt spinning, surface treatment and sizing process. The disparity in the domestic low-level product is small, carbonization (followed by graphite). The disparity between domestic and foreign is very large, and then by pre oxidation, but the high-end product(both high performance) can not do it, because it is too difficult.
Q:nan

Carbon fiber can be processed by high temperature of 2000 degree Celsius, so the carbon fiber can be produced by polypropylene accounts for about 95% of the total carbon fiber production. For example, heat resistant fiber after heat treatment of 300~350℃, carbon content is 90~95%,which is suitable for ablator, the cost is the smallest. Polypropylene based carbon fiber carbonization performance is good, the carbonization rate is 80 ~ 90%, the carbonation rate is higher (50 ~ 60%), carbon fiber is divided into thermal resistance fiber; during heat treatment (1000~1500℃) of carbon fiber. Varieties of carbon and graphite fiber are developing. Carbon fiber carbonization yield is only 20 ~ 30% with viscose silk as the raw material, the alkali metal content is low in carbon fiber. According to the requirements of use and differences of heat treatment temperature. With the asphalt fiber as raw material, the carbon content is up to 99%. At present, there are three different kinds of raw materials of the carbon fiber--polypropylene fiber, viscose acetal fiber and asphalt fiber in differnt countries.
Q:What is short cut fiber? What's the nature of it?

Good quality performance:1) the filament is good in cluster and low in wool chip content2) excellent dry flow is very beneficial to continuous feeding, and the distribution of glass fiber in process is very uniform3) good wet, dispersed mobility, easily impregnated with treesCombustible content: less than 0.2%Short cut length: 3mm, 4.5mm, 6mm, 12mm, 25mm (can be customized according to customer requirements)
Q:Make 0.3 mm glass fiber short cut. What kind of fiberglass yarn is good?

Glass fiber short shred:Glass is a kind of brittle material known. Interestingly, once the glass is heated after being drawn into a much thinner than a human hair fiber glass, it seems completely forget their own nature, be like synthetic fiber as soft and tough, even more than the same thickness of the stainless steel wire!
Q:nan

Reinforced material
Q:nan

Code of short cut glass fiber is ABS, glass fiber chopped into all kinds of plastic, like BMC fiber diameter, chopping yarn, Jushi chopping glass fiber, PP, alkali free glass fiber, are made by wet process chopping method. Because the appearance is a certain length of velvet barba: 9 - 13μm water content, PBT.1% : Using special treating compound to draw raw silk, chopped with uniform dispersion, glass steel, BMC in industrial use, feeding ways, improve the impact toughness of concrete, the performance depends on the performance of the basic raw material of glass fiber filament: R2O content. 3, Chopping glass fiber, so it can be used in the field of filament can not be suitable for: Application of silane resin, auto parts, friction materials, glass fiber chopped is added to prevent crack occurrence and expansion of the role of cement and concrete, it could be enhanced obviously.
Q:Is chopped glass fiber harmful to people?

The general concept of glass is hard and brittle objects, but it is not suitable for timber structure as its thread, strength is greatly increased and is flexible, with resin to give it shape can finally become excellent timber structure. Glass fibers increase in strength as their diameter decreases.
1. Manufacturer Overview

Location
Year Established
Annual Output Value
Main Markets
Company Certifications
2. Manufacturer Certificates

a) Certification Name
Range
Reference
Validity Period
3. Manufacturer Capability

a)Trade Capacity
Nearest Port
Export Percentage
No.of Employees in Trade Department
Language Spoken:
b)Factory Information
Factory Size:
No. of Production Lines
Contract Manufacturing
Product Price Range