Abrasives Disc Paper for Auto and Metal Surfac
Abrasives disc Paper is made of high-quality alumina sand powder and kraft paper base, and bound with 100% real resin. Abrasives disc Paper is mainly used in the grinding and buffing of automobiles, home furnishings, leather,
home appliance cases, and mechanical parts.Abrasives disc Paper can grind with water and has a highly-polished work piece. It will not contaminate the work piece when operating, and does not create dust pollution. It is moderately soft. Aluminum oxide ,silicon carbide and so on
waterproof abrasives disc Paper for wet sanding of paints, primes, surfaces of the automobile industries ,abrasives sanding paperalso used for sanding and finishing of plastics, leather ,mechanical components , furniture, precision instrument and hardware .
abrasive

backing

bond

grit size

A

Kraft

(Cwt)

R/R

60

80

100

120

150

180

220

240

280

320

360

400

500

600

800

1000

1200

1500

2000

packing quantity

per bale

100

per carton

1000
Standard size 230mm×280mm
(9X11)
Have other special size made to order
Advantage :
CNBM Group Named to Fortune Global 500 for the Fourth Successive Time, Ranking the 267th

Fast delivery

Suply free sample

Competitive price

We also can be made according the customers requirements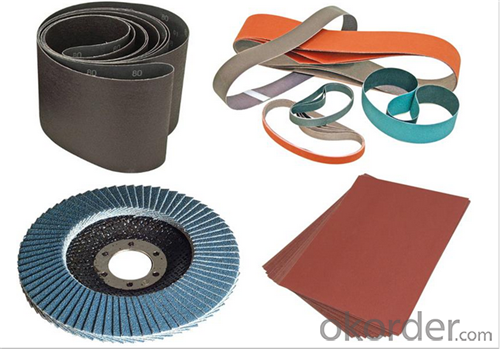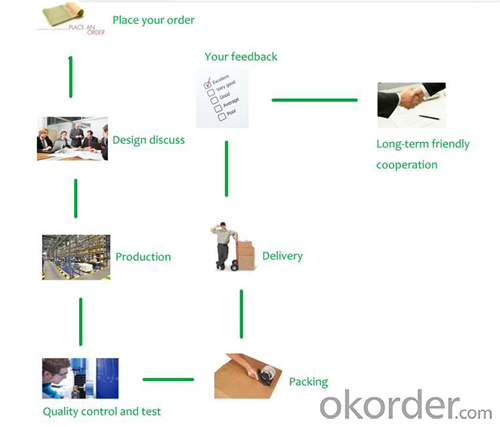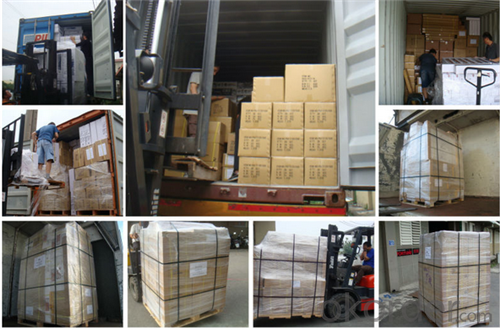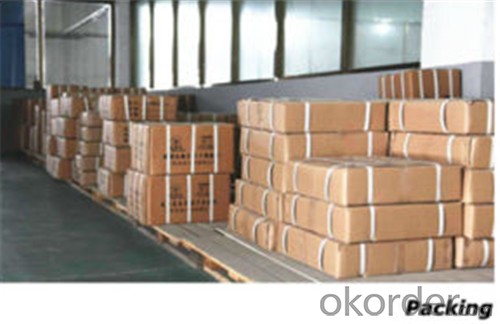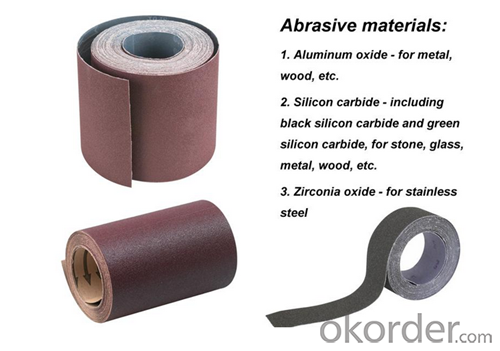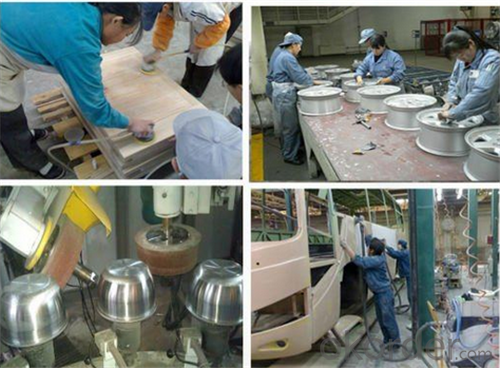 Q:What are some very high paying real estate jobs in california or NewYork? And how much do they get paid?

actual property revenues jobs are fee in consumer-friendly words. the human beings making the money now are those who positioned the indications up contained in the backyard and those who spin the open homestead sign in a highway nook. you comprehend the guy in a clown experience spinning the tremendous arrow.
Q:I recently read about Raffaelo Follieri and i could not understand how a real estate scam works. I then googled "real estate scam" and found nothing explaining it. The only part that was clear is paying people with bad cheques. But it seems to go on for years. Wouldnt it look suspicious if multiple people were sue ing a person for unpaid service? But i am sure bouncing cheques is only a small part of it.

I have not read about Follieri but I hope this helps: Basically, a scam works by not delivering what is promised to you but taking away your money. It can also mean promising to give you back double or triple your money invested. In the Philippines, one big time scam involved getting interested investors to put in their money in a business. The first two or three times the money returned with bigger sums (with earnings) as promised by the group which had put up a classy office manned by beautiful and respectable looking female staff. After the investors had begun to trust the company, the group asked the investors to put in bigger sums. That's when they ran away with the bigger money. Maybe the payment was like that in the case you have read about -- in checks with no deposits, or bouncing checks. A real state business involves buying and selling lands, buildings and houses, and developing big buildings and subdivisions for sale. Maybe the victims were asked to invest so that a real estate project can be developed and sold with big profits. If there was a visit to the project site, that's smart. When the investors return, the site is gone or it is discovered that the documents for the real estate properties were fake. Maybe they returned some good earnings at first. But when it was time to pay the bigger earnings they issued bouncing checks. Well, the best the victims can do is file a class (meaning, group) suit against the scammer simply on bouncing checks. But if there is a law against scams and it is proven, they can file the case as such. They can include fraud and estafa, with words like qualified. But that's for the lawyers.
Q:pricing commercial real estate

Market parameters for pricing commercial real estate. What commercial real estate? Is it a store, is it a gas station is it a xmas tree farm, is it a golf course? Who knows with your question.
Q:I am thinking about becoming a real estate agent and my college says I will need to major in finance. But that doesn't cover everything. Is this enough to pass the exam the state offers to become a real estate agent?

how to be come a real estate agent [or broker as some states did away with agents, dumb!]: attend a RE school; and it is better to attend a PRIVATE, registered RE school than a public community college cause you can get all the classes you need in 1 week. And when you are done with the course, [check your state's dept of real estate or professional licensing for confirmation] the school will give you 1 or 2 tests to see if you have successfully absorbed the material. IF you pass the school's test, then you apply and take the state test which is administered by an outside firm --and the state will tell you who that is. If it is Pearson, pray cause i have factual knowledge that Pearson is a con game. I am suing them for fraud. If anyone else, you attend their office, pay and take their test and when you are done you are told either; YOU passed, or.......you got x correct and here are the one's you missed. you need 70% TO PASS. do not take the course on the internet. [you can safely take renewal classes on the net when you have your renewals come up in 2 yrs] can guide you further .
Q:I have two questions pertaining to real estate. I put an offer on a house yesterday and expect and answer today. I already know we can get the loan for the full amount (not just what we offered), because we went to the bank and got everything checked out even telling them what the house was, so that's not an issue.The questions I have are, if the seller doesn't get in contact with the real estate agent by the time on the contract we made up what happens then? (It's getting closer and we have heard nothing, the real estate agent did tell me she got a hold of them last night and they are discussing it.)The other questions, which is the most important to me, if they counter-offer my offer and I decide that offer is reasonable and agree is it official that the house will be ours after I agree or does it have to be talked over with them again and they can change their mind?I thought I would ask here first instead of bugging my agent yet again, I am a first time home buyer and very excited and nervous, thanks guys!

If the sellers don't respond by the deadline on your contract then your contract is dead. You would have to submit another offer or you could offer an extension on the time. If the sellers counter-offer and you agree to it then you both will sign the contract with the new price. Actually, you've already signed it so you will most likely initial that you agree to the new price. Once the contract is signed by both parties then it is locked in and the house will become yours at closing. Until the contract is signed by both parties, either party can back out.
Q:I have always wanted to own my own business and be an entrepreneur. I plan to travel the world in the future and I know I am going to live in a big city when I'm older. I have been thinking about going to college for Communications because I want to work in the entertainment industry or something with traveling. BUT if I chose that road, I wouldn't be really owning my own business...So, I've recently been taking an intereste in REAL ESTATE and I know that they can make a really GOOD income. If I chose that route, I could own my own business, work when I want, and when I do work I would be getting paid a lot more.SOOOO my question is...Do Real Estate Agents in NYC get paid alot of money? How would one go about starting THEIR OWN real estate business?

Real Estate Sales is completely commissioned. If you are selling you're making money. Some Real Estate Sales people in New York City have made HUGE money, others are scraping along. In Real Estate more than other sales, you MUST have connections. So, if you have connections (relatives, college friends, etc.) who live in affluent neighborhoods and know people they can connect you with, you'll do fine. If you are a nobody in the city, you'll be scraping along with rentals in Queens. In New York more than anything you gotta have chutzpah, moxie, connections and intelligence. Got one or two? You get bupkis.
Q:what are some good reasons for becoming an attorney?what are some good reasons for becoming a real estate attorney?

WHY do you specifically want to become a real estate attorney? Usually, you can't become JUST a real estate attorney - you usually have to do another field of law also. Right now, there are NO good reasons for becoming an attorney. Jobs in the field of Law are drying up FAST!! This is not a good field to invest time and/or money in!! Many reasons. THE main reason?.........We simply have WAY TOO MANY Attorneys! - we have a GLUT of Lawyers! So.........even IF you would finish law school, you probably won't be able to find a job when you are done. The law schools know this >they know the market/economy is SATURATED - but still they recruit and continue to churn out graduates. If you want a JOB when you are done with your studies, consider and look into the field of HEALTHCARE! <THIS is where the jobs are! and scholarships! Good luck.
Q:I'm still in college but i'm thinking about what i want to do with my life... i think i have decided on getting into real estate. I want to learn all that i can about buying and selling homes to make a profit, but i'm not wanting to try to start doing it for a living right now, i'm only 21. Does anyone know of a good book that can help me out, i know very little about real estate... thanks for any help!

Dolf okorder You are gonna have a great life! Just start now!
Q:is the CA real estate exam open book ? 150 questions

it looks like Pearson as the test giver; I hope not as Pearson is a BS company that has BS'd the state. so I am hoping it is anyone else no RE test is an open book test. Open computer, maybe.........it is a tough test. I took 3 weeks of trial tests and went from 55 to 85 before I took the state test and passed on the first try........[in AZ but I took my class in CA]
Q:anybody know a ballpark amount that a real estate agent charges in general, not based on region/area?

Usually five or six percent of the selling price.
1. Manufacturer Overview

Location
Year Established
Annual Output Value
Main Markets
Company Certifications
2. Manufacturer Certificates

a) Certification Name
Range
Reference
Validity Period
3. Manufacturer Capability

a)Trade Capacity
Nearest Port
Export Percentage
No.of Employees in Trade Department
Language Spoken:
b)Factory Information
Factory Size:
No. of Production Lines
Contract Manufacturing
Product Price Range