Solar Poly Series (55W-70W)
Loading Port:

Shanghai
Payment Terms:

TT
Min Order Qty:

1 pc
Supply Capability:

100000/month pc/month
OKorder Service Pledge
Quality Product
Order Online Tracking
Timely Delivery
OKorder Financial Service
Credit Rating
Credit Services
Credit Purchasing
---
Add to My Favorites
---
Solar Poly Series (55W-70W)
Introduction of Solar Poly Series (55W-70W)
Solar Module is the core part of solar PV power systems,also is the highest value part of it. The function of Solor Module is to convert the sun's radiation to electrical energy, or transfer it to battery and store in it, or to drive the load running.
The Product has been widely used in space and ground, it mainly used for power generation systems, charging systems, road lighting and traffic signs areas. It could offer a wide range of power and voltage, and with high conversion efficiency, and long service life.
Characteristics of Solar Poly Series (55W-70W)
I Solar Cell : High efficiency crystalline solar cell. Even if under the weak light, the solar module can produce maximum power output.
II Tempered glass (toughened glass): Anti-reflecting coating and high transmission rate glass increase the power output and mechanical strength of solar module.
III EVA and TPT: Using high quality EVA and TPT to prevent destroying and water.
IV AI frame: Without screw, corner connection. 6 holes on the frame can be installed easily.
V Junction box: Multi function junction box with water proof.
VI Long lifetime: ≥25 years; Less power decrease.
VII Good performance of preventing from atrocious weather such as wind and hails.
VIII Resisting moisture and etching effectively, not effected by geology. .

Standard Test Conditions of Solar Poly Series (55W-70W)
The opto-electrical specifications shown below are stabilized values being measured at Standard Test Conditions of multicrystalline silicon Solar Panel, Irradiance: 1000W/m2, Spectrum: AM1.5 at 25°C, The info below is subject to manufacturing tolerances. Where appropriate minutes of measurement are available and are used for the dimensioning of the installation.

Advantages of Solar Poly Series (55W-70W)
• CNBM Solar performance guarantees for 25 years
• 2 years guarantee for workmanship for multicrystalline silicon Solar Panel
• Timeliness of delivery
CNBM International Corporation's products including Monocrystalline Solar Panel, Polycrystalline Solar Panel ( multicrystalline silicon Solar Panel) have received and enjoyed famous reputation in many countries and regions in the world .As a solar panel manufacturer in China, we strive to provide our customers with excellent service, superior products and unmatched value.

Characteristics of Solar Poly Series
| | | | | |
| --- | --- | --- | --- | --- |
| Max Power Voltage Vmp (V) | 17.8V | 17.6V | 17.5V | 17.8V |
| Max Power Current Imp (A) | 3.09A | 3.41A | 3.71A | 3.93A |
| Open Circuit Voltage Voc (V) | 22.4V | 22.2V | 22.0V | 22.4V |
| Short Circuit Current Isc (A) | 3.31A | 3.65A | 4.05A | 4.17A |
| Max Power Pm (W) | 55W | 60W | 65W | 70W |
Temperature Coefficient of Cells
| | |
| --- | --- |
| NOCT | 47℃±2℃ |
| Temperature Coefficients of Isc (%/℃) | 0.064 |
| Temperature Coefficients of Voc (%/℃) | -0.33 |
| Temperature Coefficients of Pmp (%/℃) | -0.45 |
Mechanical Data
| | | | |
| --- | --- | --- | --- |
| Power | 55W | 60W | 65W/70W |
| Dimension | 630×670×30mm | 690×670×30mm | 770×670×30mm |
| Weight | 5.4kg | 6.1kg | 6.4kg |
| Tolerance | ±3% | ±3% | ±3% |
The dimension of the modules can be changed according to the demand of clients
Limits of Solar Poly Series (55W-70W)
| | |
| --- | --- |
| Operating Temperature | –40 °C to +85°C |
| Storage Temperature | –40 °C to +85°C |
| Max System Voltage | 700V |
Guarantee of Solar Poly Series (55W-70W)
| | |
| --- | --- |
| Products Guarantee | 2 yrs free from defects in materials and workmanship |
| Performance Guarantee | No less than 90% within 10yrs and no less than 80% within 20yrs |
| Certificates | IEC, ISO, TUV, CE |
The Equipment of Solar Poly Series (55W-70W)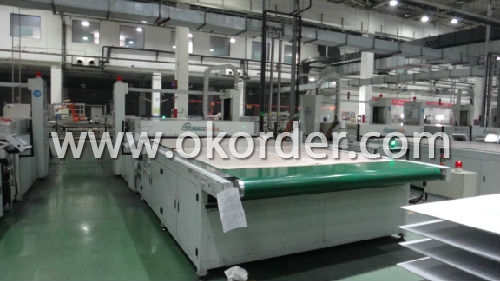 The Equipment of Solar Poly Series (55W-70W)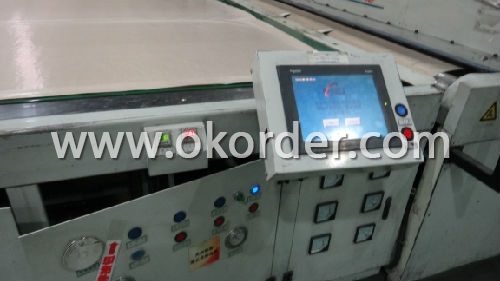 Q:

Yes, solar panels can be used in urban areas with limited space. There are various options available such as rooftop installations, vertical panels, and solar canopies. These solutions maximize the use of limited space and allow urban areas to harness solar energy efficiently.
Q:

Yes, solar panels can still generate electricity in cloudy weather, although their efficiency may be reduced compared to sunny conditions.
Q:If my school was to purchase enough solar panels to run the school off only their power, how much might that cost? (I have a really small school, only 384 kids.)Just general prices of solar panels and how much electricity they yield would be fine too.

Go with Stephen's answer. It typically costs $20-40K for powering a home so I would go with $00K's. If that was a plan for your school, look into wind power. Your school would most likely have to place it outside of town but its all the same in the end.
Q:My family and I are looking into solar panels for our home. But I'm unsure how it would be priced. This month our home used ,623 kwh. The solar panel company said we should expect $6-$9 per watt used. What would that put as at?

OK, KWH stands for Thousand Watts per Hour. You used ,623,000 watt/hours last month. If you pay $6.00 per watt, your bill would be $9,738,000.00. That's right-$9 million,seven hundred and thirty-eight thousand and 00/00.
Q:Dear Friends, I am very much worried about Global warming, So to contribute something for reducing Global Warming I have decided to use Solar Panels. Can anybody tell me what is the price of these Solar Panels and why people are not using them when they are environment friendly. What are the Pros and Cons of these Solar Panels?

Solar panels are not environmentally friendly. They are expensive and inefficient. Dangerous chemicals that never break down in the environment are produced in the manufacture of solar panels. Their environmental footprint is larger on a per kilowatt basis, than conventional modes of electricity generation. And, because of their unreliability, they have to be backed up by conventional sources. Well-intentioned, but gullible, people the world over have convinced themselves that solar power is our salvation. Nothing could be further from the truth. As an example, check out Margaret Wente's recent column in the Globe Mail after Ontario's recent decision to go green. Also check out George Monbiot's critique of the UK experiment.
Q:How much per sq inch do they cost? Will i have to worry about them blowing off during hurricane season? If the sun isnt out for a week will my power go out? Will I have to check them every week and check which ones arent working and replace them? Is there anyway for them to be damaged by acid rain or any type of erosion like hail? When do I have to replace them? How do I dispose of old ones (like recycling)? What is smarter and more economical having few big panels or many small ones? I know I have alot of questions but I want a good detailed answer.

They don't sell them by the square inch. It costs about $0 per watt of generating capacity. Unless you are connected to the grid you will need a battery bank to storage power for rainy days. As for the effects of weather ... you can probably make a cover out of plywood... but if your house blows away the solar panel goes with it. Before you buy one make sure your insurance covers it.
Q:

Yes, solar panels can be used to power a greenhouse. Solar panels convert sunlight into electricity, which can then be used to power various electrical systems in a greenhouse, such as lighting, ventilation, heating, and irrigation. This renewable energy source offers an environmentally friendly and cost-effective solution for greenhouse operations.
Q:

Yes, solar panels can be used in areas with high temperatures. In fact, solar panels are designed to withstand a wide range of environmental conditions, including high temperatures. However, it's important to note that extreme heat can slightly reduce the efficiency of solar panels, but this reduction is usually minimal and does not significantly impact their overall performance. Additionally, proper installation and maintenance can help mitigate any potential heat-related issues.
Q:

Yes, solar panels can be used to power a disaster relief operation. Solar panels are a sustainable and reliable source of energy that can provide electricity in areas affected by natural disasters or other emergencies. They can be set up quickly and can generate power even in remote locations. Solar panels can be used to charge batteries, run communication systems, power medical equipment, provide lighting, and support other essential needs during disaster relief operations.
Q:I don't know anything about where to buy solar panels. I just want to save on the electric bills.

First and foremost, you are talking about photovoltaic panels. These harness solar energy and convert it to electricity. The downside to these is that they are expensive, although you will see a huge return on your electric bill in usually 5-7 years. The photovoltaic panels produce DC electricity, so if you want to power your home appliances you will need an inverter that takes DC electricity and converts it to AC (since almost all home appliances run off of AC). You will also need a battery and an optional but very useful charge controller. The battery stores electricity that is generated from the sun to be used on cloudy days. The charge controller is the brains of the operation and deciphers how much electricity should go to the appliance(s) or the battery.
1. Manufacturer Overview

Location
Jiangsu, China
Year Established
2004
Annual Output Value
Below US$1 Million
Main Markets
Australia;Asia;South East Asia; South America;North America; Europe;Africa
Company Certifications
ISO 9001:2008; CE; TUV; UL
2. Manufacturer Certificates

a) Certification Name
Range
Reference
Validity Period
3. Manufacturer Capability

a)Trade Capacity
Nearest Port
Shanghai
Export Percentage
1% - 10%
No.of Employees in Trade Department
200-300 People
Language Spoken:
English;Chinese
b)Factory Information
Factory Size:
Above 8,000 Square meter
No. of Production Lines
6
Contract Manufacturing
OEM Service Offered;Design Service Offered
Product Price Range
Average