Good Wearing OEM Wear Steel Ball /Forged Grinding Ball
Loading Port:

Shanghai Port
Payment Terms:

TT or LC
Min Order Qty:

25M.T. m.t.
Supply Capability:

200000M.T./Year m.t./month
OKorder Service Pledge
Quality Product
Order Online Tracking
Timely Delivery
OKorder Financial Service
Credit Rating
Credit Services
Credit Purchasing
---
Add to My Favorites
---
Good Quality of Good Wearing OEM Wear Steel Ball /Forged Grinding Ball
HRC45-65 and no breakage, In normal use process, if the broken rate is high, we will be free for you in the new product and compensate for your losses .
Full Sevice of Good Wearing OEM Wear Steel Ball /Forged Grinding Ball
From you send me inquiry until you using the products, if there is any question, you can contact me at any time, my telephone will be opened for you in 24 hours.
Specification Good Wearing OEM Wear Steel Ball /Forged Grinding Ball
No.

Diameter

(mm)

Weight of each

(kg)

Pcs/ton

1

Ø20

0.0322

31056

2

Ø25

0.063

15873

3

Ø30

0.11

9091

4

Ø40

0.257

3891

5

Ø50

0.50

2000

6

Ø60

0.867

1153

7

Ø70

1.37

729

8

Ø80

2.05

487

9

Ø90

2.90

345

10

Ø100

4.00

250

11

Ø110

5.30

188

12

Ø120

6.80

147

13

Ø125

7.75

129

14

Ø130

8.74

114
The Product Description of Good Wearing OEM Wear Steel Ball /Forged Grinding Ball
Model

Mechanical properties

Microstructure

HRC

Times of falling (5m)

Low Chromium

≥45

8000

P+C

Medium Chromium

≥55

10000

P+C

High Chromium

≥60

10000

M+C
Chemical Composition of Good Wearing OEM Wear Steel Ball /Forged Grinding Ball
Model

Chemical Composition

C

Si

Mn

Cr

P

S

Low Chromium

2.3-3.4

≤1.5

0.7-1.5

1.3-2.7

≤0.1

≤0.1

Medium Chromium

2.2-2.8

0.5-1.0

0.7-1.0

11.0-15.0

≤0.1

≤0.1

High Chromium

2.4-3.2

0.5-0.8

0.7-1.2

15.0-18.0

≤0.1

≤0.1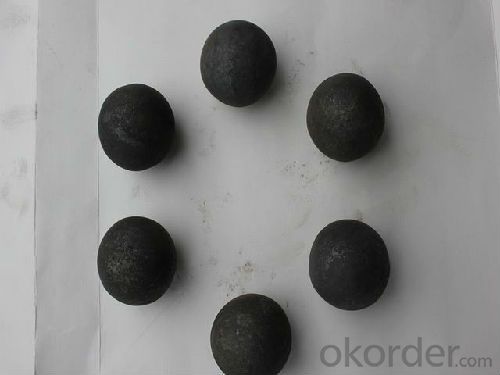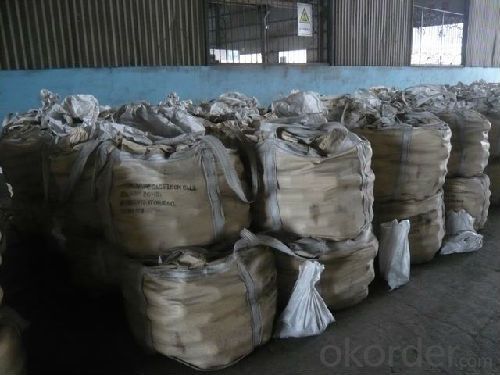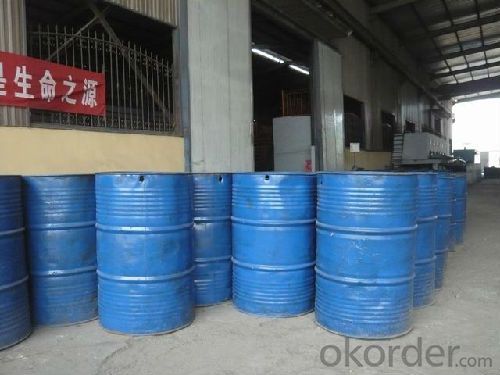 Q:How can the casting be quenched and tempered?

Cast steel annealing or normalizing parts in strength and toughness is insufficient, can be used in quenching and tempering treatment. It is mainly used for gear, gear and other parts of the cast steel. The conditioning has two kinds: one kind is cast directly after quenching and tempering, with warm water (40---50 degrees) intermittent cooling, suitable for ZG270---500, ZG310----570 and other castings.
Q:What is the reason for 304 stainless steel precision casting parts to be changed?

Mainly because of the cooling shrinkage caused by internal stress caused. There is the change of temperature distribution in materials element imbalance, is typical of surface and internal, thin wall and thick wall, bottom and top.
Q:What are the casting parts processing engineering?

At present, casting processing, according to metal classification, divided into cast iron, cast steel, casting non-ferrous metal.
Q:Is 316 casting better than 304 casting?

The degree of difficulty in the process of casting depends mainly on the structure, precision requirements, and hardness of the casting. It is comprehensive. There is no simple comparison of the material to determine the degree of difficulty in processing
Q:In the design of casting steps and precautions, for casting design, we have what experience?.

A: in the design of metal castings in a complex shape, if the production process is very difficult, should not affect the casting conditions, try to make the casting has simple shape, strong structure change, removed from metallic die for.
Q:What are the factors affecting the machining process of the casting material and structure?

As for the metallographic structure, usually the finished products after casting are treated by heat treatment. The mechanical properties of the carbon steel after heat treatment (quenching and tempering) are detected. The stainless steels are treated by heat treatment (solid solution, etc.) and the metallographic structure is analyzedThere is a lot of talk and a bit of confusionIf you have a specific brand, you can search for Baidu or buy tools
Q:How can the casting be free of trachoma?

2, pouring temperature should be enough, otherwise the sand can not float up;
Q:How to get rid of casting sand inside casting parts?

Are you saying that in the sand casting cavity? We use the manual blast, he is like a pipe will be automatic shot out of the grit, into the casting cavity, to remove the internal cavity in the purpose of casting sand!
Q:For example, casting parts contain many holes, inclusions and other defects, the size and the number of holes exceed which limit is not qualified

According to the grade of the parts, according to the relevant standards, the regular drawings will be noted in the technical requirements of the parts.
Q:the parts of the threaded hole is casting, casting the hole directly, and then tapping or casting, and then punch 10When the casting is ready, punch it again before tapping it Is the hole casting good or is it punched and tapped on the drilling machine after casting?

Aluminum alloy die-casting parts or casting box and other parts of the threaded hole, in the case of processing conditions, it is best to use wire tapping or machine tool processing! Direct casting is not advocated.
Grinding Prince was established in February, 2004 with an area of 24,400 square meters. Our company is an outstanding private enterprise specializing in the production of wear-resistant, corrosion-resistant, and heat-resistant alloy iron and steel castings. Currently, our production capacity of various types of wear-resistant casting balls and heat-resistant steel castings is 10,000 tons.
1. Manufacturer Overview

Location
Anshan City, Liaoning Province,China
Year Established
2002
Annual Output Value
US$1 Million - US$2.5 Million
Main Markets
Domestic Market; South America; Eastern Asia; South Asia; Mid East
Company Certifications
ISO9001;IS014001 Certificate
2. Manufacturer Certificates

a) Certification Name
Range
Reference
Validity Period
3. Manufacturer Capability

a)Trade Capacity
Nearest Port
Shanghai Port;Dalian Port;Tianjin Port;Yingkou Port
Export Percentage
No.of Employees in Trade Department
6 - 10 People
Language Spoken:
English; Chinese; Spanish
b)Factory Information
Factory Size:
24,400 square meters
No. of Production Lines
Above 10
Contract Manufacturing
grinding ball,grinding media,casting ball,casting grinding ball
Product Price Range
Average