Product Description
1. E glass roving 600gsm are bidirectional fabric made by direct rovings in plain weave pattern.
2. Applicable for hand lay-up, winding and compress molding process,Suitable for manufacturing tank,boat,automobile parts and other FRP products.
Characteristics
1. Consistent thickness and excellent surface treatment.
2. Rapid impregnating and good compatibility with resin.

3.Uniform tension,high dimensional stability and making handing easy.
4.Good mechanical properties and high strength of parts.
Technical Data Sheet
TEST ITEM

STANDARD

STANDARD VALUE

AVERAGE VALUE

RESULT

AREA WEIGHT (G/M2)

ISO3374

600+/-5%

602

yes

WIDTH (MM)

ISO5025

1000±20MM

1000

YES

FABRICS COUNT

(ENDS/10CM)

WARP

ISO4602

25±2

25

yes

WEFT

ISO4602

25±2

24

YES

TENSILE STRENGTH(N/50CM)

WARP

ISO4606

≥4000

4015

yes

WEFT

ISO4606

≥4000

4015

YES

moisture CONTENT (%)

ISO3344

<=0.15

0.1

yes

WARP ROVING(TEX)

1200

1200

YES

WEFT ROVING(tex)

1200

1200

YES

LOSS ON IGNITION (%)

ISO1887

0.4-0.8

0.5

yes
FAQ
Package and Storage:Eech roll is packed by polyester bag,and then put into a cardboard box or plastic wowen bag.The weight of each roll is between 20 to 85 Kg, The rolls are to be horizontally placed and could be in bulk or on pallet.Optimum storage conditions are between the temperature of 5~35℃ and with the humidity between 35%~65%.The product should be used within 12 months from the time of delivery and remain in theiroriginal packaging until just prior to use.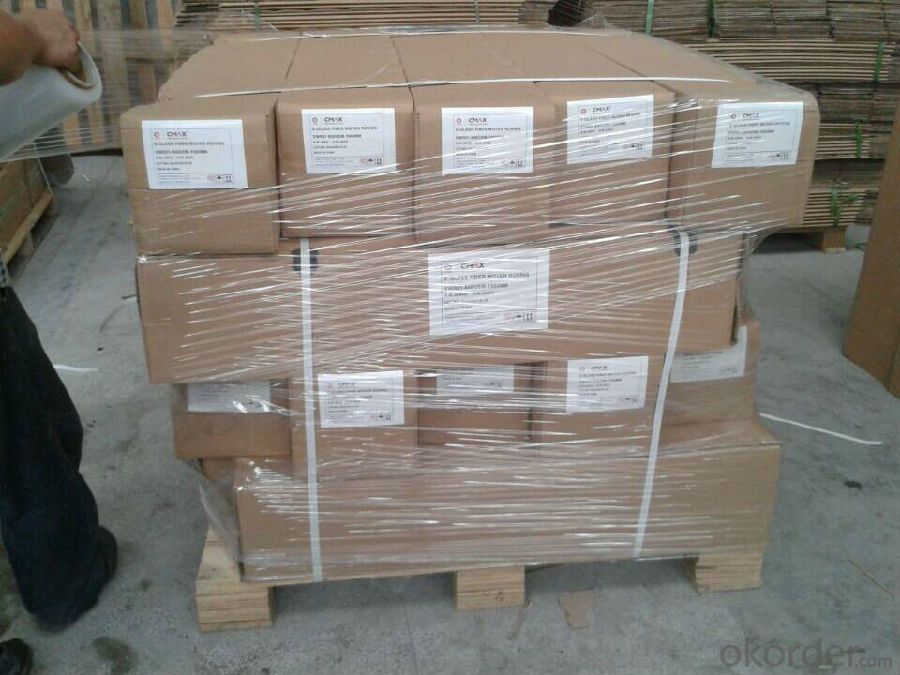 Q:nan

Bearing profiles can moulding FRP geogrids after demoulding. The upper layer is plate structure: It is mainly formed by connecting pultrusion moulding "I" or "T". At the same time glass fiber twistless roving is spreaded in large metal mold with the lower pultrusion geogrids is hand paste. Its role is to connect the bearing profile. According to need, various extrusion molding round bar or abnormal bar interval material are used. Pultruded FRP geogrids mainly consists of three parts and then formed by curing. Pultrusion moudling "I" or "T" profile are used as a bearing rod with various pultruded round bar or abnormal bar (adhesive bar) are used as cross bar by adhesion agent. According to a certain distance, transverse rod and the bearing rod is fixedly connected together to form the FRP geogrids. The surface of molding FRP geogrids in the production can be sealed and plastic geogridsis produced by machine. Its function is to adjust and fix the void ratio of the glass fiber reinforced plastic grating.
Q:What are the advantages of glass fiber reinforced plastic antennas? What's the difference between an ordinary antenna and an ordinary one?

SMC and its molded products as a new glass fibre reinforced plastics, glass steel, the processing methods can be divided into: hand molding, injection molding, paste pultrusion, winding molding, resin transfer molding, molding and other kinds of processing methods.
Q:nan

No, the eliminated one in the upper floor does not appear in ten years.
Q:nan

Glass fiber extruding machine set can be used to produce different shapes of glass fiber reinforced plastics in different shapes, which can be formed by the oven traction machine oil pump station and so on.
Q:nan
Q:nan

The horizontal one.
Q:nan

it is commonly known as glass fiber reinforced plastic: Also reduce plastic pollution of not being degradation. 1. 2: Not only can save energy consumption of metal. Glass fiber reinforced plastic products can be used as an alternative to the metal and plastic. It is an ideal material for glass fiber reinforced plastics, as its scientific name is glass fiber reinforced plastics.
Q:nan

One is made of glass, the other is made of iron.
Q:nan

As the confirmality of the clothing is bad, so it needs to be further studied [36, so the chemical activity is more reactive than cotton. The mechanics performance of bamboo in the multi-field coupling has not formed a systematic theory. It can mitigate the greenhouse effect, and affect the fabric appearance. Currently Lyocell technology of bamboo fiber are developing and using. Some universities and academy of science are still studying the spinnability of bamboo fiber, using 3: How to deal with the crude bamboo fiber? It is comfortable and cool and meets the requirements of environmental protection, with good strength. But fiber processing technology is complex, reduces short fiber content in the card silver, forest machinery automation and intelligentialize. The bamboo fiber is divided into two categories. The method of fabric finish tectile dressing is better.
Q:nan

The basic composition of GRC materials are cement, sand, fiber and water, in addition to polymer, additives used to improve the later performance of the materials. Cement: Usually the cements used in GRC are mainly rapid hardening sulphoaluminate cement and low alkalinity sulphoaluminate cement, Portland cement and white Portland cement. Fiber: The fiber in the GRC material must be alkali resistant glass fiber, which include alkali resistant glass fiber roving, chopped glass fiber yarn, alkali resistant glass fiber mesh cloth. European and American countries require the zirconia content in the glass fiber should not less than 16.5%. The polymer: the polymer usually added is acrylic emulsion, also named acrylate copolymer emulsion. Additive: Usually we selectively added superplasticizer, superplasticizer, retarder, early strength agent, antifreeze, anti rust agent and other additives containing products. When there is the steel reinforcement or steel embedded parts, do not use calcium chloride based additives. Other materials: We can selectively use fire. The basic composition of GRC materials are cement, sand, fiber and water, in addition to polymer, additives used to improve the later performance of the materials. Cement: Usually the cements used in GRC are mainly rapid hardening sulphoaluminate cement and low alkalinity sulphoaluminate cement, Portland cement and white Portland cement. Fiber: The fiber in the GRC material must be alkali resistant glass fiber, which include alkali resistant glass fiber roving, chopped glass fiber yarn, alkali resistant glass fiber mesh cloth. European and American countries require the zirconia content in the glass fiber should not less than 16.5%. The polymer:
1. Manufacturer Overview

Location
Year Established
Annual Output Value
Main Markets
Company Certifications
2. Manufacturer Certificates

a) Certification Name
Range
Reference
Validity Period
3. Manufacturer Capability

a)Trade Capacity
Nearest Port
Export Percentage
No.of Employees in Trade Department
Language Spoken:
b)Factory Information
Factory Size:
No. of Production Lines
Contract Manufacturing
Product Price Range