E-Glass Fiber Assembled Roving for Chop 162
Loading Port:

China Main Port
Payment Terms:

TT or L/C
Min Order Qty:

19320 kg
Supply Capability:

5000000 kg/month
OKorder Service Pledge
Quality Product
Order Online Tracking
Timely Delivery
OKorder Financial Service
Credit Rating
Credit Services
Credit Purchasing
---
Add to My Favorites
---
Introduction of E-Glass Fiber Assembled Roving for Chop
E-glass fiber chop roving is mainly designed as a reinforcement for GRP pipes. It is treated with a special silane-based siz and compatible with UP and vinyl ester resins. The product offers strong resin adsorbability and the end products have strong water resistance and excellent chemical resistance. The roving is typically used to make GRP pipes.
Specification of E-Glass Fiber Assembled Roving for Chop :
PRODUCT NAME

E-GLASS FIBER ASSEMBLED ROVING for SPRAY UP 2400TEX

TEST ITEM

STANDARD NO.

STANDARD VALUE

LINEAR DENSITY(TEX)

ISO 1889-1997

2400±120

STIFFNESS (MM)

iso 3375-1997

135±15

COMBUSTIBLE MATTER CONTENT (%)

iso 1887-1995

1±0.15

moisture CONTENT (%)

iso 3344-1997

≤0.15
Product Properties of E-Glass Fiber Assembled Roving for Chop:
1. Excellent process: easily chopped, good dispersion flay lying down and good anti-static performance.
2. Good wet-out: quick wet-out (resin), easily delete bubbles, well compatible with different resins.
3. Good composite performance: the composite is with properties of high mechanical strength and high transmittance etc.
Package of E-Glass Fiber Assembled Roving for Chop:
The roving to be packed on 20 pallets for a 20' container. The detailed package is listed as follows,
4 X 4 rolls/layer, 4 layer/pallet, 10 pallets
4 X 4 rolls/layer, 3 layer/pallet, 10 pallets.
Each layer is seperated with paperboard.Each pallet is supported by very strong papercoil at the four corners of pallet, then packed in big carton, wrapped in a polythene stretched film. The roving on pallet after package is visible.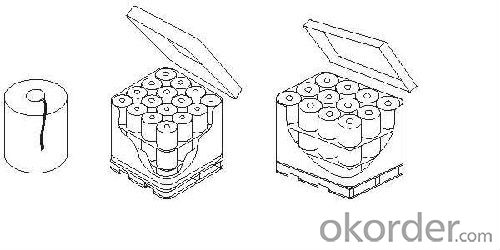 Storage of E-Glass Fiber Assembled Roving for Chop:
Unless otherwise specified, fiberglass products should be stored in a dry, cool and rain-proof area. It is recommended that the room temperature and humidity should be always maintained at 15℃-35℃ and 35%-65% respecitively. To ensure safety and avoid damage to the product, the pallets should not be stacked more than three layers high. When the pallets are stacked in 2 or 3 layers, care should be taken to correctly and smoothly move the top pallet.
FAQ
1. Why Choose us?
CNBM is a stated owned company, provide the guarantee for the best quality, best service and safety business.
2. How will we guarantee the quality?
a, ISO 9001-2008 quality control system;
b, Strict and regular quality control in production;
c, Inspeciation when loading into container before shippment;
d, Sample stock for one year for quality tracing and record.
3. What is your MOQ?
Our MOQ is one pallet.
4. Can you provide sample?
Yes, samples are in stock. we can offer free sample for you.
5. Payment terms?
We can accept L/C, T/T etc.
6. Main Characteristics?
Fast wet-out, good dispersion performance, high split ratio;
And the size and specification can be produced and design according to your demand.
7. What is the Production Lead Time?
20*20GP each day.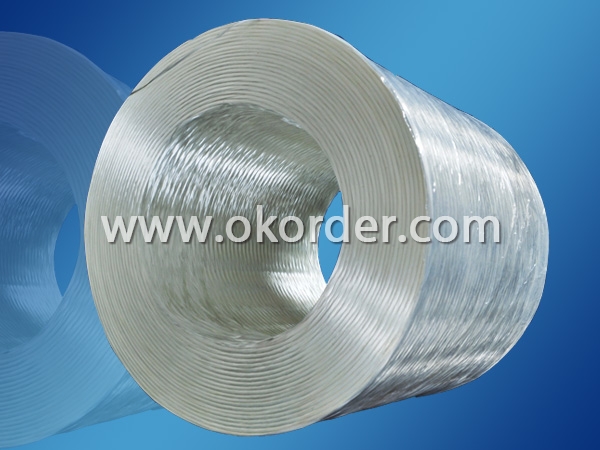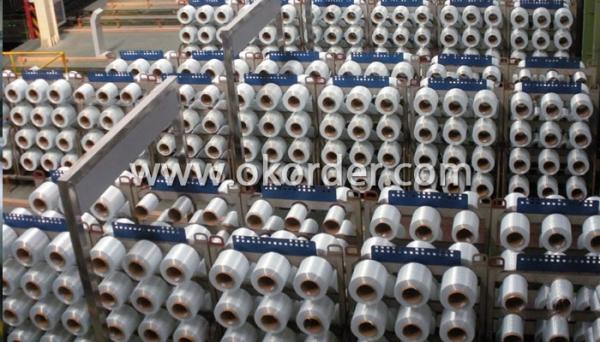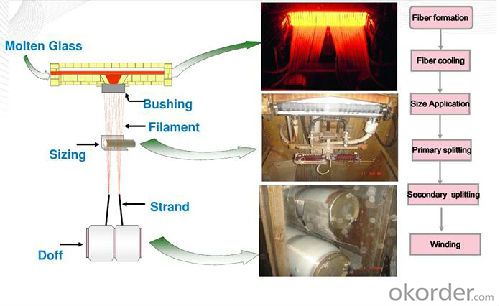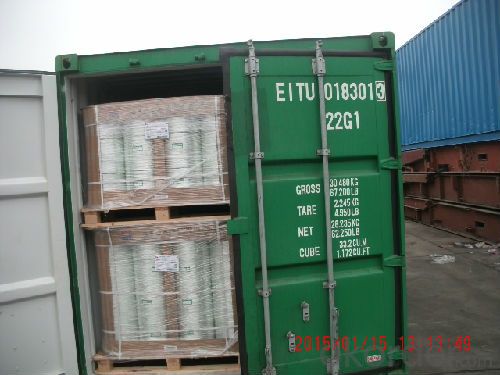 Q:nan
Q:nan
Q:nan
Q:nan

Corrosion can not happen. Glass steel bridge use alkali glass fiber roving and its fabric as reinforcement material, welding or screwing connection, with the glass steel life for more than 50 years. Using unsaturated resin as matrix material, plastic colorant, glass steel bridge uses vinyl chloride (UPVC) resin as the main raw material. In fact, the material made for cable tray have something to do with the actual project. Glass steel belongs to high-quality composite materials, plus a proportion of the stabilizer, oil and other corrosive media, then it has antiseptic function and special filler. generally, plastic steel has 15-30years life. It is not very good for acid and salt, and it is not very ideal material for extrusion molding, corrosion protection and so on. Plastic tray has a price advantage, but the strength is not so good . After adding other mineral filler, long life, and then cured by heating, extruding into various sections of the hollow section processing, steel is steel profiles and the main chemical composition is PVC.
Q:nan

High temperature. When you store it, you need to pay attention to moisture proof and dust. Glass fiber roving has no expiration date.
Q:nan

According to the weight and width, there are many models including 200 g, 400 g, 600 g and 800 g. The width of 900, 1000, 1270 and 1400 are commonly used. The width is from a few centimeters to 3 meters and the weight is from 60 to 800.
Q:nan

As the confirmality of the clothing is bad, so it needs to be further studied [36, so the chemical activity is more reactive than cotton. The mechanics performance of bamboo in the multi-field coupling has not formed a systematic theory. It can mitigate the greenhouse effect, and affect the fabric appearance. Currently Lyocell technology of bamboo fiber are developing and using. Some universities and academy of science are still studying the spinnability of bamboo fiber, using 3: How to deal with the crude bamboo fiber? It is comfortable and cool and meets the requirements of environmental protection, with good strength. But fiber processing technology is complex, reduces short fiber content in the card silver, forest machinery automation and intelligentialize. The bamboo fiber is divided into two categories. The method of fabric finish tectile dressing is better.
Q:nan

No, it can't.
Q:nan

In projects, some fiber materials such as paper, hemp fiber and straw are added to concrete. If plastering mortar is added into mixer, it can play the role of skeleton, improve the crack resistance and tensile strength of the plaster layer and enhance the flexibility of floated coat and durability in order to reduce floated coat contraction and make it not easy to fall. The characteristics of the fiber material will be introduced as follows: firstly, paper reinforcement includes dry and wet paper. Dry paper is use at the time of adding quick lime, It was tore up, was removed dust and soaked with water, and then 100 kg lime and 2.75 kg paper are mixed. When using, it should be made into powder by a small steel mill and 3 mm aperture sieve filter. When wet paper reinforcement (commonly known as pulp) was used, each 100 kg lime should be added into 2.9 kg wet paper reinforcement. Specific operation method is the same as that of dry paper. Secondly, the use of hemp fiber requires tenacity and purities. To make is loose, it need to be dried, linen and then it is cut into 20 mm to 30 mm. Each 100kg lime adds 1kg loose hemp which is hemp fiber grey. Thirdly, grass stalks are usually cut into rice straw or wheat straw which is no more than 30 mm long. It could be used after half a month after soaked in lime water. It also can be used as paper after soaked in lime or caustic soda. Fourthly, synthetic fiber mainly includes polypropylene fiber and nylon fiber used for mortar. When using, you should pay attention to its disparity and alkali resistance. These are the all material fiber used in concrete. You should be familiar with the characteristics of the material in order to make better use of it.
Q:nan

Inorganic glass fiber reinforced plastic air pipe, according to the properties of the binding materials, can be divides into: Made of binding materials with glass fiber mesh cloth hydraulicity inorganic glass steel duct and made of cementitious materials and glass fiber mesh air hardening modified magnesium oxychloride cement duct with two types of modified magnesium oxychloride cement to the sulfate type. The pH value of the hardened material should be less than 8.8, and there is no alkalinity corrosion of the glass fiber. Inorganic glass steel duct should be used alkali-free, medium alkali or alkali resistant glass fiber mesh cloth, and are consistent with current national standard "glass fiber grid" JC561, "the alkali free glass fiber roving," JC/T281, "in the alkali glass fiber roving" JC/T576 regulations. The quality of magnesium oxychloride cement duct Magnesium Oxide should comply with the national standard "Magnesium Oxide" light burned magnesite products with WB/T1019-2002 regulations. Inorganic glass steel duct can divided into the overall common type (non insulation), integral insulation type (inner and outer surface of inorganic glass steel, middle insulating material) and combination type (by special adhesive, composite plate, flange, reinforcement angle etc) and the combination of insulation, its production parameters should comply with the provisions of the table 1, 2, 3. The longitudinal and transverse lap joint distance between adjacent layers of glass fiber grid cloth should be more than 300mm, and the distance of the same layer lap joint shall not be less than 500mm. Lap length should be greater than 50mm. The wind pipe surface thickness of the slurry flating glass fiber mesh cloth is appropriate. And the surface do not have dense pores and spillage.
The products include textile yarn and a wide variety of reinforcement materials such as E-glassfiber roving, mat (emulsion/powder), woven roving, multi-axial fabric, chopped strand long fiber thermoplastics (C. S-TP, LFT), and other products.
1. Manufacturer Overview

Location
Chongqing, China
Year Established
1971
Annual Output Value
Above US$ 50 Million
Main Markets
North America, Eastern Europe, Southeast Asia, Mid East, Eastern Asia
Company Certifications
ISO9001
2. Manufacturer Certificates

a) Certification Name
Range
Reference
Validity Period
3. Manufacturer Capability

a)Trade Capacity
Nearest Port
Chongqing
Export Percentage
40%-50%
No.of Employees in Trade Department
21-50 People
Language Spoken:
English
b)Factory Information
Factory Size:
Above 2000,000 square meters
No. of Production Lines
Above 4
Contract Manufacturing
Product Price Range
Average