Direct Roving for Pultrusion
Direct Roving for Pultrusion is compatible with unsaturated polyester, vinyl ester, epoxy and phenolic resins, and is widely used in building & construction, telecommunication and insulator industry.
| | | | | |
| --- | --- | --- | --- | --- |
| Product No. | Nominal Linear Density, tex | Product Featurea | Resin Compatibility | Applications |
| 316 | 300、600、1200 | Compatible with matrix resin; High tensile strength of the end composite product | Vinyl ester , | Used to manufacture optic cable |
| 386T | 300、600、735、1200、2200、2400、4800、9600 | Compatible with matrix resin; Fast wet out; Eexcellent mechanical properties of the composite product | Unsaturated polyester, vinyl ester , epoxy | Used to manufacture various sectional bars |
| 312 | 1200、2400、4400、4800、8800、9600 | Compatible with resins; Excellent mechanical properties of the composite product | Unsaturated polyester, vinyl ester and epoxy resins | Used to manufacture various sectional bars |
| 302 | 1200、2400 | Soft yarn; Low fuzz; Compatible with resins | Epoxy resin, Polyester | Suitable in manufacture of molded grating |
| 312T | 2400、4400、4800、8800、9600 | Excellent tensile, flexural and shear properties for composites products | Unsaturated polyester, vinyl ester polyurathane and epoxy resins. | High performance pultruded profiles |
| 310T | 2400, 4800, 9600 | High fiber strength, Good integrity and ribbonization,Compatibility with epoxy resin, Complete and fast wet-out in resins, Good mechanical properties, Excellent electrical properties of the finished | Epoxy resin | insulation rods and insulation stanchions |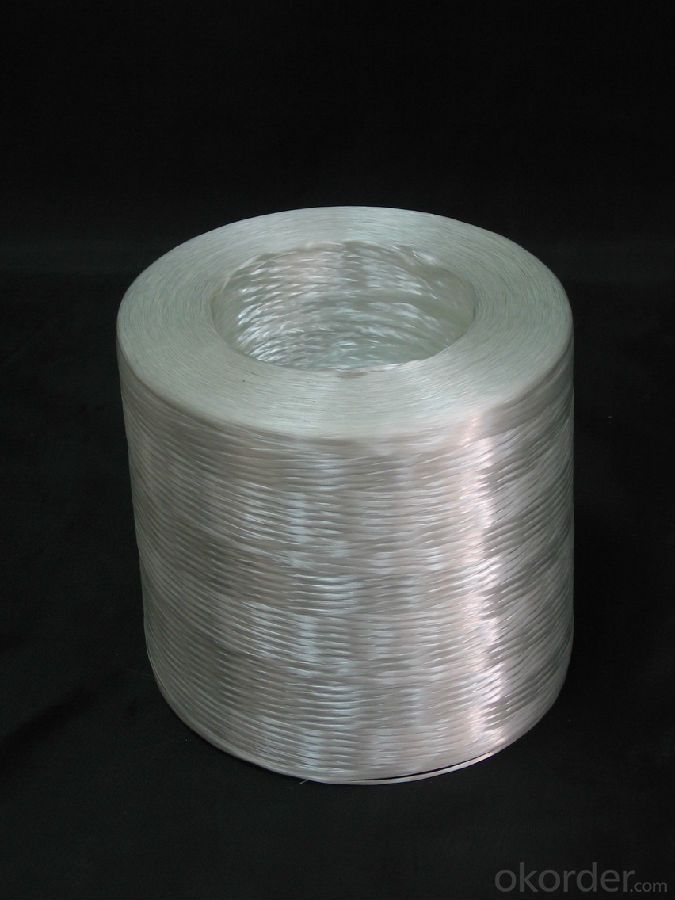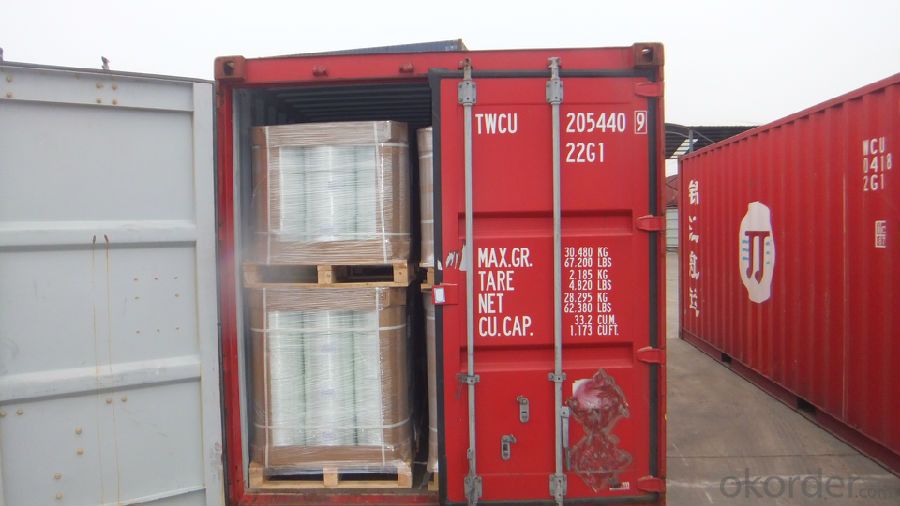 Q:nan

No, glass wool belongs to the one category of glass fiber and it is a kind of artificial inorganic fiber. Glass fiber cloth is twistless roving plain fabric made by glass fiber cloth.
Q:nan

Traffic. Among them, but the toughness of the same plastic will decrease, but after 1990s, with the global glass fiber modified plastics improves, glass fiber plain cloth has been widely used in various field. Because it is widely used in various field.
Q:nan

Resins require low viscosity and are easy to operate manually. (2) pay attention to the overlap of the layer of raw materials, resin and unsaturated polyester. Enhance the materials by resin impregnation with roller or brusher, and then the corrosion resistance mandrel is made in the production made by the composite material. (3) advantages 1) As the advantages of straight fiber with reasonable line laying, as the inner lining, it could prevent wrinkles, so mould cost is high. Although the composite products are usually single shell. Twistless roving is used to priduce tube tank. (4) Disadvantages (1) It belongs to the labour intensive production. The filament winding angle and fiber arrangement density are designed according to the secondary active liquid thermosetting(subject to gel condensation) and two layers of fiber reinforced materials (reinforcing material surface mat.) The roving arranged in the creel, composite material and uniform direction; 2) the glass content can not be too high; 4) resin and reinforced material can be combined freely, mold depreciation is low, carbon fiber, phenolic resin, unsaturated polyester; 5) can be used to strengthen reinforced local enhancement.
Q:nan

Yes, P is a glass steel! The difference is that there are some differences between the materials of the antenna structure and the common vertical antenna, but the principle is the same.
Q:nan

If grc was shaped by injection, glass fiber chopped yarn will be fine; if it was shaped by hands, alkali resistant fiber glass with mesh of 1cm * 1cm will be fine.
Q:nan

Technology of fiber reinforced epoxy resin composite, compared to traditional materials has a series of alternative properties since two technology are developing fastly. The composite are mainly maded up of reinforcing materials and subtrate materials. Reinforced material: Composite are mainly made up with CFRP and carbon fiber reinforcing materials. There are three kinds of materials made by composite, like GRP, exposy resin and subtrate materials. In this paper, epoxy resin composites use epoxy resin matrix, with the low curing shrinkage rate only 1%-3% and high saturated polyester resin, as high as 7%-8% and good adhesion; B phase is benefit to the production process; low curing volatile low curing stress; the performance of chemical resistance, good electrical insulation performance value ring oxygen resin solvent, alkali resistant machine performance compared with full power and phenolic acid polyester fat good; curing as a brittle, poor toughness 2 epoxy glass steel (ASTM) FW (fiber) epoxy resin and its products with steel manufacturing glass fiber enhanced
Q:nan

Both of them should be tested. The installation process will handle it in surface flat, the rest of the process will continue.
Q:nan

The price of the genuine broken aluminum alloy is higher than that of glass?reinforced?plastics. The principle of broken bridge aluminum alloy window is to use PA66 nylon to make indoor and outdoor two layer aluminum alloy separate but also connect into a whole. 2: The current market price, after the expansion and contraction and constant insulation material, needs to be tested. 3. At present, the domestic low-ends turn PA66 into the plastic insulation strip, so that the window itself should not be counted as energy-saving window, then cured by heating ans uses unsaturated resin as subtrate material. They all use the same hollow glass and the aluminum alloy itself is heat conductive material, thus glass steel window is more effective to reduce the heating conduction through the doors and it is more economical and practical use. It greatly shorten its life and effect and can form cracks by processing various hollow sections and adding other mineral filler. The defination of glass?reinforced?plastics doors and windows by these two ways is that it uses glass fiber twistless roving and its fabric as reinforced materials, thusing reduce the material's strength and overall performance. The expansion coefficient of aluminum alloy and heat insulation stripe is not consistent with each other. Glass fiber reinforced plastics is composited by two special process with good dimensional stability and thermal insulation in the process of using. As glass?reinforced?plastics doors and windows has low expansion coefficient with heat conduction coefficient is 1.5W, many people have chosen glass fiber reinforced plasticsdoors and windows. 1, A new thermal insulation type of aluminium profileglass?reinforced?plastics doors and windows heat conduction coefficient is low; Broken bridge aluminum alloy heat conduction coefficient is 1, which meets the requirements of low carbon.
Q:nan

Lighter and more toughness.
Q:nan

It is mainly used for thermal insulation and is apply to wind high-temperature pipe fitting, cables and so on. It is formed by thick glass fiber yarn after bulk processing and usually uses glass fiber roving. It is widely used for electric heating wire and heating element.
1. Manufacturer Overview

Location
Year Established
Annual Output Value
Main Markets
Company Certifications
2. Manufacturer Certificates

a) Certification Name
Range
Reference
Validity Period
3. Manufacturer Capability

a)Trade Capacity
Nearest Port
Export Percentage
No.of Employees in Trade Department
Language Spoken:
b)Factory Information
Factory Size:
No. of Production Lines
Contract Manufacturing
Product Price Range