Specification
1.Superior quality of raw material.
2.Reasonable and stable chemical composition.
3.Accurate tolerance.
4.Goode mechanical property.
5.We have the certificate of ISO9001.
6.Our quality is based on EN,ASTM,JIS.
7.We provide free sample service.
8.The products can be made according to your requirement.
9.Sincerely welcome your inquiry.
Product Description
Aluminum sheets is between 0.1 mm and 500mm in thickness and has a wide variety of uses in the construction industry including aluminium siding and roofing. Sheet is also used widely in construction, decoration, transport applications and other various industrial filed, such as automobile body panels, airframes, curtain walls and the hulls of boats etc.
CNBM produces aluminum sheets which meets the highest standards in its own mill while save the cost. Our strong quality control term bring you the most-qualified products. And with state-of-the-art equipment, and the state owned company background, we have to say, you will understand why there are so many company choose CNBM to be their supplier. CNBM aluminum complying with YS/T 429-2000(Chinese Industry Standard),GB/T 3880,EN485,ASTM B209.
Pictures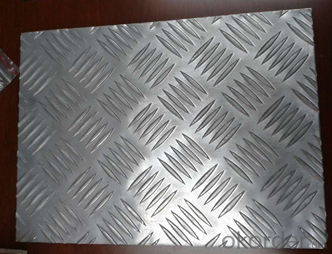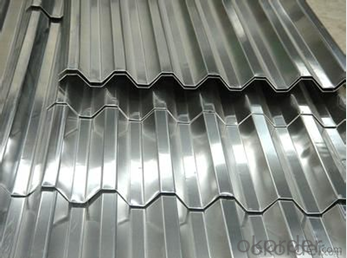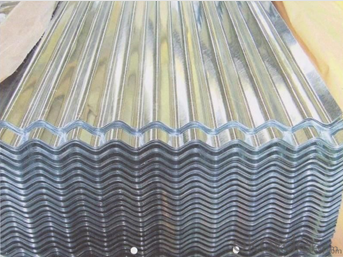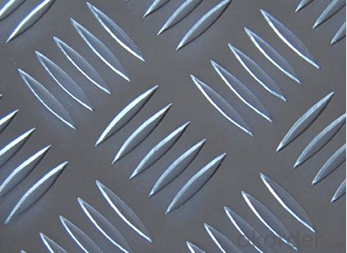 Q:steal? aluminium? (i guess not, due to the light weight of aluminium, it would reduce stored energy over time, thus reducing impact forcebut maybe im wrong.)so i'd say steel, but what kind?

your subject headline relates little to the newspaper column u copiedFirst off you're talking about drug smugglingok, that's been goin on forever, face it America loves drugs and if it doesn;t come from Mexico it comes from Canada or South America and dope comes from Afghanistan smuggled in boats and shipsillegals mainly come here for a better life95% I'd say or moreI live in NYC, i have encountered many from different parts of the worldnow why are u quoting agricultureas if bringing in fruits is whackyCome to JFK customs, u shoudl see what gets brought from all over teh worldPolish cheeses, pigs heads, cured lamb (illegal) from italy and teh mediterannean, fruits from all over the world in all colors and shapesthe border patrol does a good job of maintaining order but they can only do so muchTell me how is it that drug trade is so prolific in jail when it's illegal and they are constantly searchedwhere there is a demand there's a way.
Q:I've got flour, sugar, milk, oil, cocoa powder, and unsweetened chocolateDoes anyone have any recipes or suggestions? I've got spices/vanilla/etc, just don't have any butter (if it's only got a little I can manage, since I have a bit of margarine spread that would probably be okay for a couple of tablespoons worth, but I don't want to use a half cup of it, you know?).

Thick Chocolate Pudding SERVES 4 Highly Rated 1/3 cup sugar 1/4 cup cocoa 3 tbsp cornstarch 1/8 tsp salt 2 cups skim milk 1 tsp vanilla extract In a 2-qtmicrowave-safe bowl, combine the first four ingredients Stir in milk until smooth Microwave, uncovered on high for 3 minutes; stir Microwave 4-6 minutes longer or until thickened, stirring after each minute Stir in vanilla Pour into individual serving dishes; cool Refrigerate Garnish with whipped topping if desired- Extra Rich Dark Chocolate Brownies (Adapted from a 1940's recipe) (I like it chocolatey) Makes 32 bars (2″x1″) Hand mix brownies, makes them tender3/4 cup natural unsweetened cocoa 1/3 cup plus 2 tbsp Canola oil 1 cup sugar 2 well beaten eggs 1/2 tsp vanilla 3/4 cup sifted flour 1/2 tsp baking powder 1/2 tsp salt Optional Can kick the chocolate level a notch: Add 1/3 cup mini chocolate chips in the chocolate mixtureWhen brownies just come out of the oven, spread mini chocolate chips and spread like frosting…yum…Preheat oven to 350°Line 8" square pan with aluminum foil (easier to lift brownies out of the pan to cool) and grease insideMix together in large bowl: cocoa and oilBlend in sugar and eggsSift flour and measure 3/4 cupSift together sifted flour, baking powder and saltHand mix into chocolate mixtureDon't over mixPour into the 8" square panBake about 8 to 10 minutesInsert toothpick in the center, if it comes out clean, it's doneWhen cool, cut into bars and remove from panFor easier brownie cutting: Use a pizza cutter- 1/4 of Recipe (for 8" pan of brownies): Never Fail Chocolate Frosting 3/4 cup sugar (granulated) 3 tbsp margarine Pinch of salt 3 tbsp cocoa 3 tbsp milk Mix ingredients together and bring to boil Cook 1 1/2 minutes after it comes to a boil (or mixture reaches soft ball stage, 240 degrees) If no candy thermometer is available, test for soft ball stage by dropping a small amount into cup of waterRemove from heat and beat until creamy-
Q:I'm looking for I beams 6quot; tall, or less, and 2quot; wide, or less, in lengths of 10ft to 20ftThe vendors have large bridge building structural steel but I'm looking for smaller steel or aluminum stock for roofing projects.

That flange width is a bit smaller that standard steel shapesfor example, a 5 by 10lb/ft S shape has a flange just about 3 wideEven if a local yard doesn't stock it, if you need enough they could probably order itUsually channel in used when sizes get that smallI'm not sure about sizes for standard aluminum extrusions, I believe the proportion tend to be somewhat similar to steel shapesHowever, there are companies that will do short run custom extrusion (as little as 100lbs) of course you have to pay for a die, but if this is custom architecture a thousand dollars or so probably isn't that big of deal.
Q:What are the differences and similarity's of aluminum 26 and aluminum 27?

1/2 cup butter 1 cup white sugar 2 eggs 1 teaspoon vanilla extract 1/3 cup unsweetened cocoa powder 1/2 cup all-purpose flour 1/4 teaspoon salt 1/4 teaspoon baking powder 3 tablespoons butter, softened 3 tablespoons unsweetened cocoa powder 1 tablespoon honey 1 teaspoon vanilla extract 1 cup confectioners' sugar Preheat oven to 350 degrees F (175 degrees C)Grease and flour an 8 inch square panIn a large saucepan, melt 1/2 cup butterRemove from heat, and stir in sugar, eggs, and 1 teaspoon vanillaBeat in 1/3 cup cocoa, 1/2 cup flour, salt, and baking powderSpread batter into prepared panBake in preheated oven for 25 to 30 minutesDo not overcookTo Make Frosting: Combine 3 tablespoons butter, 3 tablespoons cocoa, 1 tablespoon honey, 1 teaspoon vanilla, and 1 cup confectioners' sugarFrost brownies while they are still warm.
Q:Heat radiation is poorly emitted and absorbed by shiny surfaces but well emitted and absorbed by dark surfaces.Explain the following in terms of heat radiation.1.Shiny aluminium foil containers are used in take-away restaurants.2When runners pass through the finish at the London Marathon they are given a blanket made of shiny aluminium foil to wrap around them.3The cooling fins on the back of power amplifiers are painted dull black.4.Space suits are usually shiny white.5If you focus the heat from the sun onto a piece of paper, using a magnifying glass, it is easier to make a section covered in black print catch fire than a section of white paper.

cover your returns with plastic seal them then turn on blower only for a minute if you feel air coming out of a vent then you have a return leak now when i say 1 minute thats what i mean you dont want to blow out blower motor
Q:we are having chicken veggie foil packs.my hubby wants the potatoes on the grill also.any suggestions as to how to do it.how long they should cook.etc?thanks!

for the mountain itself I would take a large ball of clay form it into a cone then place it on the baseproceed to blend the base so there is no seemtake your palm and smash the top of the cone so that t is the right size you want and proceed with taking your thumb and creating the hole at the topyou can use your palm and just press it into the sides of the slopes so that it creats a ribbed effect or digg out canyons with a tool and smooth those outas for the landscape i would takewet down the clay and take a straight flat object and press it into the wet clay and just lift upit should create a spiked texutreI hope this was of some help.
Q:Can anybody help me with a circuit?

For gaming, what is more important than your processor is the graphics cardLook for one with an Nvidia GT 750M for mid-to-high settings, or a GT 780M for high settings, or an AMD/ATI Radeon HD 7750 for mid-to-high settings or 7970 for high settingsThose graphics cards don't come cheapAny of those i7's would be great for gamingIf you're willing to spend just a little more, that 3840QM is the best for a reasonable price (the 3940XM is better - about 2-3x floating point performance, but average performance isn't all that much better, especially for the price.) In laptops, i5's are dual-core but are acceptable for mid-range gaming, and laptops with i5's usually cost much less than ones with i7's.
Q:We had a fire in our microwave after the waxed paper around a potoato caught fireDoes anyone know if it would be safe to use again? Also waxed paper is supposed to be microwave safe, is it common for it to catch fire?

It is perfectly safe to use the microwave, Wax paper is not intended to be used that way in a microwavePotatoes do not need to be wrapped when baking them in the microwave, The reason potatoes are wrapped(usually with aluminum foil) in conventional ovens is to keep the skin from getting hard and crispIn a microwave the skin does not get hard and crispUnless you had some melting in the oven cavity there is no problem in using itMany have thermal fuses that will shut the unit down if it gets too hot in the oven cavity.
Q:every recipe that i see online says that i need a springform pan to make ice cream sandwiches, does anyone have any ideas as to how i can make a brownie ice cream sandwich without that pan!?!
Q:I'm making chocolate covered oreos today for my boyfriend and i realized i have no wax or parchment paperI only have aluminum foilwould that work? or would the covered cookies get stuck to it when the chocolate hardens? i dont have time to go to the store and get some wax paperHELP!!

Assassin's Creed: Brotherhood is a historical third person, stealth action-adventure video game developed by Ubisoft for PlayStation 3, Xbox 360, Microsoft Windows, Mac OS X and OnliveIt was released for PlayStation 3 and Xbox 360 in November 2010, Microsoft Windows in March 2011 and Mac OS X in May 2011It is the third major installment in the Assassin's Creed series and the second chapter in the 'Ezio Trilogy'The game is a direct sequel to Assassin's Creed II, with Ezio Auditore da Firenze and Desmond Miles returning as the main protagonists, and it takes place right after the conclusion of the previous game's storyIt is the first game in the main series to feature a multiplayer modeThe upcoming game, Assassin's Creed: Revelations will be a sequel to the game, concluding Ezio's story as he travels to Constantinople
1. Manufacturer Overview

Location
Year Established
Annual Output Value
Main Markets
Company Certifications
2. Manufacturer Certificates

a) Certification Name
Range
Reference
Validity Period
3. Manufacturer Capability

a)Trade Capacity
Nearest Port
Export Percentage
No.of Employees in Trade Department
Language Spoken:
b)Factory Information
Factory Size:
No. of Production Lines
Contract Manufacturing
Product Price Range
Hot Searches
Related keywords