Aluminum Plates
Loading Port:

China Main Port
Payment Terms:

TT or LC
Min Order Qty:

5 Tons m.t.
Supply Capability:

10000 Tons Per Month m.t./month
Inquire Now
Customer Service
OKorder Service Pledge
Quality Product
Order Online Tracking
Timely Delivery
OKorder Financial Service
Credit Rating
Credit Services
Credit Purchasing
---
Add to My Favorites
---
1 Specifications of Aluminum Plates
| | |
| --- | --- |
| Alloy Number | AA1050 , AA1060 ,AA1070 ,AA1100 etc. |
| Temper | H12, H14, H16, H18, H22, H24, H26, H32, HO, F |
| Thickness | 0.1mm – 500mm |
| Width | 10mm- 2200mm |
| Standard | GB/T3880-2006, ASTM, ISO, EU standard |
Special Specification is available on customer's requirement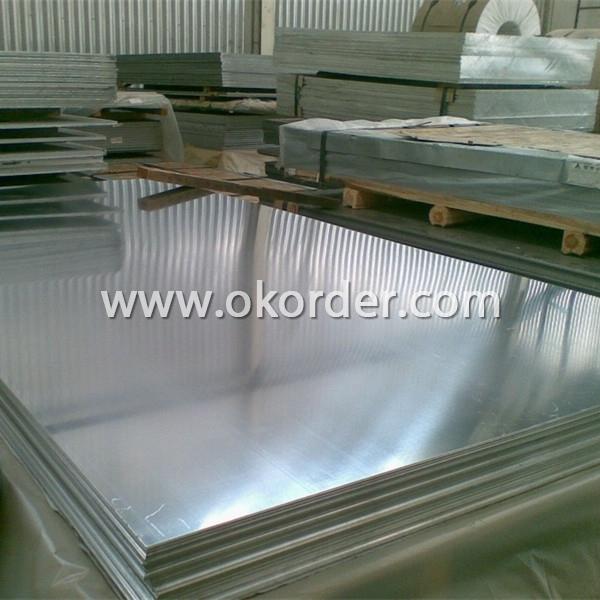 2 Usage/Applications of Aluminum Plates
Aluminum Plates is between 0.1 mm and 500mm in thickness and has a wide variety of uses in the construction industry including aluminium siding and roofing. Sheet is also used widely in construction, decoration, transport applications and other various industrial filed, such as automobile body panels, airframes, curtain walls and the hulls of boats etc.
CNBM produces aluminum plates which meets the highest standards in its own mill while save the cost. Our strong quality control term bring you the most-qualified products. And with state-of-the-art equipment, and the state owned company background, we have to say, you will understand why there are so many company choose CNBM to be their supplier. CNBM aluminum complying with YS/T 429-2000(Chinese Industry Standard),GB/T 3880,EN485,ASTM B209.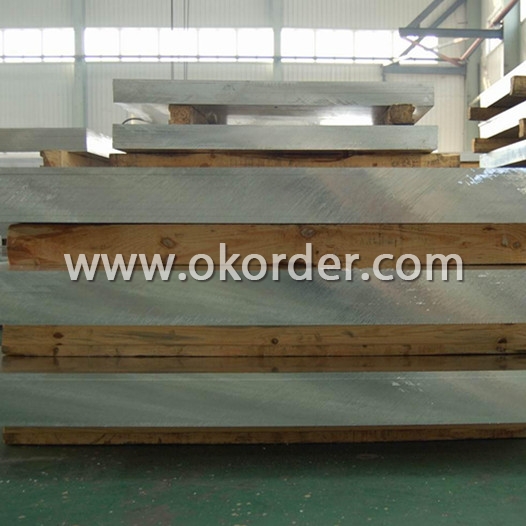 3 Packaging & Delivery of Aluminum Plates
Packaging:Seaworthy package, bubble plastic bag inside, anti-moisture paper wrapped outside, covered with cartons, on wooden pallets, in containers. Pallet weight: Max. 2.30 tons.
Shipment:the goods will be delivered in 40 days after getting the buyer's payment.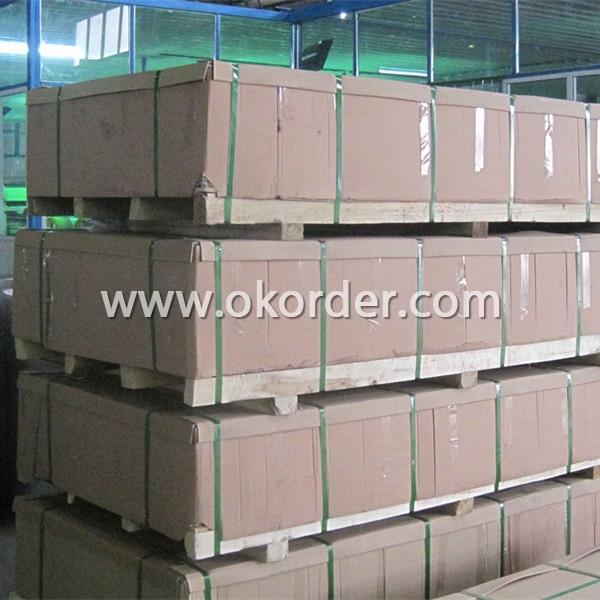 4 Production Flow of Aluminum Plates
Rolling--Annealing--Slitting--Sawing, Cut-To-Length, Shearing
Q:Hi,I'm building a tricycle for 2 passengers as well as the rider.My main concern for the structure of the chassis is the junction between the rear and the bike frame. Both structures on their own withstand the weight when made out of aluminium, no need to go for steel. But what about that junction? Will aluminium have a propensity to buckle? should i used double tubing or a fork design? I suppose the shape and caliber of the tube also comes into play.Lastly, which of a tube or cylindrical rod is stronger?ThanksAddendum: I'm looking at aluminium because it's cheaper and for weight reduction in the vehicle.

You cannot weld steel to aluminum with traditional arc welding techniques. It can only be done with explosion or friction welding. I doubt either of these processes will be utilized on a trike frame as they would be cost prohibitive for low production runs. Are you an experienced aluminum welder, or will you be using one? If not, I'd suggest using steel tubing. Steel is much more forgiving during the welding process. It is stronger too; although on the downside, it is heavier. As for your design, it is very difficult to follow your description without a picture. I would be remiss to suggest something with my current, limited understanding. As far as tubing and solid rod are concerned, for the same weight, the tubing will be stronger because it has its mass located away from the center. This will give it much more structural rigidity to resist bending. Now solid rod of the same diameter is stronger than tube, but very heavy. I would think you should be able to use tubing for everything. Maybe thicker or even larger tubes for the areas of high stress concentration such as the area you ask about. If you go with the aluminum, good luck welding it. While it certainly can be done, it takes a great deal more experienced of a welder to perform this operation successfully.
Q:im wondering what happens if you MIG weld aluminum with the correct wire but without using a shielding gas? Would it just be extremely messy or does there HAVE to be an inert gas flowing for it to bond?thanks

Aluminum is much more reactive than steel, and you will instantly get porosity and cold lap if you don't use a shielding gas. If your using mig/tig you should always have a shielding gas, self-shielding wires are garbage. And you might beable to put small weak tack without using a shielding gas, but if there is any stress at all it will break off and you are going to have to grind it out if you want to put good weld on top of it anyway because there will be so much oxidation in that area. Basically welding aluminum without a shielding gas = a bad idea. Same goes for aluminum alloys and magnesium, except they are even worse.
Q:3003H24 alloy aluminum plate refers to what kind of aluminum plate?

Attached: O status: fully annealed to obtain the lowest strength of the processing products. 8 state: hard working state (9)
Q:I'm making a project for class and I bought a 10 Inch long 5mm thick aluminum/metal, How do you cut it WITHOUT large machinery? is there any power tools adapters or tools that can do this job without a problem?Here is what I have to do:*Cut the metal into ~1x1 and 2X2inch squares*Somehow shave a circle about 2mm deep without going trough the 5mm aluminum (Shaded gray)*Drill a hole right through the 5mm (right in the center)*Drill screw holes on each cornerI provided a really basic pic of what I'm trying to dohttp://img204.imageshack.us/img204/487/77845398.pngRED=backgroundGRAY=drilled 2mm deep WITHOUT GOING THROUGHRED HOLES=screw holes with threadsPlz help need to finish this by friday!PS: Screw holes, and other sizes don't matter right now I'm just trying to figure out what tools/tool adapters I need thanks!

If you have access to a table saw, mount the blade in backwards and then cut the aluminum. But I would cut it down to the correct size last. The extra length gives you a handle to use for the other operations. Regular hand or power tools will work. Get VERY coarse blades. The fewer teeth per inch, the better. Aluminum really clogs up toothed blades/cutting tools. For the 2mm deep recess, a regular spade bit should work and will drill a hole in the center for you. But if this is for a metal shop course, you should have all of the proper tools to do the job correctly. The methods I gave is if you don't have access to the proper equipment.
Q:Trying to find the best aluminum powder I can buy for rocket engines and pyrotechnic (fireworks) uses?

For okorder (I think there prices are the same as the other high end brands, except Star Molecule is not diluted, and it works better from my experience).
Q:Characteristics of anodized aluminium plate

(3) strong sense: the metal surface of aluminum anodic treatment of high hardness, as gem, scratch resistance, surface is not covered with paint, keep aluminum metal color, highlight the modern sense of metal, improve product quality and added value.(4) high fire resistance: pure metal products, the surface without paint and any chemical substances, 600 degrees high temperature does not burn, does not produce toxic gases, fire protection and environmental protection requirements.
Q:I am trying to find away of turning aluminum oxide or alumina into just aluminum. Please post all ideas i dont care how crazy.

ensure u have distilled water cuz if there is salt in it, u might finally end up freeing chlorine interior the air and die. haha. ok, take a 9 -12 volt battery or something like that and placed 2 wires from the positve and unfavourable ends interior the water. the only cord that bubbles extra is the hydrogen. so turn a attempt tube and placed it interior the water and so as that there is not any air interior the attempt tube. whilst the cord is going in, the hydrogen will fill it up and u'll be left with organic hydrogen interior the tube. i don't be conscious of if i defined it perfect yet there are a team of video clips on youtube. examine them out.
Q:I am doing a project on Aluminum it has 13 protons just to make sure everyones on the same page. How much of it is left or exsits? Also how does it behave?

As Vincent noted, aluminium is an abundant element in the earth's crust. It occurs in all clay minerals. Its main ore, bauxite(a mixture of aluminium hydroxides) is still available in vast deposits; particularly in Australia and South America. Aluminium is a reactive element, and so is not found in nature in the elemental form. Aluminium is a metal, and an amphoteric substance; that is; it reacts with both acids and bases.
Q:What kind of material is 2A12 aluminum sheet?

The temperature is higher than 125 degrees C, and the strength of the 2024 alloy is higher than that of the 7075 alloy. Under the condition of hot state, annealing and new quenching, the formability is better, and the strengthening effect of heat treatment is remarkable, but the heat treatment process is strict.
Q:I'm working on this project and I have to glue together a 4mm thick aluminum and a 5mm aluminum. It's a 17mm wide hexagon.

Aluminum does not glue very easily. Welding is better, but if it's not for something structural any kind of Crazy Glue or Super Glue will hold it in position. It won't hold together under any kind of stress though. Alternately you could use machine screws, or self tapping screws.
We are a well-known enterprise specializing in the production and sales of aluminum sheets and coils. Since the establishment of us, we have been devoted to setting up a good CIS and completely implementing ISO9001 quality management system.
1. Manufacturer Overview

Location
Henan,China
Year Established
2002
Annual Output Value
Above US$200 Million
Main Markets
Mid East;Eastern Europe;North America
Company Certifications
ISO 9001:2000;ISO 14001:2004;OHSAS 18001
2. Manufacturer Certificates

a) Certification Name
Range
Reference
Validity Period
3. Manufacturer Capability

a)Trade Capacity
Nearest Port
Shanghai
Export Percentage
30%-50%
No.of Employees in Trade Department
21-50 People
Language Spoken:
English;Chinese
b)Factory Information
Factory Size:
Above 100,000 square meters
No. of Production Lines
Above 10
Contract Manufacturing
OEM Service Offered;Design Service Offered
Product Price Range
Average