6061 T6 Aluminum Plain Sheet for Construction and Industry
Loading Port:

Shanghai
Payment Terms:

TT or LC
Min Order Qty:

2.5
Supply Capability:

5000 m.t./month
Inquire Now
Customer Service
OKorder Service Pledge
Quality Product
Order Online Tracking
Timely Delivery
OKorder Financial Service
Credit Rating
Credit Services
Credit Purchasing
---
Add to My Favorites
---
Item specifice
Grade:
6000 Series
Surface Treatment:
Mill Finish
Shape:
Square
Temper:
T3-T8
Application:
Contruction
---
6061 T6 Aluminum Plain Sheet for Construction and Industry
l Product Introduction
Aluminium has a lot of salient properties that the other metals do not have. It is very strong, yet it is not very heavy. Like other metals, it conducts electricity and heat to a moderate degree. Most industries require aluminium sheets for various purposes. Aluminium can be easily beaten into sheets because of its high malleability. It has the preoperty of light weight, medium strength, easy-forming and anti-corrosion.
l Product Description
1)Alloy: 6061
2)Temper: H18 .H24 .H32 .H112 T4 T6 T651 O
3)Thickness: 0.2MM-20MM
4) Width : up to 1500mm
5) Good plasticity and conductivity
6) Dimensions can be produced as per clients' specifications
7) Generally used for industrial and construction applications
| | |
| --- | --- |
| Product | Aluminum sheet |
| Alloy | 1100 1050 1060 3003 3004 3105A 5005 5052 5754 5083 6061 6063 6082 8011 |
| Temper | H14, H16, H18, H19, H24, H26,H32,H112,T4,T6,T651,O |
| Width | 900—1500mm |
| Thickness | 0.3—20mm |
| Payment | L/C or T/T |
| Packaging | Standard export packing |
| Delivery time | In 20-30days after receiving L/C or T/T |
l Packaging & Delivery

Packaging detail: Seaworthy Export Standard Wooden Pallet and with damp proof film as first layer, Kraft paper as second layer, Cardboard card as third layer Criss-cross steel strip to fix outside
Delivery detail: About 25 days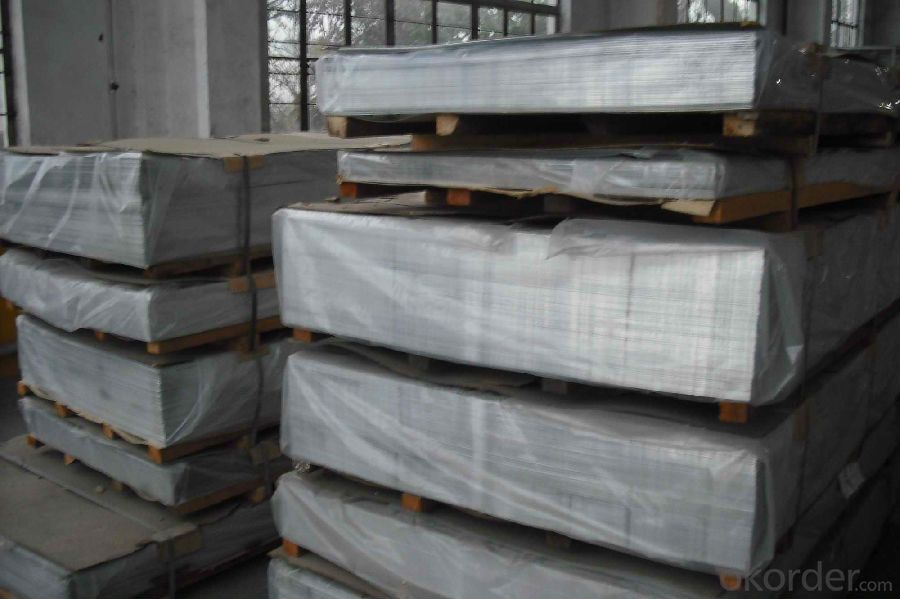 l Company Profile
CNBM International Corporation, China National Building Materials (Group) Corporation, is one of the largest companies in China building material & equipment industry, with 42,800 employees and sales in 2005 of US Dollar 4.395 billion. In 2006, China National Building Material Company Limited was listed on Hong Kong Stock Market with the stock code as 3323.
The business scope of CNBM covers from manufacturing and sales of a series of building materials to scientific research and design, import and export trade. In many of these fields, CNBM is playing the leading role.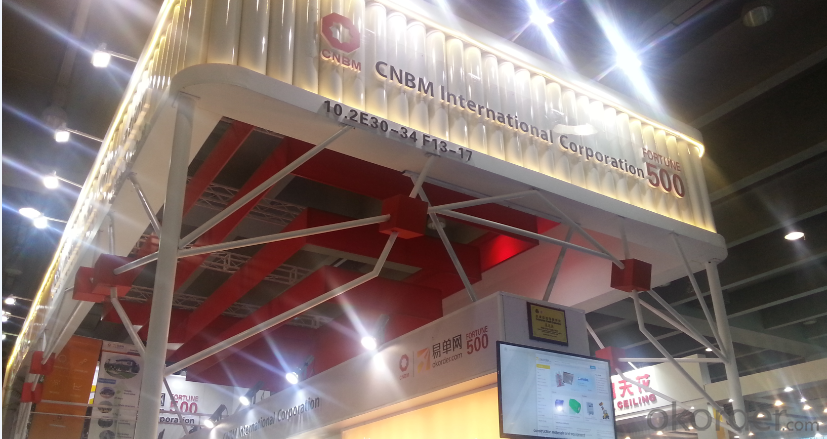 l CNBM World Wide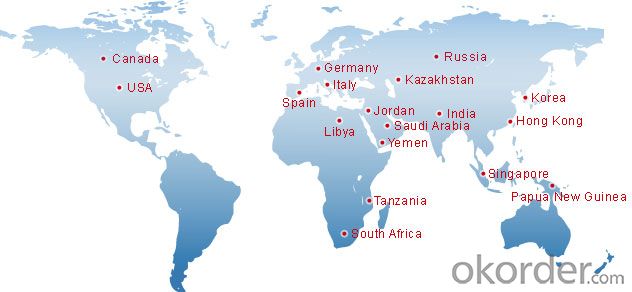 l Products Images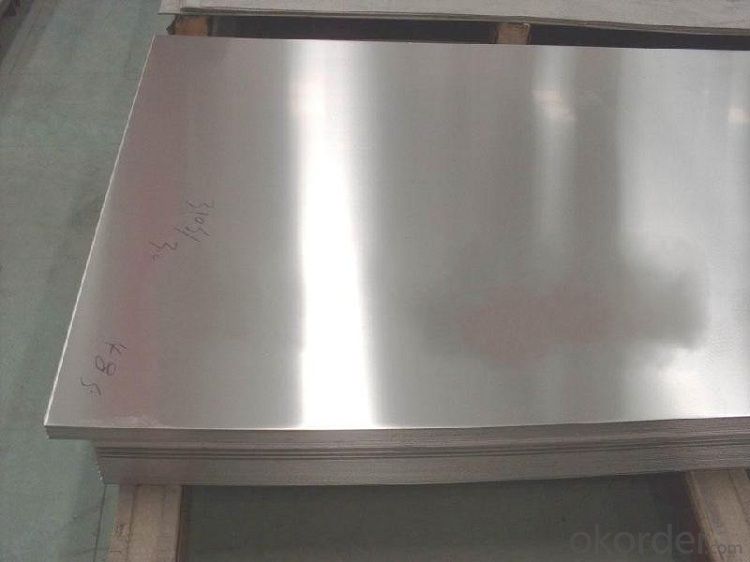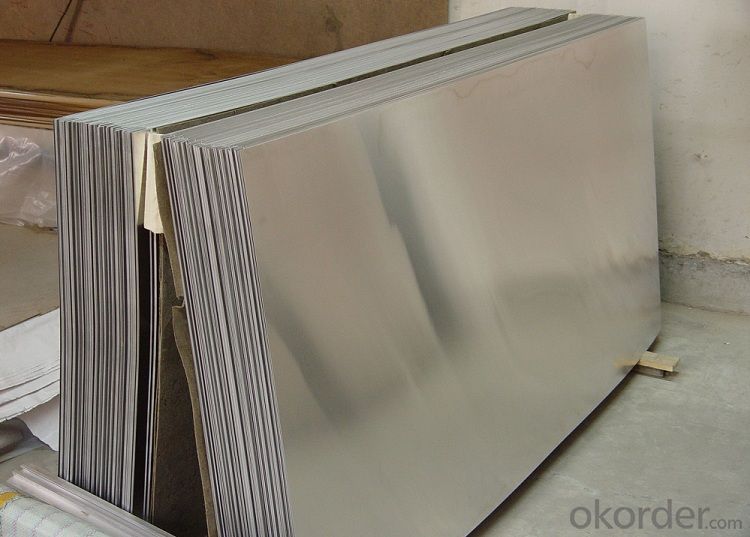 l Certificates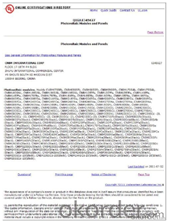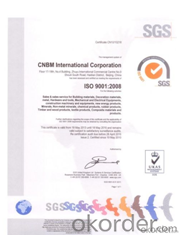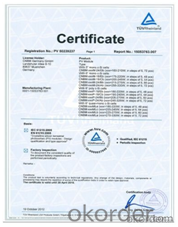 l FAQ
Q: Do you provide free samples?
A: Yes, free samples will be sent to you on freight at destination.
Q: Can I get your latest products catalogue?
A: Yes, it will be sent to you in no time.
Q: What is the MOQ?
A: 2.5 tons
Q: What are your payment terms?
A: We accept L/C, T/T
Q:Where else besides deodorant can we find aluminum?

aluminum foil
Q:Is the value of specific heat capacity of aluminium higher or lower than the standard value? Why?

RE: Specific heat capacity of aluminium...? Is the value of specific heat capacity of aluminium higher or lower than the standard value? Why?
Q:can the oxide film on the surface of aluminum sheet prevent the erosion of acid liquid? Why?

yes, acid can react with aluminum oxide , generating salt and water, but its anti-corrosion will be stronger if oxide film on the surface is enough dense.
Q:what's the difference of activated aluminum and aluminum sheet?

contain more water and activated
Q:combines with oxygen with an atomic weight of 16, to form the compound aluminum oxide, how much oxygen would be required to react completely with 54g of aluminum?

aluminum oxide is Al2O3 , or 2 part Al to 3 part O. 27 grams Al2 *2 / 54 grams Al available = 16 grams of O * 3 / X grams of O solve for X: X = 48 grams of oxygen needed next guy is right....the formula for aluminum oxide is Al2O3..sorry...I readjusted the formula above to show the change
Q:I need to find 3 elements for my science hw tonight. I was wondering if aluminum foil is a pure element. And also I was wondering if anyone had any ideas of what is a pure element (not a compound or an alloy). Thanks!!!!

www.okorder
Q:Aren't metals in general (and aluminium in particular) excellent heat conductors?

Yes aluminium is a good heat conductor, which is why it is used as a heatsink to dissipate heat from electronic components like the CPU in you laptop. The idea of the aluminium stand for your laptop is to raise it up from the desktop surface, allowing air to pass between the gap and extract the heat from the aluminium stand as your laptop heats up with use.
Q:on an hot day, which will stay cooler longer...aluminum, or copper? why?thanks!

Copper is a better conductor of both heat and electricity so it will get hotter faster at least until it oxidizes and turns green
Q:Our production needs a large number of plating aluminum plate, consult domestic and imported aluminum plate difference?

Guangdong Huayuan prosperous is the largest aluminum plate supplier 021-56808701, in Shanghai / Tianjin / Chongqing have logistics and storage, domestic aluminum plating surface coating treatment is less than imports, stamping coating is easy to fall,
Q:So I want to solder aluminum cans together for this project I have. What tools will I need?

The only way you can solder any kind of alum. is to gold plate both pieces of whatever you are trying to solder together
1. Manufacturer Overview

Location
Year Established
Annual Output Value
Main Markets
Company Certifications
2. Manufacturer Certificates

a) Certification Name
Range
Reference
Validity Period
3. Manufacturer Capability

a)Trade Capacity
Nearest Port
Export Percentage
No.of Employees in Trade Department
Language Spoken:
b)Factory Information
Factory Size:
No. of Production Lines
Contract Manufacturing
Product Price Range
Hot Searches
Related keywords