Item specifice
Nominal Capacity:
4.8kwh, 5.12kwh
Certificates:
IEC 62619/CE-EMC/UN38.3
Max Parallel Quantity (Pcs):
16
Depth of Charge:
80%
---
Ready shipment UL certificate 51.2v100ah Home Energy Storage lithium Battery
Famous Brand &5 Years Warranty;\
Easily Install and Excellent After Sale Service;
Full Certificates CE,UN38,ROHS and MSDS,UL;
Ready stock and After sales center!
Factory wholesale price and flexible payment!
Product parameters
Model
SDC10-Box5(15s)
SDC10-Box15(16s)
Nominal Capacity
4.8
5.12
Depth of Charge
0.8
Usable Capacity(kWh)
3.84
4.1






Charge Voltage(V)
54.0
56.4
Discharge Voltage(V)
45
48
Nominal Voltage(V)
48
51.2
Max Parallel Quantity(Pcs)
16
Discharge/ Charge Current
Recommend 50(0.5C)
Max 100(1C)
Communication Port
RS485 & CAN
Weight(Kg)
38.0±2Kg
40.0±2Kg
Dimension(W*H*D)mm
442±2mm*133±2mm*440±2mm
Operating Tempature
Charge -5℃~+45℃
Discharge -20℃~ +50℃
Recommend Operating Temperature
Charge +15℃~+35℃
Discharge +15℃~ +35℃
Storage -20℃~+35℃
Humidity
5%-95%
Altitude
≤4000m
Certificate
IEC62619/CE-EMC/UN38.3
Compatible Inverters
Growatt,Goodwe,Victron,Deye, Sofar and more brands to be announced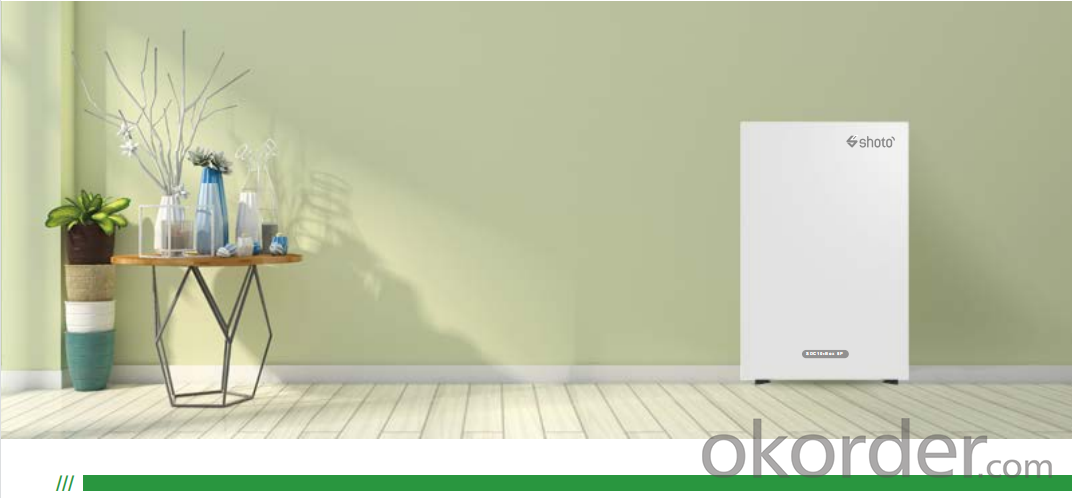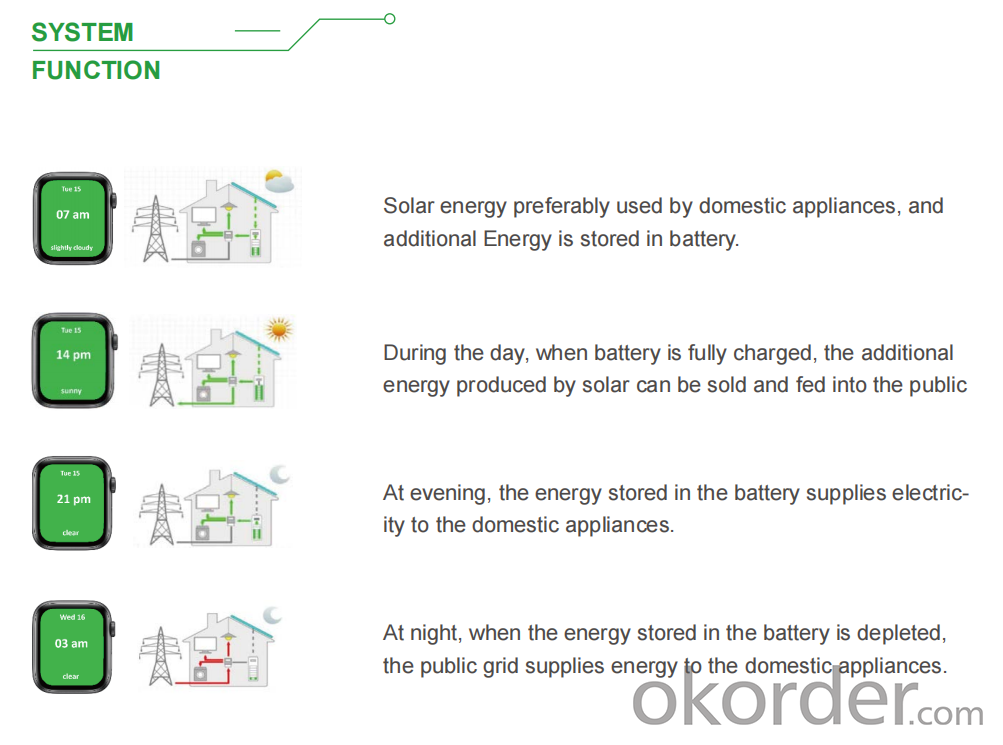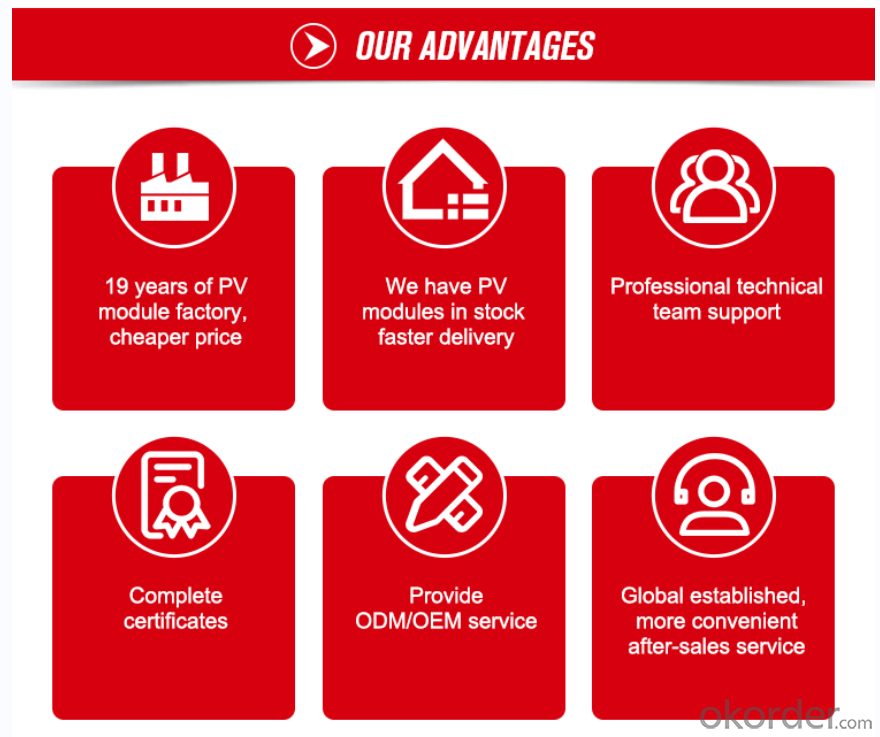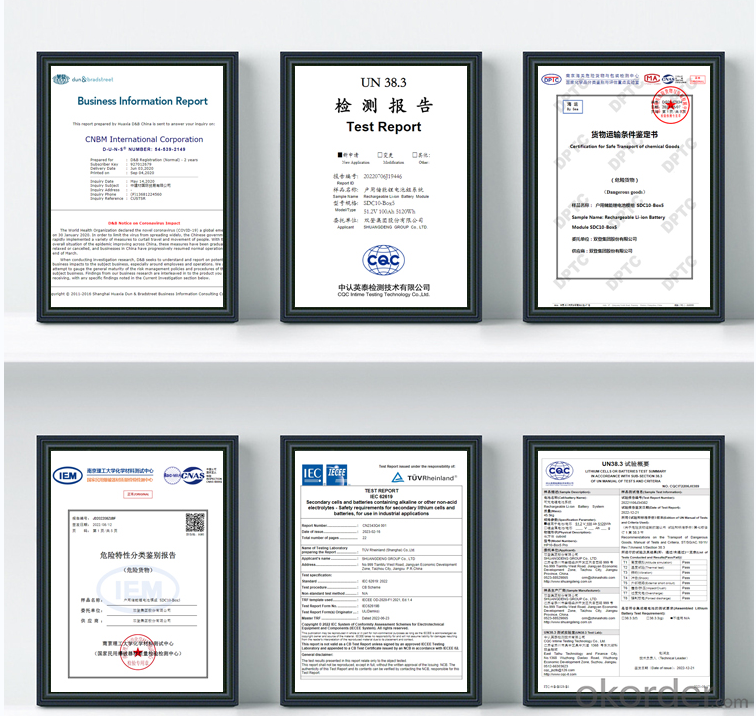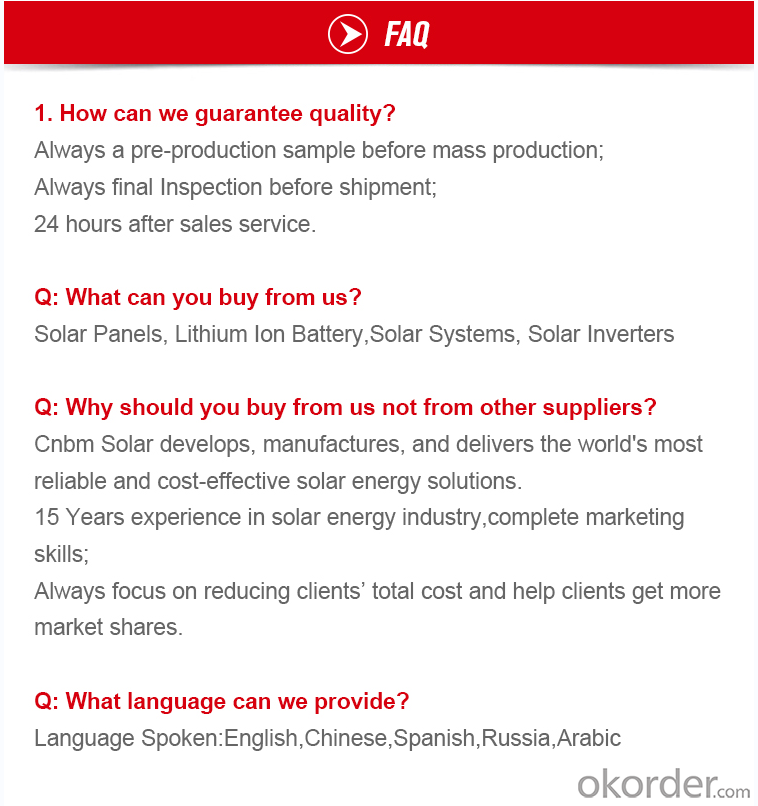 Q:What are the technical parameters of the battery?

Usually the capacity of the power supply is expressed by kV · A or kW. However, as a power supply VRLA battery, the use of security (A · h) that its capacity is more accurate.
Q:How should the battery be well maintained?

Voltage check the state of the battery standard voltage should be maintained between 12.2 ~ 12.7V. If the voltage is too low should be charged, the charge should be kept small charge for a long time. Battery charging need to use a professional charger, the owner will not try to charge their own, the owner can only keep the engine running on the battery can be charged. If the battery aging should be replaced.
Q:What kind of battery is divided into?

Maintenance-free battery due to its own structure on the advantages of electrolyte consumption is very small, in the life of the basic need not add distilled water. It also has a shock, high temperature, small size, self-discharge characteristics of the general life is generally ordinary Twice the battery. There are two kinds of maintenance-free batteries on the market.
Q:How is the capacity of the battery defined?

The capacity of the battery unit is AH (safety) is the product of current and time.
Q:How does battery activation work?

Always keep the battery surface clean. Found that the surface of dust and acid, it should be timely wipe, wipe can be wiped with soda water wipes wipe again, after rinse with water.
Q:80ah how much battery storage capacity?

0AH storage is 80AH ah If the actual storage capacity will have to see the brand. I have seen 100AH only 24 pound. This is not even 60AH.
Q:What is the difference between a maintenance-free battery and a conventional battery?

As a result of maintenance-free batteries using lead-calcium alloy grille, the amount of water generated when charging less water evaporation, coupled with the shell with a sealed structure, the release of sulfuric acid gas is also very small, so it compared with the traditional battery, With no need to add any liquid, the wiring pile head, wire and body corrosion less anti-overcharge capacity, starting current, power storage time is long, by the car people welcome.
Q:What battery does the van use?

The most obvious feature of lead-acid batteries is the top of the plastic cover can be unscrewed, there are ventilation holes above. These fillers are used to fill pure water, check the electrolyte and the use of exhaust gas. In theory, lead-acid batteries need to check the density of each electrolyte and the level of liquid, if there is a need to add distilled water. But with the upgrading of battery manufacturing technology, lead-acid battery development for the lead-acid maintenance-free batteries and colloidal maintenance-free batteries, lead-acid batteries do not need to add electrolyte or distilled water. Mainly the use of positive electrode to produce oxygen can be absorbed in the negative oxygen cycle, to prevent water reduction. Lead-acid water batteries are mostly used in tractors, tricycles, car start, etc., and maintenance-free lead-acid battery wider range of applications, including uninterruptible power supply, electric vehicle power, electric bicycle batteries. Lead-acid batteries according to the application needs to be divided into constant current discharge (such as uninterruptible power supply) and instantaneous discharge (such as car to start the battery).
Q:How to deal with waste batteries?

The old battery is ground and then sent to the furnace for heating, then the volatile mercury can be extracted, the temperature is higher when the zinc is also evaporated, it is also precious metals. Iron and manganese fusion after the steel to become the required ferromanganese alloy.
Q:What are the hazards of battery over discharge?

When the battery discharge current is large, the heat will become more obvious, there will be serious heat generated when the battery deformation, when the concentration of lead sulfate is particularly large, will form a larger crystal particles, that lead to the battery Internal irreversible sulfation.
1. Manufacturer Overview

Location
Year Established
Annual Output Value
Main Markets
Company Certifications
2. Manufacturer Certificates

a) Certification Name
Range
Reference
Validity Period
3. Manufacturer Capability

a)Trade Capacity
Nearest Port
Export Percentage
No.of Employees in Trade Department
Language Spoken:
b)Factory Information
Factory Size:
No. of Production Lines
Contract Manufacturing
Product Price Range
Hot Searches
Related keywords