1.Low investment
2.low cost
3.easy maintenance
4.good economy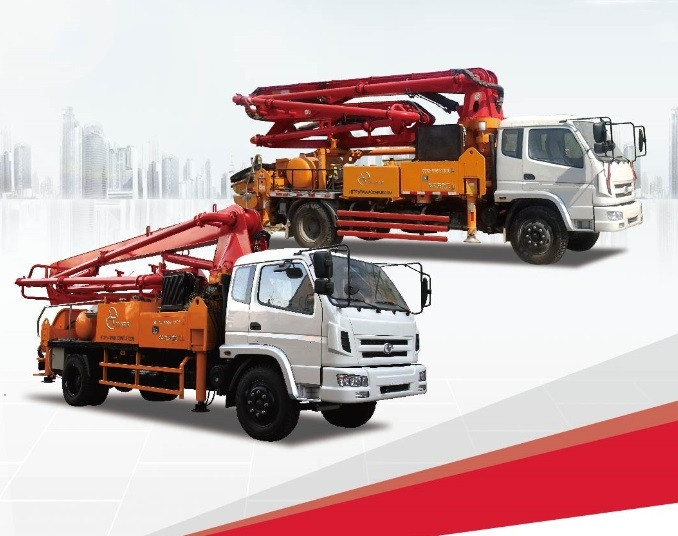 Truck-mounted Concrete Placing Boom
1.Mached with a trailer concrete pump.It can achieve continuous and rapid concrete placement.
2.Connected to a trailer concrete pump by virtue of delivery pipelines, it is suitable for different job sisters.
3.Low investment,low cost.easy maintenance and good economy
4.Having a truck-mounted concrte placing boom is equal to possesing different combinations of concrte pumping.with means high producitivty and full utilzation of equipment.
5.A trailer concrete pump is directly connected to the rear of the placing boom,and thus consituters an"economy truck-mounted concrete pump",which replaces a real one and reduces sharply the cost of concrete pumping.
6.When mixing concrete on site,put a trailer concrete pump under the outlet of a concrete mixing plant and then connect the pump to the placing boom by means of delivery pipelines.thereby eliminating the need for truck mixers,reducing significantly the constrution cost and maximizing the efficiency.
7.If truck mixers are bot allowed to enter or exit the narrow jobsites frequently,a trailer concrete pump can be located to a suitable place to connect the placing boom by means of delivery pipelines and this provides excellent maneuverability and great efficiency.