Sealant Tape- fiberglass vacuum infusion process
Loading Port:

Shanghai
Payment Terms:

TT or LC
Min Order Qty:

500 m²
Supply Capability:

1000000 m²/month
Inquire Now
Customer Service
OKorder Service Pledge
Quality Product
Order Online Tracking
Timely Delivery
OKorder Financial Service
Credit Rating
Credit Services
Credit Purchasing
---
Add to My Favorites
---
Sealant Tape
Product Description
Sealant tape is developed for blade and aerospace industry, yacht industry, etc. Based on advanced technology, the products have high surface adhesion force on vacuum bag and a variety of tools. In the curing cycle it has excellent seal, and very easy to remove from the cold or heating surface after the curing.
Technique Data
Adhesive: Rubber
Adhesive Side: Single Sided
Adhesive Type: Pressure Sensitive, Hot Melt
Design Printing: Offer Printing
Material: Butyl
Feature: Waterproof
Use: Carton Sealing
Type: Waterproof Membrane
BACKING: BUTYL RUBBER
TAPE COLOR: GREY/WHITE/BLACK
LINER COLOR: PAPER: WHITE
THICKNESS:0.6MM/0.8MM/1MM/1.5MM/2MM/3MM/5MM....
CUT ROLL WIDTH: 6MM/8MM/10MM/20MM/30MM/40MM/50MM...
CUT ROLL LENGTH: 10M/20M/30M/50M....
OPTION: SINGLE SIDE/DOUBLE SIDE/ALUMINUM BUTYL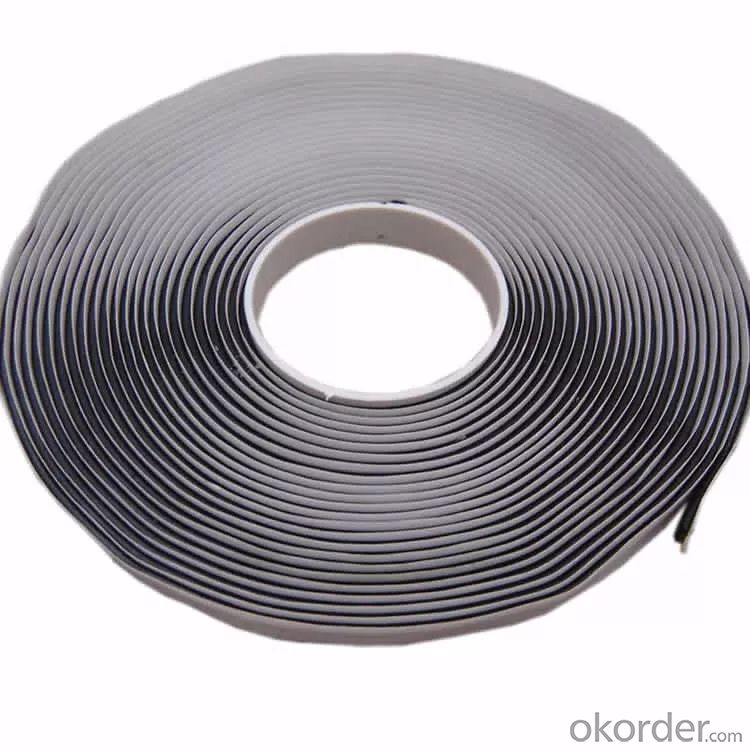 1. Manufacturer Overview

Location
Year Established
Annual Output Value
Main Markets
Company Certifications
2. Manufacturer Certificates

a) Certification Name
Range
Reference
Validity Period
3. Manufacturer Capability

a)Trade Capacity
Nearest Port
Export Percentage
No.of Employees in Trade Department
Language Spoken:
b)Factory Information
Factory Size:
No. of Production Lines
Contract Manufacturing
Product Price Range