Key Specifications Polished Porcelain Tile Crastal Tile Serie Pink Color CMAXSB0638:
Product information:
Material: soluble salt porcelain
Various colors are available
Size: 600 x 600mm
Thickness: 10mm
Features: non-slip, wear- and water-resistant
Packing: 4 pieces/carton, 29.5kg/carton
20-foot container: 880 cartons
20-foot FCL container: 1267sqm
Carton with pallets or customized
If you ask me,what do you live for?
Maybe there is only one reason:I love life.
In the place where I live,I would like to put my life taste into the space decoration. I try to find what will help me?Until one day,my family travel to one seaside,I was shocked by what I saw,high mountain and clear water and green trees in front of me,what a wonderful scene! Can I take the beautiful things to my home?At that instant,suddenly I feel that life and porcelain should be the best partner.
Nature,space,design,which of porcelain is what I am happy to share with you.
Life and Porcelain,Love and Passion,the story is going on.
Technical characteristics:
Adopt international advanced ceramic cloth exquisite processing technology, selected high
quality pure raw materials, on the product body, with moist and gorgeous color, microcomputer
total precision control, multiple temperature control forming technology create gorgeous texture
hd grain boundary, bottom dense embryo thicker, pure texture, deduces the natural stone material through the external environment and the geological characteristics and the dynamic form of change,
also make products with high hardness, high gloss, low water absorption, strong dirt resistance, easy
to clean, etc excellent characteristic
Main Export Markets:
Mid East/Africa
Central/South America
Asia
Australasia
Southeast Asia, Mideast Asia
Product Picture :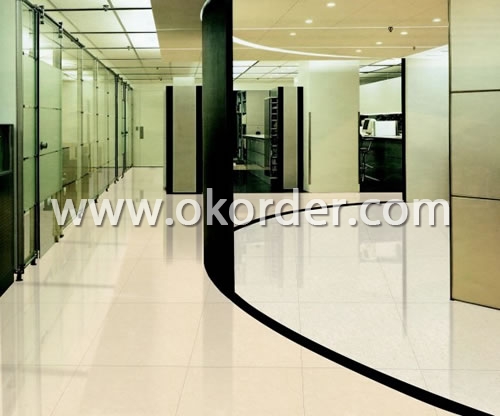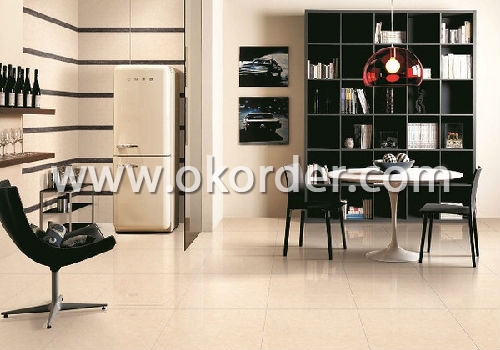 Production Line :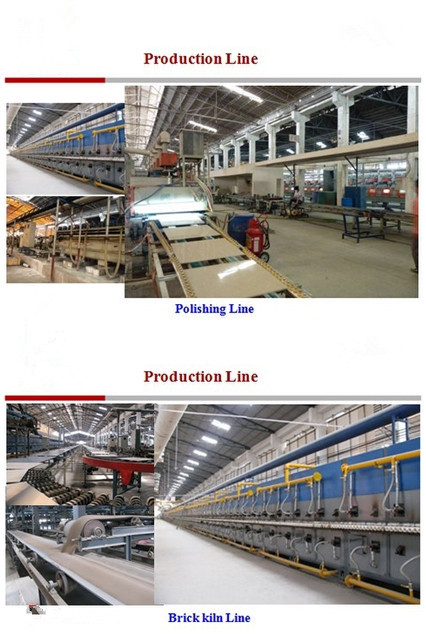 Product Certificates :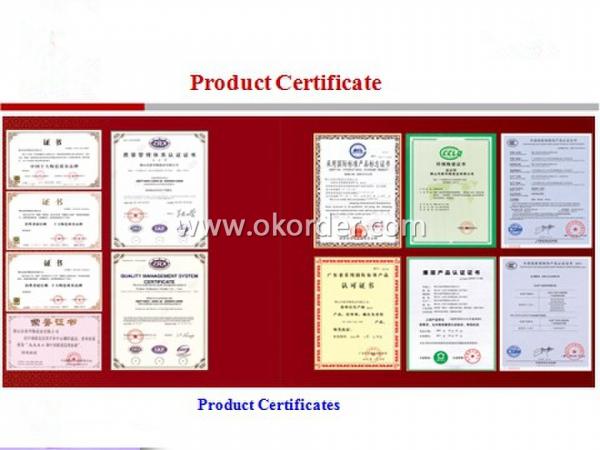 Packing Details :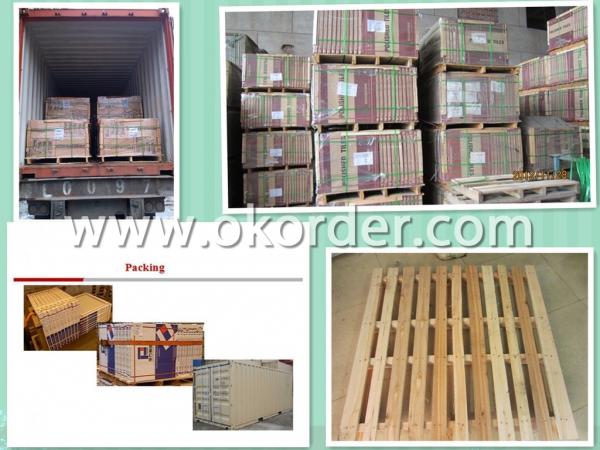 FAQ
1. For Polished Porcelain Tile, is the 30*60 available?
—— Yes, 30*60 is available. Due to the basic size is 60*60, we need to cut 60*60 tile into 30*60. 6 pcs are packed into one carton.
2. What is the MOQ for this tile?
—— Normally the MOQ is 1382.4 m2 for one 20' container. To support our clients, we could go with 3 models to fill one container at most.
3. Can we use the carton with our own design and brand name?
—— Yes. Normally we go with Neutral Carton or our Carton with our CMAX brand name. But for carton of client's own design, the MOQ for one size is 5 containers, due to the carton factory can't arrange production if quantity is below 5000 pcs.
Q:tile itself

if it's ceramic/porcelain, go to home depot. Rent a hilti jackhammer with 2 different bits (they'll know which ones to give you). one is a narrow chisel that pops the tiles up. the other is a wide blade that will remove thinset. sometimes the wide blade works good for removing the tile, also. whichever works best for YOU. They will explain how to use it. It is WAY easy to use and you will NOT regret it! You will want to plastic off areas that you are not removing tile completely, there will be dust. good luck! don't be cheap and buy the handscraper! you'll hate yourself.
Q:I want to install wood look laminate flooring. I have a sliding glass door with metal frame. I can't put shoe molding around it since it's metal so what do I do? Also, with porcelain tile, do I create some type of frame around the tile with real wood or is there a transition for this.

For the tile you can get metal edging to use as a transition from the tile to whatever else; the shape of the edging is determined by what it butts up against. Several different shapes are available in various colors. It is mortared in under the tiles to form a finished edge. You can get this stuff at Home Depot in the tile department.
Q:We are planning small home improvements during the next year to prepare our house for sale. I would like to switch out our 4 year old formica countertop and replace it with granite tile. A slab is out of the question due to cost. We have a small kitchen and would need about 40 tiles. When I looked on the internet for costs, it seems I can get these tiles for under $300.00? Does that sound right, I think that's less than what we paid for the Formica. Also, my next question is can you use the same tile for the entryway, which is next to the kitchen, or it that a little too much of the same thing?

Tile is thinner than granite counter top,so it can be much less expensive, but it looks good. I would not put it on the floor. A little lipstick on your lips creates an illusion, putting it on your cheeks also, makes you a clown. You want to impress with the granite, so use something else matching ton the floor.
Q:What the tiles do
Q:I'm gutting my bathroom and will be tiling the floor and then adding a new vanity and a new toilet.The question is, do you tile before you put in the toilet and new vanity or do you put in these items first and then tile around them? Concrete slab foundation that I'm currently working on leveling.

I would suggest paying a contractor because there are many things that can go wrong. ...sub floor has bounce, so tiles don't stay down, grout cracks, putting a toilet over tiles (you need to lift the toilet, and reset it after the tiles are laid. You will also need to cut the tiles around the ABS and that can be a bit difficult too.) then the toilet can still leak causing damage. But if you are a good DIYer, then go to Home Depot or Rona and take a seminar.
Q:What are the pros and cons for using porcelain tiles or ceramic tiles?

Tile terminology could be complicated. maximum varieties of tiles that are created from clay or a mix of clay and different components, then kiln-fired, are seen to be a factor of the better type observed as "Ceramic Tiles". those tiles could be chop up into 2 communities, porcelain tiles and non-porcelain tiles. those non-porcelain tiles are often observed as ceramic tiles by ability of themselves, break away porcelain tiles.for further information bypass to the link that's given under
Q:My family began to paste tiles, the budget has been bought more than 2 square, and buy back the tile is now posted enough and also a lot worse, would like to ask the forum friends, the normal paste tile loss is how much? Thank you first!

If a large area paved the loss of about 2%. Home kitchen tiles will be around 8%.
Q:What is the difference between polished tiles and ordinary tiles?

Polished tiles: After mechanical grinding, polishing, the surface was glossy ceramic tiles, and now commonly known as the tiles is a polished tiles, it is all polished polished tiles, the meaning of glass is burning through the tiles!
Q:I am ready to tile a kitchen island, it has the rough shape of HOME PLATE, though not pointy. What is the best way to cover those odds angles effectively? Should I butt two edge tiles together? Also, I am not fond of the 16th inch spacing in tiles, I prefer 1/4 in gaps...any issues for the top of counter. The sides will be 1/8th gap.AdamDeridder,La

My hubby tried to tile ours...BIG mistake!! LOL Go to Home Depot and get help. LOL
Q:are tiles or reptile carpet better for a bearded dragon tank? i was also wondering where can i buy tiles specifically for reptile tanks?

Reptile carpet,Im pretty sure they don't make tile for reptiles,But go look and ask around the pet stores!
1. Manufacturer Overview

Location
Year Established
Annual Output Value
Main Markets
Company Certifications
2. Manufacturer Certificates

a) Certification Name
Range
Reference
Validity Period
3. Manufacturer Capability

a)Trade Capacity
Nearest Port
Export Percentage
No.of Employees in Trade Department
Language Spoken:
b)Factory Information
Factory Size:
No. of Production Lines
Contract Manufacturing
Product Price Range