Office Chair Mash Material Design CMAX1016
Structure of Offcie Chair Description:

Chair with adjustable neckrest
Adjustable lumbar support
4D Adjustable armrests
Mesh or fabric for back and seat, sliding waterfall design
Synchronised-tilting mechnism with 5 level locking
Aluminium base with PU castors
SHS Grade 4 gas cylinder for height adjustable
Main Feature of Office Chair: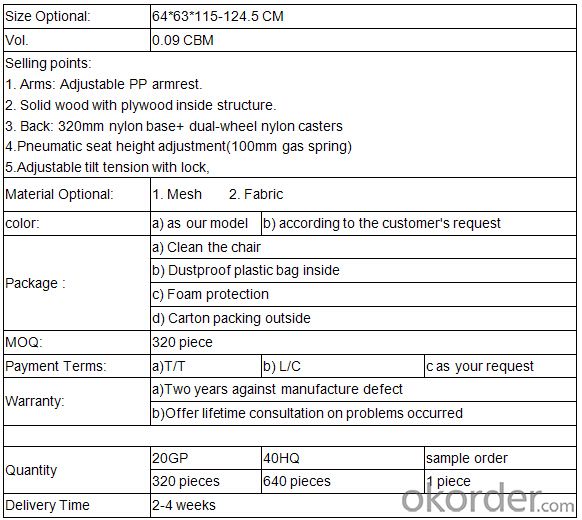 More Photo for Office Chair: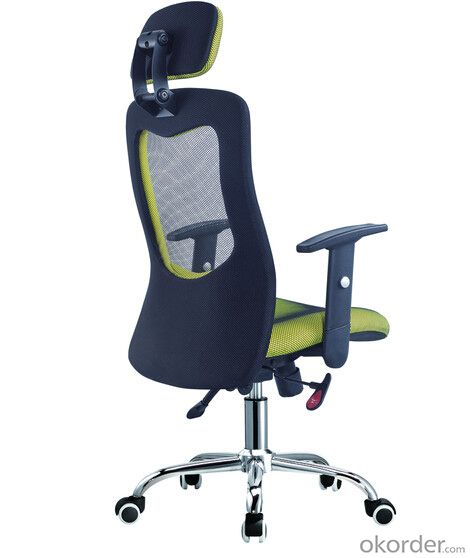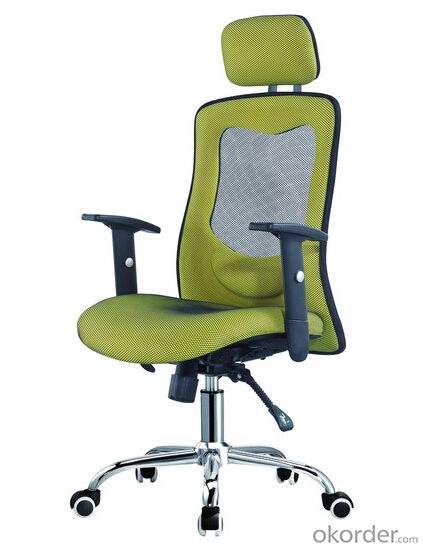 Office Mesh Chair Mesh Color Selection: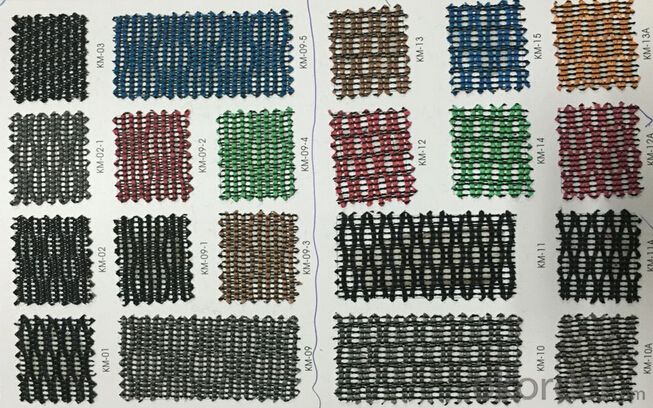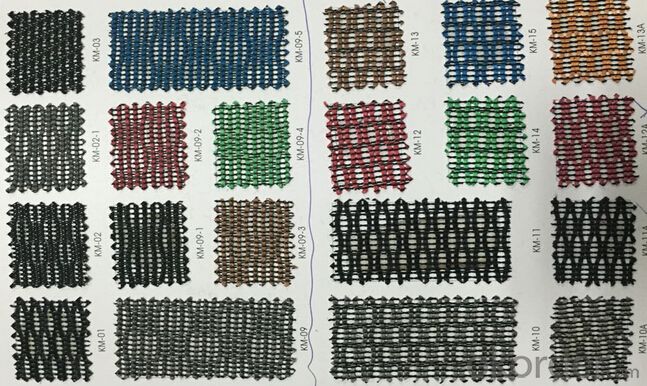 Office Mesh Packaging deails: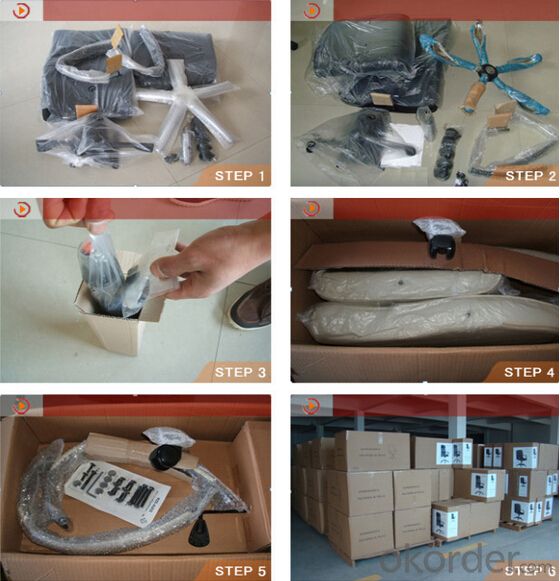 FAQ:
Why choose us?
Current delivery time: 7-30 days after the receipt of deposit.
MOQ: Small order can be accepted.
Payment terms: T/T in advance (30% deposit before production, 70% balance before shipment)
Quality: high quality and trustworthy QC staff, strict quality control in all process
Customer'design: Customer's design and logos are welcome
Packing: we could accept special packing according to customer's requirements
Loading seaport: Guangzhou or shenzhen
Worker: we have 80 professional workers who have more than 5 years experience in furniture production
Factory: we have totally 10000 square meters factory areas
Sales team: Professional sales team provides you best products and service
We also supply:office chairs and sofas.
The advantage of our products.
1. 1-2 years warranty for outside material, 5 years for inside.
2. All of our products reaches European standard. Regular customer like: carrefour, wal-mart, etc.
3. Material choice and color choice available.
4. Customer'design: Customer's design and logos are welcome
5. MOQ: Small order can be accepted.
How about the payment term?
Usually 30%T/T in Advace, the balance before shippment. L/C at sight could also be accept.
Other payment term could be discussed with specific orders.
Q:hi does anybody know what chair this is called / named ?

Its a hospitality chair. In other words it is used in restaurants, bars, hotels, etc. There are thousands of styles made and they are constantly having new models introduced and old ones dropped. It was probably made and sold in large quantities by companies like GAR, Grand Rapids Chair, Sandler, MTS seating or other to-the-trade companies for interior designers. By the look of it I would guess it was made in the 80's You may have a hard time finding the exact same thing. Your best bet would be to check out places that resell restaurant equipment and furniture.
Q:I got a beautiful new oak rocking chair as a gift and would like to make a chair pad for it. I have a sewing machine and have some beginner sewing skills. Any simple patterns or ideas would be greatly appriciated.

You need to cut 2 pieces of fabric. Cut them the shape of your chairs seat, only make them about 4 inches wider/bigger all the way around. You can use a sheet of newspaper to make your pattern. Then turn the fabric right sides together and stitch~start at the back of it, but leave about a 3 gap in the center,sew from that point around the side, the front and the other side until you get back to your gap. Then just stuff it with some poly-stuffing, and hand stitch the gap/opening closed. You can also make you a couple of strips to tie it onto your chair if needed, or buy some heavy duty matching ribbon or trim. If you don't want to make one, you can always buy a ready-made chair pad too:) Just a tip....by the time you buy your fabric, thread, filling, etc..it's just about cheaper to buy one:) Unless you already have your materials;) Good Luck!!
Q:I'm very recently very interested in the old abandoned ski areas. I was wondering if anyone knew of an old area where lifts are still up? or even if the chairs are set on the ground that would be ideal. I'm looking for old chairs to just really get a good sense of the old technology that was used on these old mountain/areas. I've had some great success with finding rope tows and Poma lifts, however chairlifts are hard to find really with chairs still attached! Any information would be great. Just a hint. I am NOT looking to take these. I have found old Poma Bars, T-Bars, and old rope tow handles and always abide by the rules of the area. I have taken ONE T-bar, and asked the mountains owner for permission to take it. I don't know how I could fit a chair in my little Ford Taurus either! Thanks in advance for anyone who will be giving information on an OLD mountain with some chairs attached or lying around!

I'm okorder . The only place I know of is actually in PA at Tanglwood. The place hasn't opened in two years and the new owner hasn't totally decided what he wants to do with the chairs. They are still up. I believe it one lift is a early 1960's Hall Double. Not sure about the others.
Q:So i need a new chair/recliner for my house, and i came up with this idea. I could get a car's front seat from a junk yard, and turn it into a chair. I was wondering what i should do/use for the legs of the chair. Also i imagine that it will be back heavy and topple backwards easy. Please help!-Thanks.

Bill is right. You need to make a box platform for the seat to rest on. If you do it right you can leave the rails on the bottom of the seat and no one will see them due to the exterior sides of the box. I would make the two sides longer in back of the platform than the front and back portions. This allows you to do the recline without wondering if you are going to tip over backwards. About 8 inches longer in back. However, Shopko is running a sale right now on reclining swivel chairs that are pretty comfortable, with gliding ottoman, for about $70/ Just depends on what you can live with.
Q:i really like butterfly chairs, and egg chairs but egg chairs are like literally a thousand dollars and, i found a really good 30 dollar butterfly chair but it looks kinda cheap

Try okorder /. I bought a swivel and an ottoman from them and it is really durable and comfy. I think they are on sale right now so you might be interested to check it out.
Q:watch this video

The chair moves by taking seperate shots and mashing them together. The get a shot of the stationary chair, stop the camera, get someone to push it, get the moving shot, and edit the film together on the computer.
Q:Both at work and home, I don't think I can find a chair to sit in that doesn't get uncomfortable, Any suggestions?

Unfortunately, Mesh seat and seat back prevents sweating and a multitude of adjustments to the seat the back, the height all bring comfort and prevent injuries from bad chairs. If you get a prescription from the doctor for an ergonomic chair, your company must oblige.
Q:Mr.Edstrom had a budget of $1500 to spend on a table and 6 chairs. The total price was $249 under her budget amount. The table cost 3 times as much as a chair. What was the price of the table?

Okay, first of all you know that he has $1500 and has $249 leftover, so to calculate the amount she has spent, do this: 1500 - 249 = 1251 So now you know she has used $1251. Next we figure out what she spent it on, which are the 6 chairs and the 1 table that costs 3 times the chairs. Once we figure that out, we start to sub the chairs and tables for letters. We know the chair is the cheaper one, so let chairs be X. And we know the table is 3 times the cost, so let the table be 3X. Now, we have something that looks like this: Chairs = X Table= 3X So now we can for an equation, we know that there are 6 chairs, so 6 times X is 6X. And there is only one table so it remains as 3X. To find the total cost of everything we have to add 6X and 3X. So the formula looks like: 6X + 3X =1251 We can add the Xs together, so it becomes: 9X = 1251 X = 1251/9 X=139 Now we know that the cost of a chair is $139, and the cost of a table is three times that so: 3 x 139 = 417 The cost of a table is $417.
Q:I am looking to replace the office chair I have in my bedroom. I want something comfortable and under $100. Preferably something I can slouch in. I'm lazy and plan on spending a lot of time in it.

A okorder /.. and it's actually pretty damn comfy and allows for decent lounging. Nothing beats a good butterfly chair though.
Q:I have terrible posture and im tall so i hunch over in my chair on my desk....i have been getting horrible low back pain in my spine so i was wondering if anyone has used the ball to sit on and if it has helped them any

You okorder /
1. Manufacturer Overview

Location
Year Established
Annual Output Value
Main Markets
Company Certifications
2. Manufacturer Certificates

a) Certification Name
Range
Reference
Validity Period
3. Manufacturer Capability

a)Trade Capacity
Nearest Port
Export Percentage
No.of Employees in Trade Department
Language Spoken:
b)Factory Information
Factory Size:
No. of Production Lines
Contract Manufacturing
Product Price Range
Hot Searches
Related keywords