insulated flexible aluminum air cooling duct heating
Loading Port:

China Main Port
Payment Terms:

TT OR LC
Min Order Qty:

-
Supply Capability:

-
Inquire Now
Customer Service
OKorder Service Pledge
Quality Product
Order Online Tracking
Timely Delivery
OKorder Financial Service
Credit Rating
Credit Services
Credit Purchasing
---
Add to My Favorites
---
Product Material
10m length aluminum insulation ventilation duct with low priceis made of aluminum foil +fiberglass+aluminum foi+steel wire
Product Feature
8 inch insulated flexible aluminum air duct heating and cooling systems following feature:
1.Size. (Customer's color requirement can be matched)
2.Color. (Customer's color can be fulfilled )
3.Non-toxic .Harmless to people even long time exposure
4.Excellent light transmission. transparent rate above 92%
5.Excellent weather resistance. performance can't be change easily by Sunlight and Rain
6.Excellent Design.Personalized design and Human design with mordent concept

Product Advantages
8 inch insulated flexible aluminum air duct heating and cooling systems following advantages:
1.Material .environmentally friendly Acrylic
2.High Ruggedness.hard to attrit ,break and damage
3.Good anti-aging Properties .Long Using life Above 5 years
4.Strong Impact resistance .16 times than that of ordinary glass
5.Logo imprinting .Customer's Logo can be imprinted personally
6.OEM.ODM service. Satisfied related service can be offered in short time
7.Competitive price.Price at various level can cater your various requirement
8.Reasonable Delivery time.Fast to arrive at your office By air or Sea
9.Sample .Sample available for your proof and final decision
10.Trial Order are hotly welcome and allowed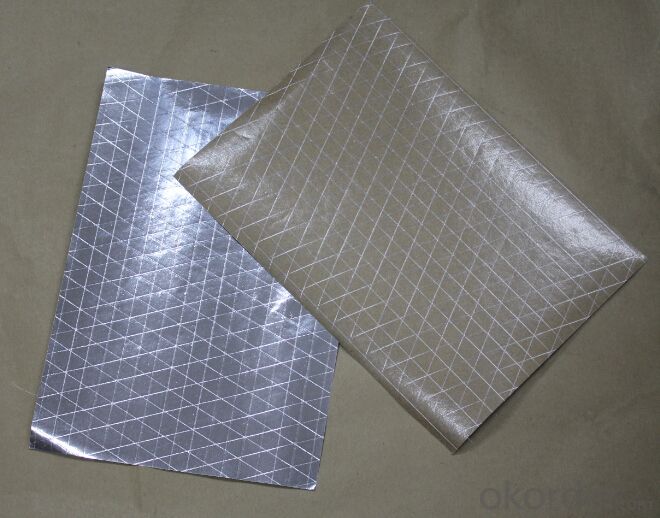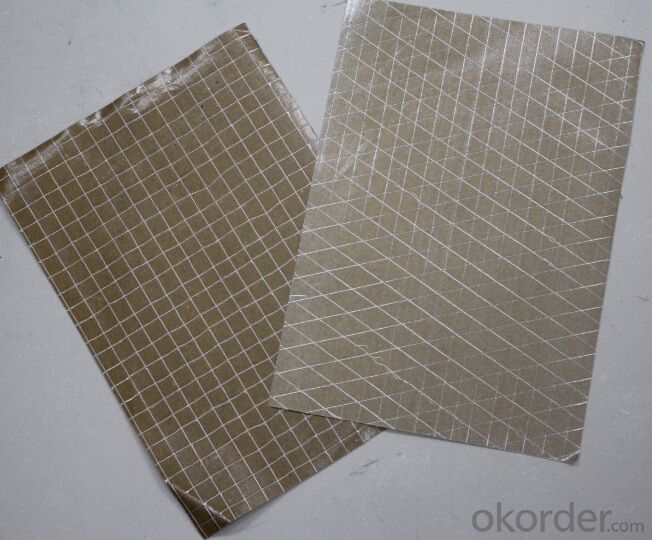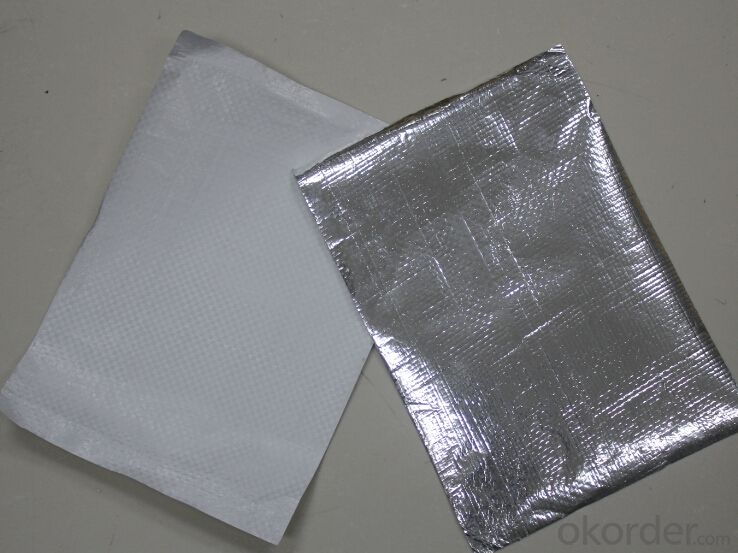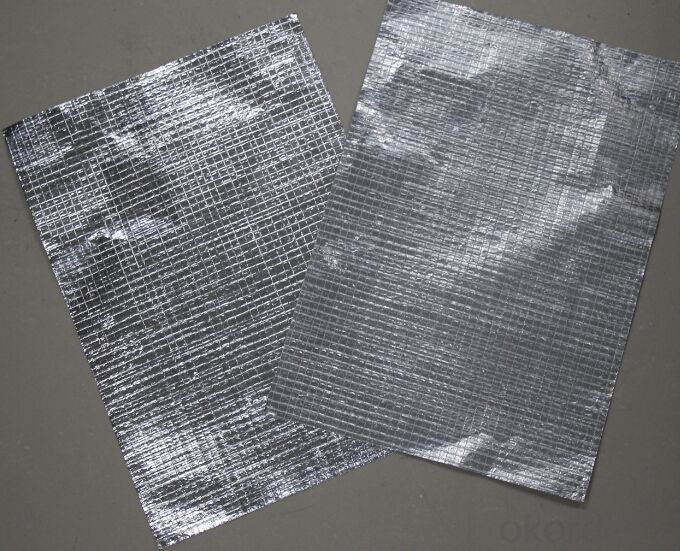 Q:We have plenty down at the center, so many, you can carpet a garden. So, since I'll have to tear down the roof and improve the insulation in a few months, I was thinking of adding one extra layer... of emergency blankets. Since they can reflect the sun's heat up, and the heat under it down, will they do that for a whole house? Will the plastic film cause water condensation? If you wouldn't recommend it, then what would you recommend?

They may help, but as thin as they are, installing them would be about as easy as putting socks on a rooster!
Q:We bought a house and put new metal roof on over the shingles. (first please don't say, this or that should have been done, just what I can do now) Any how, we have put a lot of money into the house, roof, all new electrical, all new plumbing, etc., I had to make the house in a "living in condition" with a low budget. ............ the house does not have insulation in ceilings, this has to be done next summer. (budget) Any how, the metal roof has condensation under it, only in the ridge vent area. This drips a little and I need to fix it. Now, I know that insulation wouldprobablyy fix this, but we don't have the money right now, so I need help on what to do? Is there anything that with a $100 to $200 budget can be done? I have searched a little, and maybe use a "spray-on"insulation help? The area is where the gap is at the peak and where themetall overlaps the ridge vent. (I thinkthat'ss what it's called)Thank you! :)

hope this helps. With more air movement there will not be so much condensation. it is a matter of having an inlet for air or a fan and then an outlet for air. There are small extractor fans i have one for my bathroom, but unsure of the cost.
Q:Can I install rigid insulation between roof decking and shingles on a sloped roof?

Lot of info missing to give you a good answer. Thickness of insulation. Slope of roof. But what it really comes down to is the building code in your area, contact local building inspector,
Q:Are black concrete roof tiles for my house uncomfortably hot even with roof under sheeting and insulation?

If you sit on them, they will be uncomfortable on a hot sunny day. If you mean in the house, the "under sheeting" or radiant barrier should deflect much of the heat from the roof, and keep your house easy to cool.
Q:we want to put a model railway up in the loft,and i like the idea of having white plastic cladding throughout up there,my hubby is insulating the roof tomorrow,but he prefers plasterboard,at least the cladding will be maintenance free,

i think it might be able to pass code if you ever sell the house.i myself would use sheets of white wainscoting.also make sure the insulation if it has a paper backing ,paper faces the room.
Q:p/t deck on a commercial rubber roof do we need closed cell insulation under deck to protect rubber?

You don't need it to protect the rubberoid roof however considering the relatively low cost of the closed cell foam it would be cheap insurance to add it. A more pressing concern would be the drainage details.
Q:I have 4 pieces (about 50 sq ft) of odd shaped polystyrene foam insulation between 3" and 4" thick. it's leftover from installing a flat roof. creative ideas anyone?

I'm a bit confused here Andy. If the flat roof needs replacing, when it is removed what is revealed is going to be exactly what you would see if you removed the ceilings. So why consider removing the ceilings if they are ok? When the flat roof is replaced put the insulation in then. Whilst rockwool would have been the material to use there is now roofing insulation board that is much more efficient, 50mm board gives equivalent insulation of something like 150mm rockwool. If the flatroof isn't fitted with suitable vents to keep it ventilated fit them when the roof is done too. The only reason I can see for replacing the ceiling plasterboard is if it hasn't got a vapor barrier ie foil backed board.
Q:The distance between knee wall and attic ceiling is about 6 foot. Could I push a perforated pipe between the rafters?

That is an option. And there aren't many options.Not much is going to slide easily behind the insulation. I'm thinking --------------------. You are undoubtedly going to snag on roof nails coming through the decking. I don't know if they would hold up but the cardboard tubes wrapping paper comes on might work if you tape 2 together. and flatten and tape the end you will be pushing in first. cut slots with utility knife. I think your idea would work if you can afford the pipe. That's a tough one. When we convert attics we line those cavities with a styrofoam insulation chute end to end until we reach open ventilation-you probably know that by now. Give it a try.
Q:Tax Question: Itemized receipt for roofing and insulation?

The insulation is a tax deduction. Call the contractor and ask for an itemized reciept for tax purposes.
Q:Would it be worth forwarding the offer to the client? Is the difference that substantial?

You don't want that. If he offers 3.5 instead of the required 3, that is a different story. Otherwise he should give you more material thickness to provide an equivalent R of 3. Yes, the difference can be substantial and I wouldn't forward it to the client. The smaller the R value of the entire roof sandwich the larger the difference it makes. Like the change from 5 mpg to 4 mpg is a 25% worsening in fuel economy, but a change from 100 mpg to 99 mpg is 1%. It will mess up the heating/cooling of the building and the mechanical systems might be inadequate. They could save money on the roof and complain how the building is too hot/too cold or the mechanical systems never shut off and their energy bills are too high.
1. Manufacturer Overview

Location
Year Established
Annual Output Value
Main Markets
Company Certifications
2. Manufacturer Certificates

a) Certification Name
Range
Reference
Validity Period
3. Manufacturer Capability

a)Trade Capacity
Nearest Port
Export Percentage
No.of Employees in Trade Department
Language Spoken:
b)Factory Information
Factory Size:
No. of Production Lines
Contract Manufacturing
Product Price Range