Drywall for Constuction Building Material
1. Galvanized Steel Profiles raw material is high quality hot dipped zinc galvanized steel strip, absolute damp proof , heat insulation and high durability , high rust resistance.
2. Hot dipped zinc galvanized stee strip zinc coating is 80-180g/m2.
3.Warm sales in Middle East , Africa , Malaysia ,and America , which have enjoyed an excellent reputation with high quality and services
4. The specification can follow up customer requirments.
5. Advanced equipment can make sure exactly size, high quality products.
Detail description
1.Materials:galvanized steel strip
2.Thickness:0.4-1.2mm, size:90*40, 90*50
3.Length:2.8m,3.0m,3.2m or according to order
4.OEM steel keel service can be avaliable
5.Package: bundle package with plastic strip
6.Application; drywall partition
Specification
components of drywall system
Specification for middle east:
Main Channel 38*12
Furring Channel 68*35*22
Wall angle 25*25
C stud 50*35
C Stud 70*35
C stud 75*35
U track 52*25
U track 72*25
U track 75*25
Specification to Australia:
top cross rail 25*21*0.75
25*21*0.75
Furring Channel 28*38*0.55
16*38*0.55
Furring Channel track 28*20*30*0.55
16*20*30*0.55

Stud 64*33.5*35.5
76*33.5*35.5*0.55
Stud 92*33.5*35.5*0.55
150*33.5*35.5*0.55
Track 51*32*32, 64*32*32*0.55
76*32*32*0.55
Track 92*32*32*0.55

Specification to Europe, Russia; Ukraine;Georgia. ect
C Stud 60*27
U track 28*27
C stud 50*50
C stud 75*50
C stud 100*50
U track 50*40
U track 75*40
U track 100*40
Package and delivery time
Packing-- 10pcs/bundle, nude package with plastic strip
MOQ- 10tons, can negotiate
Delivery time-- commonly 2 weeks after received the 30% deposit
Application
1,Supermarket, marketplace
2,Underground, air port, bus station
3,Building lobby,metro station
4,Hotel, restaurant,railway station
5,School, office, meeting room ,hospital
6.commercial building

FAQ
1. Is OEM available?
Re: Yes, OEM service is available.
2. Are you factory?
Re: Yes. we are the largest factory in China.
3. Can we get sample?
Re: Yes, sample is free for our customer.
4. How many days for production
Re: usually 2 weeks after receiving of downpayment
Pictures: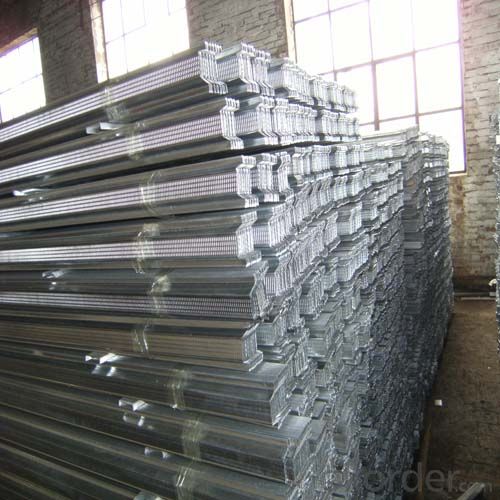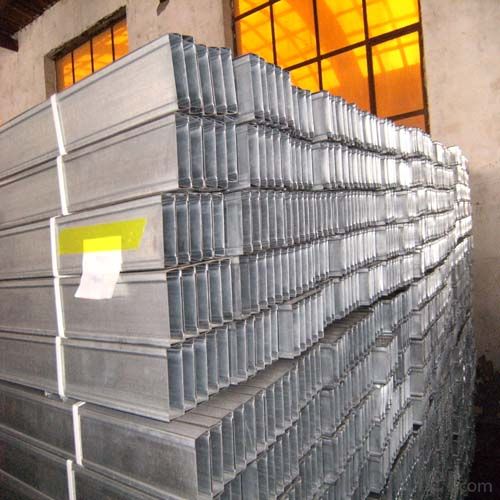 Q:Light steel keel wall gypsum board seams how to deal with? Including smallpox

White is the hook agent, the tape is anti-crack tape, paste the back after the brush can prevent the latex paint.
Q:Shanghai Light Steel keel ceiling Shanghai plant decoration office building decoration light steel keel ceiling wall

Reasonable top design Also in the plant decoration should also pay attention to the top, the top of the plant is usually high, and most of them are steel frame, in the decoration of the top of the first design fire, ventilation, and the central air conditioning reasonable arrangements , Because these are plant decoration necessary hardware facilities, especially fire. The next is based on the use of the requirements to determine whether the ceiling of the problem, the plant ceiling a lot of material, if the beauty can be used for some mineral wool sound board, gypsum board, and other materials to do the top decoration, you can not do any ceiling, The top of the need to hide or not some of the facilities to do some local modification is also a modern minimalist design.
Q:Light steel keel + gypsum board wall and other wall joints how to strengthen?

Are generally used to deal with the patch to prevent the brush at the brushing of latex paint, keel and wall connection more than a few nail fixed
Q:Shanghai light steel keel ceiling, wall quotes

Not material money, the wall is generally single to 12 to 18 yuan per square meter, double 18 to 24 yuan per square meter. Ceiling 20 yuan per square meter
Q:What is the difference between gypsum board partitions and lightweight partitions?

Functional distinction, light partition is mainly used to replace the brick and the larger compartment, play a fire insulation and insulation and other effects, and gypsum board partition, mainly the role of partition, thermal insulation effect Relatively poor, so between the two plates to be filled, such as rock wool, sound insulation cotton and so on. In short the two products are different, to see where, to achieve the main effect is what.
Q:Light steel keel gypsum board partition wall construction practices and construction process What is the difference?

And traditional wooden keel wall for comparison? Basically, the framework is different, flatness is different, the cost is different.
Q:Gypsum board wall is generally done to the height of the original roof or do the height of the ceiling?

Keel to the top, the finishes of the board can not to the top
Q:Light steel keel + gypsum board + surface brush latex paint partition wall per square meter offer is how much?

Different local prices are different, but now artificial up, 150 may not find, there is a problem, that is, those who labor market, in general, the level is quite not how!
Q:How to do woodworking partition wall, with door

Wood keel partition wall is made of red, white pine do skeleton, gypsum board or wood fiber board, plywood for the panel of the wall, its processing speed, low labor intensity, light weight, sound insulation effect is good, widely used.
Q:Can the interior walls be made of light steel keel partitions? Bathroom wall and interior wall with light steel keel wall is good or brick wall good?

The interior walls can be made of light steel keel partitions, but the bathroom walls should be made of brick walls. The bathroom is generally water, wall with gypsum board, then the gypsum board will be bad water. So apply brick walls, and then paste the tiles on top.
1. Manufacturer Overview

Location
Year Established
Annual Output Value
Main Markets
Company Certifications
2. Manufacturer Certificates

a) Certification Name
Range
Reference
Validity Period
3. Manufacturer Capability

a)Trade Capacity
Nearest Port
Export Percentage
No.of Employees in Trade Department
Language Spoken:
b)Factory Information
Factory Size:
No. of Production Lines
Contract Manufacturing
Product Price Range