Item specifice
Material:
OEM
Flavor:
Mint, strawberry, green tea various flavors
Trial Order:
Acceptable
Logo:
Print Customized Logo
Function:
Dental Care
Certificate:
Floss length:
container material:
PP
Wax:
German Wax, American Wax, unwaxed
Target User:
Children
---
Dental Floss Various Flavors Hygienic Cleanliness Flossing
| | |
| --- | --- |
| Brand | OEM/Ok Floss |
| Floss material | Charcoal ,UHMWPE ,nylon |
| Floss length | 7.4*2.2cm/25-30M/OEM |
| Wax | Import germany wax/american wax/bee wax/candelilla wax/customized wax |
| Flavor | Mint / green tea / lemon / peach / fruit / aloe / gin |
| Color | Floss original color |
| Floss original color | Individual bulk PP bag/individual paper box/as customized |
| Applications | Family,Hotel,Travel,Supermarket |
| Delivery | By sea,By air,By express. |
| Lead time | 20-30days |
Description
Soft tape to ace the tight space
No break, no shred floss
Helps remove plaque between teeth
Helps prevent gingivitis between teeth
Unique handle design, makes it easy and comfortable to floss. Removes trapped food debris.
Extra bristled pick for hard to get bits,even gets behind hard-to-reach molars.
Gently slides smooth between tight teeth. Freshen breath with flavor.
Recommends you use OK flosser after every meal and snack to have a fresher, cleaner mouth. For a completely daily clean, use with a OK flosser to easily reach back teeth.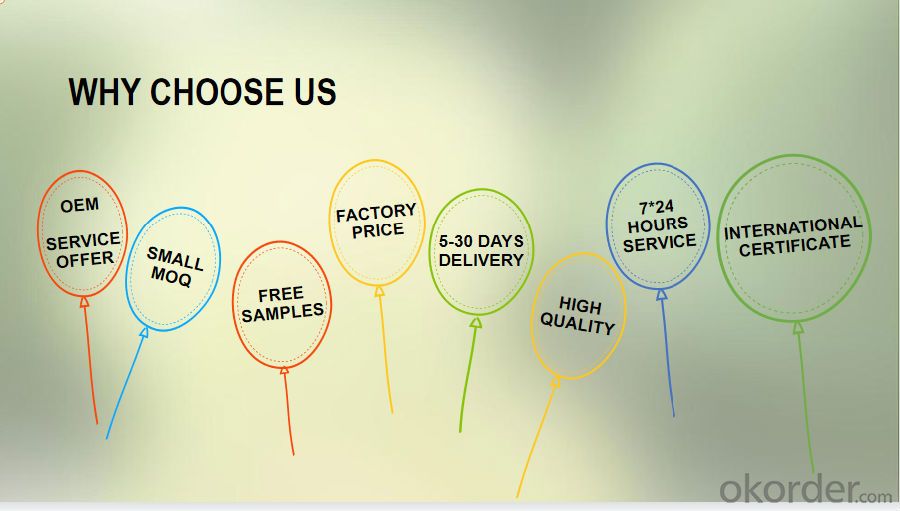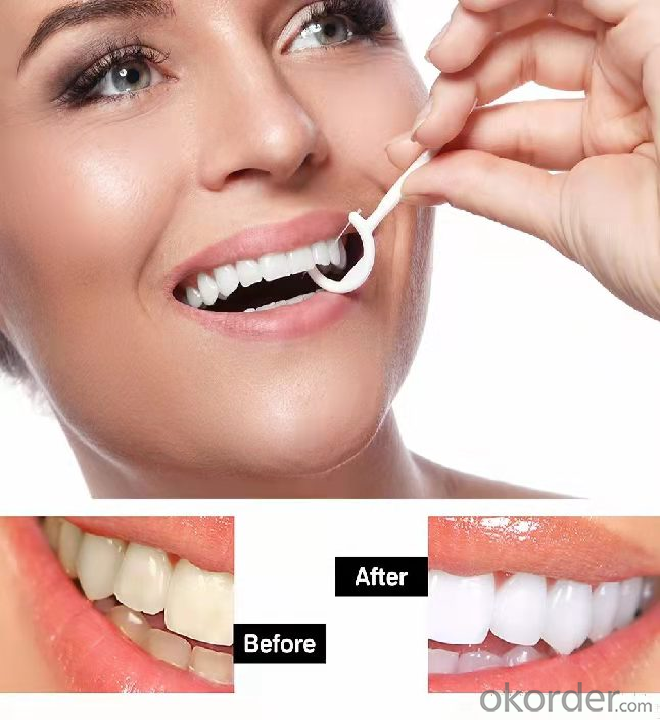 Why we need use dental floss??
Because it can reduce your chances of 60% of
adjacent dental caries and 70% of periodontal
disease.

It allows you to have a healthy tooth of your own at
the age of 80.

Flossing your teeth in the right way will remove
food particles and growing plaque from spots
where your toothbrush can't reach, generally
between your teeth and under the gumline.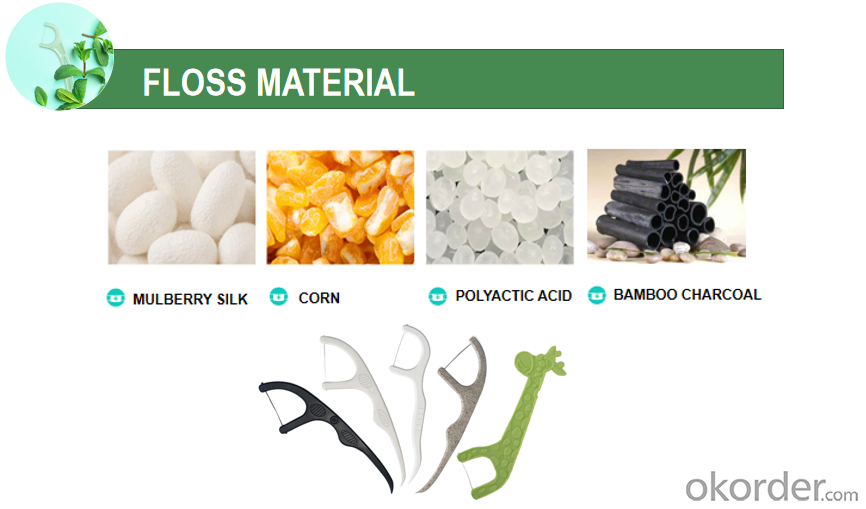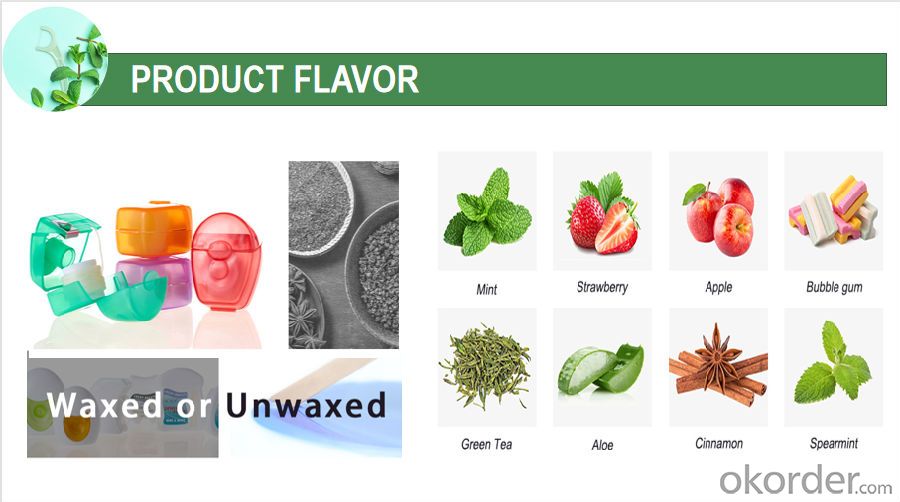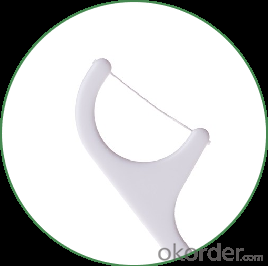 400D UHMWPE EXTRA STRONG FLOSS

Thin,strong,high resilience non-braching.Using supper smooth food
grade.UHMWPE floss ,not easy to stretch shred ,or break.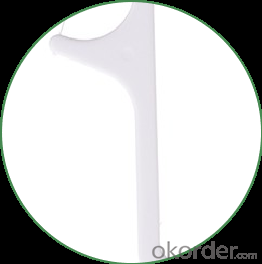 HIPS HANDLE

Food grade PS material,safe,solid,Antiskid.Comfortable to hold for precise cleanig.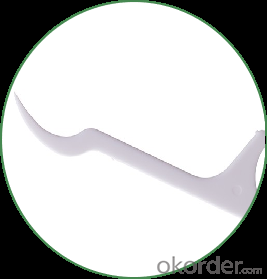 TOOTHPICK TAIL

Pointed-end remove foof residue effectivelly.Using food grade material,special
curved design toothpick,better for deep cleanig.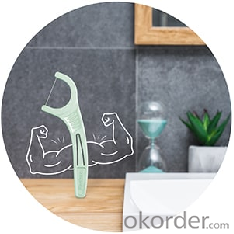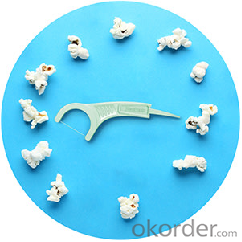 Made with super protected pick that tuffloss that doesn't stretch,shred or break.
Protested pick that floss away for use.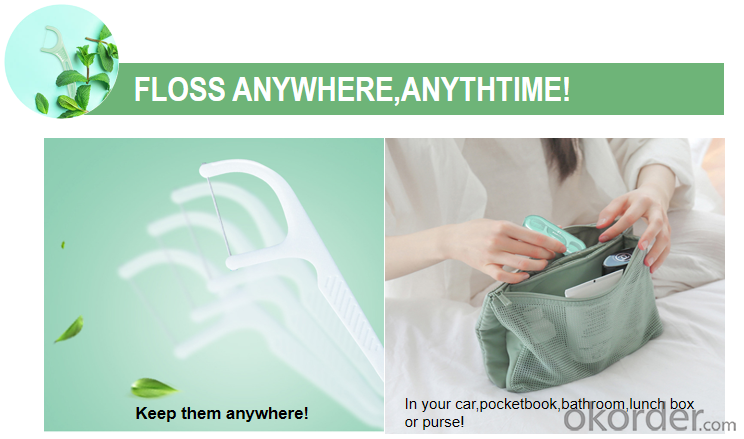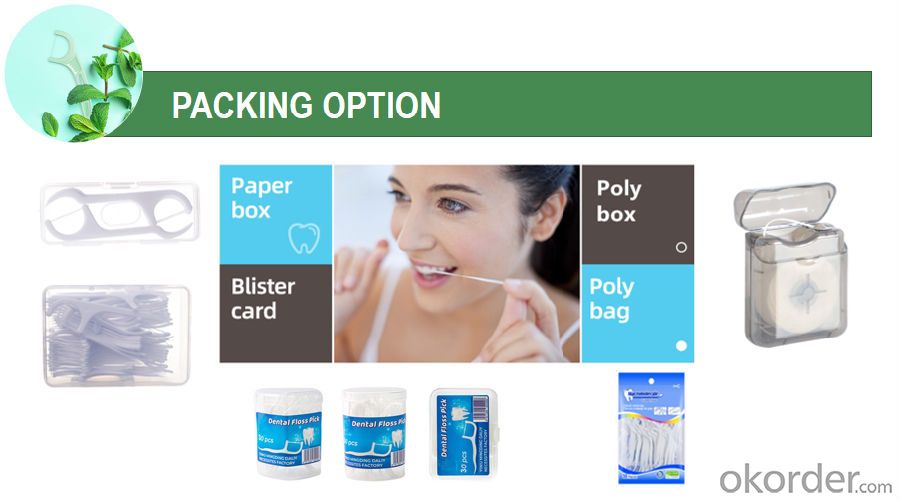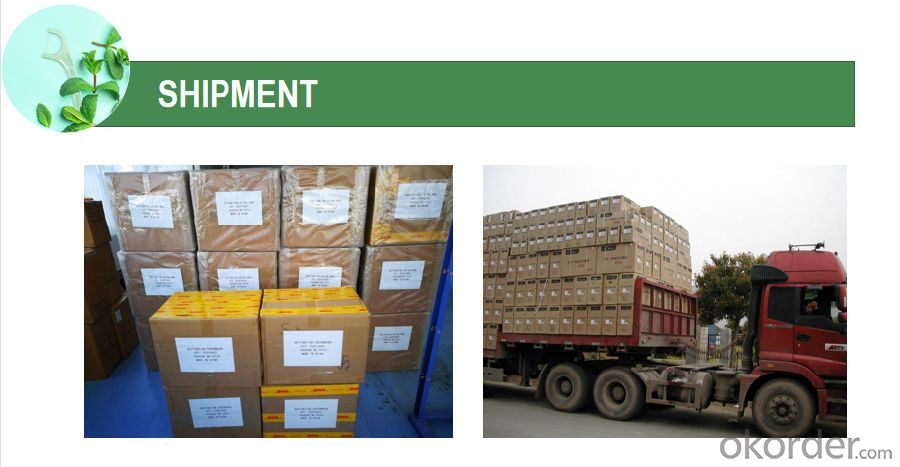 Suggested use
Directions for flossing: While holding the handle, gently guide the floss between your teeth using a zig-zag motion. Move floss away from the gumline in a gentle back and forth, up and down motion alongside each tooth to remove food particles and plaque. Rinse floss as needed and repeat for each tooth.

Warnings
Adult supervision recommended under age 10.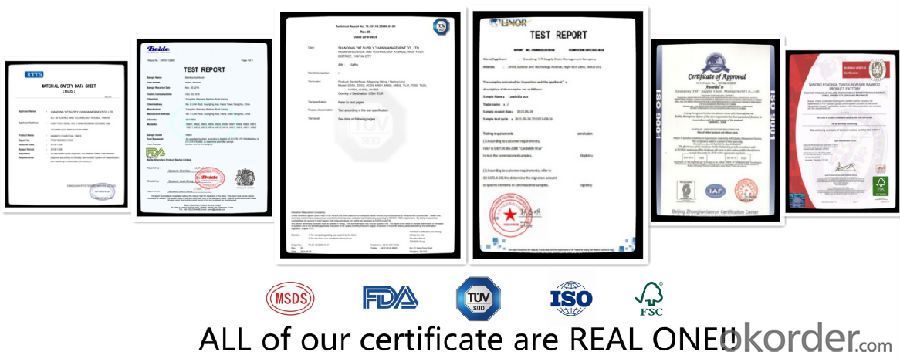 FAQ
Q: Can you accept OEMcan make your customize can make your customized brand and design blister card, inner box and master carton, and also pack as per your request.
2. Q: Where can I put my logo?
A: We can print your logo on the sticker, blister card, inner box and master carton.
3. Q: What are your MOQ?
A: Blister card packing: 10000 pcs/item.
Bulk packing: 5000 pcs/item.
4. Q: How can I get Samples?
A: Samples are free, while the shipping cost to be collected.
5. Q: What are your terms of payment?
A: 1) T/T(30% in advance, the balance by the copy of B/L).
2)For small order less than USD 3000, in order to save bank commision for both of us, we need 100% in advance.
6. Q: How long is the delivery time?
A: For the MOQ, the leading time is about 20-30 days.
Q:

The regulations for medical plastic disposal vary depending on the jurisdiction and type of medical facility. However, in general, medical plastics must be properly segregated, labeled, and disposed of in accordance with local, state, and federal guidelines. This may include using specialized containers, such as sharps containers for needles, and following specific protocols for handling, transporting, and disposing of medical plastics to ensure safety and prevent environmental contamination. It is recommended to consult the relevant regulatory authorities or healthcare waste management professionals to ensure compliance with specific regulations.
Q:

One of the main challenges in recycling medical plastic is the presence of biohazardous materials, such as blood or bodily fluids, which require specialized handling and disposal protocols. Additionally, medical plastics often contain additives or coatings that make the recycling process more complex. The wide variety of plastic types used in medical devices also poses a challenge, as different types may require different recycling methods. Furthermore, the stringent quality and sterility requirements of medical plastics can limit the ability to recycle them without compromising their safety and efficacy.
Q:

Some of the most common challenges in manufacturing medical plastics include maintaining strict quality control standards, ensuring regulatory compliance for medical devices, managing complex and expensive production processes, addressing material compatibility issues with medical substances, and navigating strict sterilization requirements.
Q:

Medical plastic plays a crucial role in the development of bioreactors by providing a sterile and biocompatible environment for cell cultures. It allows for the controlled growth and expansion of cells, facilitating various applications such as tissue engineering, drug testing, and regenerative medicine. Additionally, medical plastic offers flexibility in design, allowing for the creation of complex structures and channels within bioreactors that enhance nutrient and waste exchange, ensuring optimal cell growth and functionality.
Q:

Yes, medical plastics can be used for cardiovascular treatments or surgeries. They are commonly used in the production of cardiovascular implants such as stents, heart valves, and pacemakers. These materials possess biocompatibility, durability, and flexibility, making them suitable for use in cardiovascular procedures.
Q:

Yes, medical plastics can be used in dental applications. Dental materials often require properties such as biocompatibility, strength, durability, and flexibility, which can be provided by various medical-grade plastics. These materials are used in a wide range of dental applications, including dental implants, orthodontic appliances, dentures, dental instruments, and packaging for dental products.
Q:

The lifespan of medical plastics varies depending on various factors such as the type of plastic, its application, and the specific conditions it is exposed to. Generally, medical plastics are designed to be durable and long-lasting, ensuring their efficacy and safety for a considerable period of time. However, it is important to regularly monitor and evaluate the condition of medical plastics to ensure they meet the required standards and regulations for patient care.
Q:

Medical plastics are used in respiratory devices in several ways. For example, they are used in the manufacturing of components such as valves, connectors, and tubing, which are essential for the proper functioning of respiratory devices. Medical plastics are chosen for these applications due to their biocompatibility, durability, and flexibility, allowing for comfortable and safe use by patients. Additionally, medical plastics are often used in the construction of disposable masks and breathing chambers, ensuring hygiene and preventing the spread of infections.
Q:

Medical plastics can have a significant impact on the recyclability of medical waste. While some medical plastics can be recycled, many others cannot due to the complexity of their composition and potential contamination with hazardous substances. This poses a challenge for the proper disposal and recycling of medical waste, as the segregation and processing of different types of plastics require specialized facilities and technologies. Consequently, the presence of medical plastics in the waste stream can hinder the overall recyclability of medical waste and increase the reliance on other waste management methods such as incineration or landfilling.
Q:

Medical plastic is used in endoscopic devices for various purposes, such as manufacturing the outer casing, handles, and sheaths of the instruments. It provides durability, flexibility, and biocompatibility necessary for safe and effective use during procedures. Additionally, medical plastics are used in the construction of optical components, ensuring clear visualization and accurate diagnosis during endoscopy.
1. Manufacturer Overview

Location
Year Established
Annual Output Value
Main Markets
Company Certifications
2. Manufacturer Certificates

a) Certification Name
Range
Reference
Validity Period
3. Manufacturer Capability

a)Trade Capacity
Nearest Port
Export Percentage
No.of Employees in Trade Department
Language Spoken:
b)Factory Information
Factory Size:
No. of Production Lines
Contract Manufacturing
Product Price Range