Cold rolled Hot Dip Galvanized Steel Coil
Loading Port:

Tianjin
Payment Terms:

TT or LC
Min Order Qty:

2300 PCS
Supply Capability:

230000 PCS/month
Inquire Now
Customer Service
OKorder Service Pledge
Quality Product
Order Online Tracking
Timely Delivery
OKorder Financial Service
Credit Rating
Credit Services
Credit Purchasing
---
Add to My Favorites
---
OKorder is offering high quality Cold rolled Hot Dip Galvanized Steel Coil at great prices with worldwide shipping. Our supplier is a world-class manufacturer of galvanized steel, with our products utilized the world over. OKorder annually supplies products to European, North American and Asian markets. We provide quotations within 24 hours of receiving an inquiry and guarantee competitive prices.
Product Applications:
Cold rolled Hot Dip Galvanized Steel Coil is ideal for fabricating and manufacturing applications.
Product Advantages:
OKorder's Galvanized Steel Coil is durable, boasts high stiffness and load-bearing qualities, and is recyclable.
Main Product Features:
· Premium quality
· Prompt delivery & seaworthy packing (30 days after receiving deposit)
· Corrosion resistance
· Can be recycled and reused
· Mill test certification
· Professional Service
· Competitive pricing
Product Specifications:
Manufacture: Hot rolled
Coil ID: 508mm
Coil OD: 900-1500 mm
Grade: DX51D+Z
Coating: 30 – 180g/m² (both sides)
Dimensions:
Thickness: 0.2mm – 1.0mm
Width: 600mm, 914mm, 1000mm, 1220mm, 1250mm
Coil Weight: 4 – 6mt
Length: 6m, 9m, 12m
FAQ:
Q1: Why buy Materials & Equipment from OKorder.com?
A1: All products offered byOKorder.com are carefully selected from China's most reliable manufacturing enterprises. Through its ISO certifications, OKorder.com adheres to the highest standards and a commitment to supply chain safety and customer satisfaction.
Q2: How do we guarantee the quality of our products?
A2: We have established an advanced quality management system which conducts strict quality tests at every step, from raw materials to the final product. At the same time, we provide extensive follow-up service assurances as required.
Q3: How soon can we receive the product after purchase?
A3: Within three days of placing an order, we will begin production. The specific shipping date is dependent upon international and government factors, but is typically 7 to 10 workdays.
Q4: What makes stainless steel stainless?
A4: Stainless steel must contain at least 10.5 % chromium. It is this element that reacts with the oxygen in the air to form a complex chrome-oxide surface layer that is invisible but strong enough to prevent further oxygen from "staining" (rusting) the surface. Higher levels of chromium and the addition of other alloying elements such as nickel and molybdenum enhance this surface layer and improve the corrosion resistance of the stainless material.
Q5: Can stainless steel rust?
A5: Stainless does not "rust" as you think of regular steel rusting with a red oxide on the surface that flakes off. If you see red rust it is probably due to some iron particles that have contaminated the surface of the stainless steel and it is these iron particles that are rusting. Look at the source of the rusting and see if you can remove it from the surface.
Q6: What is the difference between galvanized steel and Galvalume steel?
A6: Galvanized steel is metallic coated with Zinc in various coating weights. Minimum recommended for painted metal roofs is G90. Galvalume is a zinc and aluminum coated steel that becomes an alloy and is recommended in either painted or bare applications with a minimum coating weight of AZ50. Galvalume has an excellent performance life in bare exposures. Hence if you are using a bare panel use Galvalume and if painted use either.
Images: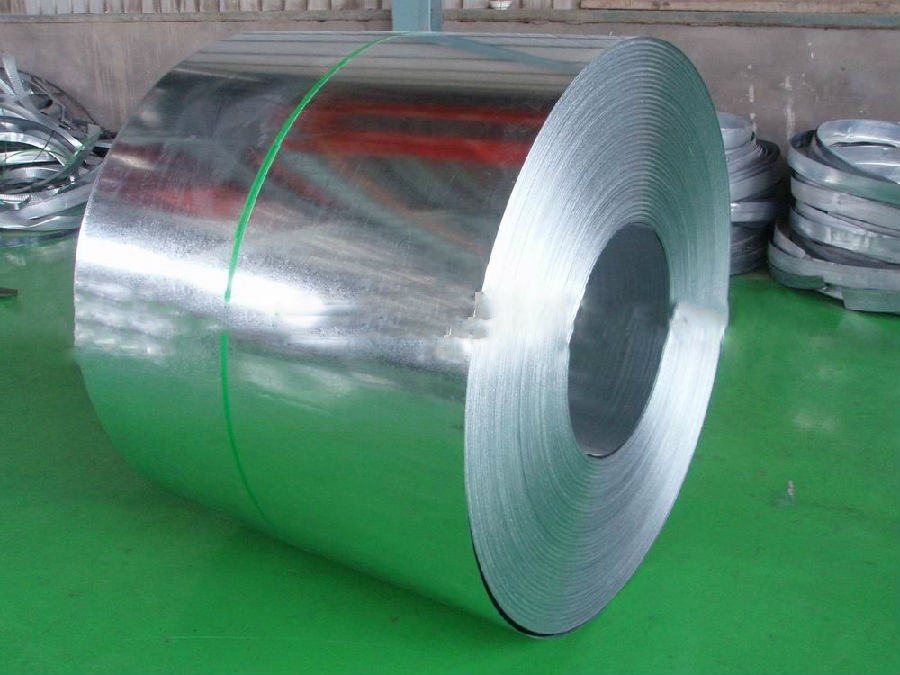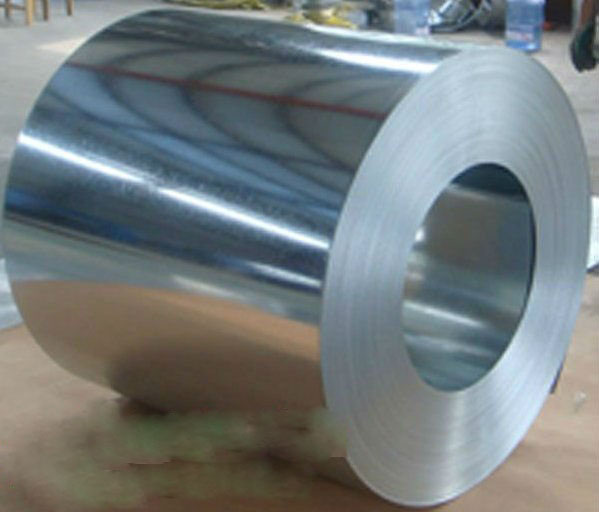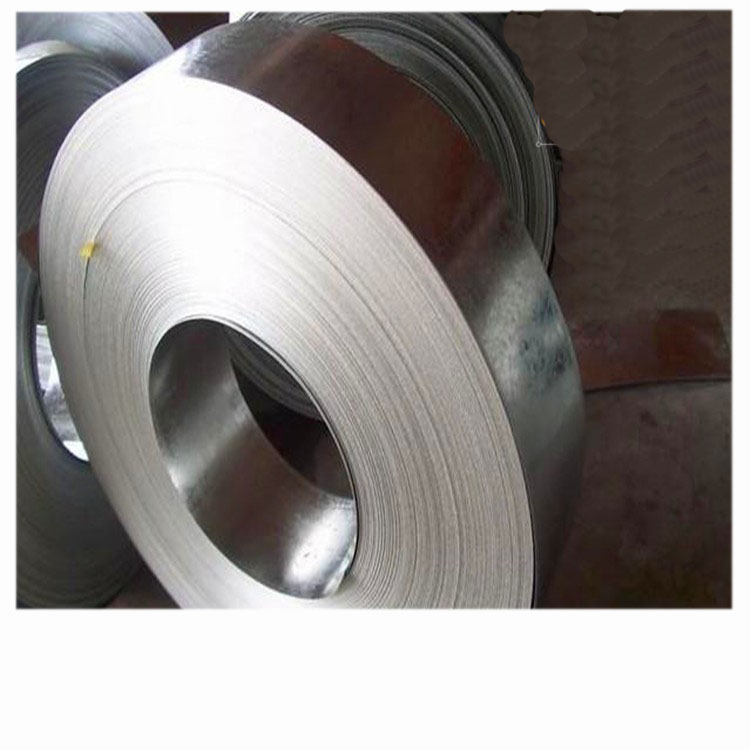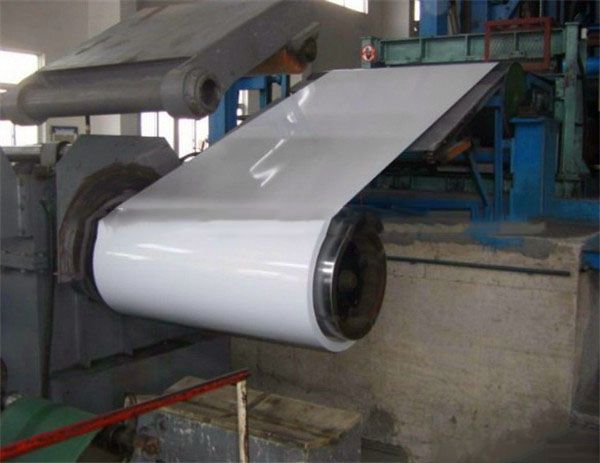 Q:I have a knife with 154cm steel on it and I always here that you should put oil on it to keep it from rusting but I am just wondering what kind of oil? And how do I apply it and do I just leave it on there?

It's stainless steel so it doesn't really need to be oiled. Anything will do for oil if you want to wipe it down. Just put a little on a paper towel and give it a once-over.
Q:how do i quinch steel? i heard instead of water oil will actually make it harder... wat ways are best for wat steels? and how do i tell wat kind of steel i have?... i will be doin this with my poket knife..

boy what a though question ! let me explain. when you rapidly cool a steel from high temperatures(depending on steel type) with water or oil or other means , it is called quenching. it depends on the steel type to say if it is better to quench it with oil or water but basically in water you will have a harder steel rather than oil. for some steels if you do this you will ruin it's properties ! you can't totally tell what kind of steel do you have until you get it analyzed with Quantometer analyzer with a pocket knife it is more like an estimation and it can't be trust able generally if you can scratch the steel with your knife it means it is not a hard steel and it might not be expensive. I hope that helps but for more information i need to know more !
Q:I'm getting my nose pierced, meaning that i have to keep the piercing in for a prolonged time. i've always had reactions when wearing sterling silver or fake earrings (i dont know what types of metal they were) after wearing it overnight. Will I get a reaction on my nose piercing if the stud is surgical steel?

Surgical Piercing
Q:Having a new kitchen and would like to know the pros and cons of stainless steel as opposed to white appliances. I can only think of finger marks on the SS, which I believe are difficult to remove. Anyone had both that they could advise please?

I have Stainless Steel and YES it shows finger prints etc, Since there are no children around it's easier to keep clean, but one word of caution when using commercial SS cleaners, if the spray gets onto the floor it's almost impossible to get off and makes it slippery as ice. I'd use newspaper before using a SS cleaner,, I've had both and would opt for WHITE in any case. So easy to maintain, Now, they do make a Faux SS, which is very nice., and don't show any markings at all, our Son has one and with 3 kids in the house constantly using the Fridge it's been great, you might want to look into that..
Q:As we all know Shaq killed the movie Steel by suckin so bad but does anyone know what happened to the comic book version.

Steel's own series was cancelled around issue #50, after which he went on to a co-starring role in Superman: The Man of Steel. Steel was eventually injured in a battle with Darkseid, at which time his niece Natasha took on the role of Steel. John Henry recently resurfaced in his heroic identity in 52, where he's been injected with Lex Luthor's metagene, making his body living stainless steel.
Q:We all know that when we drop a small steel ball (size 3mm diameter; weight 1.10 grams) and a paper (size 11.7 inches length and 8.3 inches breadth; weight 4.5 grams) from a height. The steel ball will win the race to the ground due to its aerodynamic structure.Now imagine the same steel ball with the same weight converted to the structure similar that of paper. What will be the result? Which object will fall first; steel sheet or paper?

The 2 objects will have the same size and shape. Therefore they will have the same air resistance. So the heavier object (the sheet of paper) will reach the ground first.
Q:What are the industries that consume the most steel?

Costuuction and auto are most likely the top two.
Q:I'm ordering a Pair of tongs(a tool used to dig quahogs in bays that scrapes the bottom constantly) and what type of metal would be the best to fabricate it, steel or stainless steel?

Whilst doing a welding course a few years ago the teacher said stainless steel was not its proper name,it is called Heat and Corossion resistant steel,it come in different grades related to its corossion resistance,priced accordingly.Must be welded properly without introduction of carbon to the weld (carbon pickup) or the weld might not be there next time you look dependant on environment.Generally harder to form than mild steel (low carbon steel) so it will tend to be stronger than lcs for the same cross section.steve
Q:Are Danielle steel books good to read. Im 15 , but do I have to wait until Im a bit older.

I love her books, and your ok. Read one now, you'll love it.
Q:would you consider steel a flexible substance...i am debating this with my coworkers.Thanks,

Yes, looking at it from an engineering standpoint. Depending on it's shape it can be used for many applications where flexibility is important. Steel springs for example, or guitar strings. Whenever you're debating these kinds of matters, it is important to keep in mind that the use of a material depends on the shape, the size and the weight it's going to be used in. A big block of steel will be used in a different manner as a piece of steel wire.
1. Manufacturer Overview

Location
Year Established
Annual Output Value
Main Markets
Company Certifications
2. Manufacturer Certificates

a) Certification Name
Range
Reference
Validity Period
3. Manufacturer Capability

a)Trade Capacity
Nearest Port
Export Percentage
No.of Employees in Trade Department
Language Spoken:
b)Factory Information
Factory Size:
No. of Production Lines
Contract Manufacturing
Product Price Range
Hot Searches
Related keywords