CE Certificate HDPE Or ABS Material Construction Safety Hat
Loading Port:

Shanghai
Payment Terms:

TT OR LC
Min Order Qty:

50 pc
Supply Capability:

100000 pc/month
OKorder Service Pledge
Quality Product
Order Online Tracking
Timely Delivery
OKorder Financial Service
Credit Rating
Credit Services
Credit Purchasing
---
Add to My Favorites
---
1.Description of Industrial Safety Hat
This safety helmet has retractable eye shield,which has been designed to provide eye protection to DIN EN 166:2002-04 and to the EEC Personal Protective Equipment Directive 89/686/EWG.PC visor is imported from Bayer Company and characterized by excellent light transmission,fine UV resistance,high impact resistance etc.
Applications:
Mining , Industrial ,Construction ,Petroleum ,Chemical ,Transportation , Machinery ,Metallurgy, Electric power ,Shipbuilding etc
Functions:Top Density Impact Resistance ,Shock Resistance , Chemical Resistance , Electric Insulation , UV Protection , Puncture Protect
2. Specification of Industrial safety hat
. Suspension adjustment offers a sturdy and easy use.
. Working environment -20°C up to max 50°C
. Accept ODM and OEM
. Light weight, Good strength , Good toughness
. Good Shock absorption and Resistance to penetration
. Earth-friendly Products
. Self time : 30months
3. Images of Industrial Safety Hat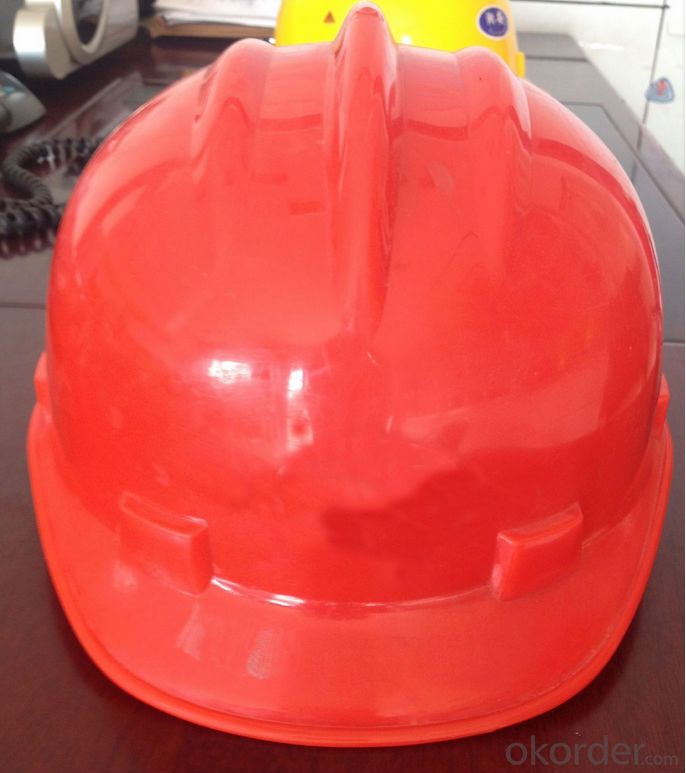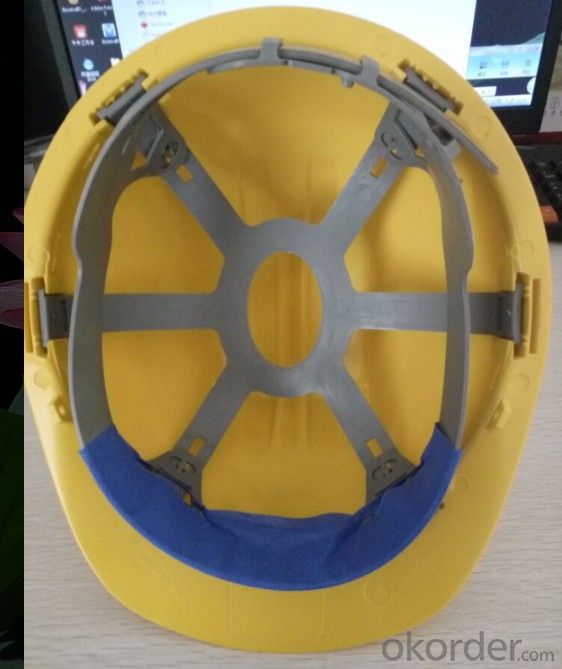 4. Advantages of Industrial Safety Hat
Good quality : Our factory has established more than 20 years, and we have perfect management system that is Quality first, all the employees comply with these principles. Our products are through a third party certification, so obtained CCC, CE certificate
Quick delivery: We have a professional team, each person the average length of service for 15 years, and can be done fast and good.
After-sales service:If the product appear some problem, you can contact us directly, we will 24 hours online, and in a timely manner to solve for you.
Product honor: we often get the title of Famous brand for hardware in China hardware fair .
Company honor: In the process of sales we always adhere to honesty, so we has repeatedly won the award for the integrity of private enterprises
Goal: We believe that honesty is the key to the success of the enterprise,and only mutually beneficial we can have a long-term cooperation.
5. FAQ of Industrial Safety Hat
Q: How to get a quotation and start business relationship with your company?
A: Please send us email and our sales representive will contact you as soon as we receive your email.
Q: How to receive a price quotaion in the shortest time?
A: When you send us an enquiry, please kindly make sure all the details, such as the mateiral, product size, surface treatment and packaging are mentioned.
Q: How to start a custom project with your company?
A: Please send us your design drawings or original samples so that we can offer a quotation first. If all details are confirmed, we will arrange the sample making.
Q: What types of payment terms do you accept?
A: Currently, the payment terms we accept are T/T (30% before production, 70% against B/L copy) and irrevocable L/C at sight.
Q:What is the color and identity of a safety helmet on a construction team?

Workers, including migrant workers, wear yellow helmetsThe foreman, or the general manager, usually wears a red helmetSenior leaders, visitors, full-time security guards wear white helmetsSupervisors and electrical engineering professionals usually wear blue helmets.There is no hard and fast rule, just the general situation!
Q:Where do you have to wear a safety helmet?

Safety helmets must be worn in boilers, steam turbines, power transformers, overhead lines, and in places where there may be high altitude drops, so as not to be injured by falling objects.
Q:What's the material of the safety helmet?

ABS plastic full name for acrylonitrile butadiene styrene resin, that is, in English Acrylonitrile Butadiene Styrene abbreviation, this engineering plastics with heat resistance, high surface hardness, dimensional stability, good chemical resistance. At the same time, electrical insulation has good performance, is seldom affected by temperature and humidity, and remains constant in a wide range of frequency variations. In addition, its chemical properties are very good, and have little influence on water, inorganic salts, alkalis and acids.
Q:Do you have helmets and bamboo now?

PC plastic is polycarbonate material (Polycarbonate). The material steel is hard and tough. It has high impact resistance, high dimensional stability, good electrical insulation and high temperature resistance. Because of its high price, other countries rarely use it except japan. Of course, because some of the PC materials have good temperature resistance, many metal smelting industries need this kind of high temperature resistant PC safety helmet.
Q:What's the disadvantage of wearing a safety helmet for a long time? And how to take measures to avoid the disadvantages of this writing?

If it is not a long time, there will be no problem, but the old with some of the hair secretion of oily substances, waving release, long time will cause hair loss, answer supplement
Q:Advantages of FRP helmets

Materials can be fully selected to meet the performance of products, such as: can be designed to resist corrosion, resistance to instantaneous high temperature, products in a particular direction of high strength, dielectric good, and so on
Q:Where can I buy a safety helmet?

Try to choose the relatively high visibility, and enterprise veteran manufacturers, such as the United States, France and the Dyer tower MSA Honeywell and other imported brands, although the relative price of domestic imported brand safety helmet slightly higher, but do not map low prices, while ignoring the security risks.
Q:How to properly wear helmets, protective masks, gloves?

The left hand will press the mask gently at the nose beam, at this time should ensure that the bridge of the nose in the center of the mask. The mask strap hanging behind the ears to the root with the right hand, pay attention to be hung on the ear, otherwise it is easy to fall off.Based on the last step, the right hand left hand gently hold the mask, another hanging rope to hang behind the ears. Complete preliminary wear.
Q:What's the color of the safety helmet?

The man with a blue helmet is usually a technician. The red safety helmet and the blue safety helmet are different according to the enterprise. In short, most of them are worn by the technicians.
Q:Will the warehouse be sure to wear a safety helmet? The warehouse is the 3 - level drug warehouse

When the workers head by the impact of falling objects, the use of safety helmet shell and a cap lining in an instant first impact force decomposition to the entire area of the skull, the most impact absorption structure and destruction of different sites of the safety helmet cushion structure elastic deformation, plastic deformation and allowed, to make the final effect the impact of staff head lower than 4900N, so as to protect the workers head role. The cap material of the helmet plays an important role in the overall performance of the helmet.
1. Manufacturer Overview

Location
Year Established
Annual Output Value
Main Markets
Company Certifications
2. Manufacturer Certificates

a) Certification Name
Range
Reference
Validity Period
3. Manufacturer Capability

a)Trade Capacity
Nearest Port
Export Percentage
No.of Employees in Trade Department
Language Spoken:
b)Factory Information
Factory Size:
No. of Production Lines
Contract Manufacturing
Product Price Range